Introducing the 9 best free font websites because, not everybody likes to invest in license fonts, and not every-time it is the necessity! The internet is filled with tones of websites that offers you creative and fun, free fonts online.
UNLIMITED DOWNLOADS: 50 Million+ Fonts & Design Assets
All the Fonts you need and many other design elements, are available for a monthly subscription by subscribing to Envato Elements. The subscription costs $16.50 per month and gives you unlimited access to a massive and growing library of over 50 million items that can be downloaded as often as you need (stock photos too)!

You can use them in your branding projects, logos, posters, website designing, or any other writing purposes. They all are good to go and offers you diversity and elegance. Sounds good?
In the digital market things that looks creative and professional attracts reader's interest. Therefore, for every designing project fonts are a necessity in this modern world. To help you out we are showcasing here 9 Free Font Websites that offers free fonts which you can use commercially in your next project and achieve the desired results.
[ez-toc]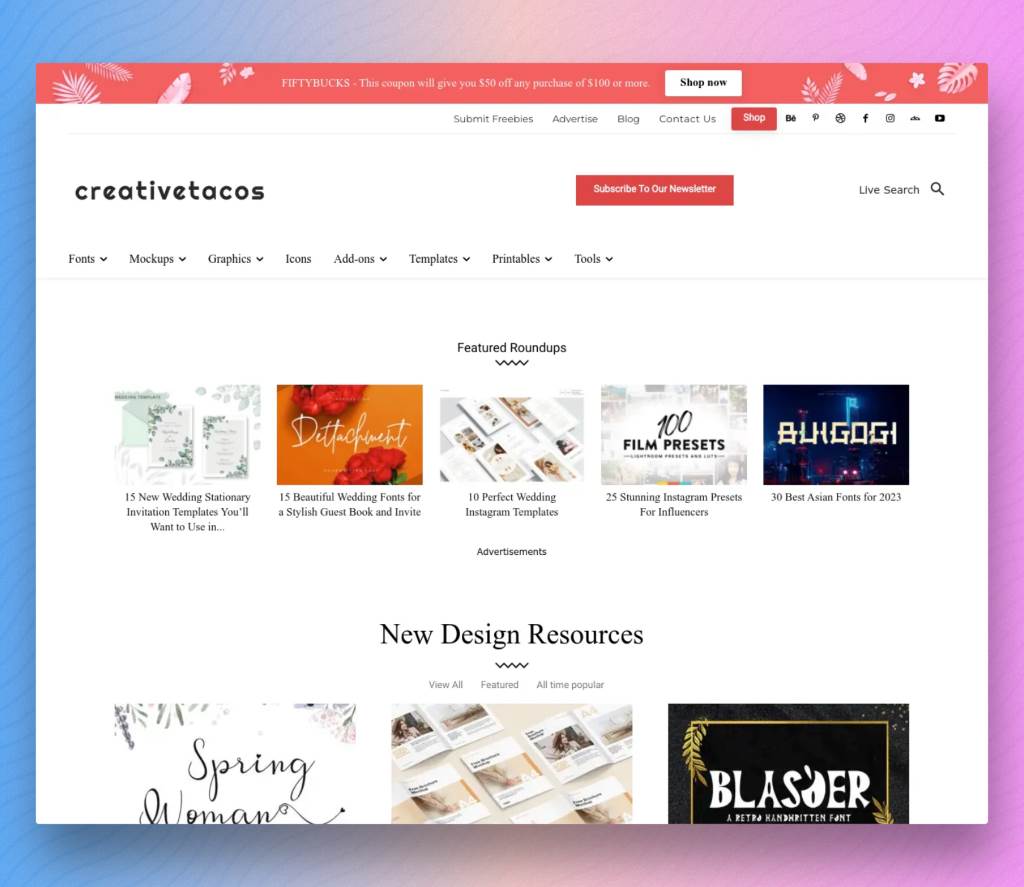 If you really want a full stop for all your needs of designing, blogging, editing, fonts, clip-arts, mock-ups, graphics, crafts, then creativetacos.com is is the destination for you. It allows the users to explore ready to use 6000+ designs to make the most creative design out there.
Not just this, you get to select from different categories concerning your needs. It contains over 1095+ ready to use font packs featuring quirky, sans serif, serif, Brush, art decoration, handmade fonts and much more. You can also take advantage of free fonts and also indulge in premium ones. All fonts are standard fonts that are effortless to use and are easily accessible.
Each font pack is different from other that are design elegantly for specific designing needs. You will find variety and range of fonts with thick and sleek brush strokes, curvy, minimalist fonts and much more based on the requirement. All these fonts consists of uppercase, lowercase letters, punctuation marks, ligatures, numerals depending on the font. These phones are clean and based on modern day designs that enhances professionalism and decency. They add character to your design in the simplest way possible without much hassle.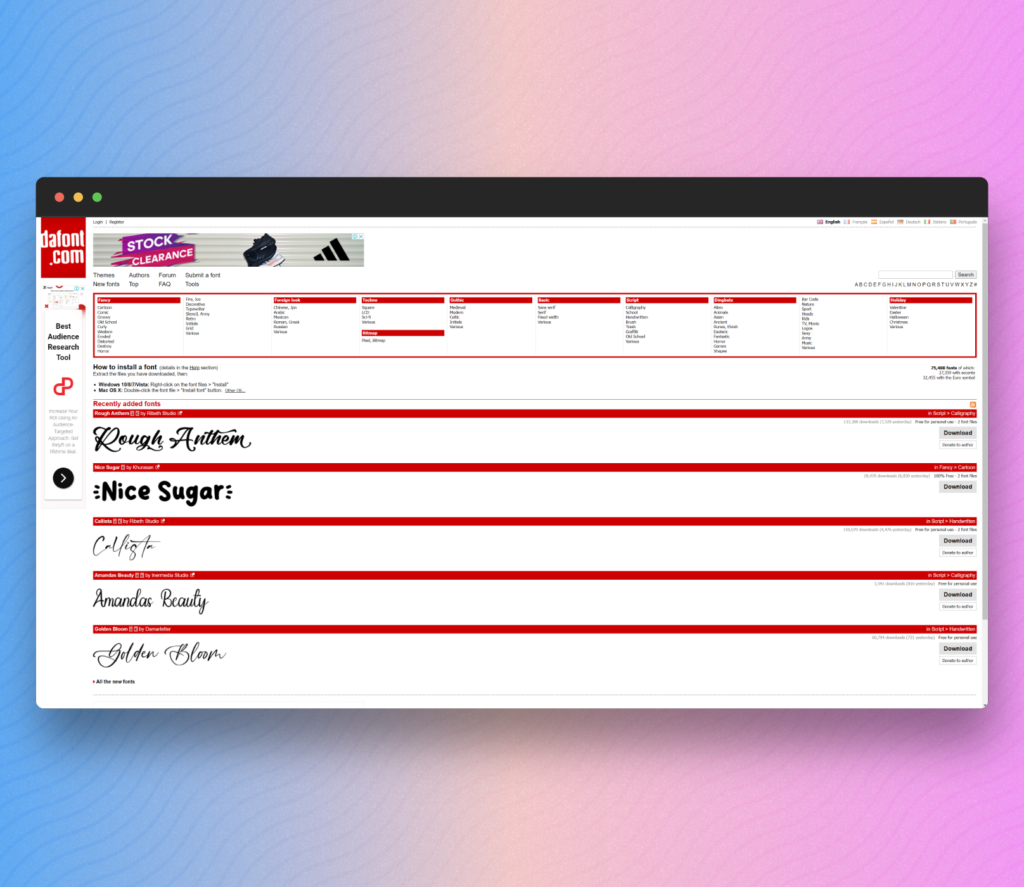 This is one of the websites that offers over 180000 free fonts that supports sans serif, serif, script, handwritten typefaces that one can download and use them in their designing projects. You can categories and browse these fonts by alphabetical listing, by style, by author or also by popularity.
This website also offers free font online. You can browse the fonts by category or by style. They have incorporated serif, sans serif, script, slab serif, symbols, calligraphy, logo, modern, urban, vintage fonts in their range, and they have separate sections for each of the typefaces which makes the browsing easier. You can get benefited from free fonts and can also indulge in premium ones.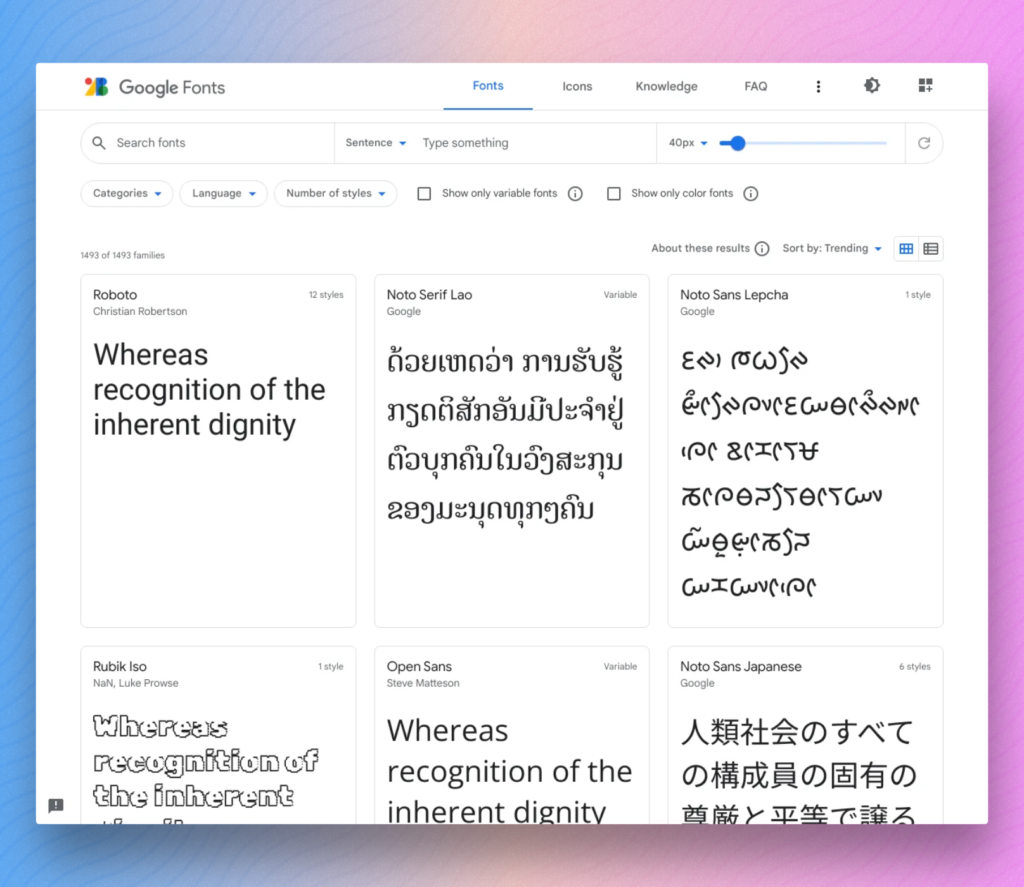 They offers a wide range of open-source free of cost font online. You can customise the fonts as per your choice and use it in your commercial as well as non-commercial projects. You can also choose from a variety of language that it offers.The website also allows you to adjust font size, properties and much more.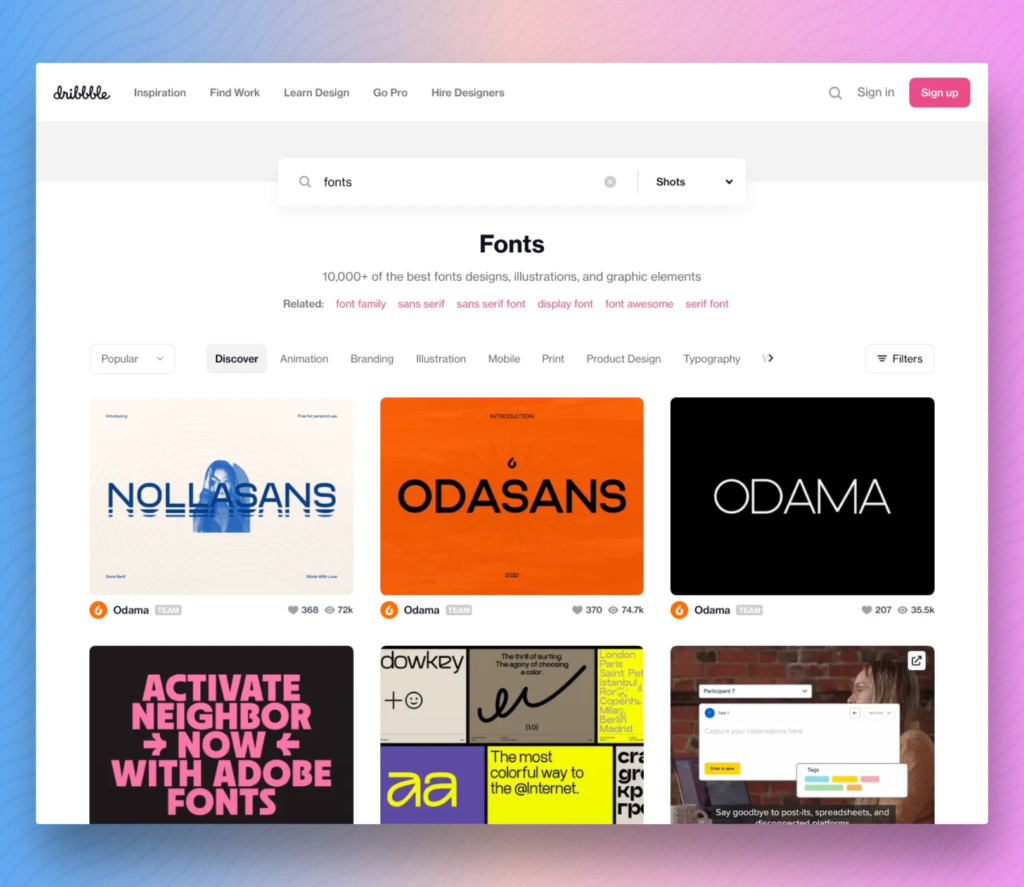 This site has over 10,000 font bundles. It also has wide range of filters that you can select from to get your desired font. The best part? This site has incorporated tags to make the browsing so much easier. If you want to search for free fonts, you just have to write it in the search bar and there you go! All the free fonts are available in front of you.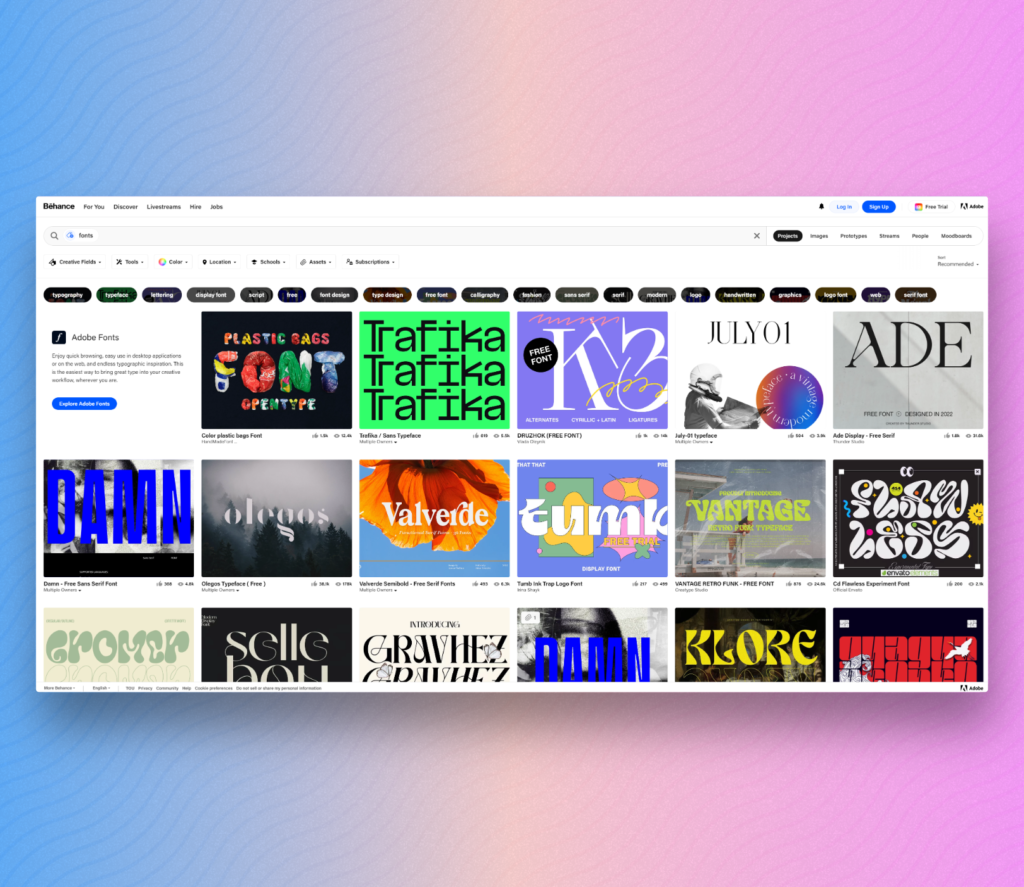 This is the website for showcasing your creative work. It is one of the great Resource for non- coder artists. You can also like, follow and save other creators work just the way you do it on the pinterest. Another good thing about behance is that you can mention your projects in construction and get comments from all around the world.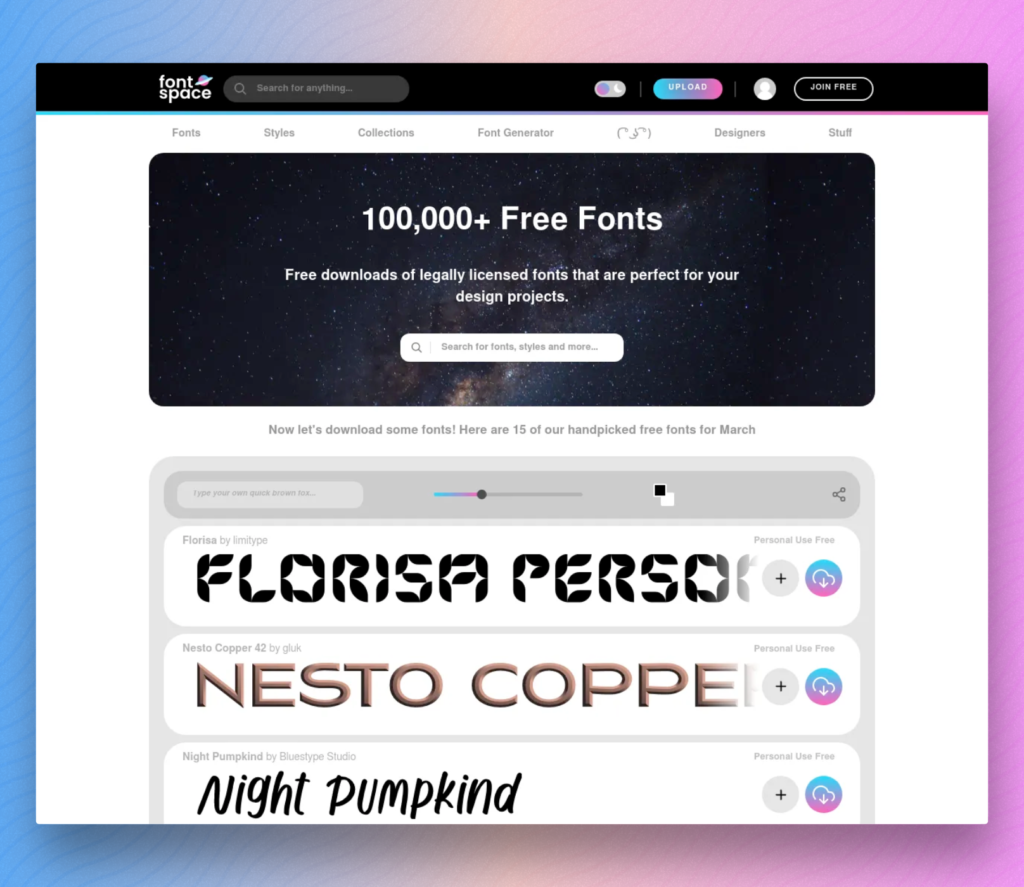 It allows to select fonts from 80,000+ options that you can use and download On Mac And windows. The best part above this website is it has no license fee for any font. Not only this, the typeface of the font is also highlighted along with the standard editable font.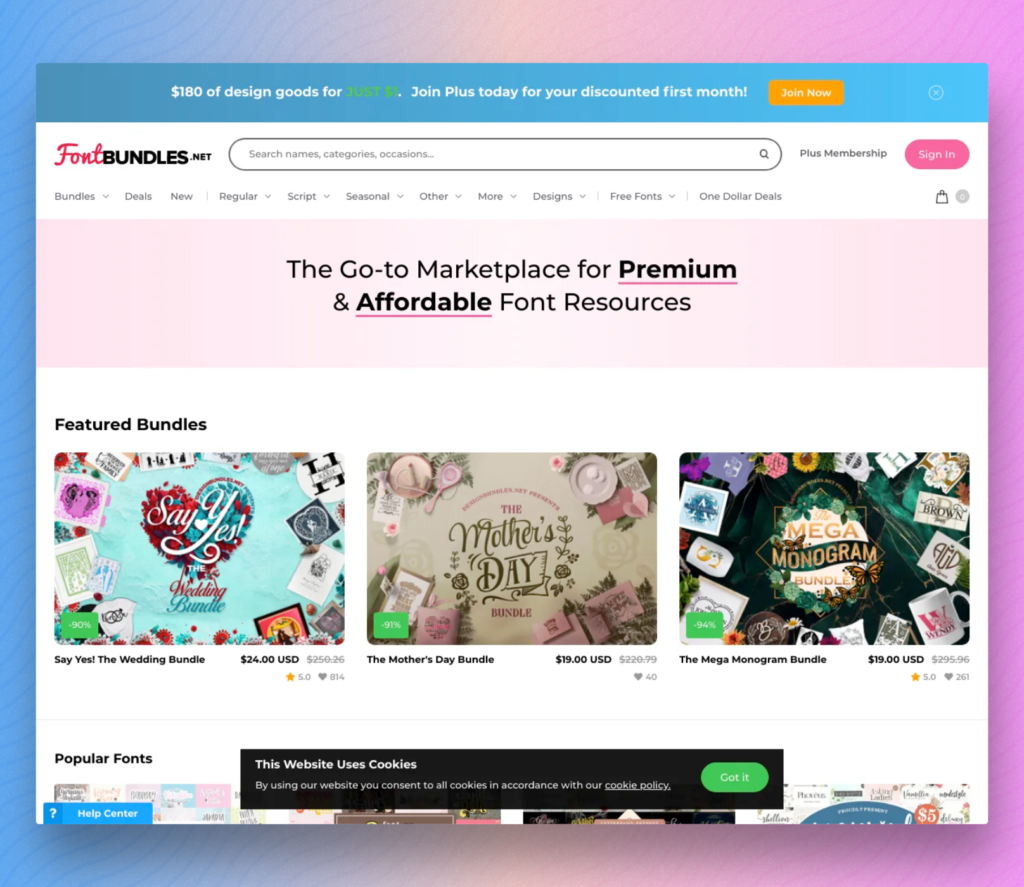 Now the best thing about this website is that it features a special separate section for free fonts and not just this, this section also has sub-categories to narrow down your search which makes the browsing a lot more hassle free and and time saving. You can select your desires font from a variety of range which includes free display fonts, free brush fonts, free seasonal fonts, tattoo fonts and a lot more. You can use these free fonts for your next commercial project.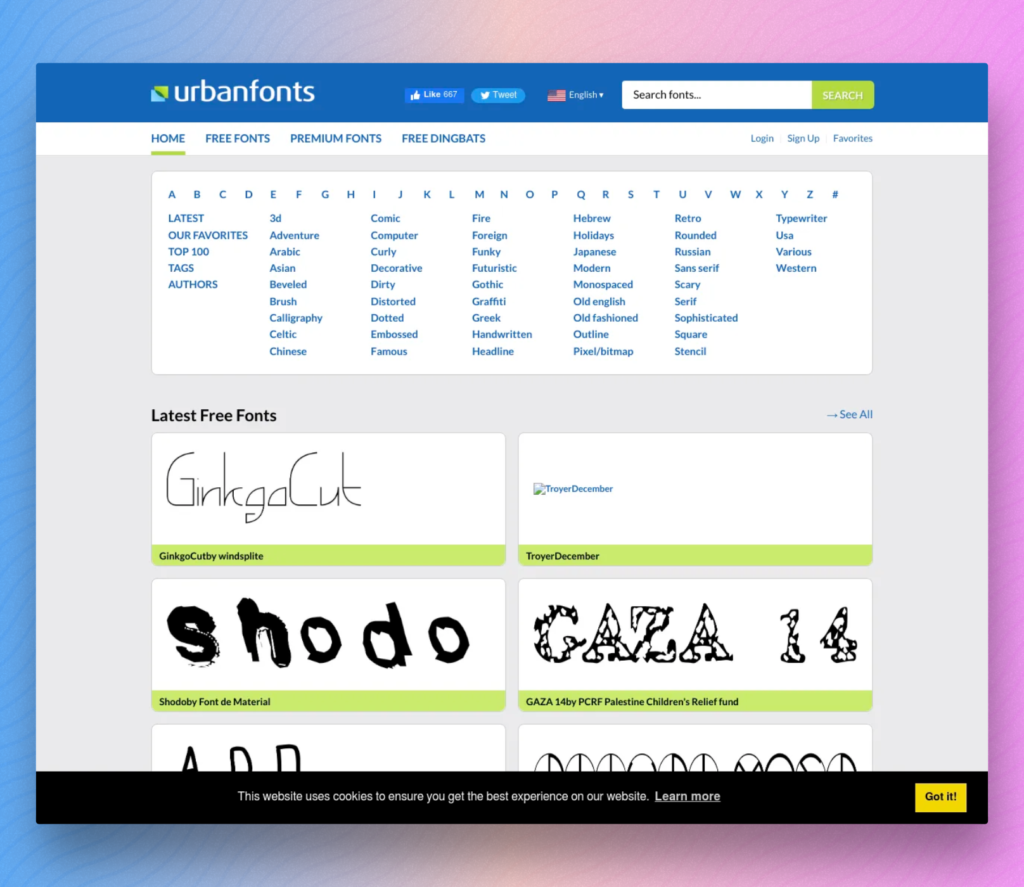 With over 8000+ fonts it is a great resource for free fonts. This website also has a separate section for free fonts that you can select and download for your next commercial project. It is a user-friendly website with freeware typefaces majorly. Some are linkware and shareware fonts also. You can browse the fonts based on trending or the newest font.
Frequently Asked Questions (FAQ)
What is the best free font websites?
The best free font site is Creativetacos.com and dafont.com. This comprehensive site offers a wide variety of free fonts, ranging from classic to modern. It also provides detailed information about each font, such as its style, character set, and other features.
What free font sites are safe?
With Creativetacos and Google Fonts, users have access to a vast library of free fonts that are good for personal and commercial uses. To make things even more convenient, there is also an abundance of font selection from Font Squirrel and DaFont; both resources offer sizeable selections of unlicensed typography without any limitations!
More Related Posts
15 Gorgeous Wedding Fonts for Your Big Day
25 New Stylish Hat Mockup Templates for Photoshop
Future-proof your career: Learn the top 5 programming languages in 2023