Welcome to the World of Procreate Art Brushes
As a digital artist, having the right tools at your fingertips is crucial for bringing your creative visions to life. Procreate, the popular digital painting app for iPad, offers a vast array of brushes and tools to help you do just that. To make the most of this powerful software, you'll need a diverse collection of brushes tailored to different art styles and techniques.
UNLIMITED DOWNLOADS: 50 Million+ Fonts & Design Assets
All the Fonts you need and many other design elements, are available for a monthly subscription by subscribing to Envato Elements. The subscription costs $16.50 per month and gives you unlimited access to a massive and growing library of over 50 million items that can be downloaded as often as you need (stock photos too)!

In this guide, we've curated a list of 600+ best free procreate brushes from 17 must-have Procreate brush sets for every digital artist. These brush sets cater to various needs, from character illustration and landscape painting to textile design and comic book art. Explore these essential brush collections and discover new tools to enhance your artistic skills and elevate your digital creations.
Table of Contents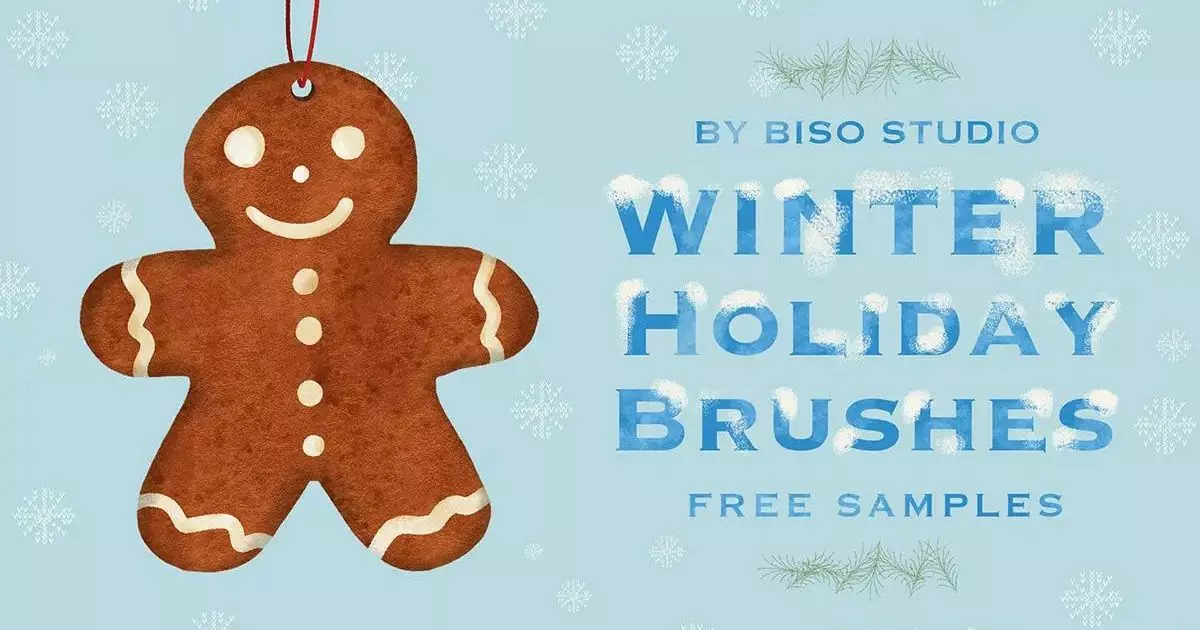 The Free Winter Holiday Brushes Procreate is a delightful assortment designed to simplify the creation of stunning holiday illustrations. This collection features three primary themes: Snow & Ice, Christmas Decorations, and Christmas Sweets. Effortlessly craft enchanting winter landscapes using these brushes—paint soft mounds of snow or depict the icy surface of a lake beneath the gliding ice-skaters. This versatile set is perfect for capturing the magic of the holiday season.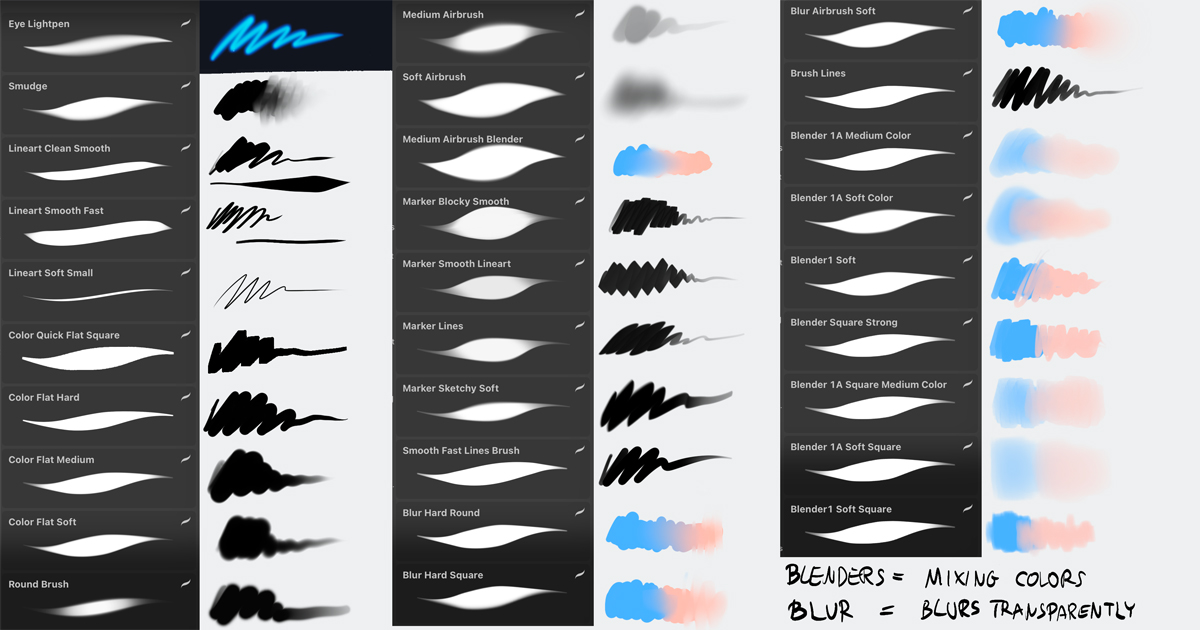 29 Azzylum's Default Brush Set for Procreate offers a versatile collection of brushes that cater to various digital art styles. This set is perfect for artists who want a wide range of tools at their disposal, from sketching and painting to texturing and blending. Each brush in the set has been carefully crafted, ensuring that artists can enjoy a smooth and intuitive experience while working on their masterpieces.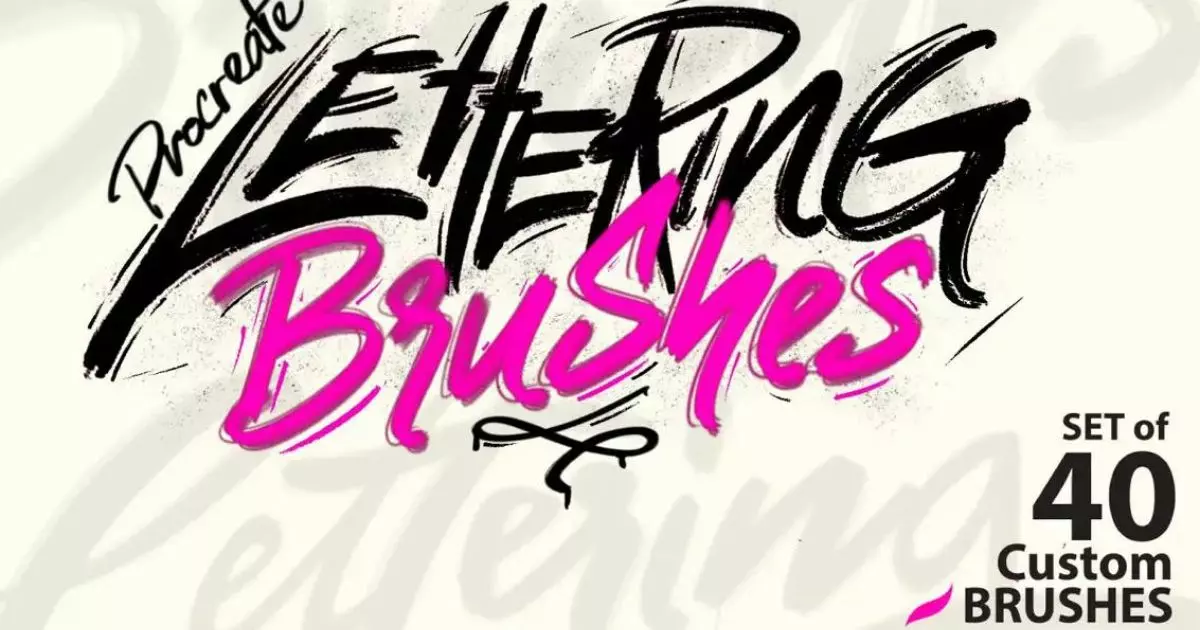 The Free Nine6brush Procreate Lettering brushes, an add-on for the Procreate application on iPad Pro, is a versatile tool for iPad Pro users already familiar with Procreate. This add-on is ideal for lettering artists, calligraphers, and type designers, offering a wide range of possibilities to enhance their typography work.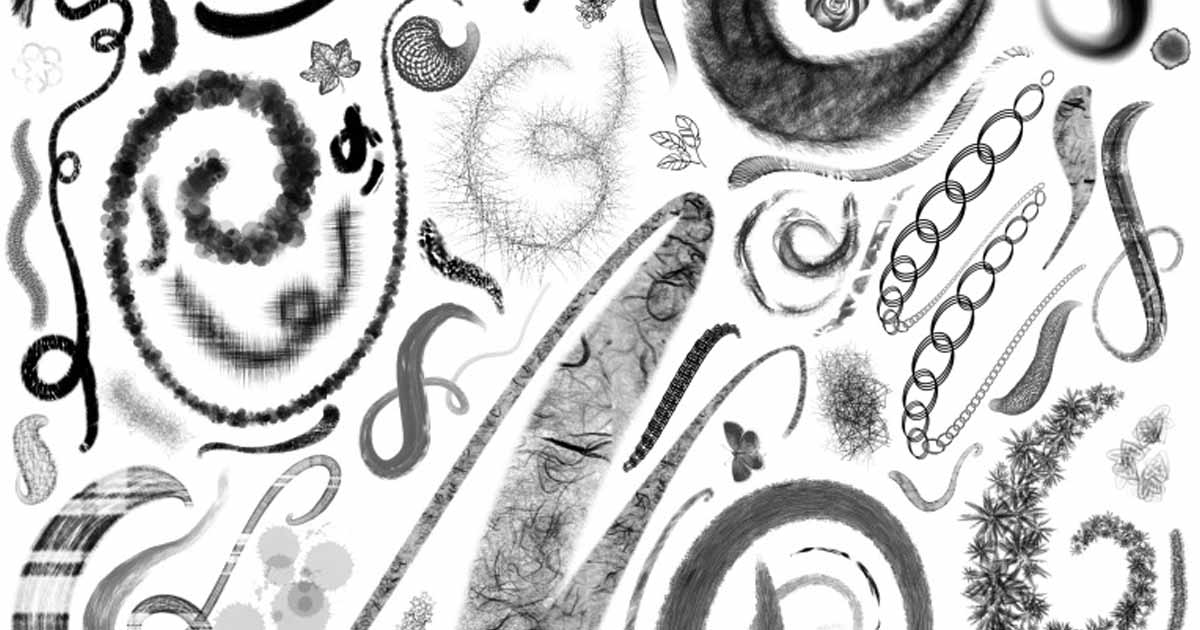 244 Unique & Original Handmade Brushes is an extensive set that provides digital artists with an incredible array of options. Each brush has been handcrafted to ensure authenticity and uniqueness, capturing the essence of traditional art techniques in the digital realm. From watercolor and oil brushes to charcoal and pastels, this collection is perfect for artists who want to explore a variety of styles and mediums in their work.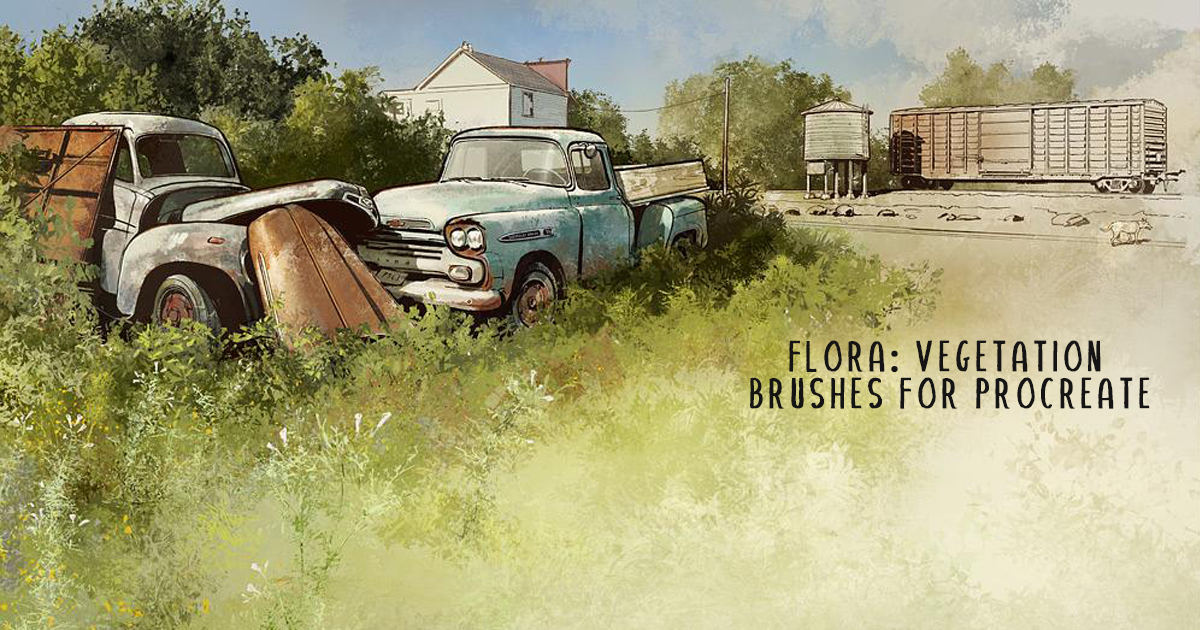 90+ FLORA: Vegetation brushes for Procreate is a comprehensive set designed specifically for creating natural environments in digital art. With a diverse range of foliage, grass, and tree brushes, artists can easily recreate the beauty of the outdoors on their digital canvas. These procreate tree brushes and vegetation brushes make it simple to add depth, texture, and realism to landscapes and nature-inspired illustrations. These procreate texture brushes are great for painting digital art.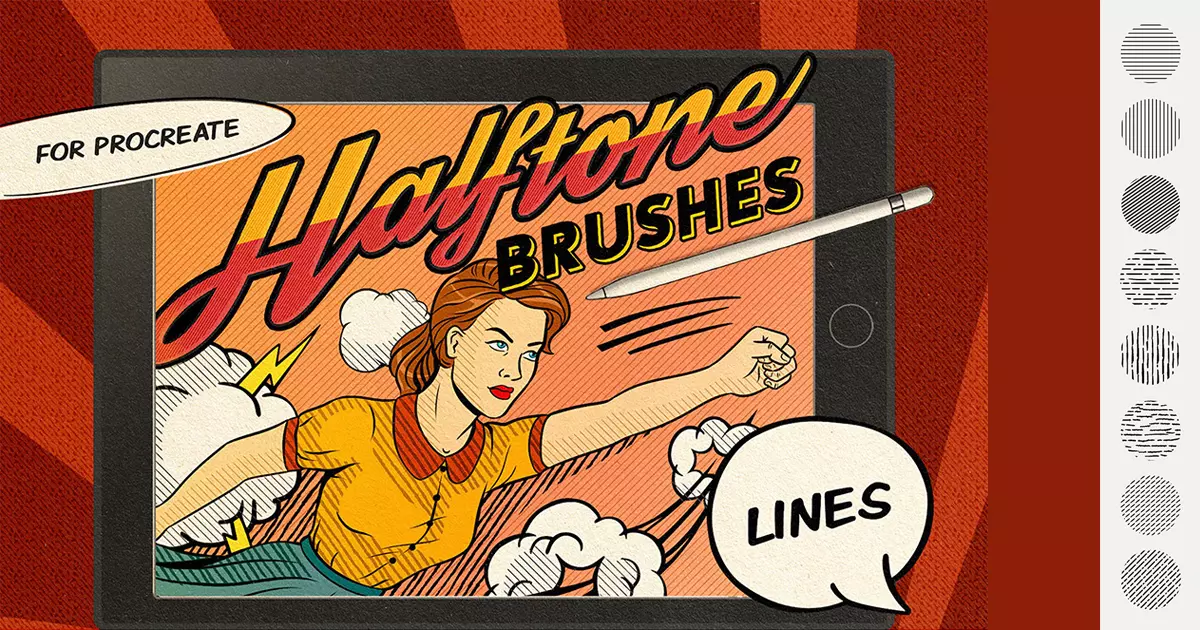 12 Comics Halftone Procreate Brushes is a fantastic set for comic artists and illustrators who want to give their work a retro, print-inspired look. These halftone brushes procreate recreates the iconic halftone dot patterns that were once a staple in comic book printing, allowing artists to evoke a sense of nostalgia while maintaining a modern, digital approach to their work.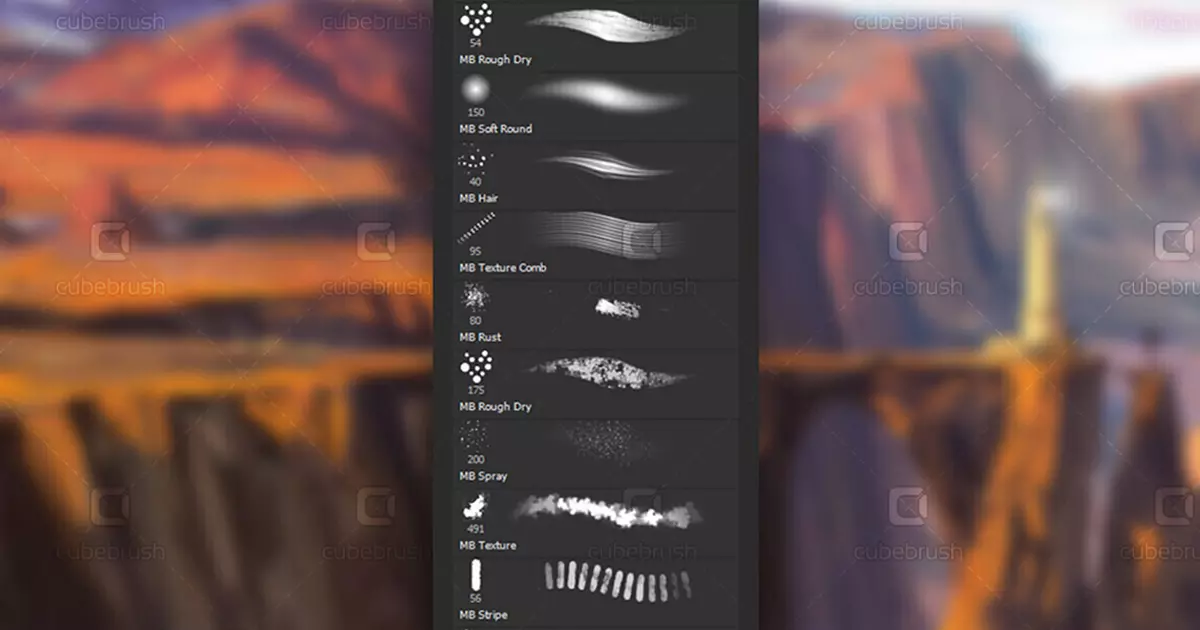 17 Starter Brush Pack 2023 is a curated set of essential brushes that cater to the needs of both novice and experienced digital artists. Featuring brushes for sketching, inking, painting, and blending, this pack covers all the bases for creating visually stunning artwork. The up-to-date free brushes procreate collection ensures compatibility with the latest version of Procreate, making it a perfect starting point for any digital artist.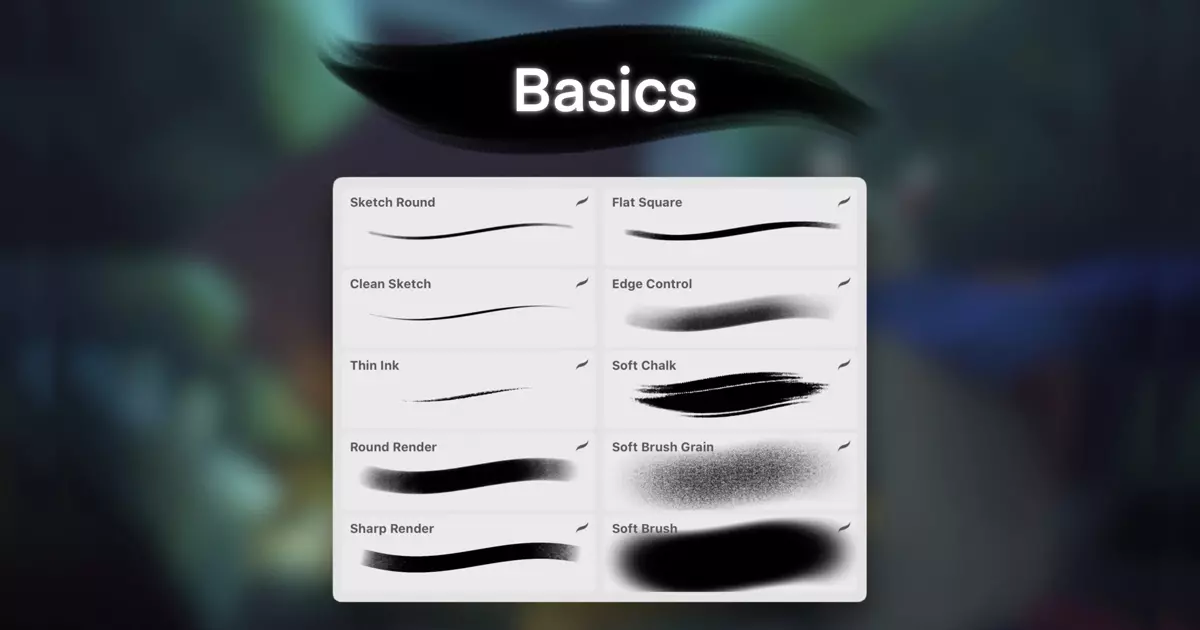 10 Jingsketch Procreate Brushes offers a compact yet versatile set of brushes designed specifically for character illustration and concept art. These brushes are perfect for artists who want to create detailed and expressive characters, capturing emotions and gestures with ease. The set includes brushes for sketching, painting, and texturing, ensuring a seamless workflow from concept to final product.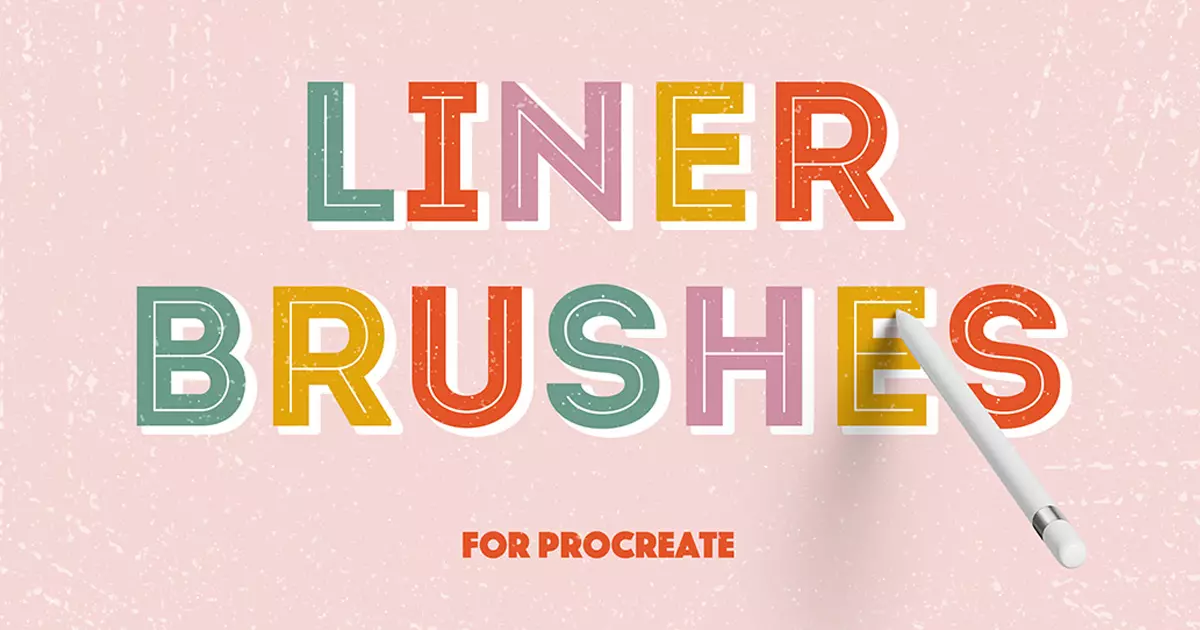 22 Liner Free Brushes for Procreate is an essential collection for digital artists who want precise and controlled line work. With a variety of line thicknesses and styles, these brushes allow artists to achieve both clean and expressive strokes in their artwork. The free procreate lineart brushes is perfect for inking, outlining, and adding fine details to illustrations.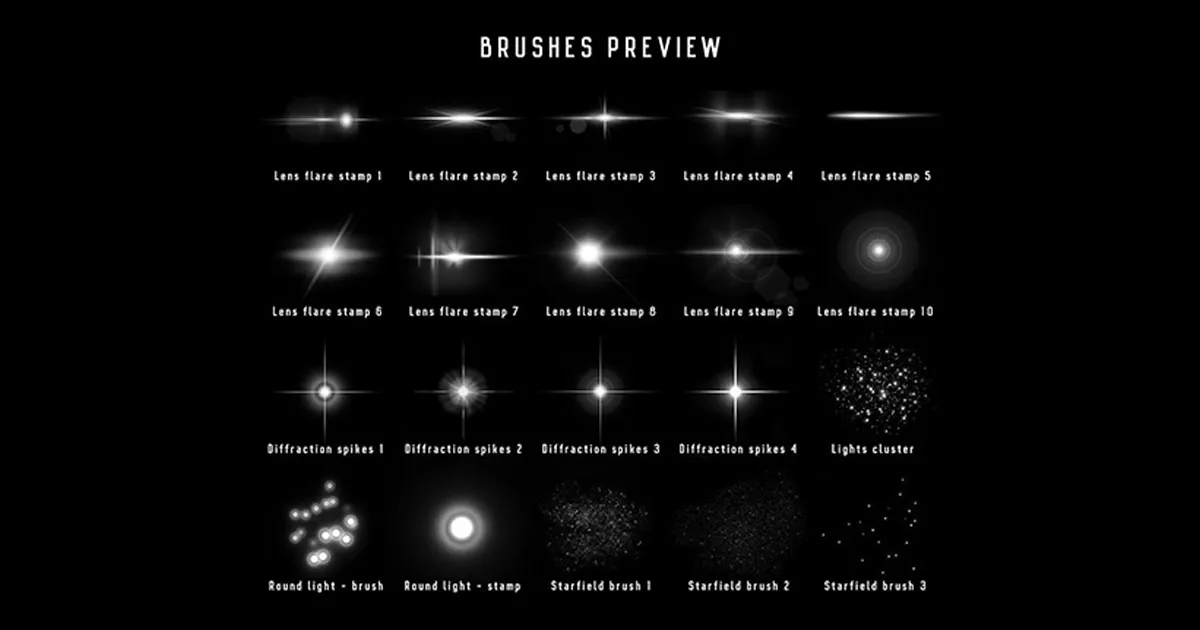 20 Galactic Lens Procreate Brushes is an otherworldly set of brushes designed to create stunning space-themed artwork. With brushes for stars, nebulae, and galaxies, artists can effortlessly bring the wonders of the cosmos to life on their digital canvas. These brushes are perfect for sci-fi illustrations, concept art, or anyone with a passion for exploring the universe through art.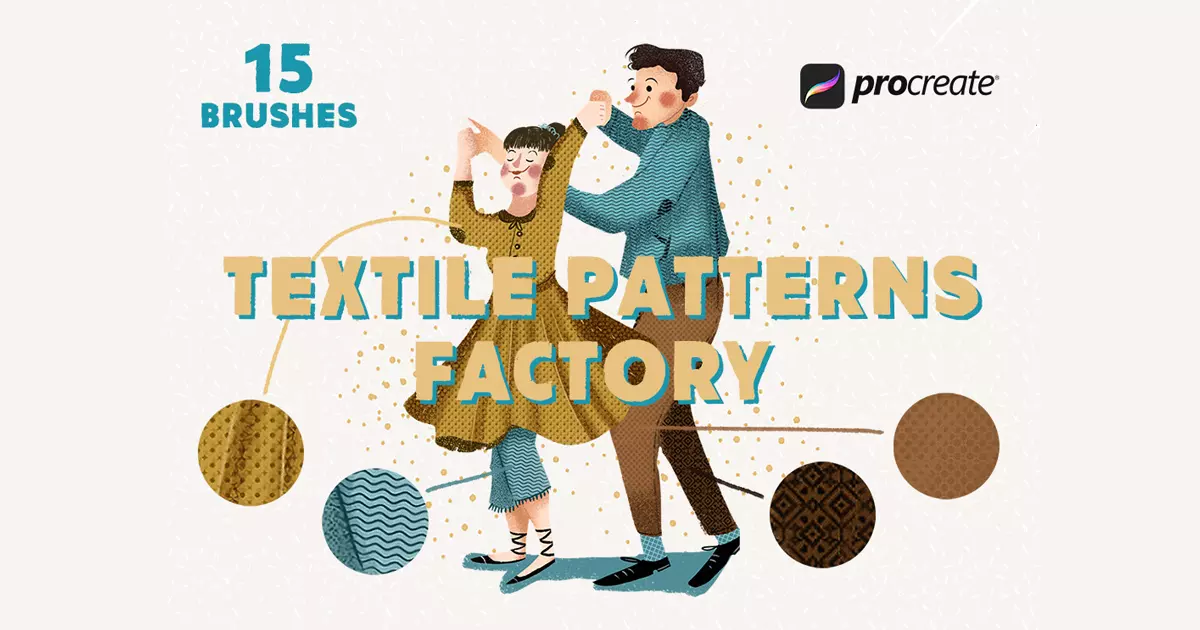 15 Textile Factory Procreate Brushes is a unique set of brushes that replicate the look and feel of various textiles, fabrics, and patterns. From knits and weaves to denim and lace, these brushes allow artists to add realistic textures to their digital artwork. Procreate inking brushes collection is perfect for fashion illustrators, textile designers, or anyone looking to infuse their work with a sense of touch and texture.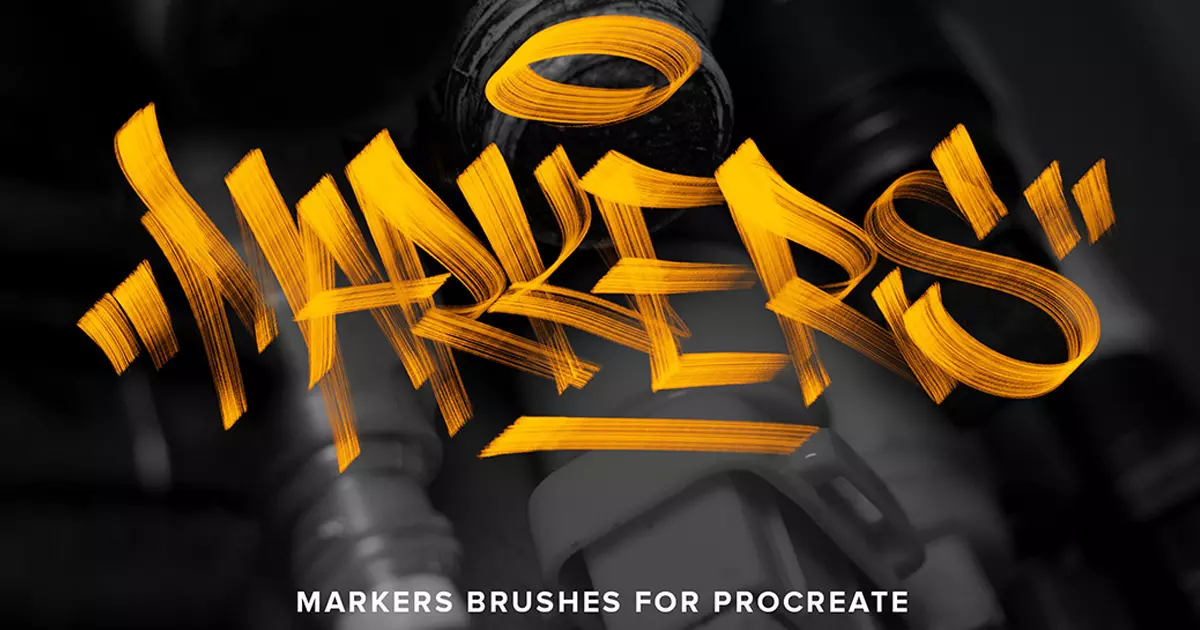 15 Markers Procreate Brushes is a versatile set that mimics the look of traditional marker pens. These brushes are perfect for artists who enjoy the bold, vibrant strokes of markers but want the flexibility and convenience of working digitally. The procreate calligraphy brushes includes a range of colors and nib styles, enabling artists to achieve a wide variety of effects and styles in their work.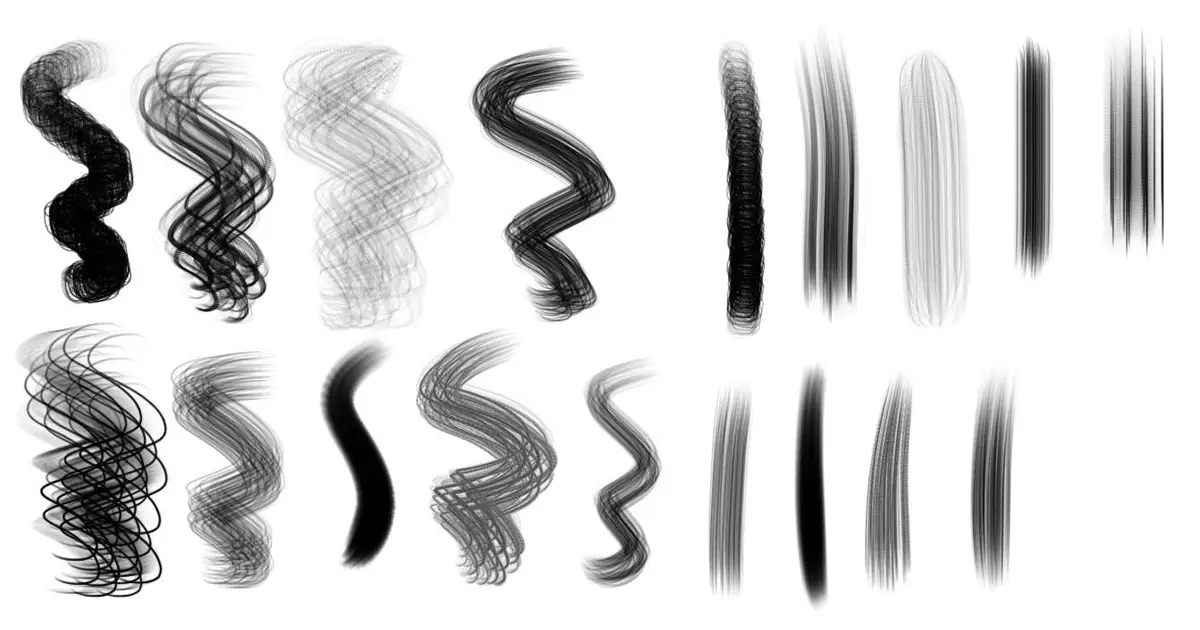 19 Hair Brushes Set for Procreate is a specialized collection designed to make creating realistic hair in digital art a breeze. With hair brushes for procreate, you can create artwork for various hair types, lengths, and textures, artists can easily achieve lifelike and expressive results in their character illustrations. This set is a must-have for portrait artists and character designers who want to enhance the realism and detail in their work.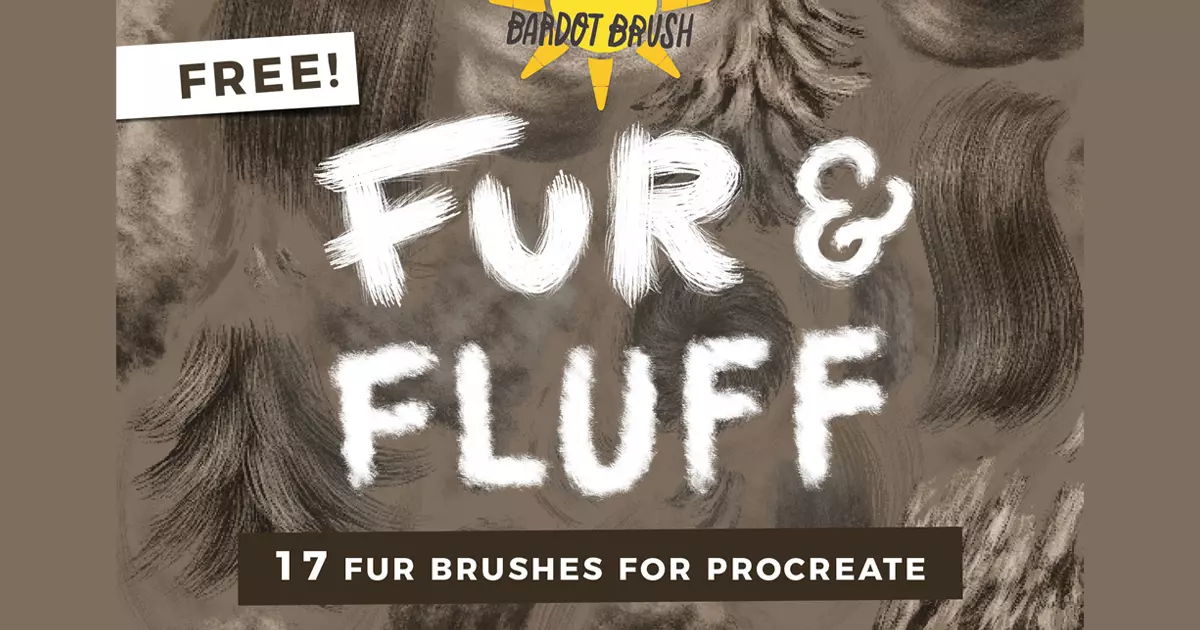 17 Fur & Fluff Brushes for Procreate is a highly detailed set that focuses on capturing the intricate textures of fur and fluffy materials. Perfect for rendering animals, soft fabrics, and other furry elements, these brushes make it easy for artists to add depth and realism to their digital art. This procreate blending brushes is ideal for wildlife illustrators, pet portrait artists, or anyone looking to incorporate furry textures into their work.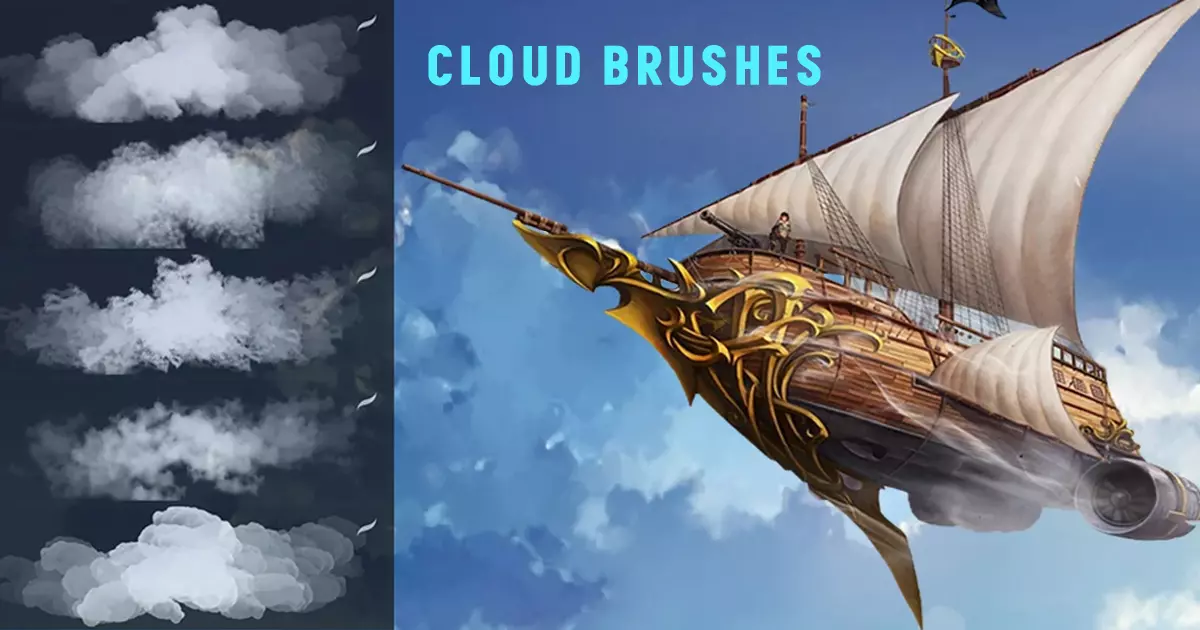 5 Cloud Brushes is a compact set designed to help digital artists create realistic and dreamy cloud formations in their artwork. Watercolor procreate brushes are perfect for landscape artists, concept designers, or anyone looking to add a touch of atmosphere to their digital canvas. With varying shapes and sizes, artists can achieve a wide range of cloud styles and moods with ease.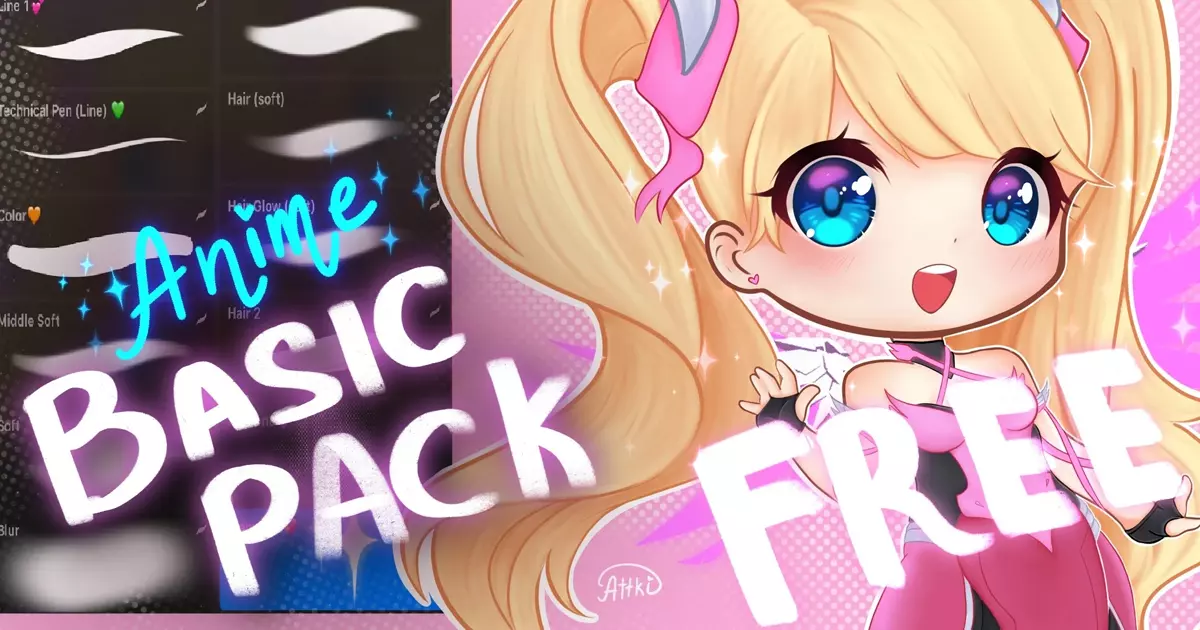 8 Anime Brushset is a specialized set of brushes created specifically for artists who work in the anime and manga style. These brushes are designed to capture the unique line work, shading, and textures commonly found in anime art, allowing artists to create authentic and expressive illustrations. This set is perfect for fans of Japanese animation and comic art, or any artist looking to explore this popular style.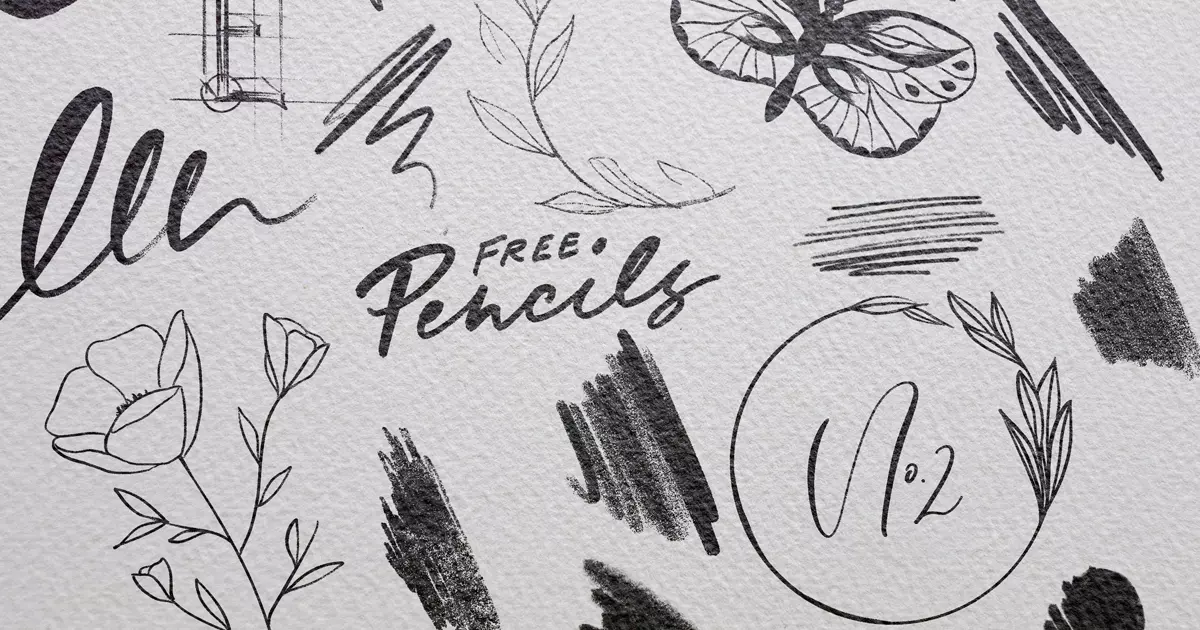 17 Procreate Pencil Brushes is a diverse collection of brushes that emulate the look and feel of traditional pencil drawing techniques. From graphite and colored pencils to charcoal and pastel, this set provides artists with the tools they need to create detailed and realistic pencil art on a digital platform. Perfect for sketching, shading, and adding texture, these brushes are a must-have for any digital artist who loves the tactile nature of pencil drawing.
Frequently Asked Questions
What is Procreate?
Procreate is a popular digital painting app for iPad that allows artists to create stunning artwork using a wide range of brushes and tools. It is widely used by professionals and hobbyists alike for its intuitive interface and powerful features.
Can I use these Procreate brush sets on other digital art software?
These brushes are specifically designed for Procreate and may not be compatible with other digital art software. However, some brush creators might offer versions of their brushes for other platforms, so it's worth checking their individual product pages for more information.
Are these brush sets free or paid?
The prices of these brush sets may vary, with some being free and others requiring a one-time payment. Please check the individual product pages or the creators' websites for pricing information.
Can I create my own brushes in Procreate?
Yes, Procreate allows users to create their own custom brushes, providing endless possibilities for artistic expression. You can modify existing brushes or design entirely new ones to suit your personal style and preferences.
Where do I download brushes for Procreate?
You can download Procreate brushes from various sources, including the creators' websites, online marketplaces like Creative Market and Gumroad, or through dedicated brush sharing platforms such as creativetacos.com
Related Posts