Welcome to the vibrant world of Procreate! If you're an artist – whether a beginner or an experienced professional – we've got something that will add a touch of magic to your work. Introducing our extensive collection of over 700 Glitter Brushes, specifically designed for Procreate. Imagine adding twinkling stars to a night sky in your artwork, or giving a princess dress that extra shimmer. With these brushes, you can effortlessly sprinkle some sparkle on any of your creations. Let's dive in and explore how these glitter brushes can transform your Procreate designs from ordinary to extraordinary. So, come on! Let's add some glitter to your
UNLIMITED DOWNLOADS: 50 Million+ Fonts & Design Assets
All the Fonts you need and many other design elements, are available for a monthly subscription by subscribing to Envato Elements. The subscription costs $16.50 per month and gives you unlimited access to a massive and growing library of over 50 million items that can be downloaded as often as you need (stock photos too)!

Table of Contents
The Shimmer Set is a collection of 19 unique brushes filled with various glitter and foil effects. These brushes are fantastic for highlighting parts of your artwork and are especially useful when you're drawing things like makeup and accessories.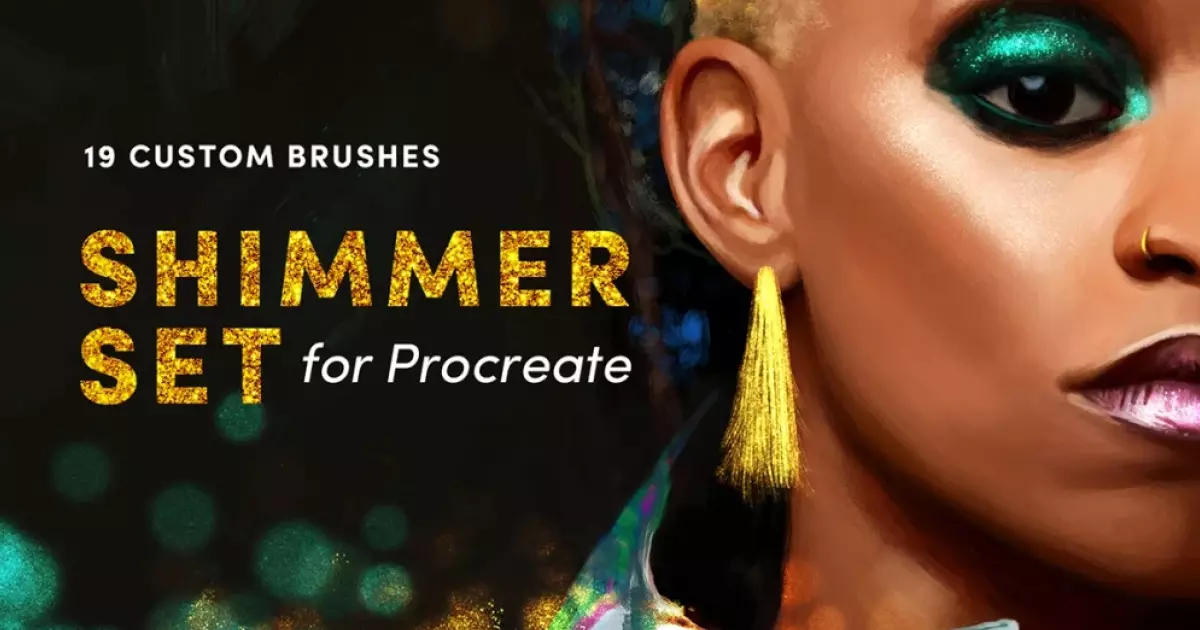 Add some sparkle to your words with the Glitter Brush Set! This set offers 14 glitter brushes for Procreate that can make any project shine. It also includes 7 additional brushes that can create beautiful effects like bokeh, glitter foil, and dust.
These brushes show their true glow when used on dark backgrounds – that's when they really pop! Play around with rich and muted shades of oranges, golds, yellows, and browns to achieve your perfect golden glitter effect! You can also see how they stand out with other lovely colors.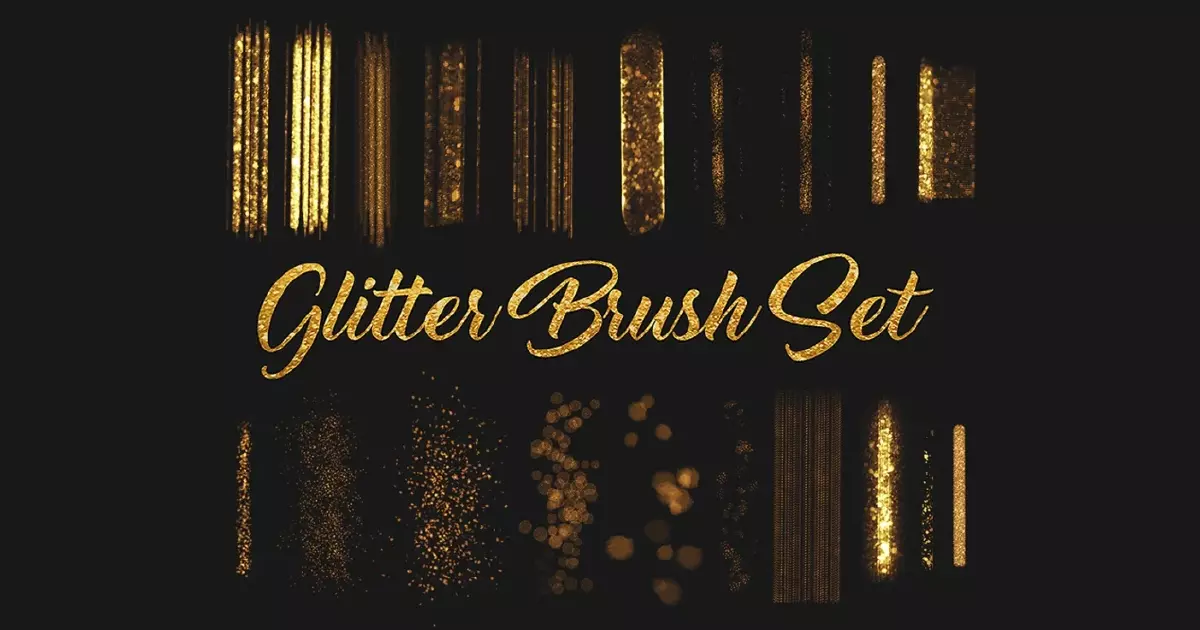 Add a touch of sparkle to your art! This set includes regular brushes for sketching and special sparkly brushes for that extra shine. Elevate your illustrations with metallic and glittery details using this brush pack.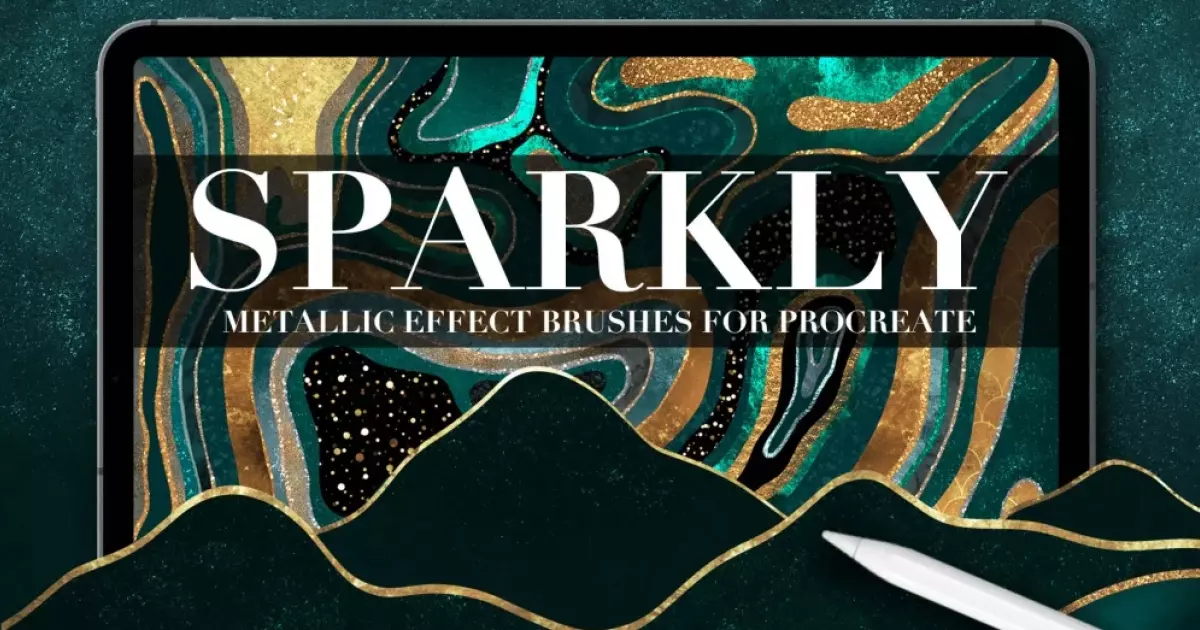 This is a full set of 20 glitter brushes for Procreate painting, updated and ready for Procreate 5.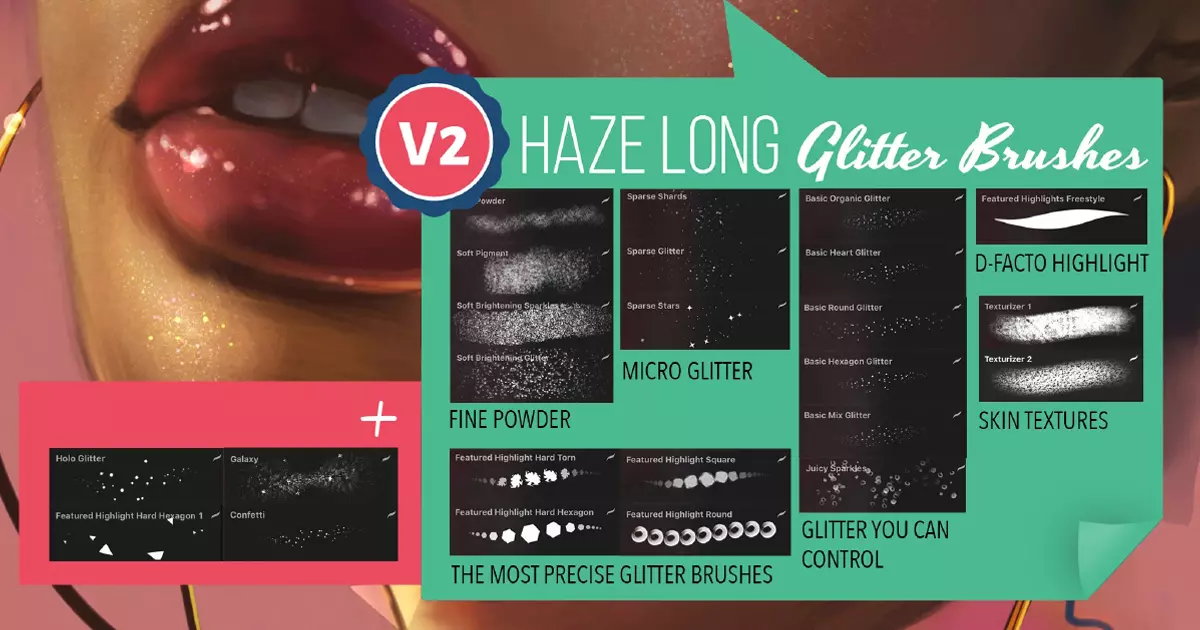 Explore the 'All That Glitters' Brushes and Textures by DeloresArt, a set of metallic brushes for Procreate on iPad. Paint, accent, hand-letter in style, and add sparkle with your Apple Pencil. It comes with a color palette for a range of metallic hues.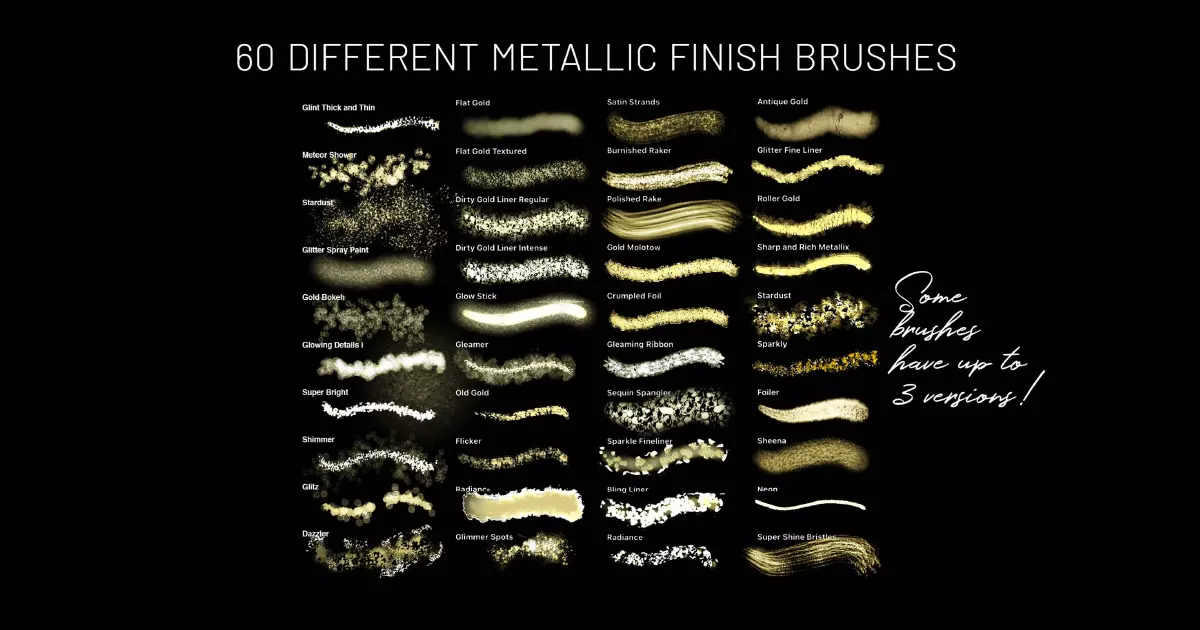 This is a comprehensive collection of 22 glitter brushes, designed to adorn your illustrations with a touch of sparkle.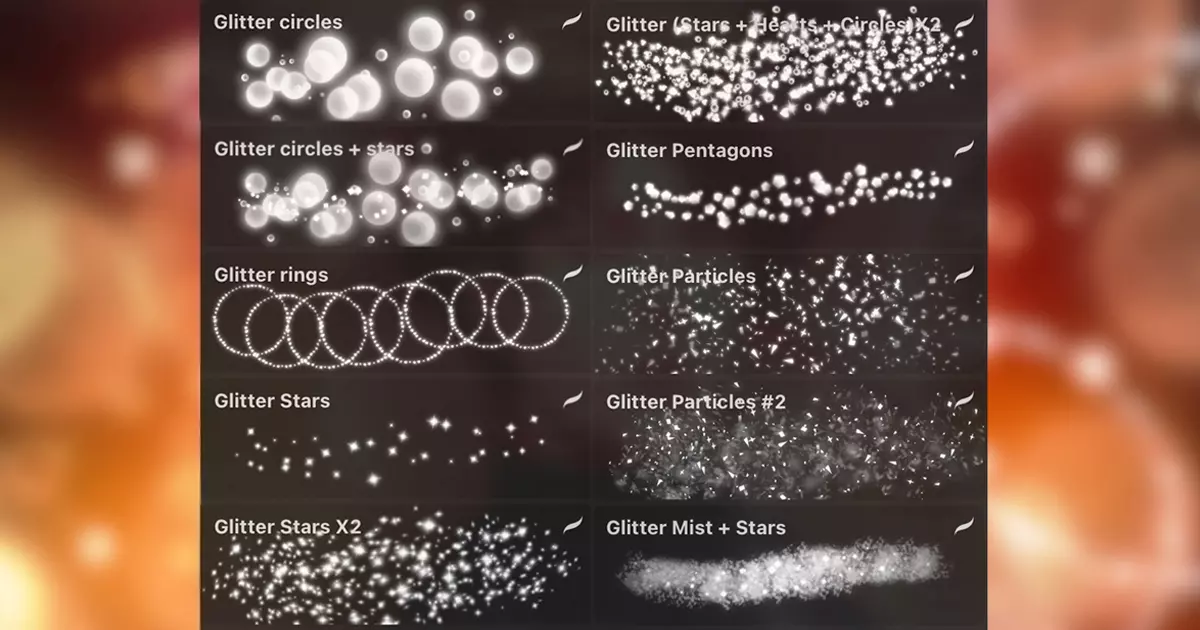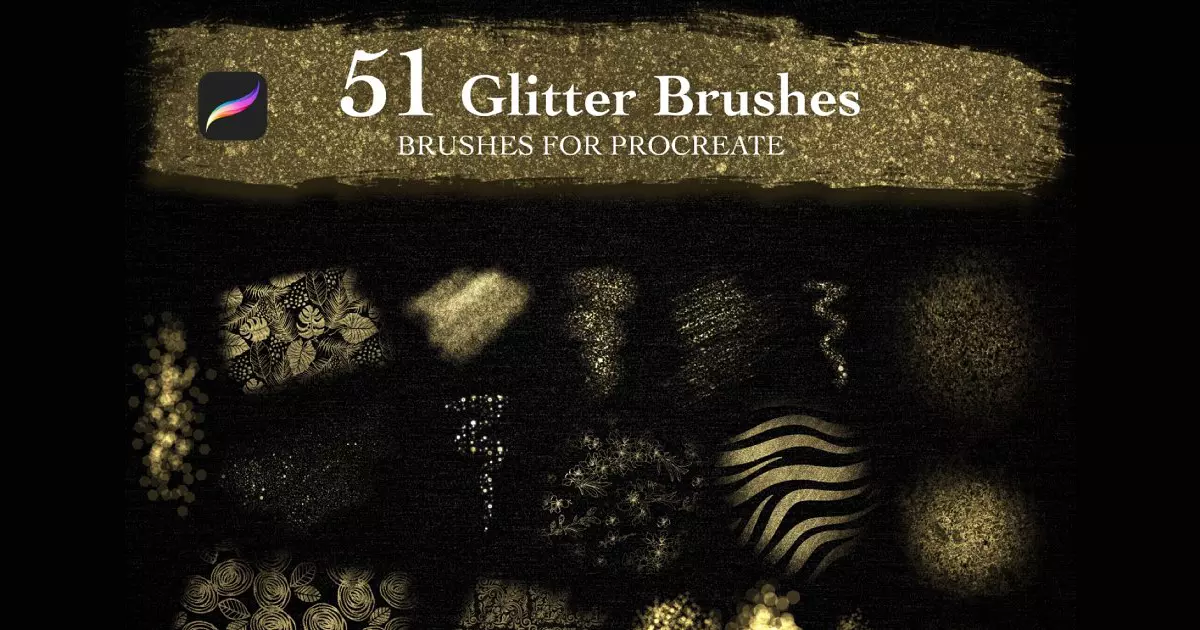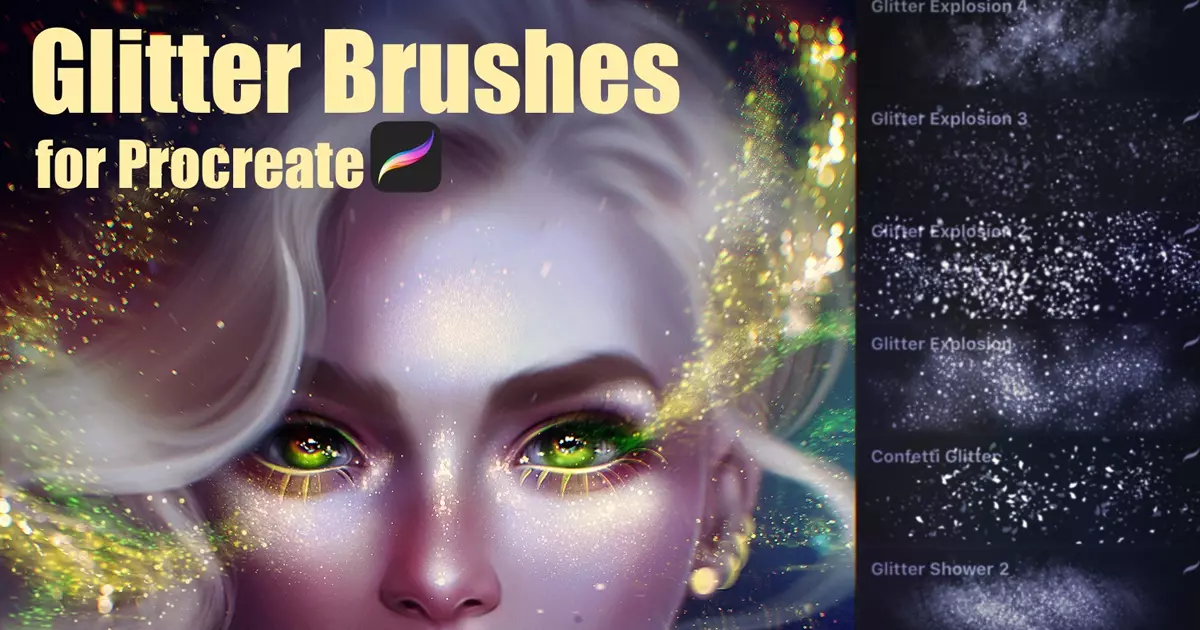 Make real-looking glitter and foil designs easily on your iPad using this sparkling kit for Procreate! Ideal for iPad Lettering artists, this kit is filled with resources to make your designs sparkle, all without the mess of real glitter. It is one of the best procreate glitter brushes pack.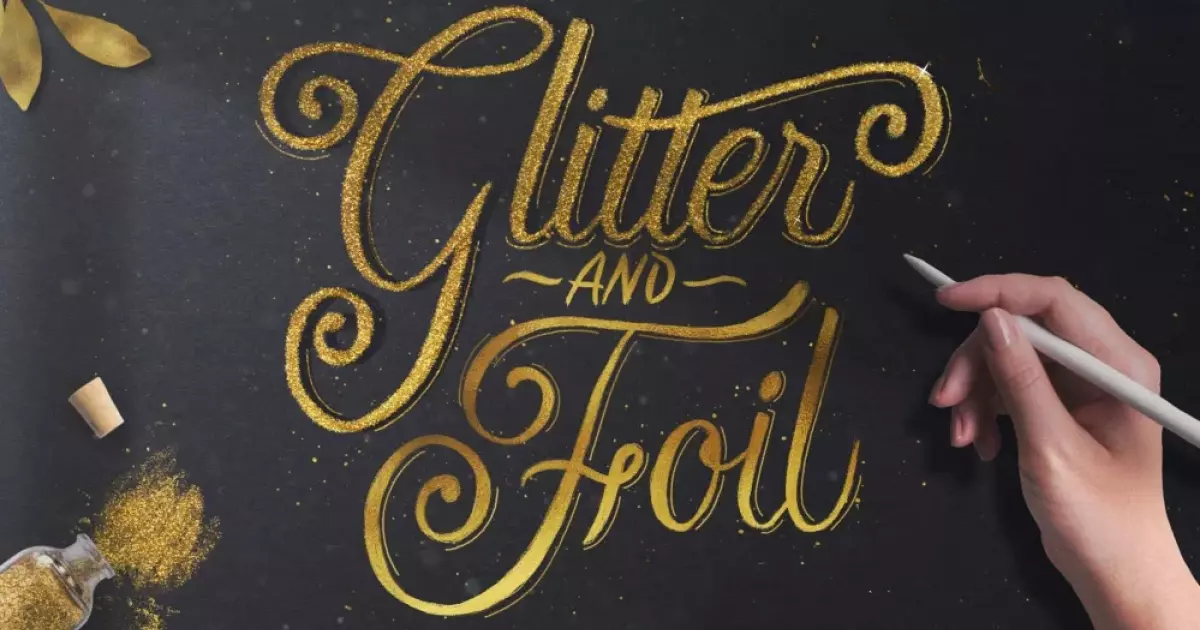 This is a foil brush for Procreate, perfect for gold effects and lettering. It's like having gold glitter at your fingertips, all within Procreate.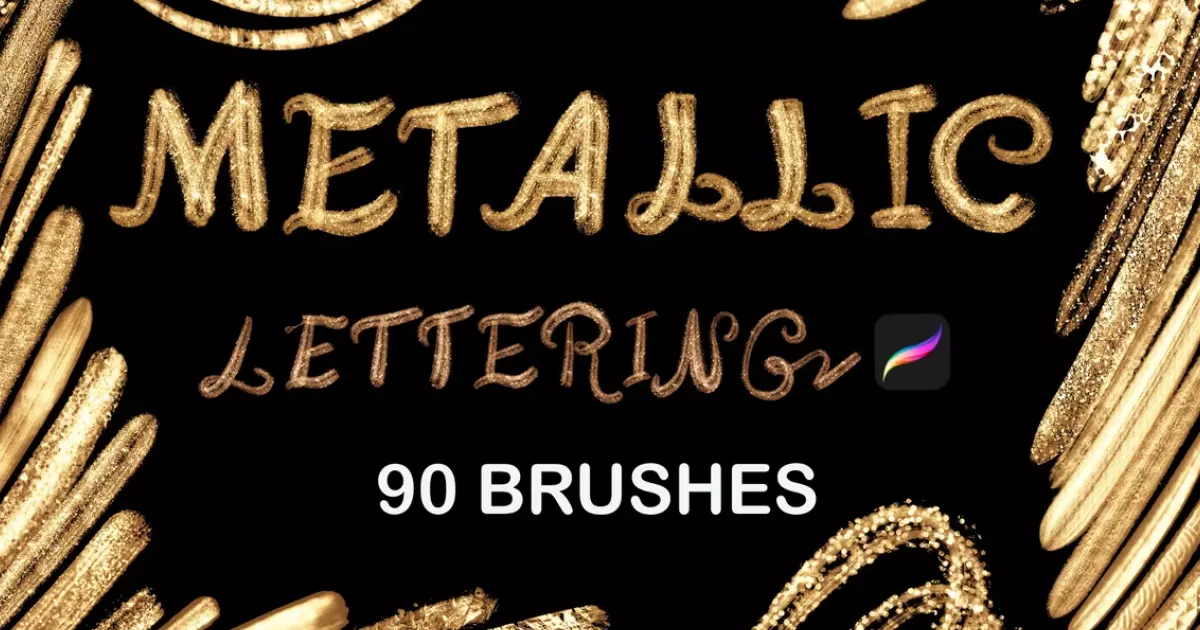 Experience the sparkliest and shiniest brushes for Procreate! Add a dash of glitter and gleam to your Procreate artwork using these sparkling brushes.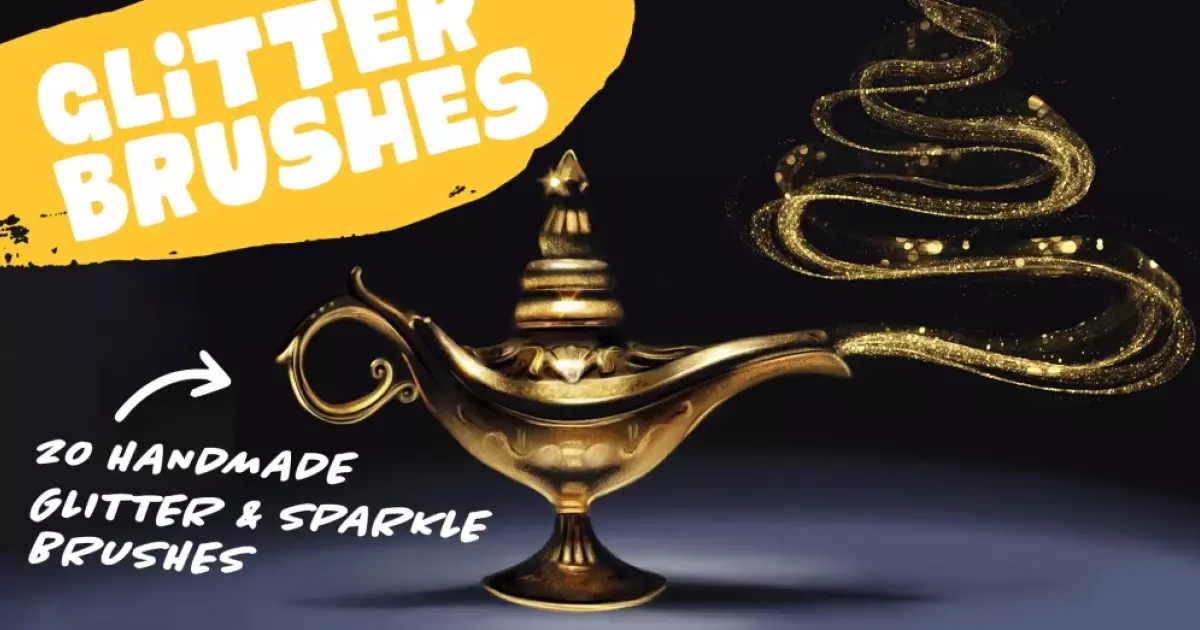 Meet Shimmer and Shine, a metallic watercolor set for Procreate. The kit comes with 140+ items like texture brushes, watercolor stamps, genuine metallic textures, and lettering brushes.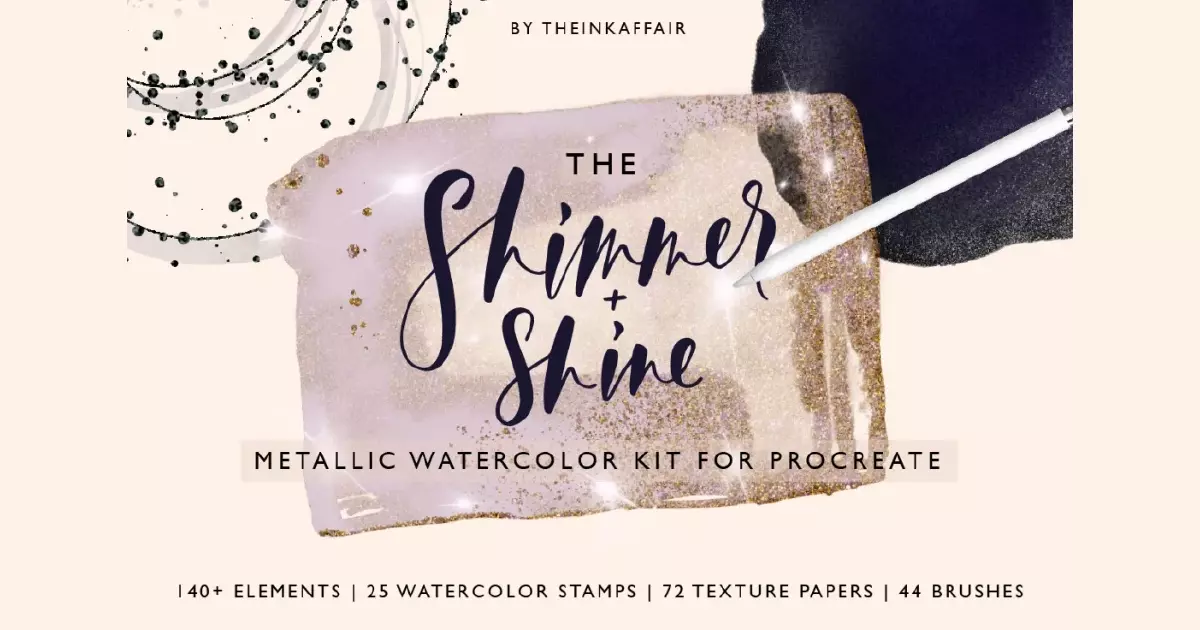 Enhance your drawings, iPad lettering, and digital illustrations with this set of 18 custom brushes. These brushes bring a touch of gold and silver metallic, glittery effects to your creations.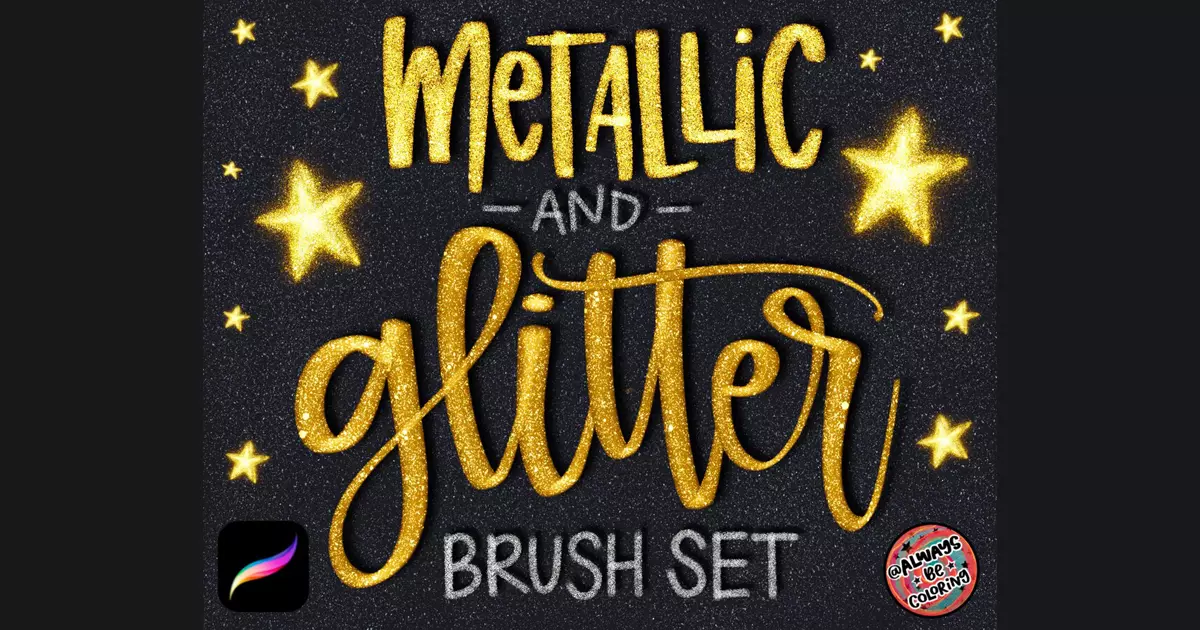 Get ready for a metallic brush pack that includes 48 metallic brushes, 10 basic & texture brushes, and 50+ stamp brushes. With a metallic color palette and simple techniques, you can easily add glamour and glitz to your Procreate projects!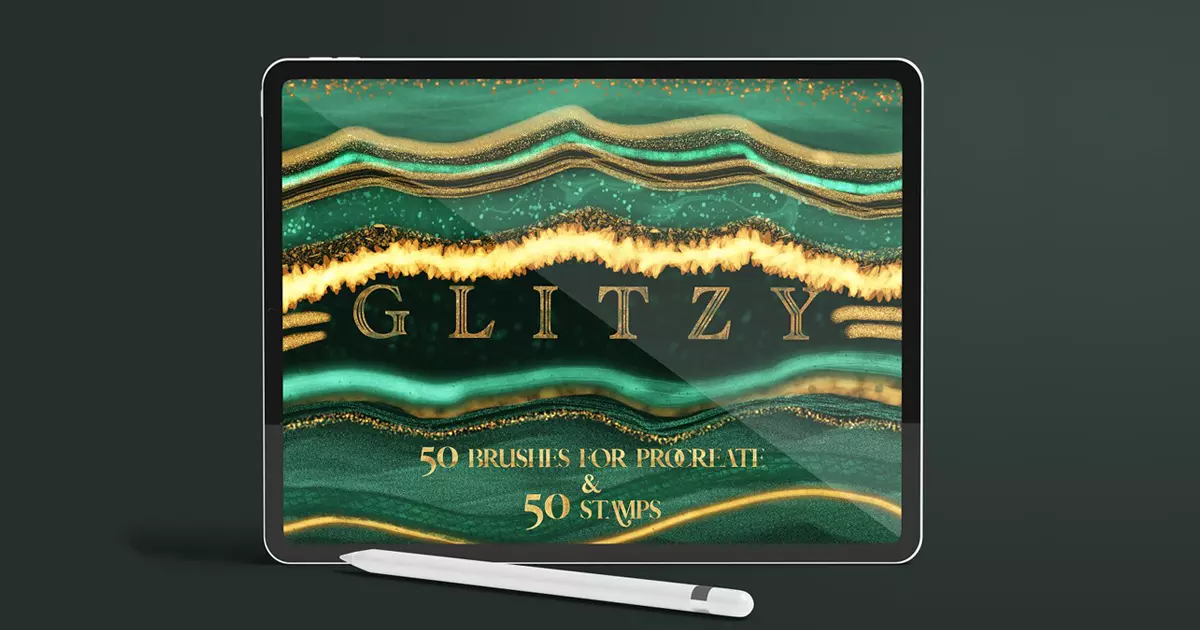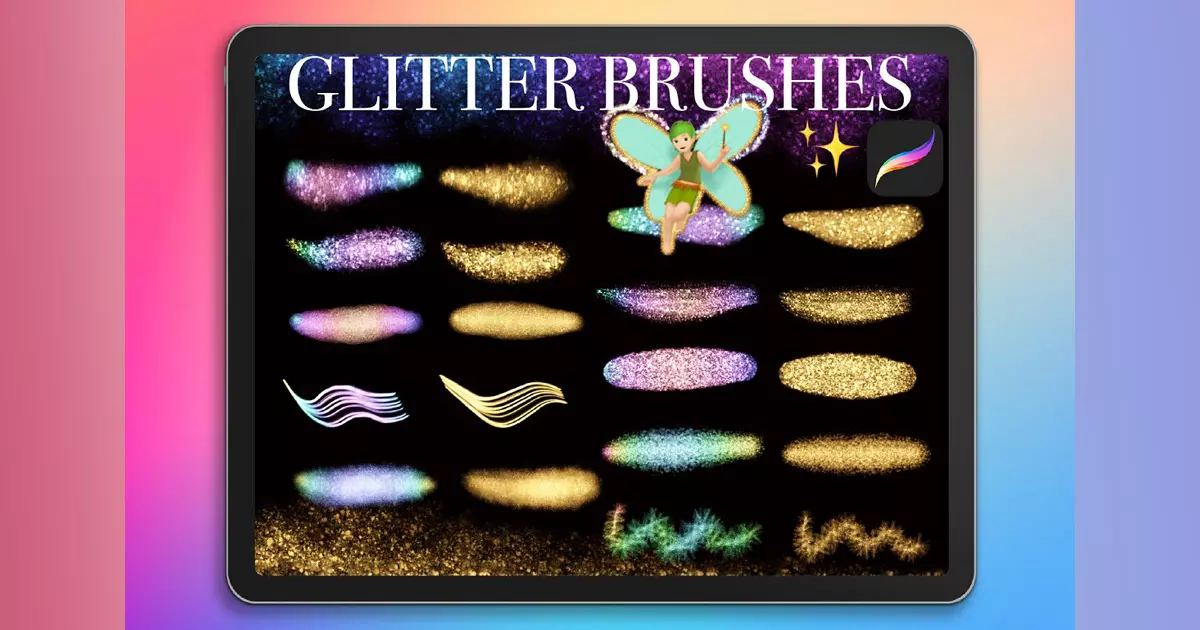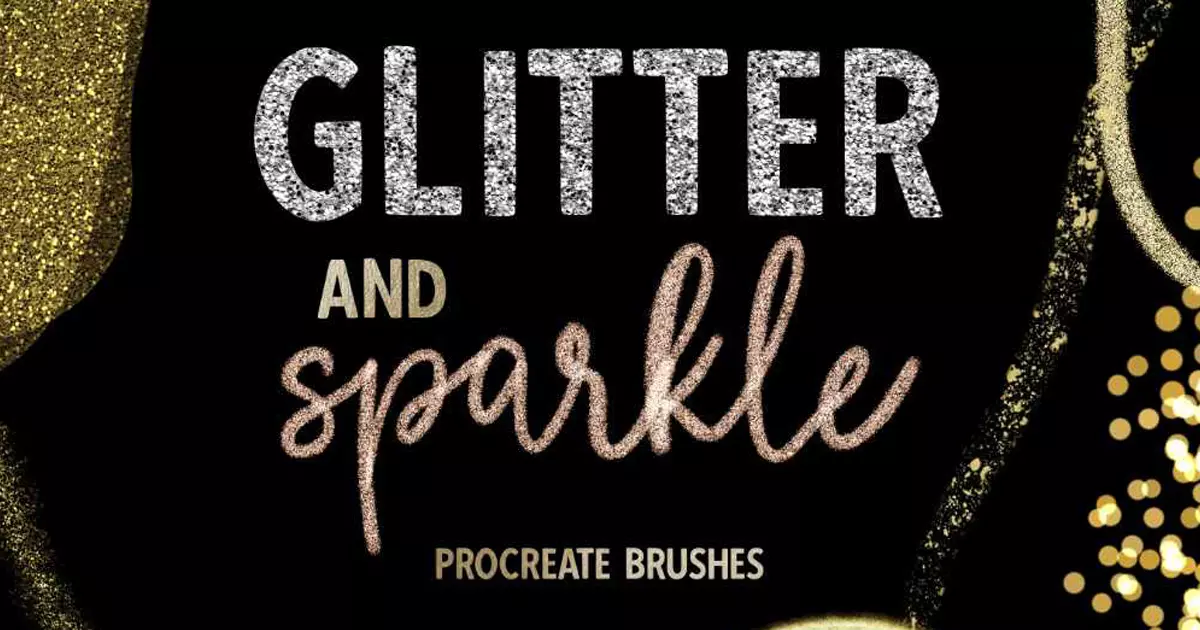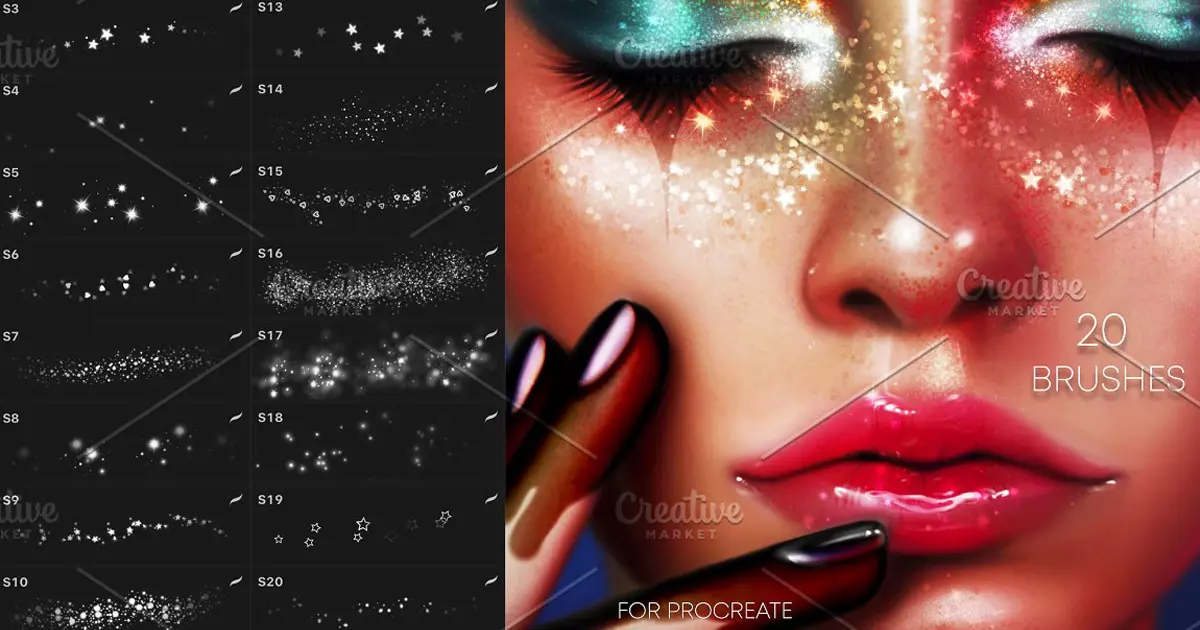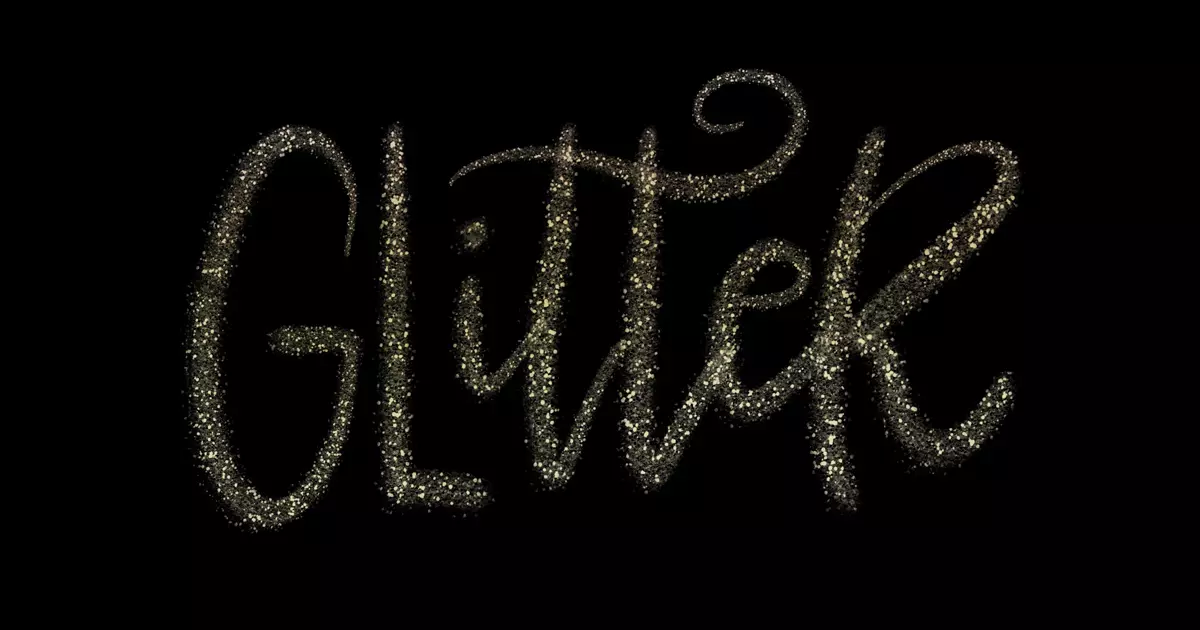 This glitter set is a complete package for all your sparkling needs! It comes with 20 Glitter brushes and 5 Glitter airbrushes, perfect for adding that special sparkle to your artwork.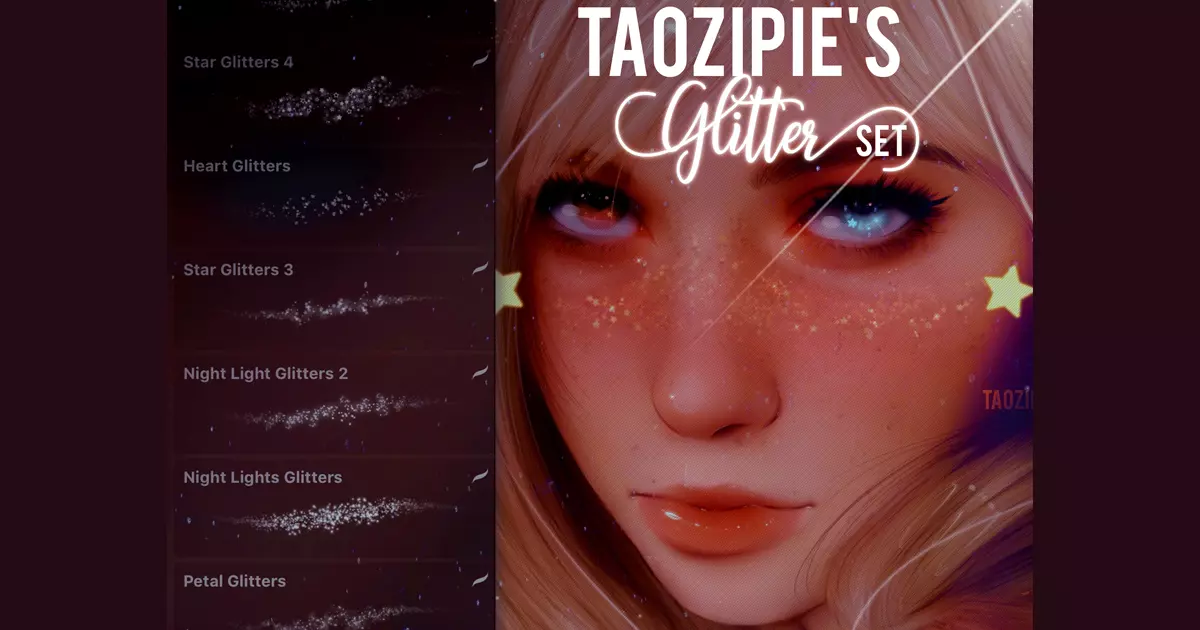 Q: What are the 700+ Procreate Glitter Brushes?
The 700+ Glitter Brushes for Procreate is a comprehensive collection of glitter effect brushes that are designed to be used in the Procreate app. They allow users to easily add sparkle, shimmer, and other glitter effects to their digital artwork.
Do I need to be an experienced artist to use these Glitter Brushes?
Not at all! These glitter brushes are designed to be user-friendly and can be used by artists of all levels. Whether you're a beginner or a seasoned professional, you'll find these brushes easy to use and a great addition to your digital art toolkit.
How can I install these brushes into my Procreate app?
Once you've purchased and downloaded the brush files, you can import them directly into your Procreate app. Simply open the brush library in Procreate, tap the "+" button to add a new brush, and then choose the downloaded brush file from your device.
Are these brushes compatible with all versions of Procreate?
These brushes are compatible with Procreate version 4.0 and newer. Please make sure your app is updated to at least this version for the best user experience.
Conclusion
Whether you're an amateur hobbyist or a seasoned digital artist, our collection of 700+ Glitter Brushes for Procreate is your go-to resource for creative exploration. Imbue your artwork with a unique sparkle and level up your Procreate designs. With an array of glitter textures and effects at your disposal, your ability to create captivating, sparkling designs is limited only by your imagination. Discover the joy of creating with glitter brushes today!
Related Posts:
30 Best Fonts For Books in 2023
25 Best Professional Stationery Mockup Templates for Photoshop
25+ Free Photoshop Brushes High-Resolution