Handwriting fonts are a great way to make your design projects feel more personal and special. Whether you want something that looks elegant or something that feels more relaxed, the right handwriting font can help you achieve that look.
UNLIMITED DOWNLOADS: 50 Million+ Fonts & Design Assets
All the Fonts you need and many other design elements, are available for a monthly subscription by subscribing to Envato Elements. The subscription costs $16.50 per month and gives you unlimited access to a massive and growing library of over 50 million items that can be downloaded as often as you need (stock photos too)!

We've put together a list of some of the best handmade fonts you can find. A lot of these fonts are free for personal and commercial use, and some you can even use for your business projects. But it's important to remember to always check the license for using each font. That way, you make sure you're allowed to use it the way you want.
Why Choose Handwriting Fonts?
Handwriting fonts bring a unique flair to your designs, making them feel more authentic and personalized. Whether you're aiming for a sophisticated aura or a playful vibe, handmade fonts offer a wide range of moods and styles. Plus, they're not just for text; you can use them for logos, headers, and even in your digital art projects.
15+ Top Handwriting Fonts For Valuable Graphic Designs
For the complete list of amazing handwriting fonts, scroll on!
Best Handwriting Fonts
When it comes to making your designs stand out, choosing the right font is crucial. If you're a Canva user, you're in luck. This section features top handwriting or handmade fonts that are not only high-quality but also fully compatible as Canva handwriting fonts. Whether you're creating social media graphics, invitations, or presentations, these fonts will add a personalized touch to your Canva designs.
Deepo is a handwriting font that brings a casual and relaxed feel to your projects. It's a good choice for informal settings like personal blogs, casual business branding, or even for crafting.
DUDLEY is classy and elegant. It's perfect for formal invitations.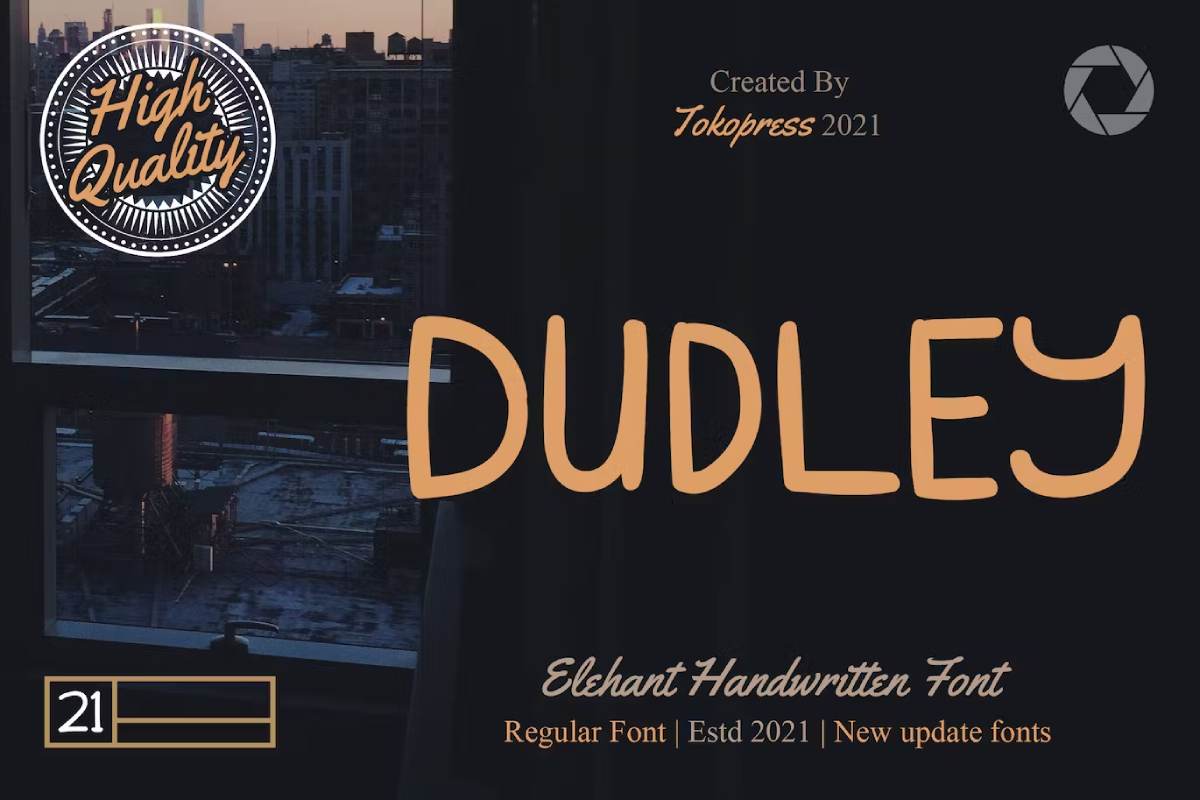 Tiny Rabbit is cute and whimsical. It's great for children's books or websites.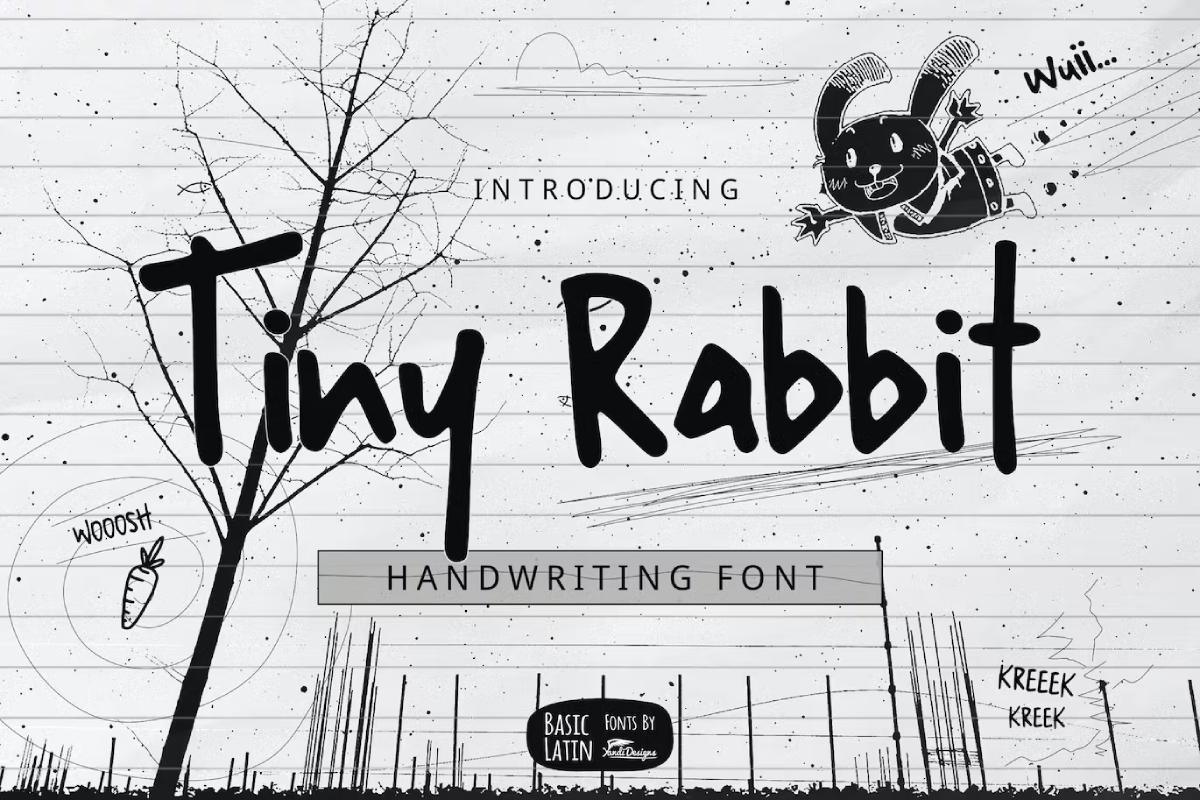 Frozenflare is modern and cool. It's good for tech blogs or websites.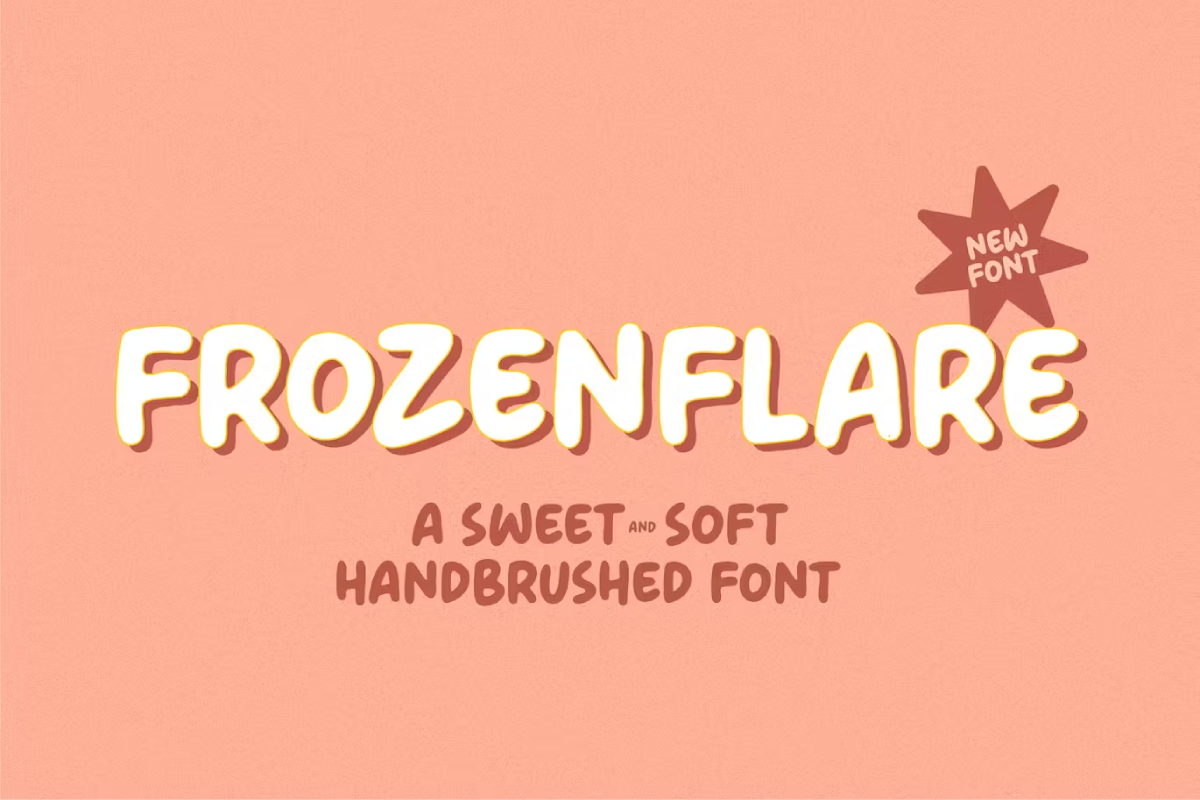 Neokid is youthful and fun. It's perfect for school projects or kids' websites.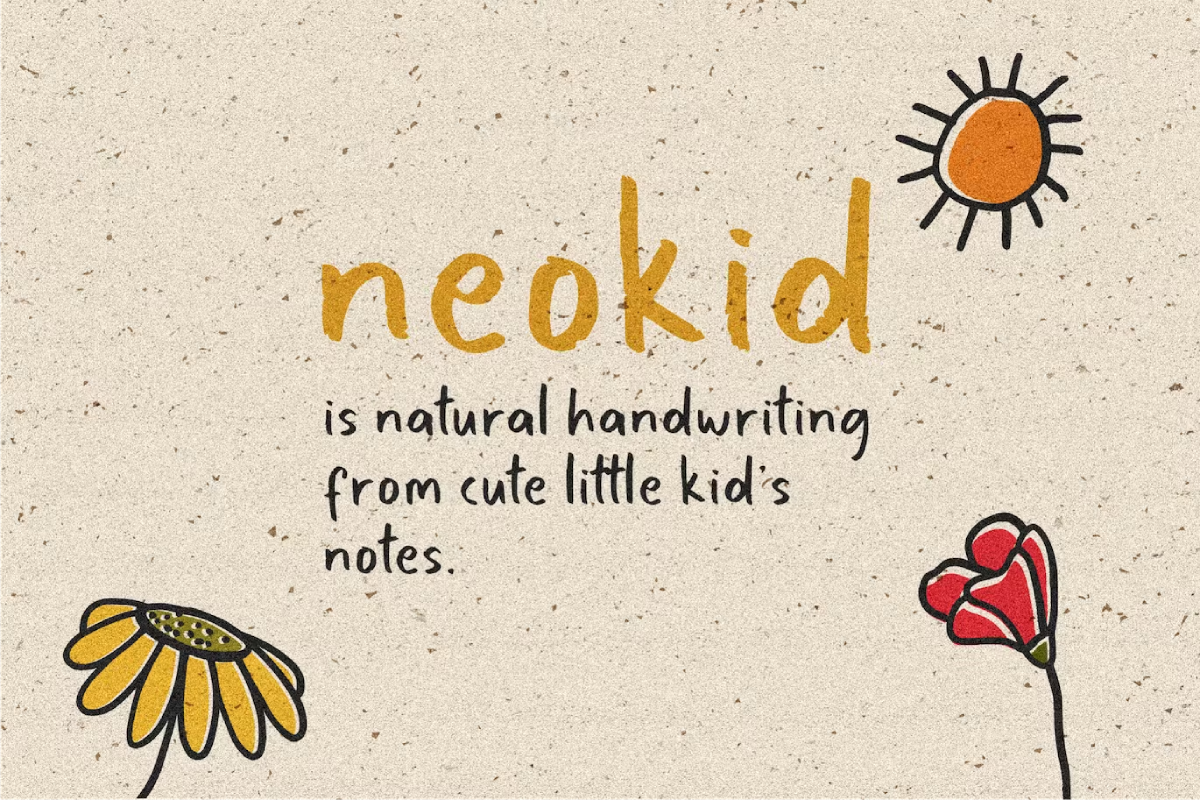 Migawe is flashy and stands out. It's good for displays or billboards.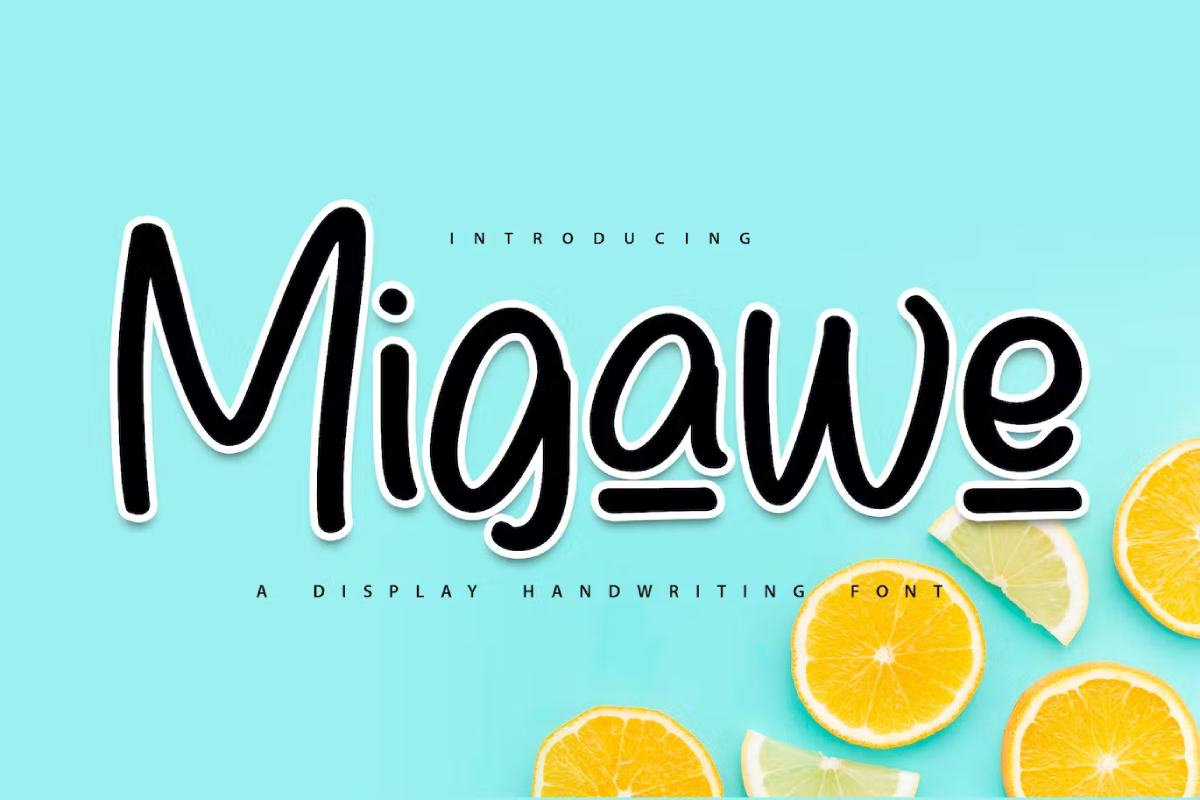 Simplemind is clean and easy to read. It's good for long articles or essays.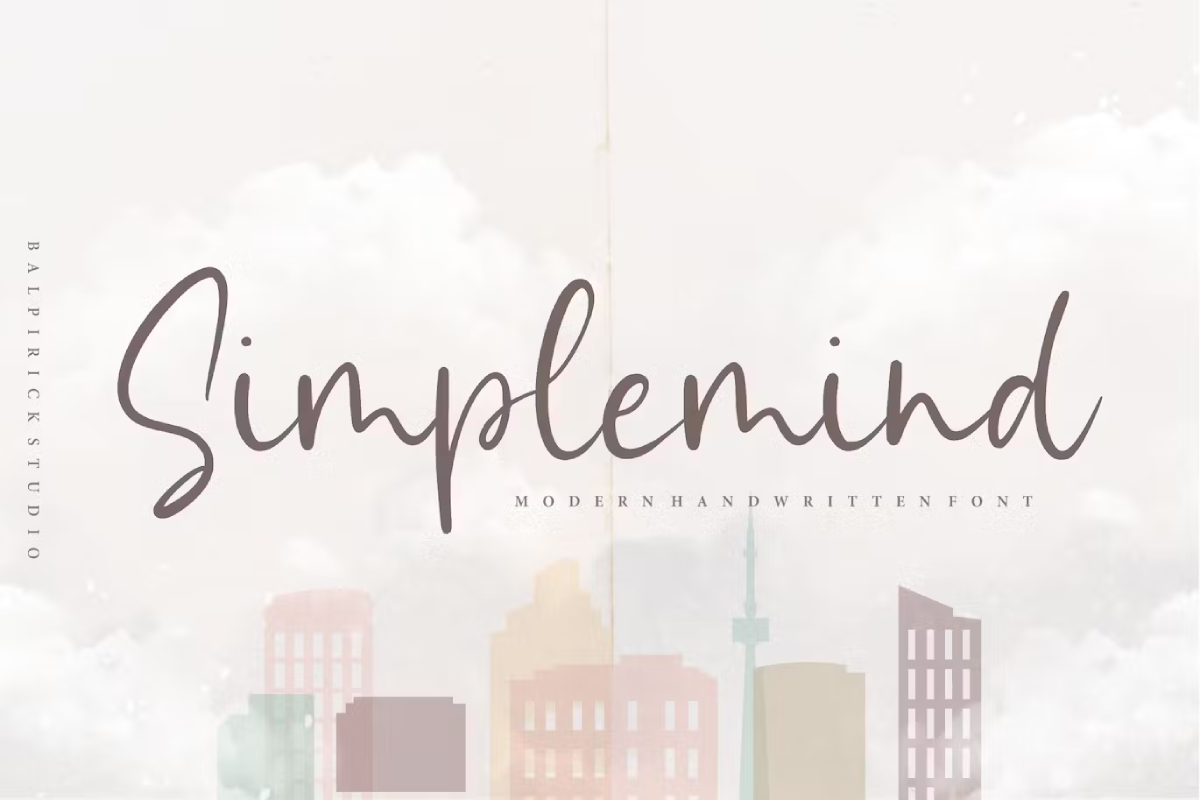 Bekapro is professional and sleek. It's good for business documents or websites.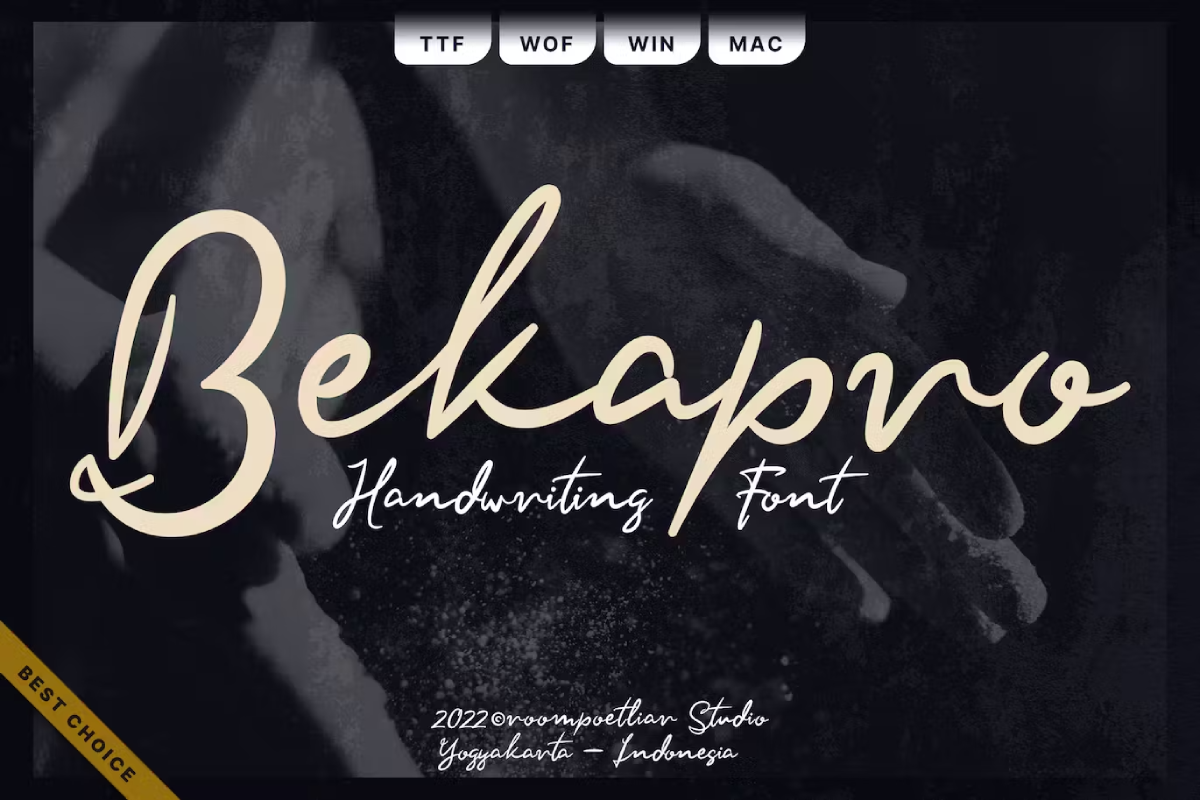 Seaside is relaxed and casual. It's perfect for vacation blogs or websites.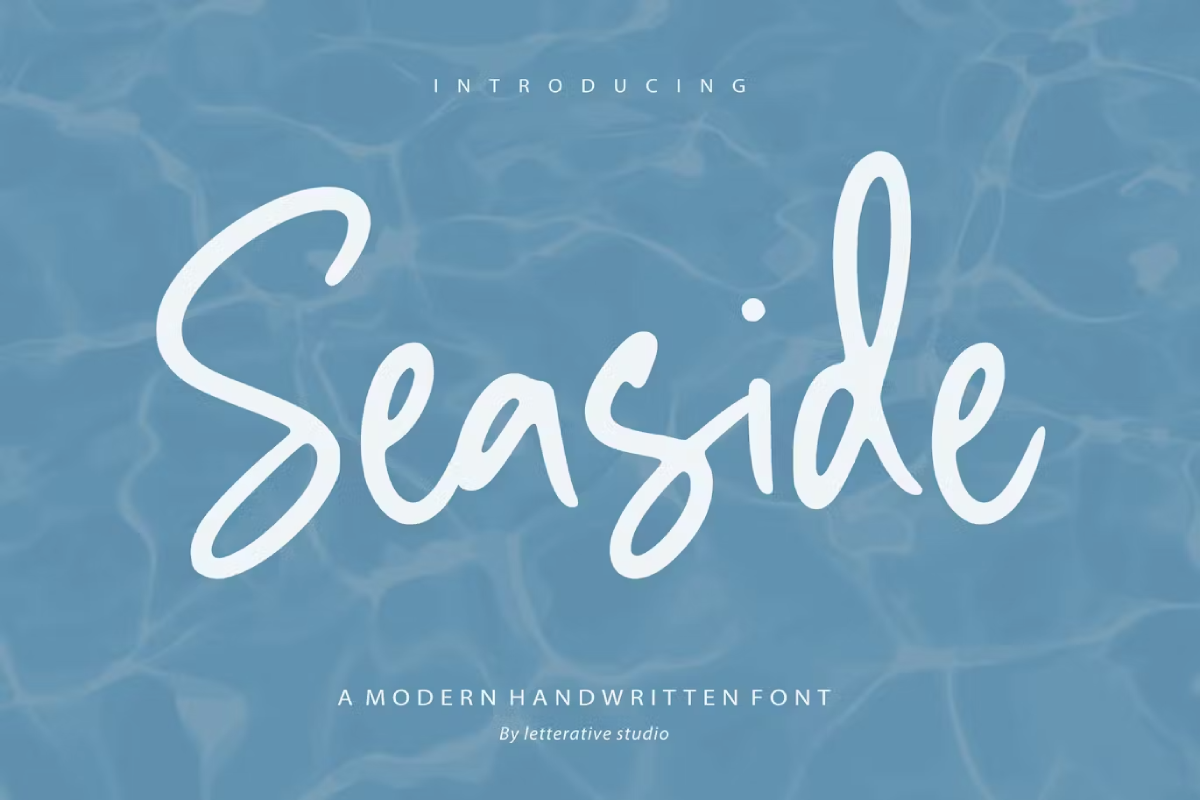 This is a stylish font that looks like real handwriting. It's great for making cards or invitations.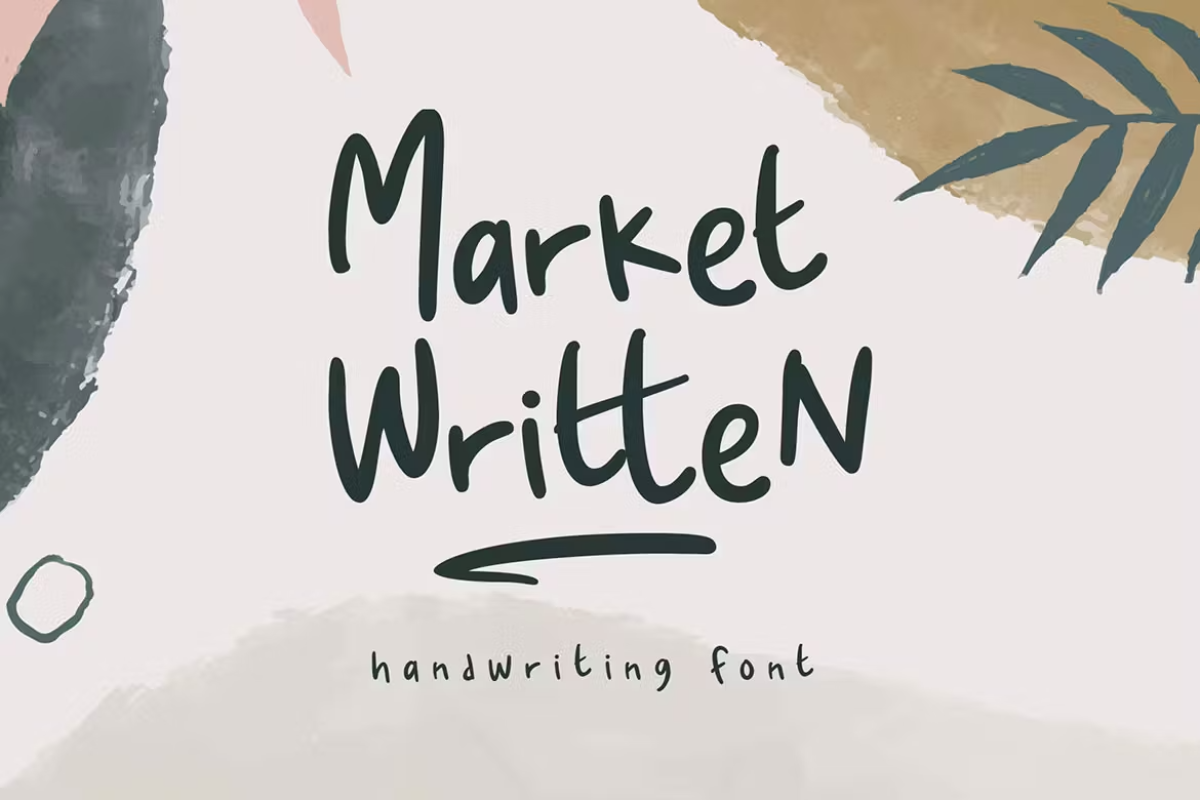 Movelite is bold and easy to see. It's good for big titles or headlines.
Airiest is clean and easy to read. It's good for longer texts like articles or essays.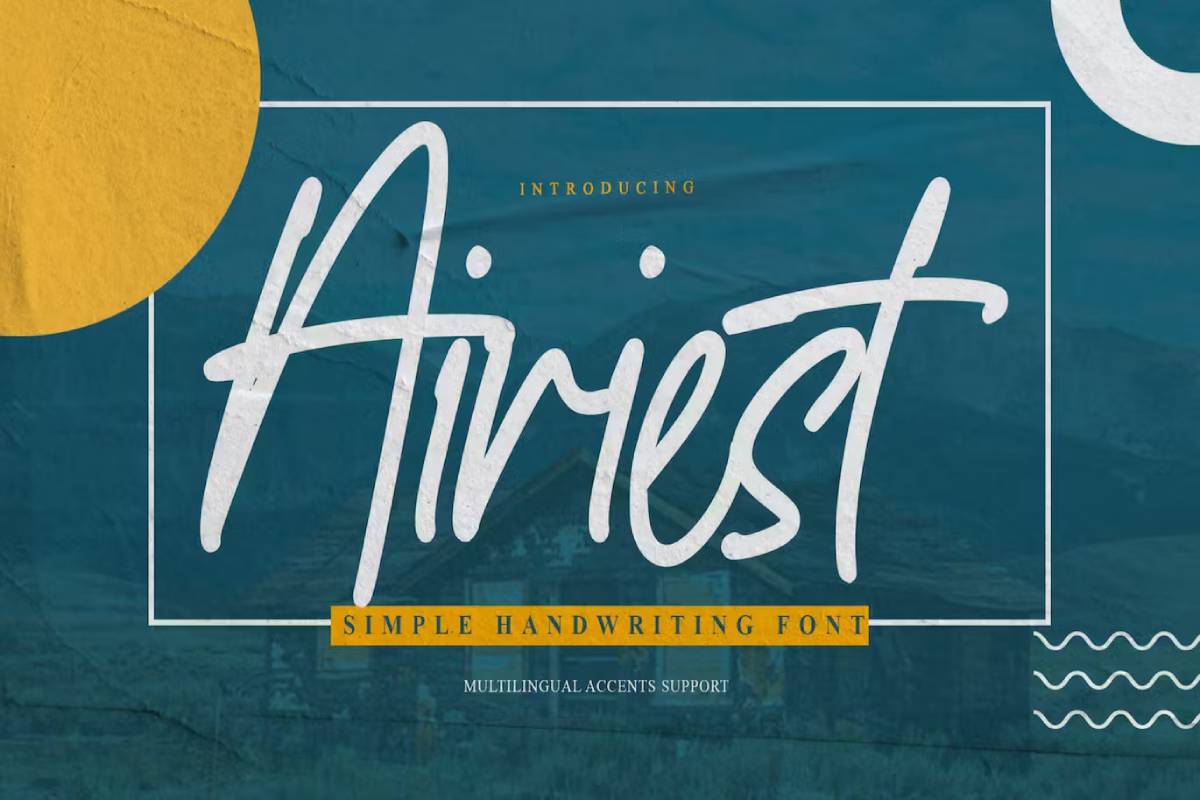 Kayleigh has a soft and feminine look. It's good for personal blogs or scrapbooks.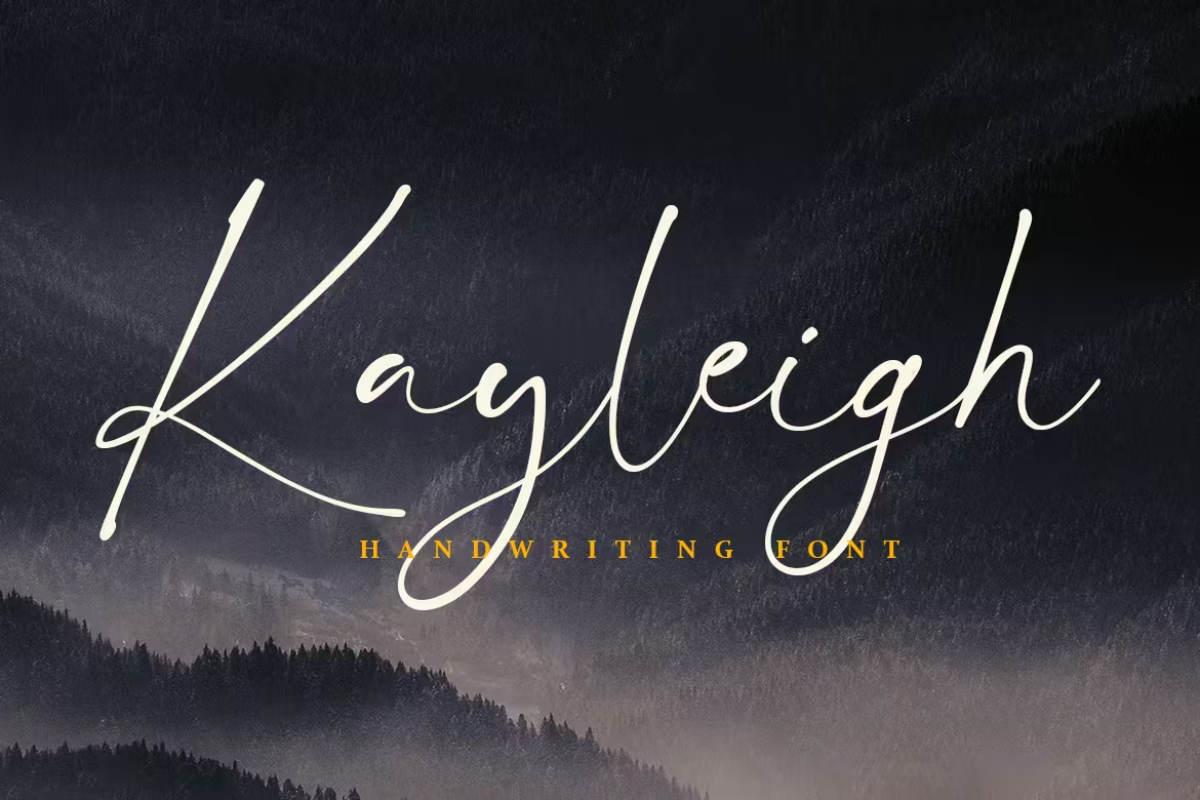 Hakuno has a modern and chic style. It's good for fashion blogs or trendy websites.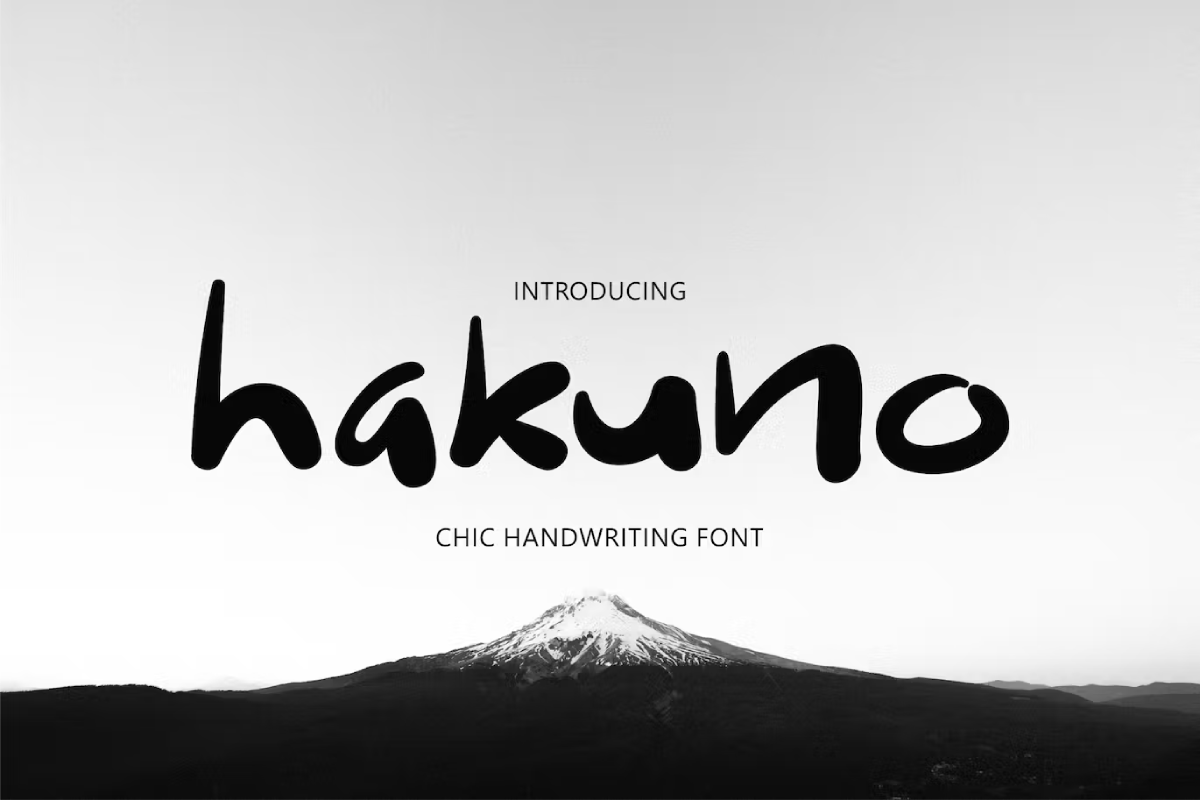 Honey Lemonade is fresh and light. It's perfect for spring or summer projects.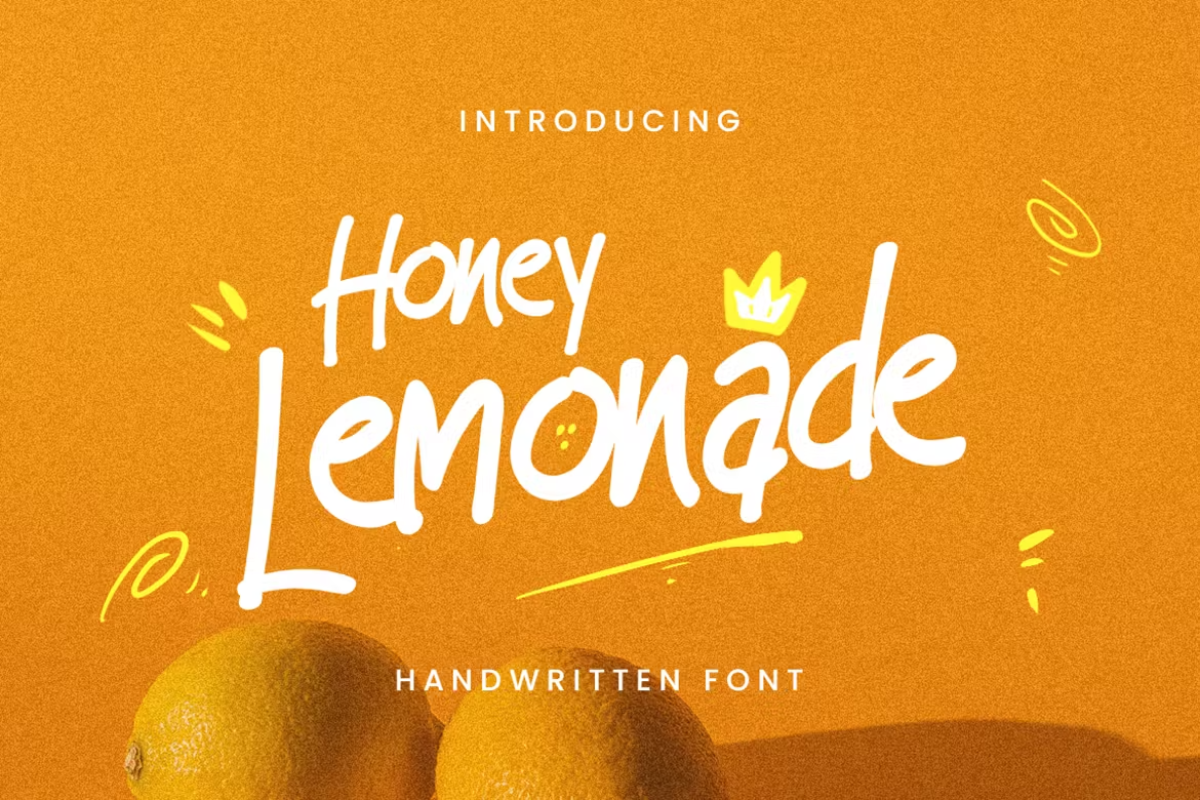 Best Free Handwriting Fonts
If you're on a budget but still want quality, this section is for you. Here, we've gathered a collection of best free & fun handwriting fonts that don't skimp on style or functionality. These fonts are perfect for both personal and commercial projects, offering you a cost-effective way to make your work look fantastic.
Blackpink modern calligraphy font is not just another font; it's a blend of modern style with simplicity and elegance. Handcrafted to perfection, this font is designed to make all your future projects stand out.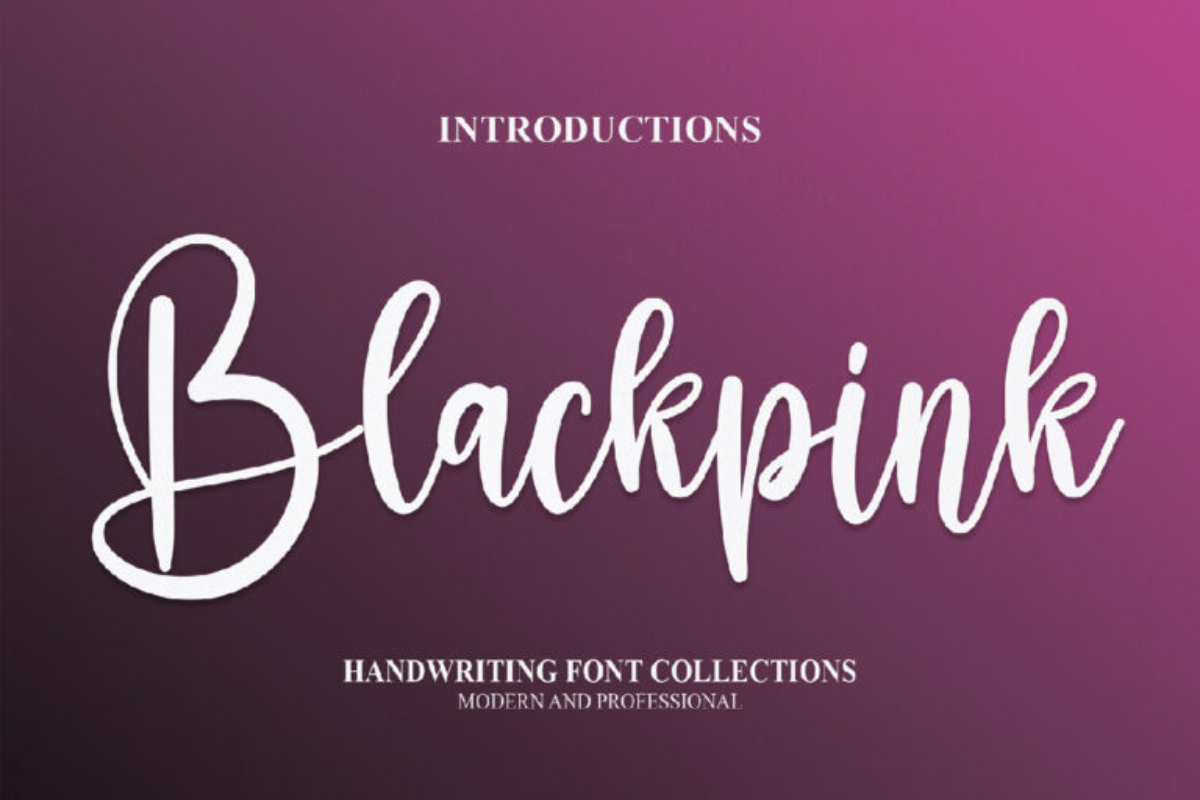 Christopher's is personal and intimate. It's good for letters or personal blogs.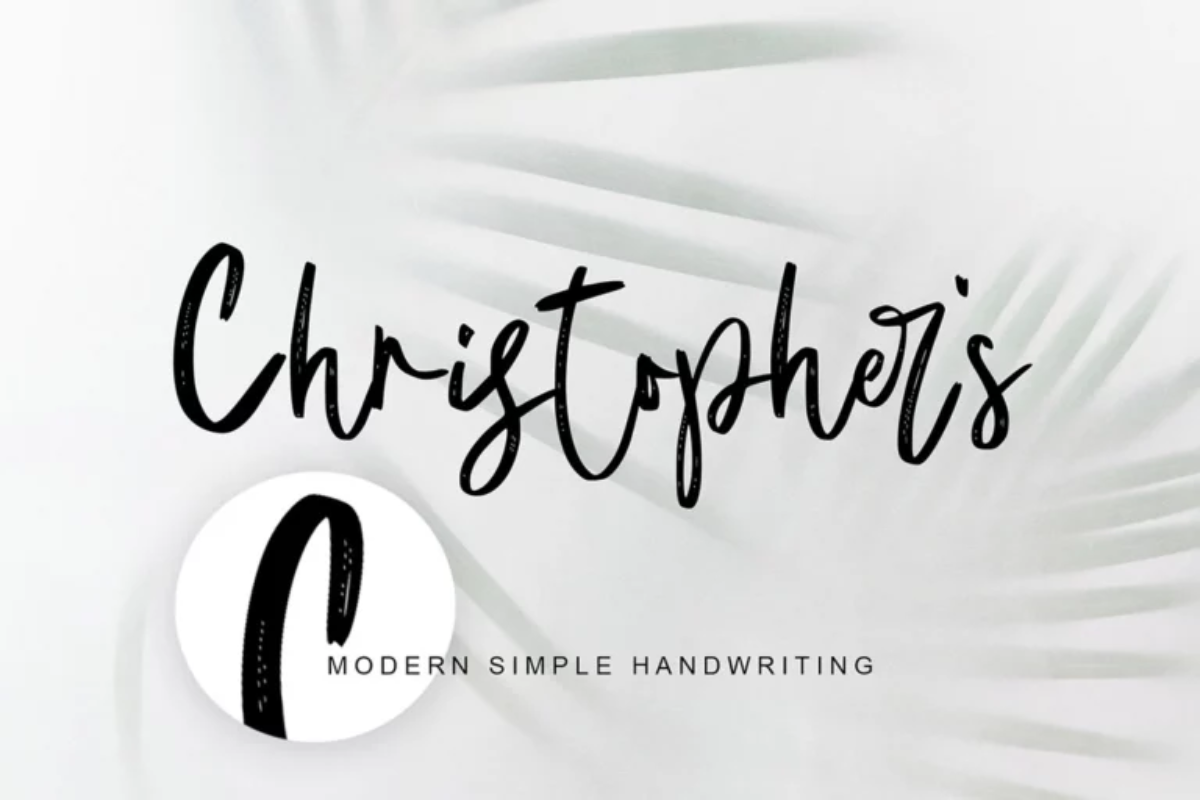 Sugar Plum is sweet and feminine. It's perfect for beauty blogs or websites.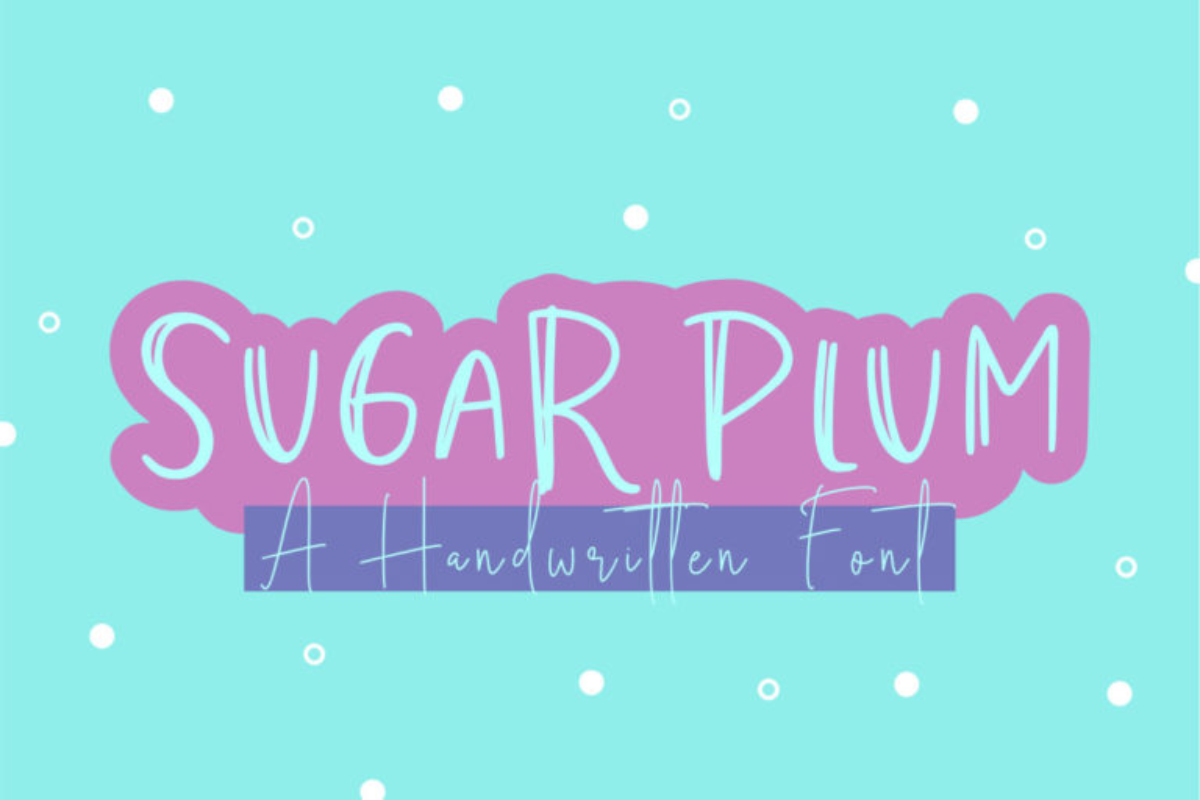 Sweet Love Handwriting Font is a free font that offers a romantic and personal touch, perfect for heartfelt projects. Designed in a handwriting style, this font is a go-to for anyone looking to infuse a sense of love and warmth into their work. Ideal for wedding invitations, love letters, or any project where you want to convey emotion, this handwriting style font is both beautiful and budget-friendly.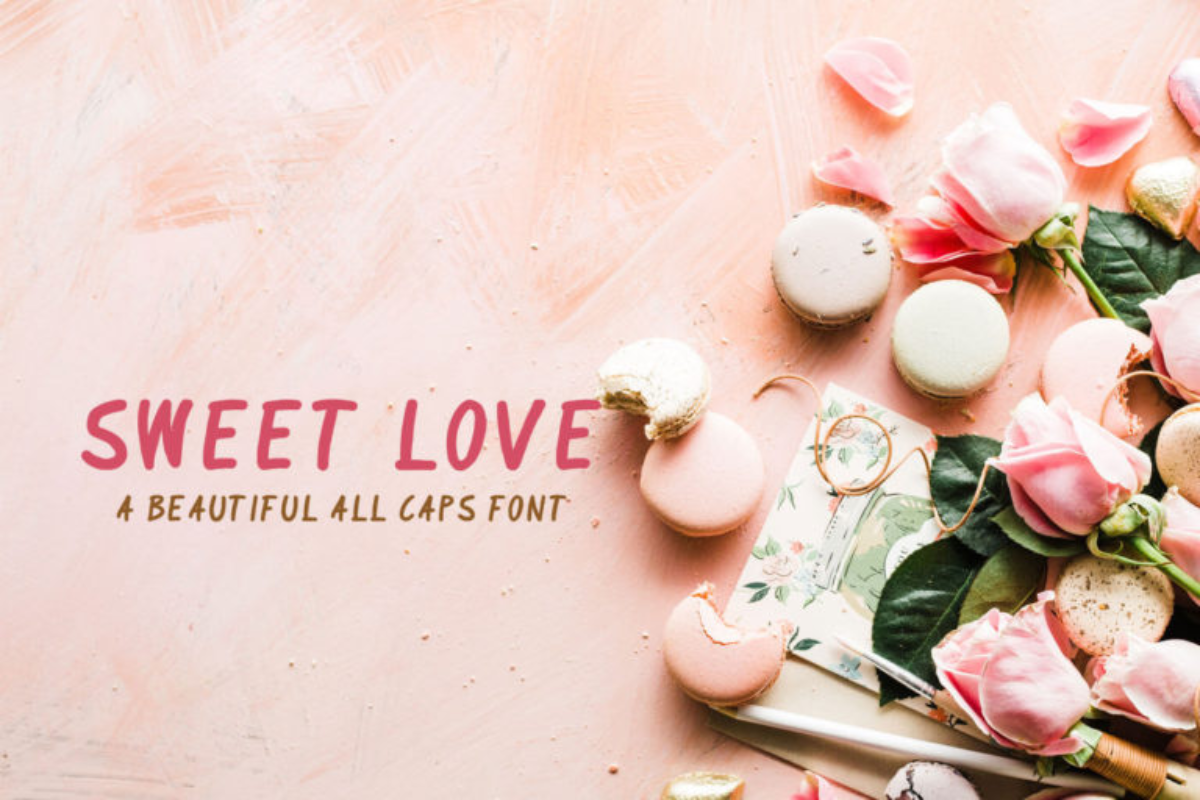 Habel is a strong and bold font that's ideal for headlines or titles. Created by Creativetacos, this font is not an official Canva font, but it's fully compatible with the Canva platform. This makes it a versatile choice for anyone looking to add a touch of strength and emphasis to their Canva designs.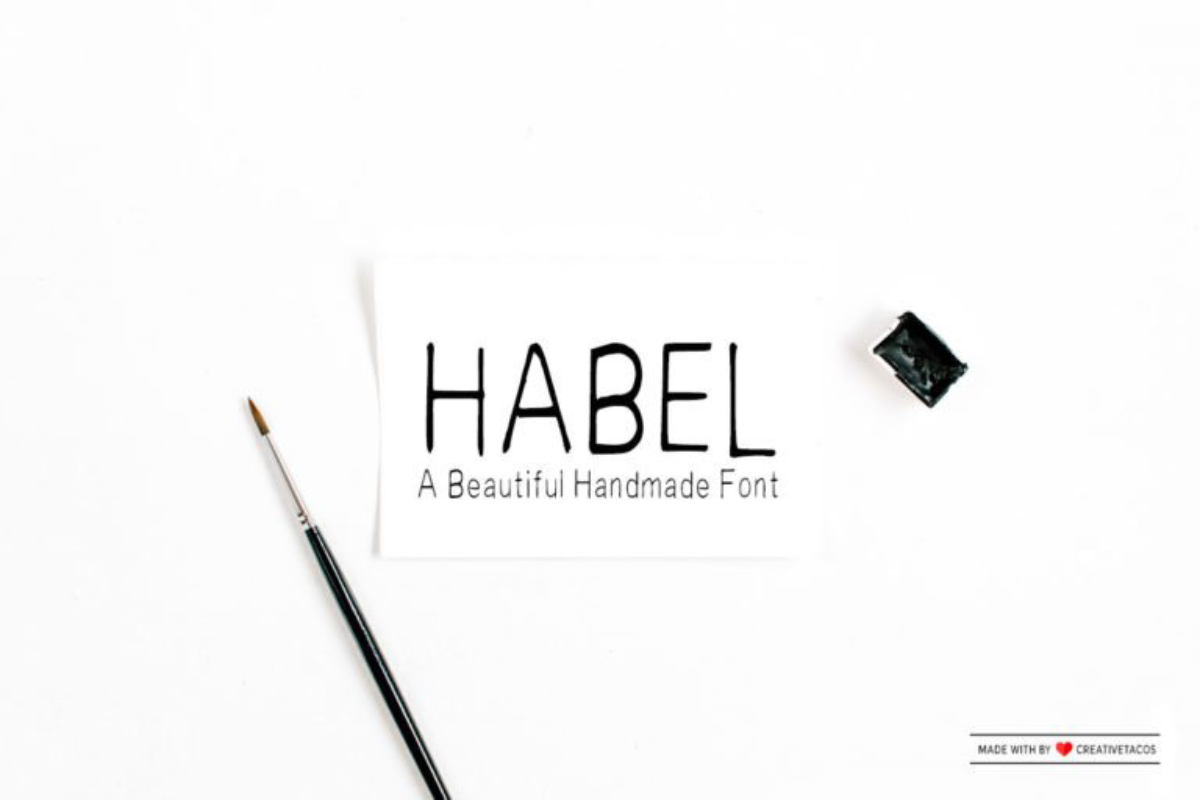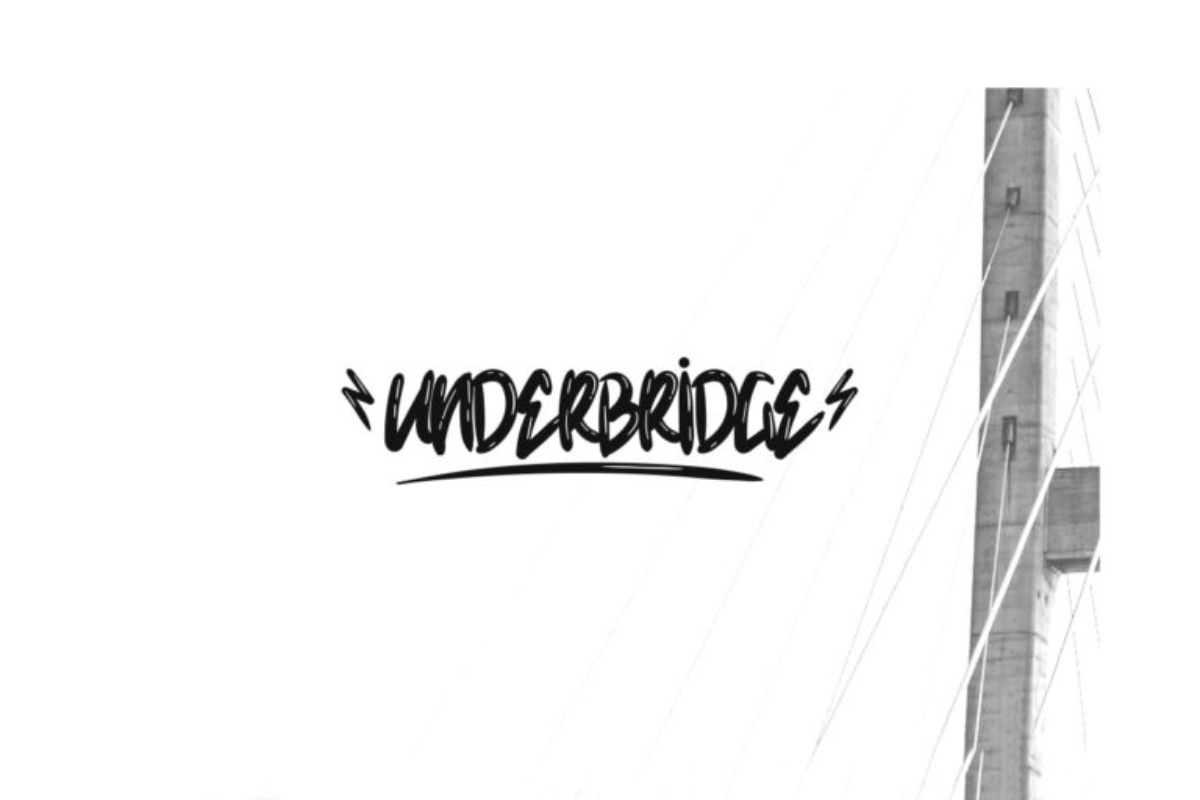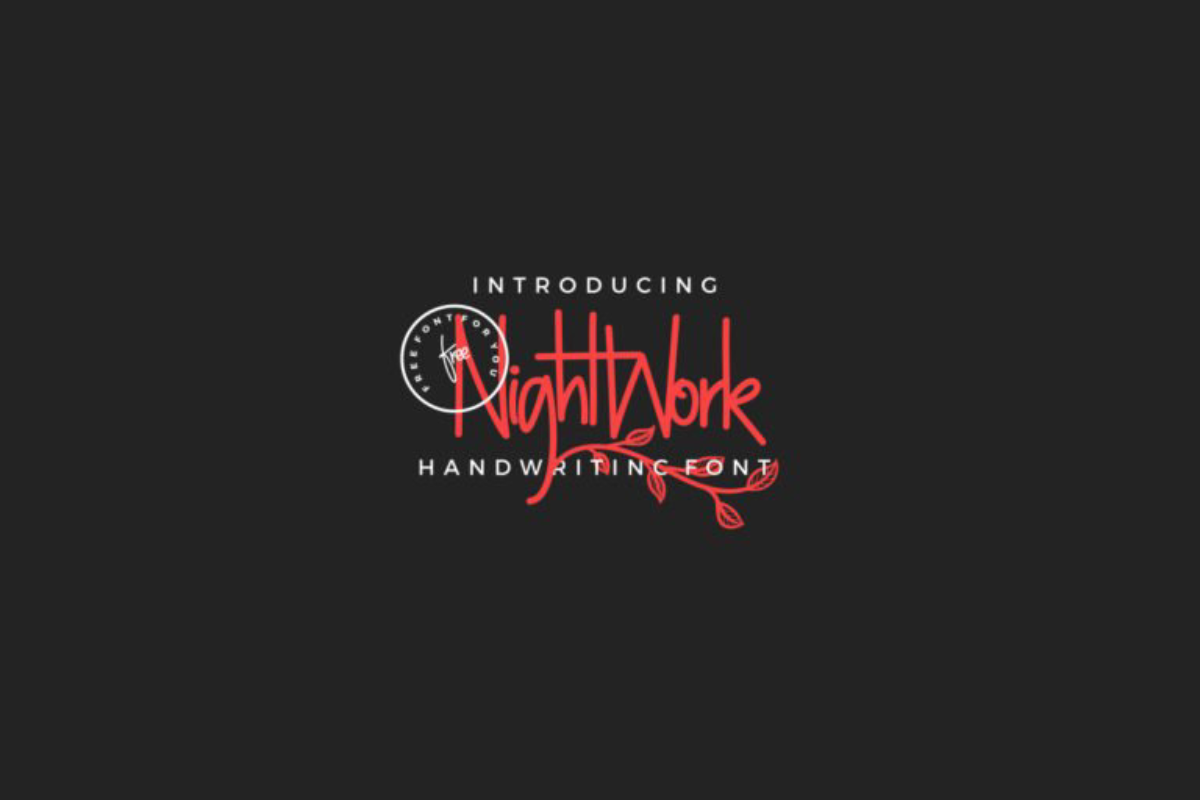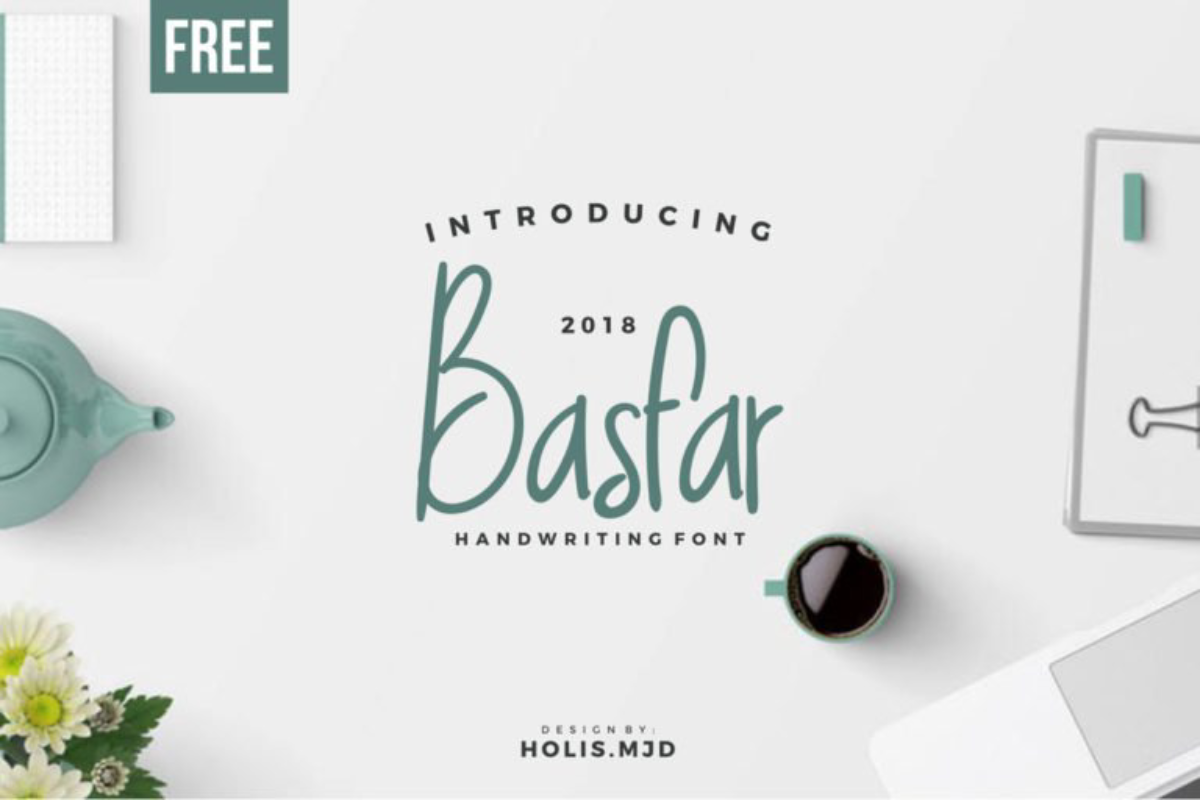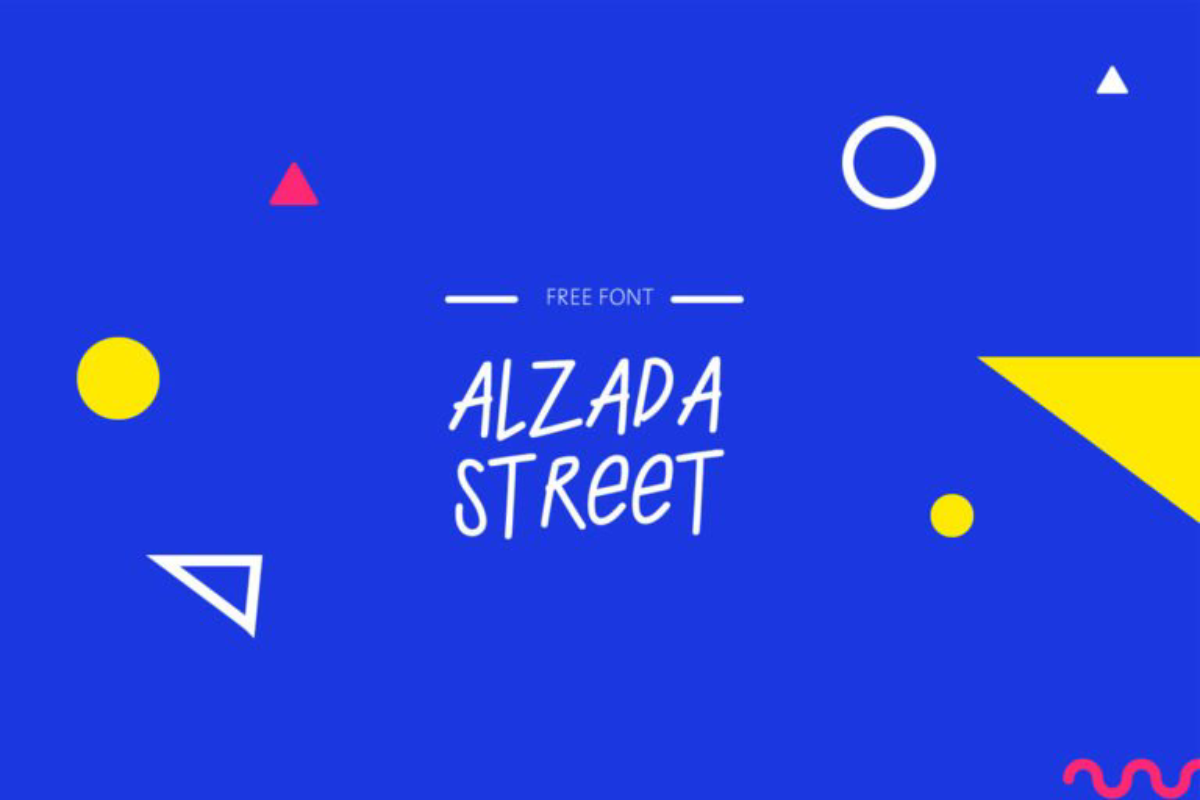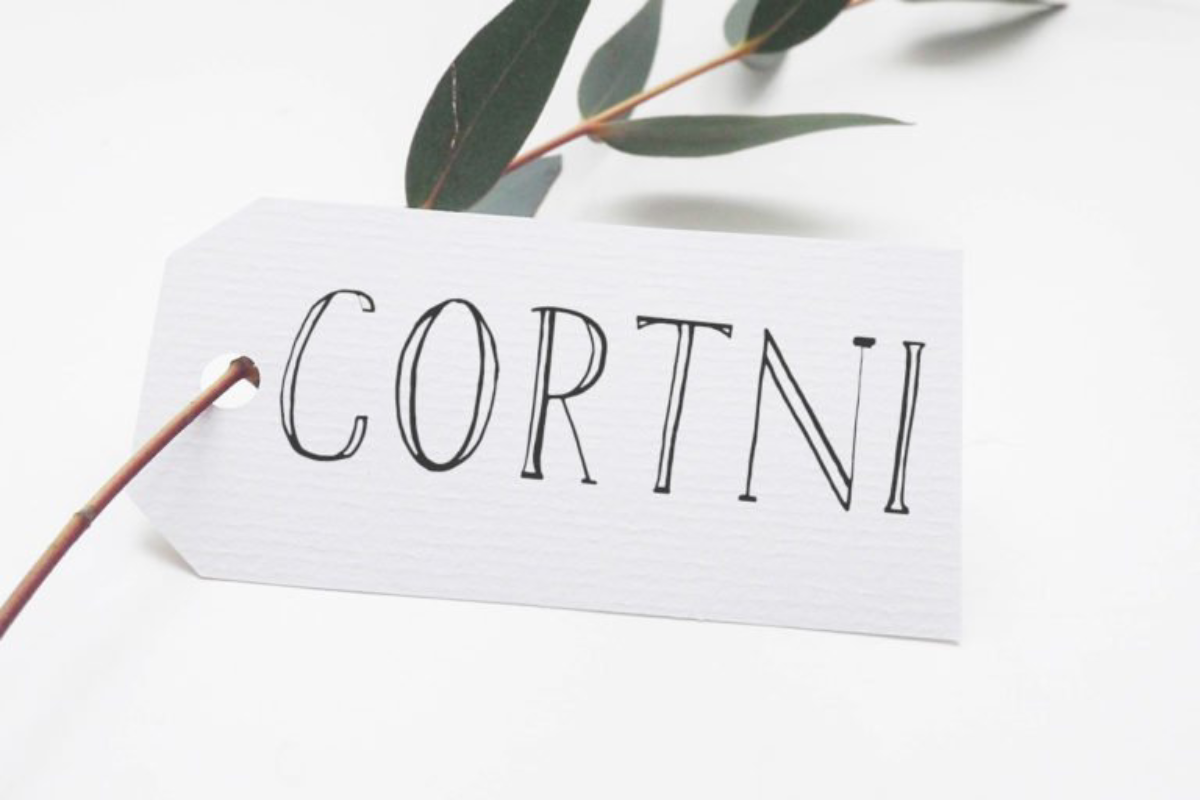 Art Typo is a free font with an artistic flair. It's good for creative projects like posters.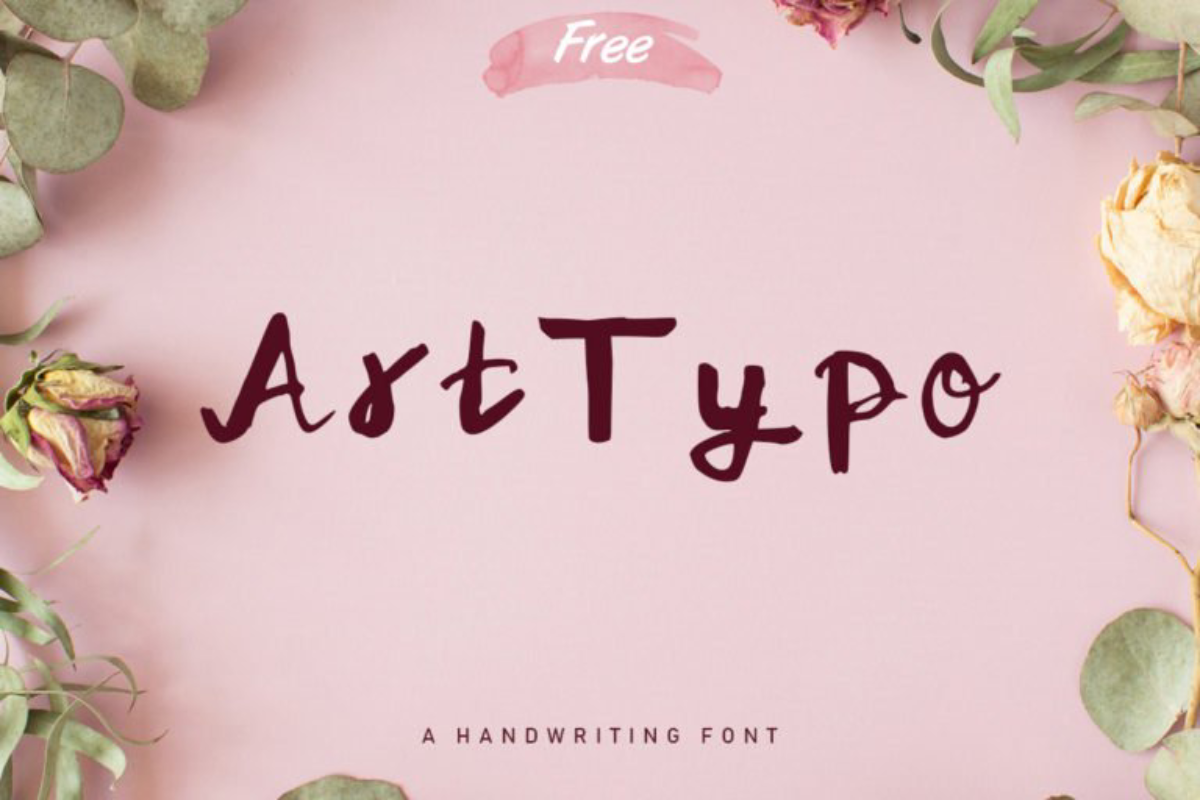 This font is free and has a creative design. It's good for graphic design projects.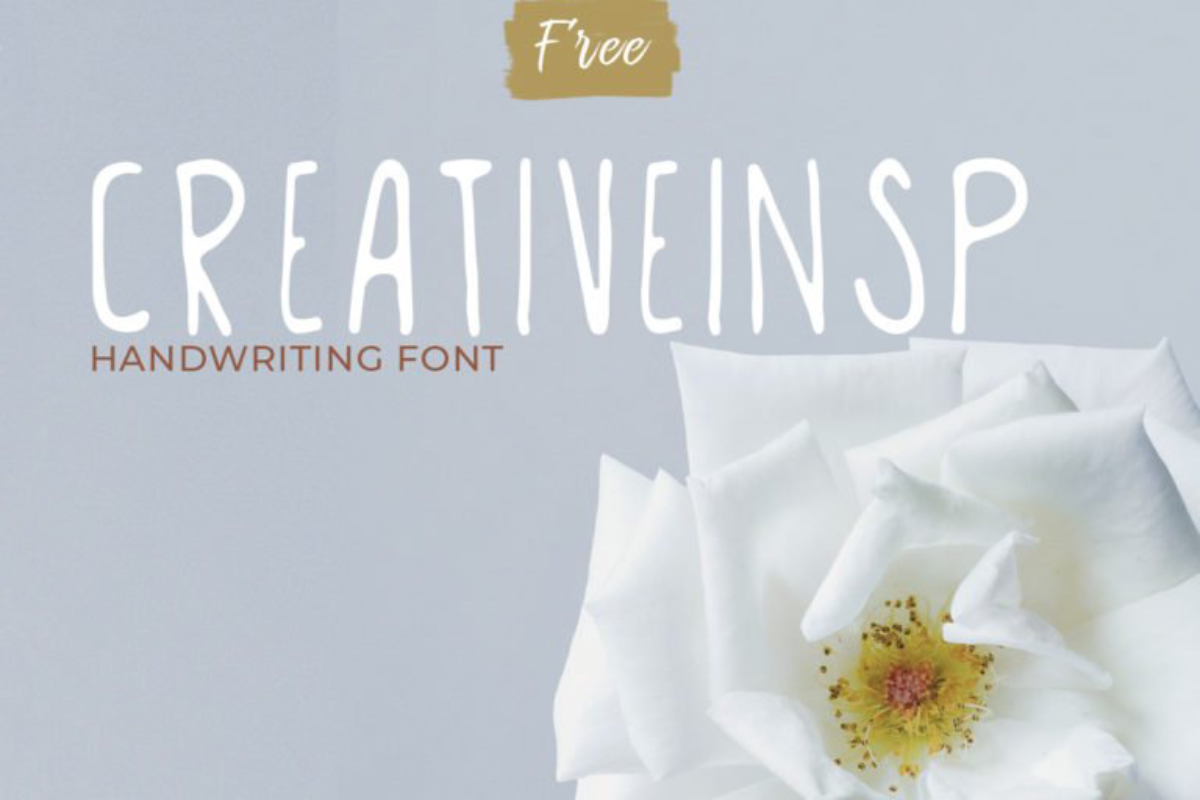 Easter Chalk is playful and free. It's perfect for holiday-themed projects.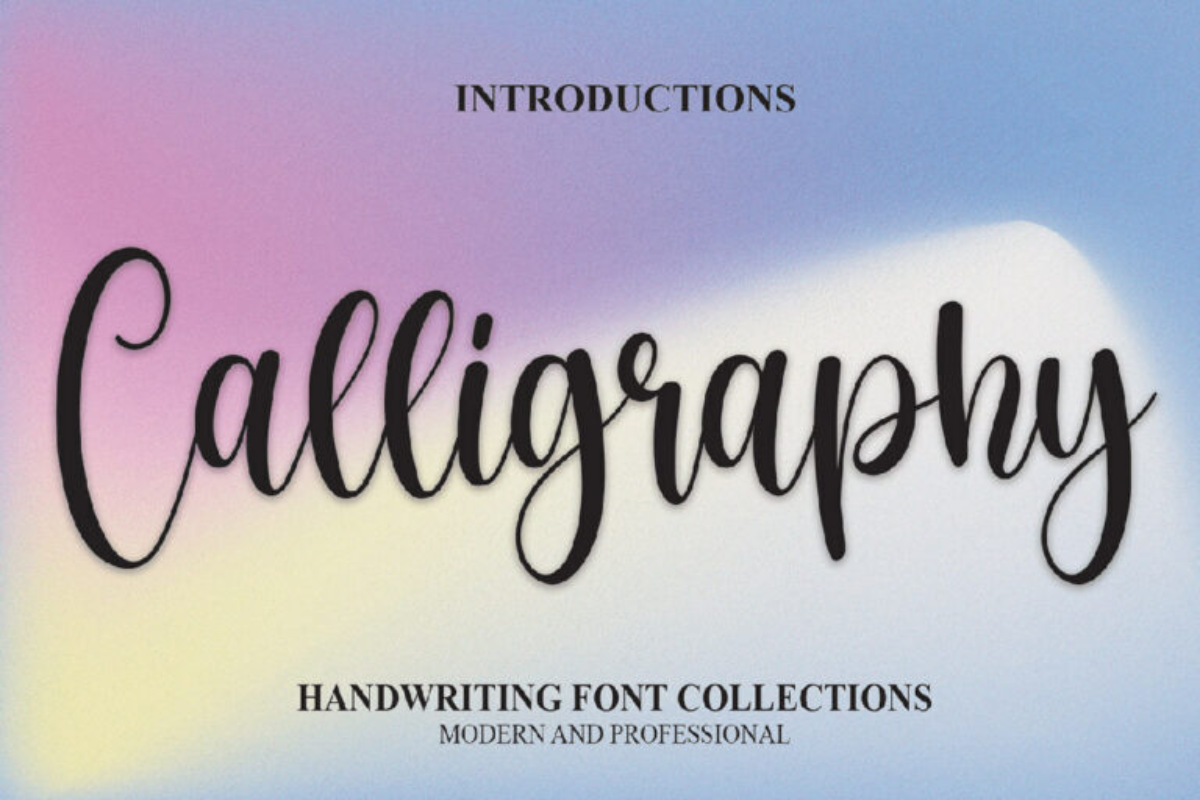 Aesthetic Sage is a free handwriting font that offers a modern and clean look. It's versatile enough to fit into a variety of projects, from website design to printed materials.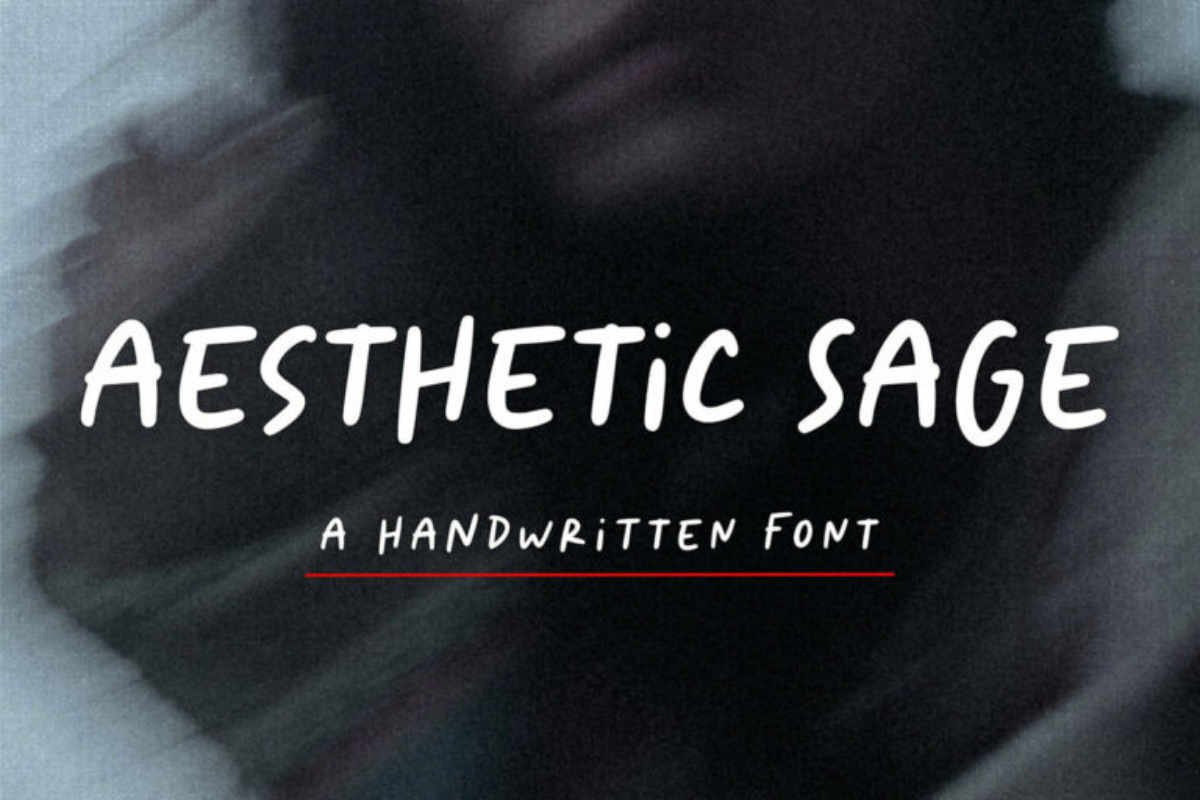 Somelove is warm and inviting. It's good for family blogs or websites.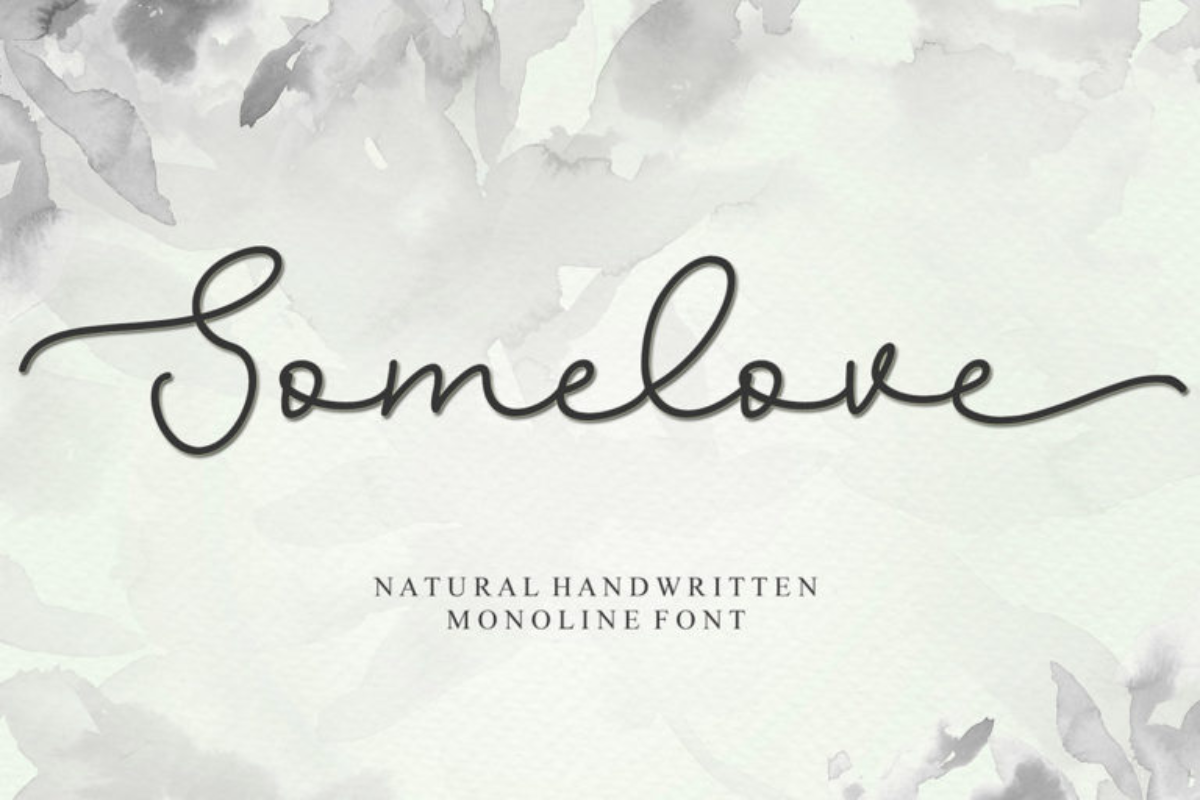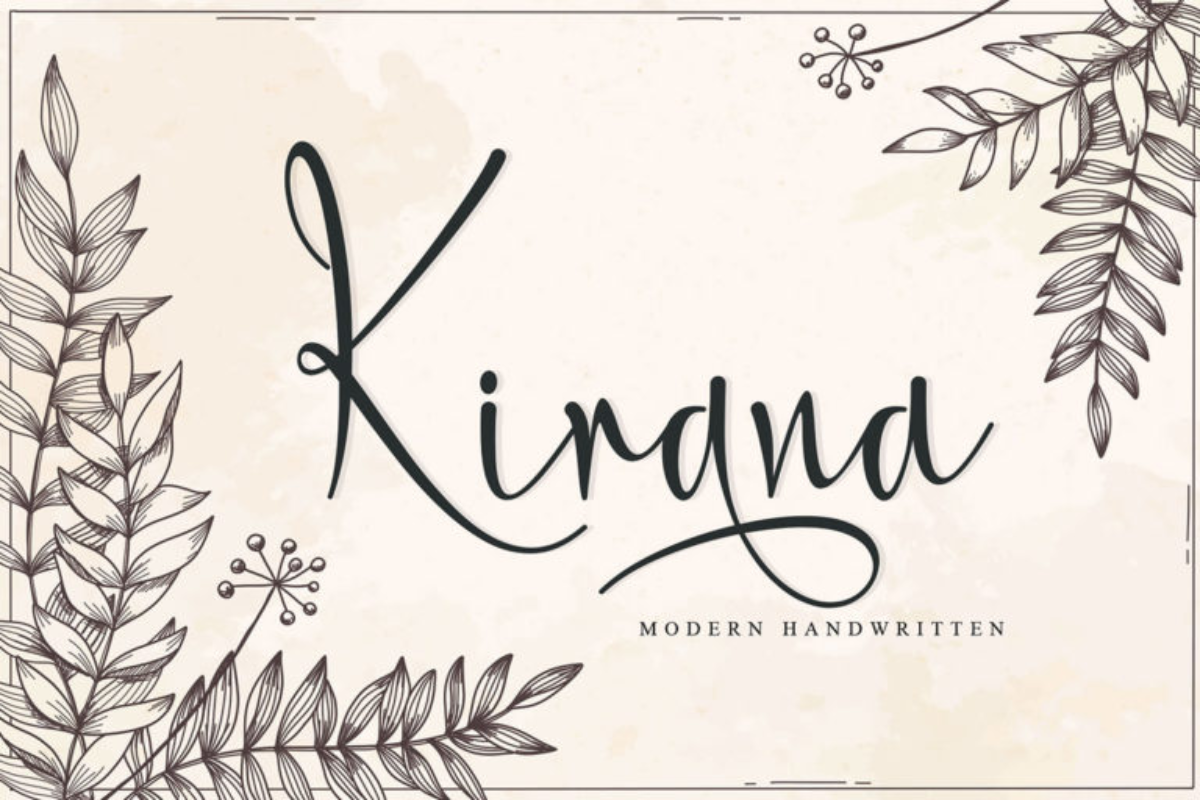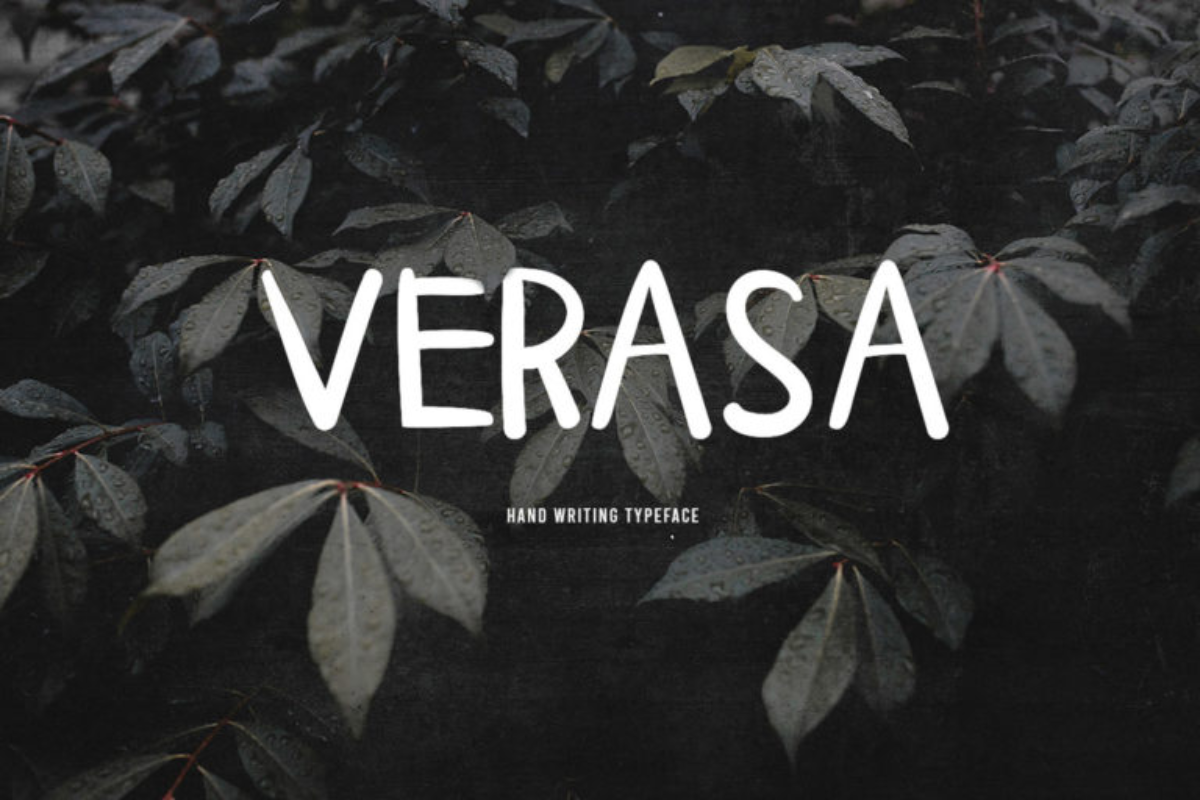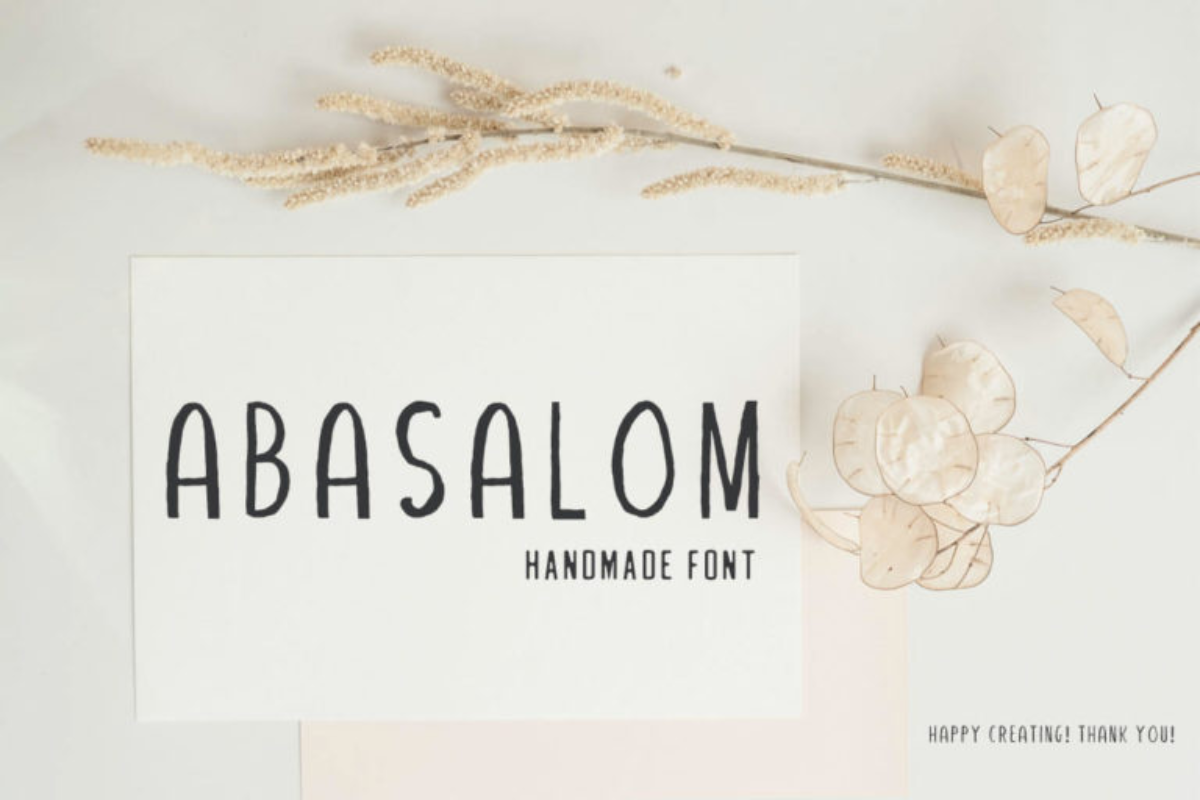 Soulmarker is a free handwriting font that offers a casual and laid-back style, making it a great choice for informal projects. What sets it apart is its compatibility with various platforms, including Microsoft Word. If you're looking for Word handwriting fonts that are both stylish and budget-friendly, Soulmarker is an excellent option.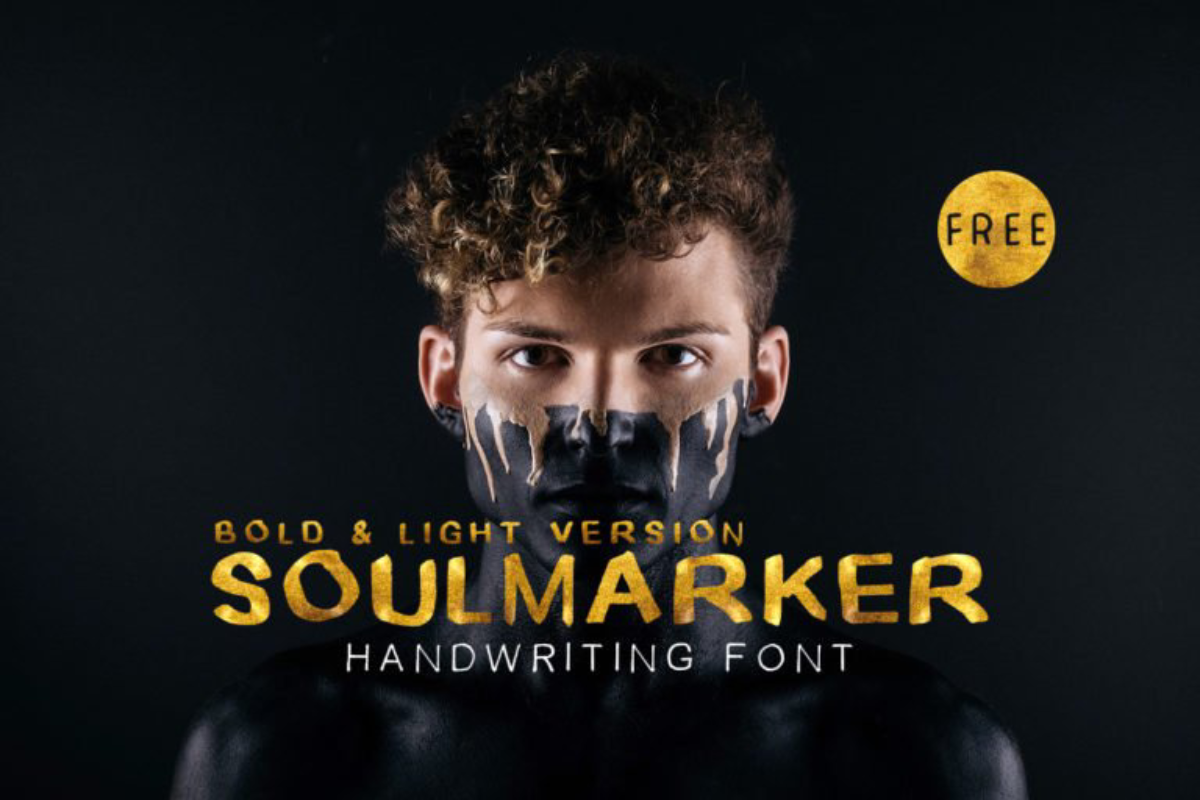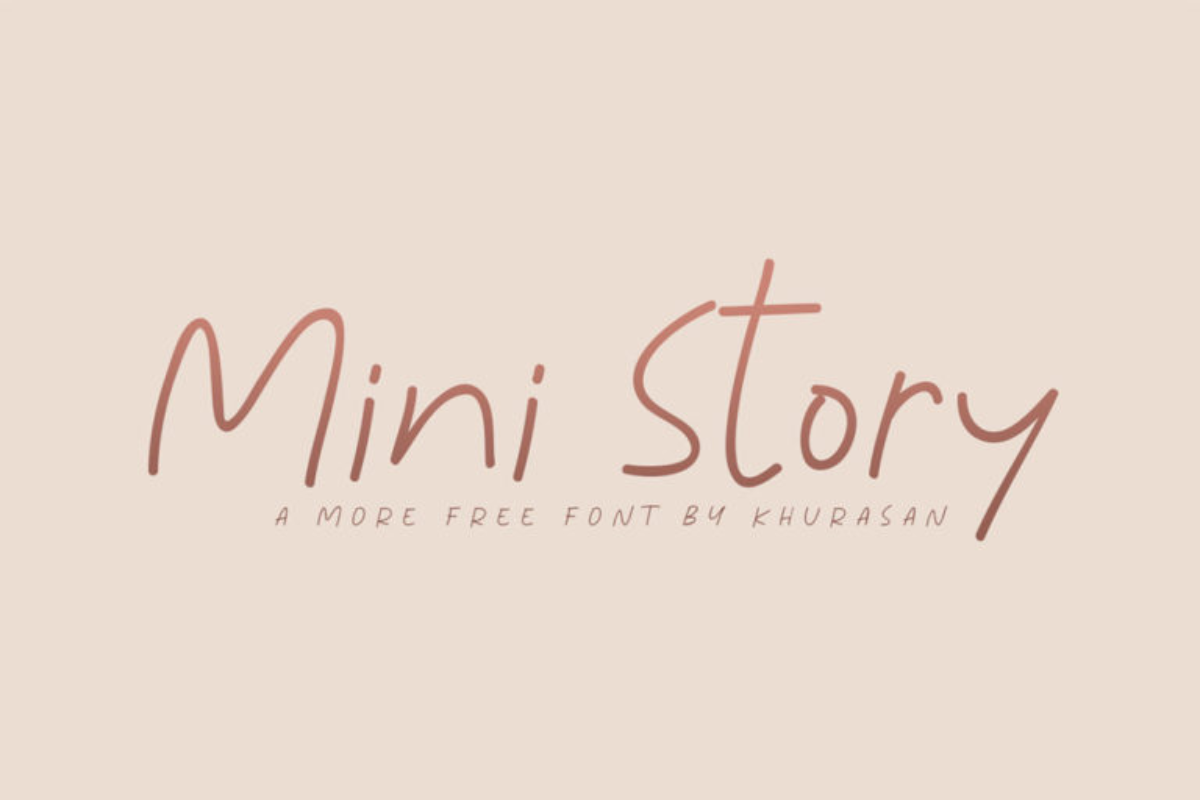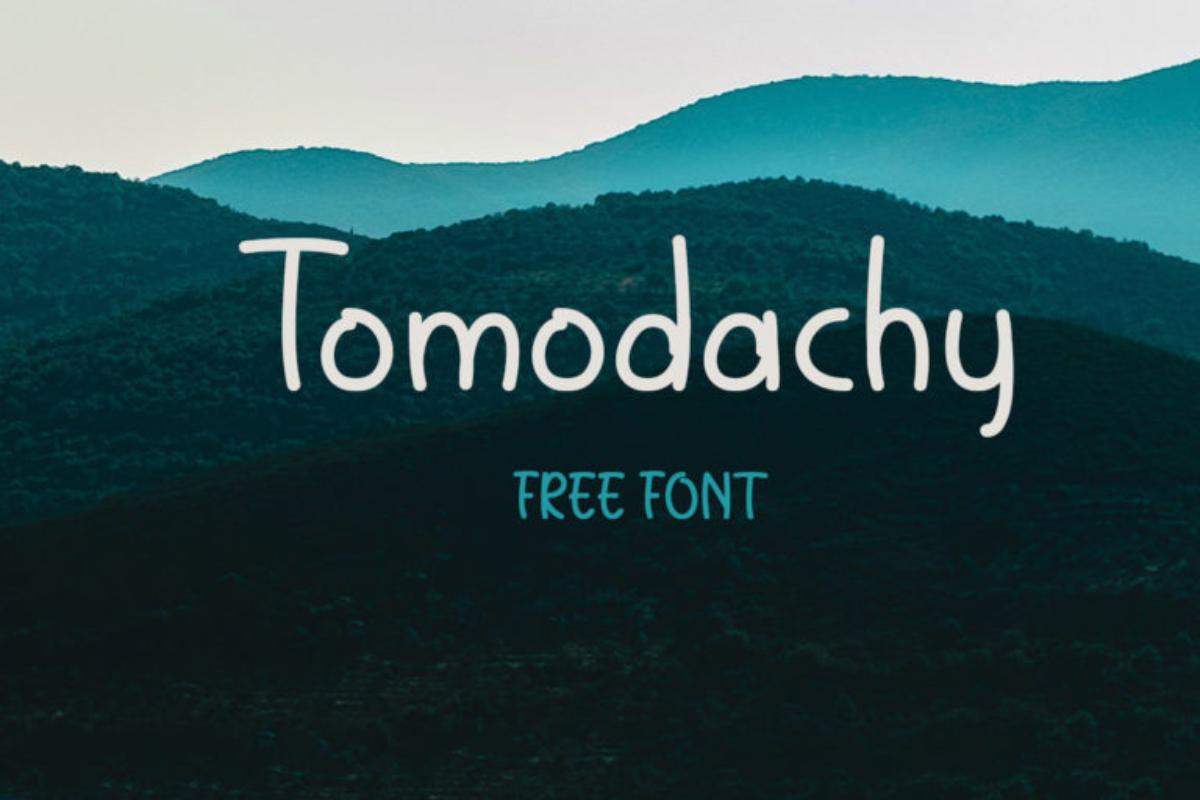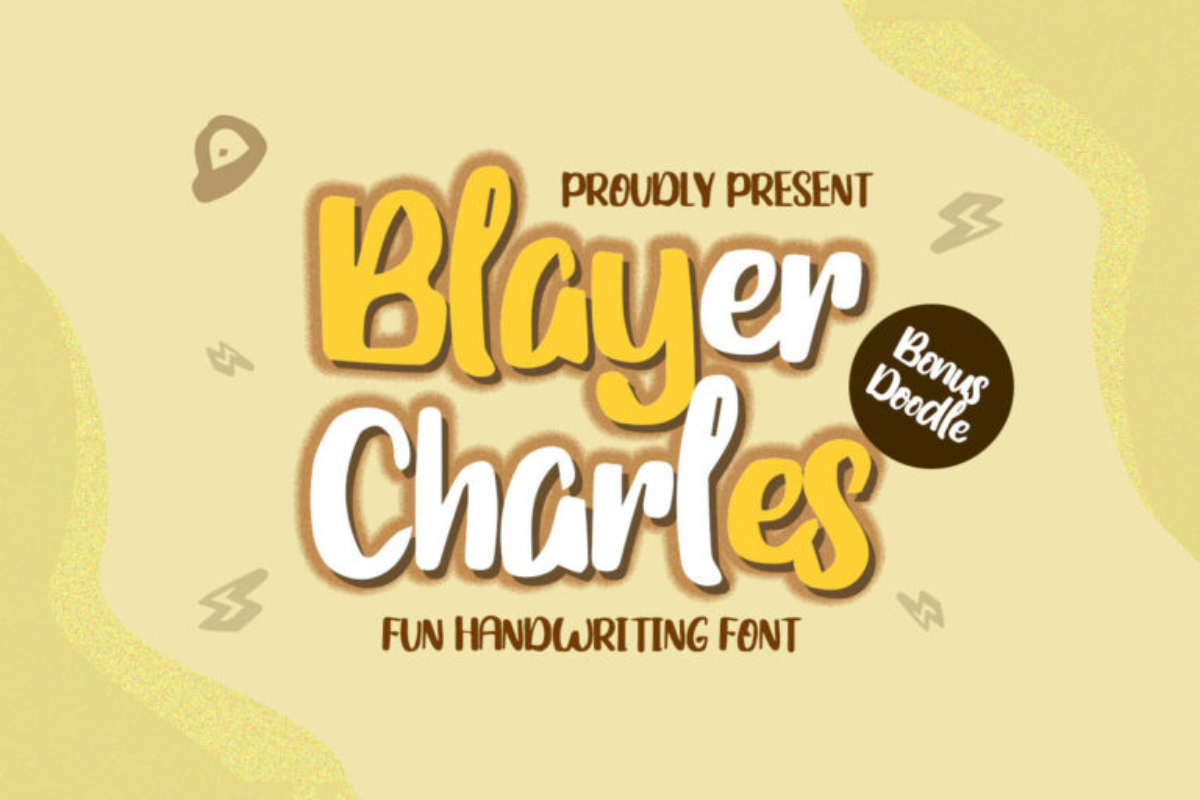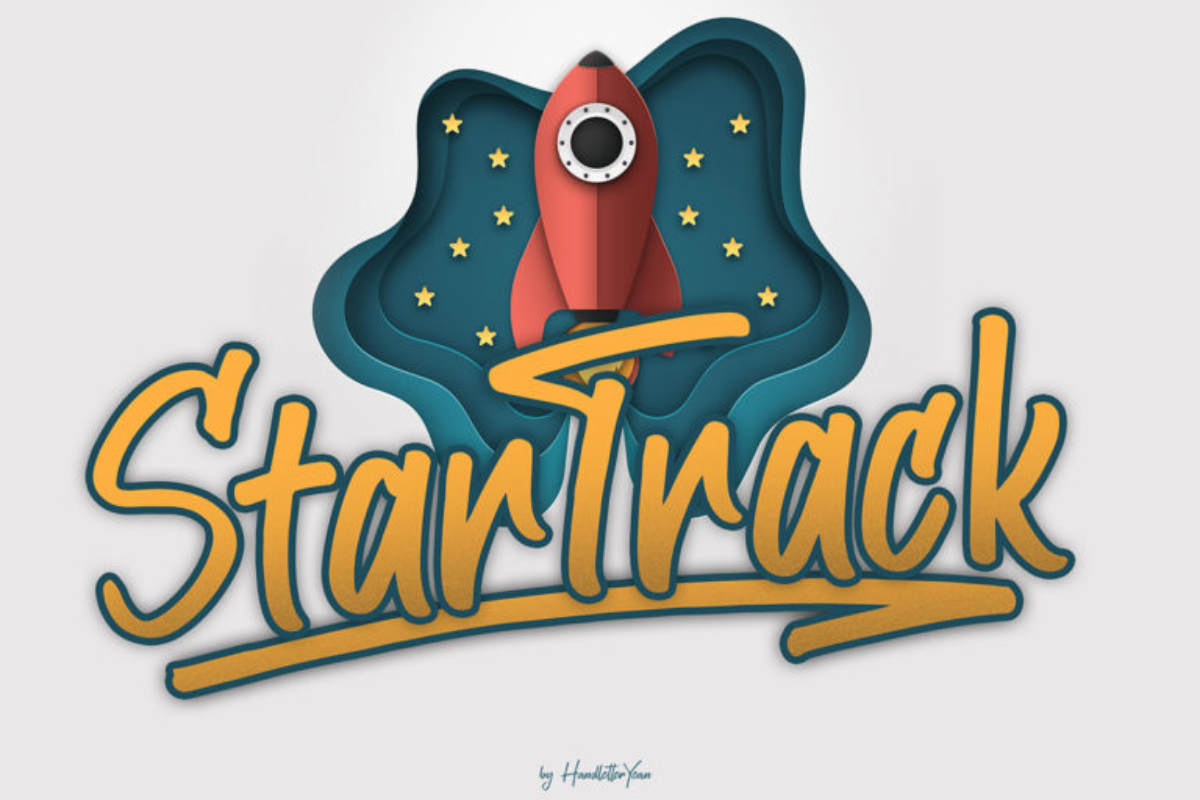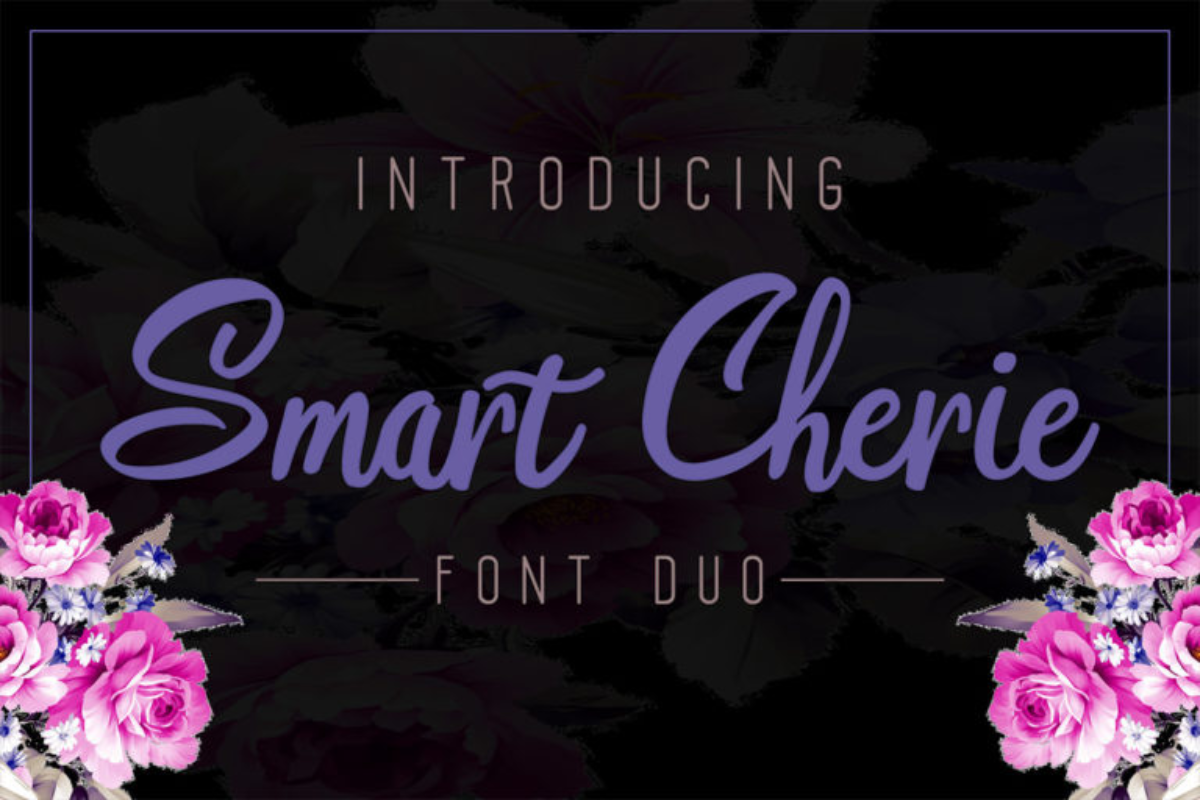 Easter Chalk is playful and free. It's perfect for holiday-themed projects.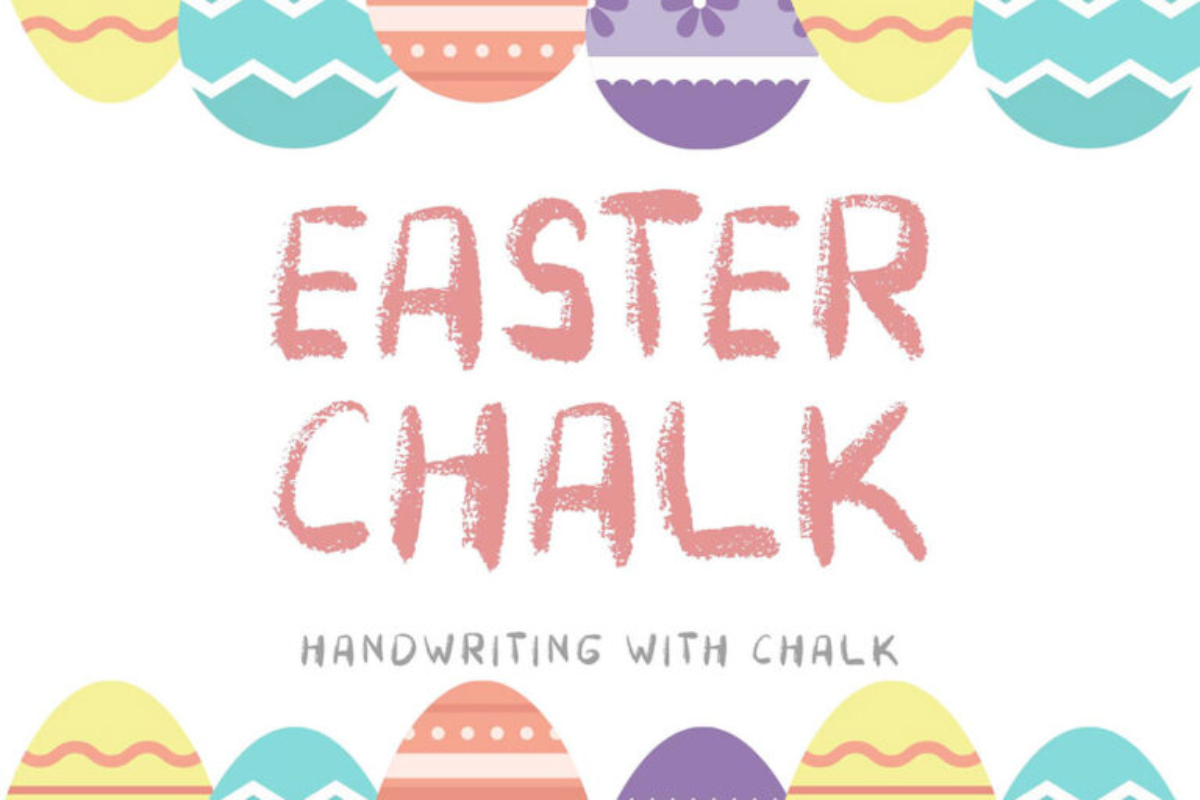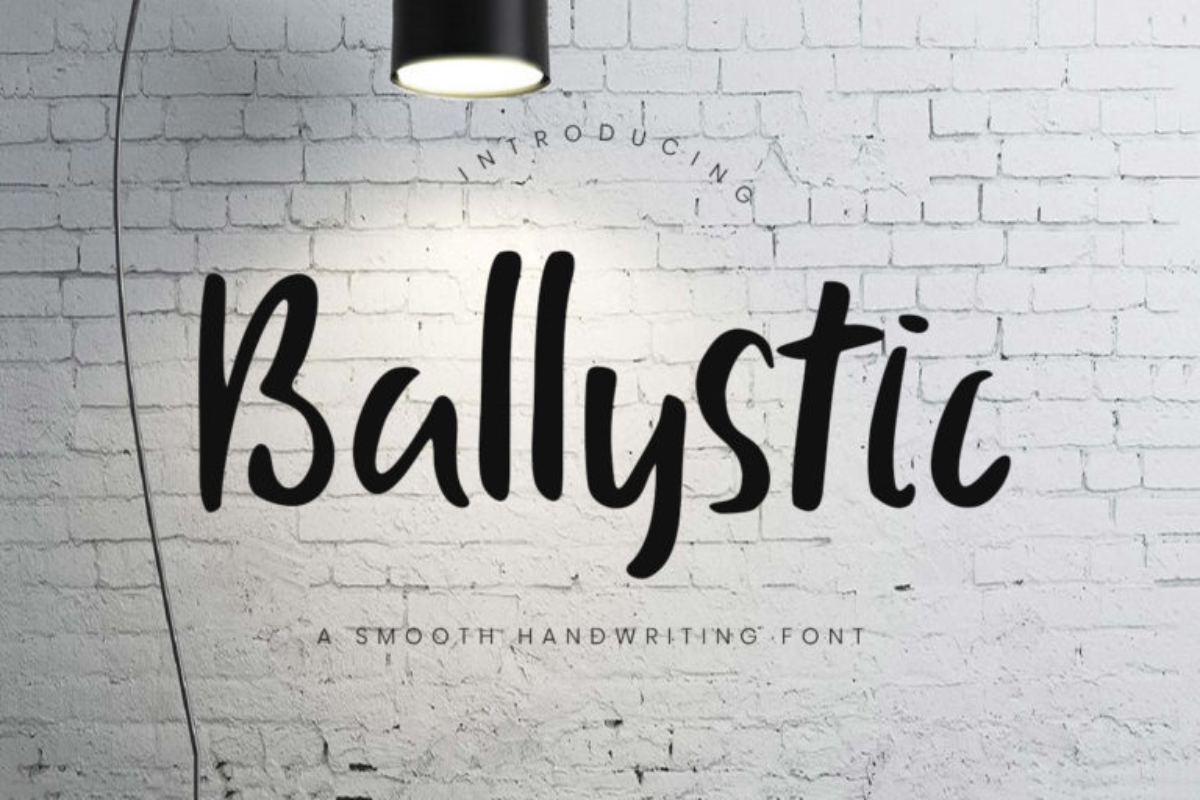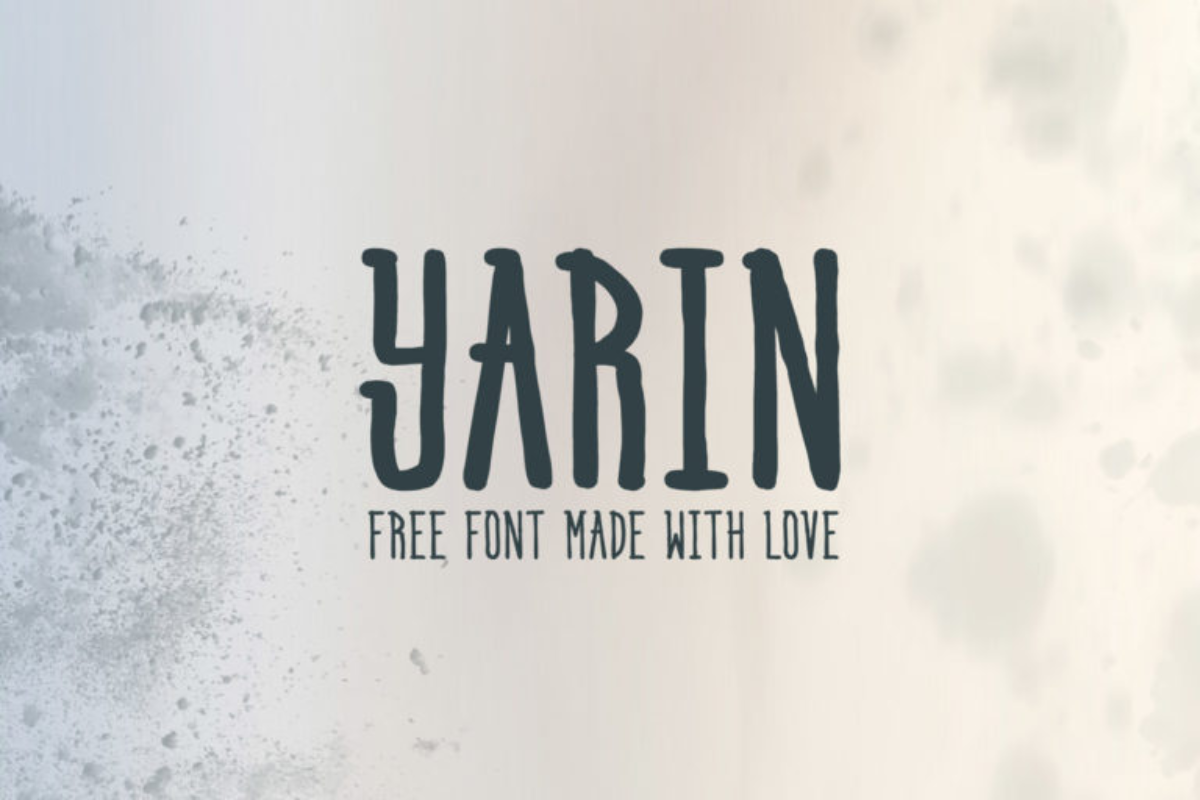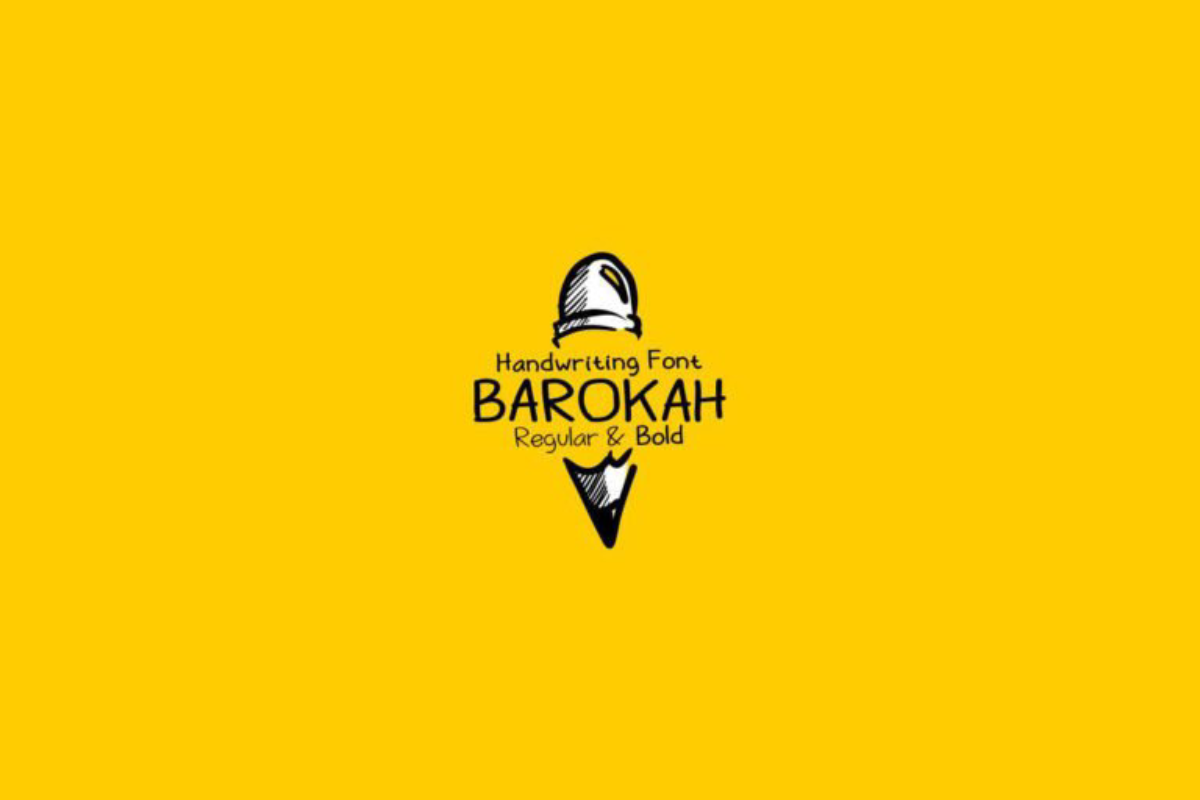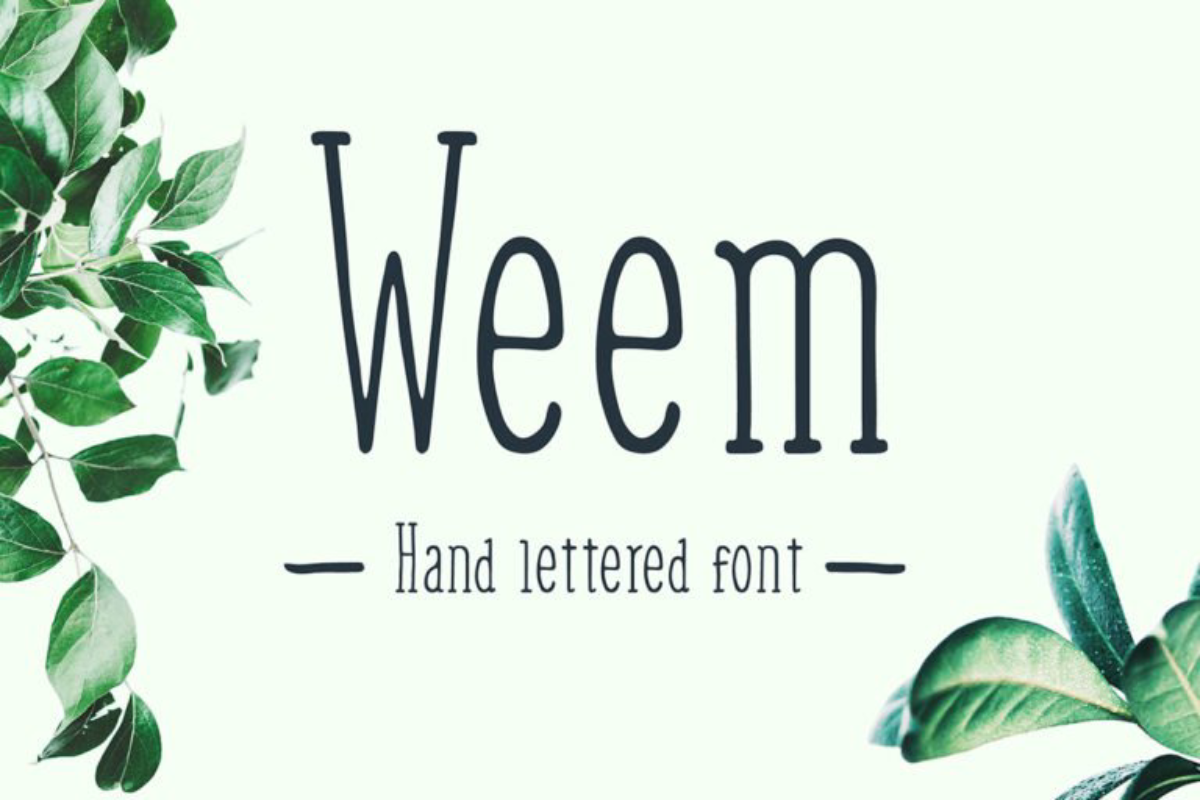 Unique Handwriting Style Fonts
In this section, we dive into fonts that break the mold. These unique handwriting fonts offer something a little different, whether it's an unusual twist on letter shapes, unexpected curves, or a distinct mood they bring to your text. Perfect for when you want your project to stand out from the crowd.
Blewah is a casual handwriting font that's great for everyday use. It's perfect for personal blogs, scrapbooking, and even casual business branding.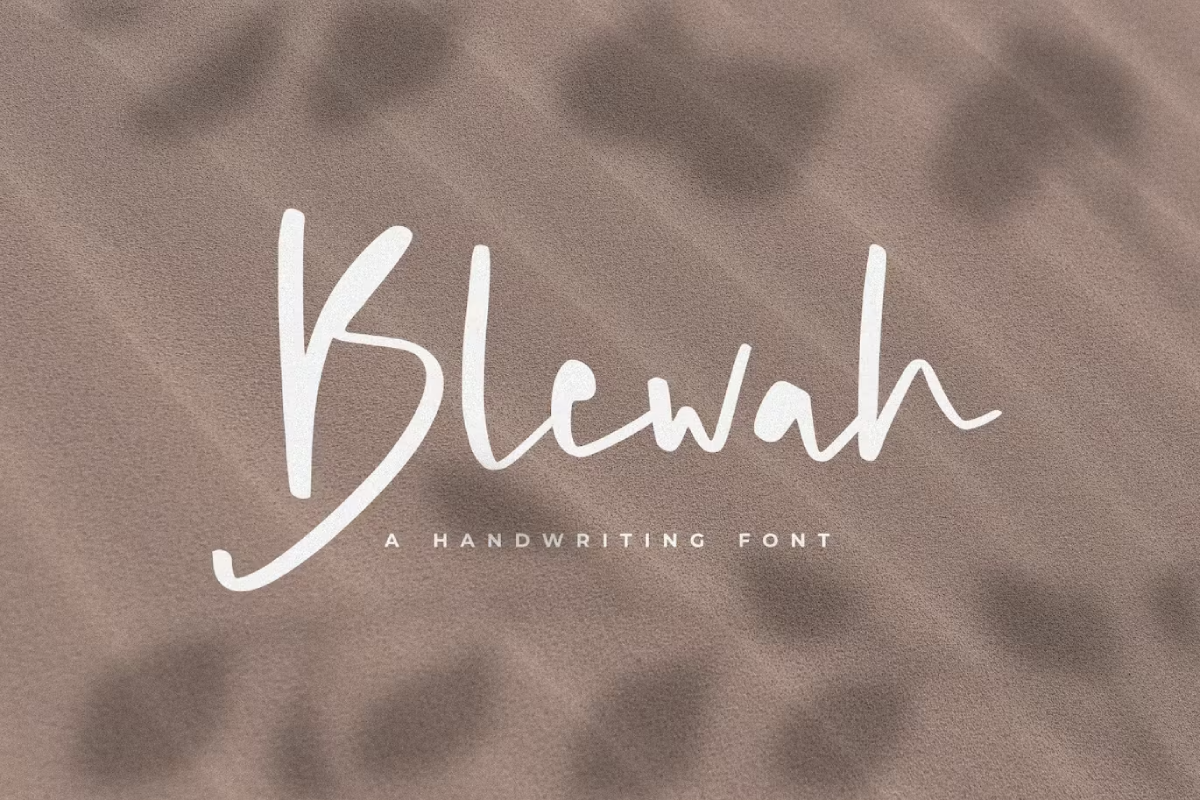 Sultony brings the look of marker writing to your projects. It's bold and stands out, making it great for headlines and signs.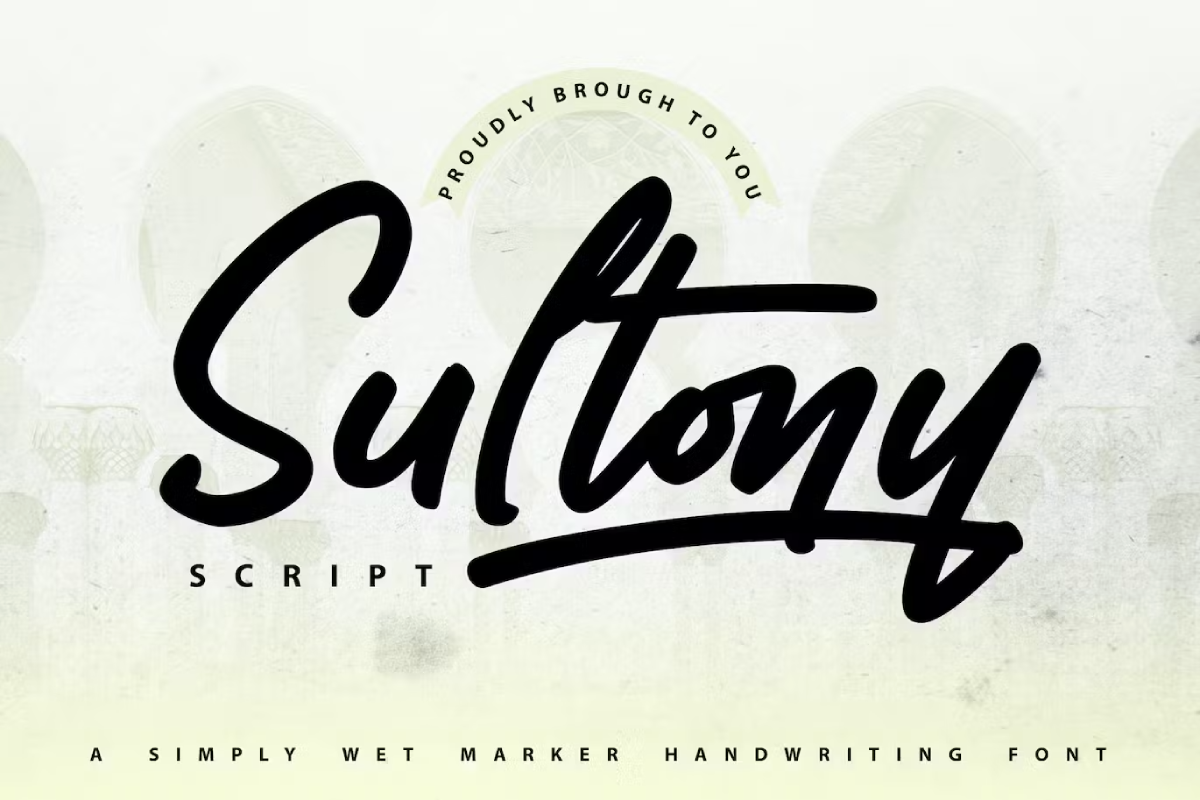 Hidalgo has a friendly and welcoming style. It's a good fit for community events, family gatherings, or any setting where you want a warm feel.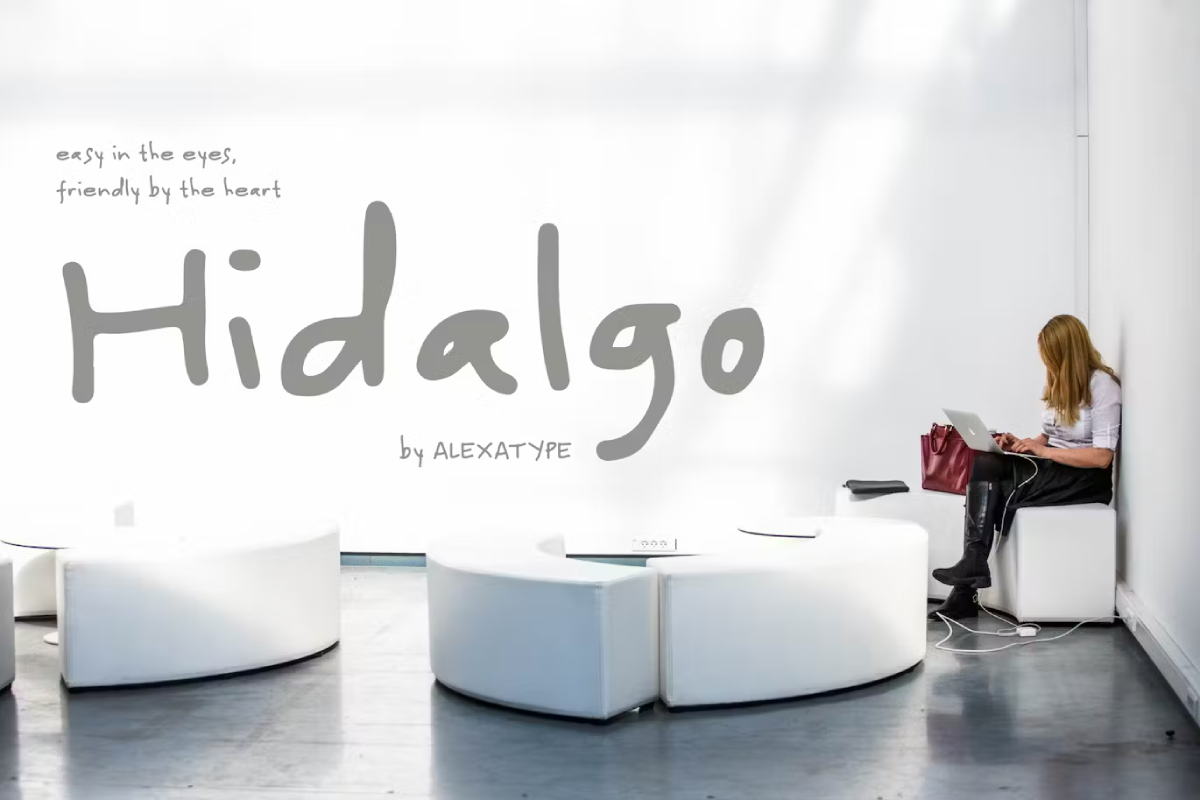 Summer captures the relaxed vibe of the season. It's ideal for vacation photos, summer sale ads, or anything that needs a laid-back touch.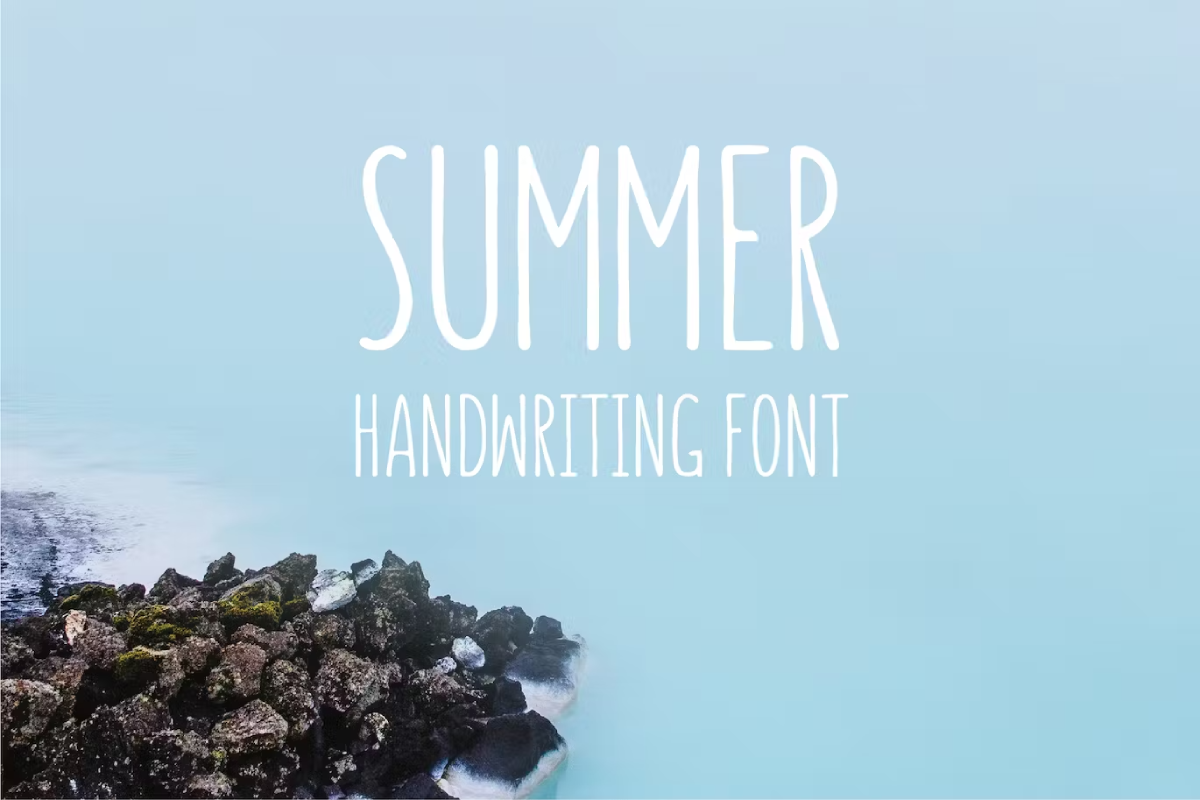 Workbench is designed for editorial use. It's clean and readable, making it suitable for magazines, newspapers, and blogs.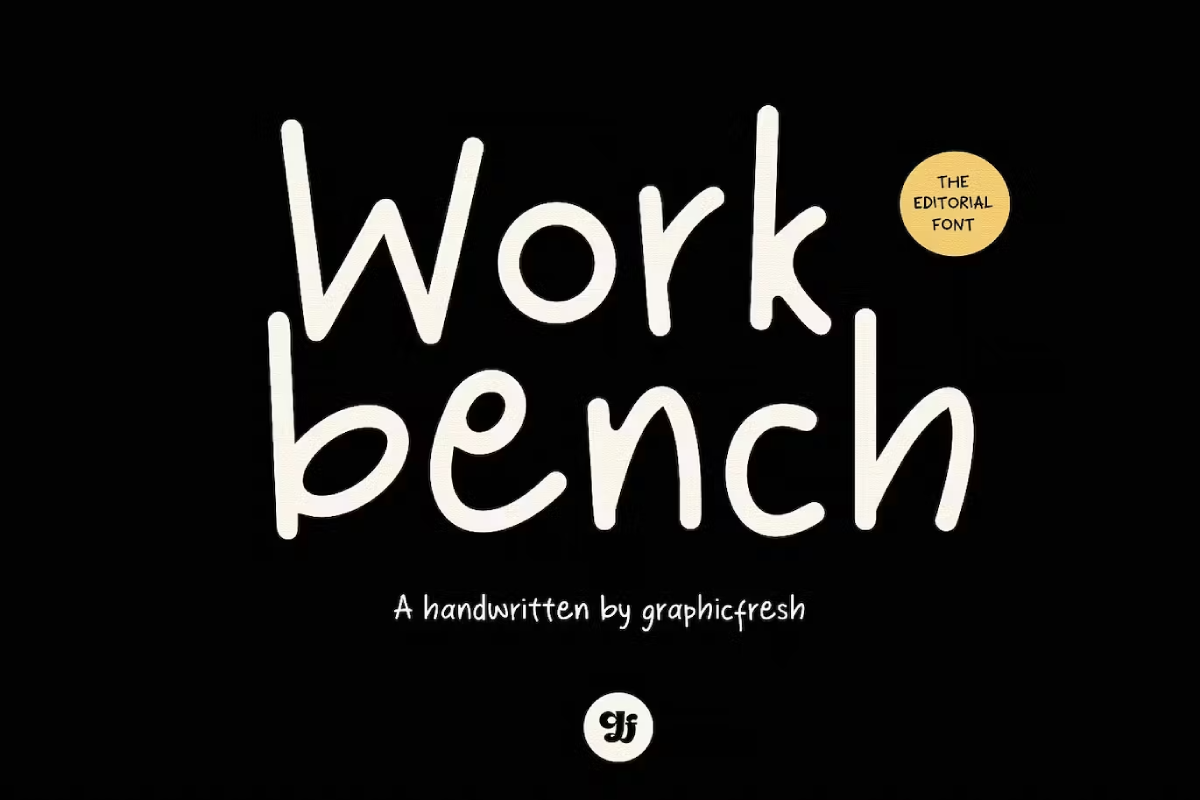 Nightjump has a playful and energetic style. It's great for children's events, fun advertisements, or any project that needs a youthful touch.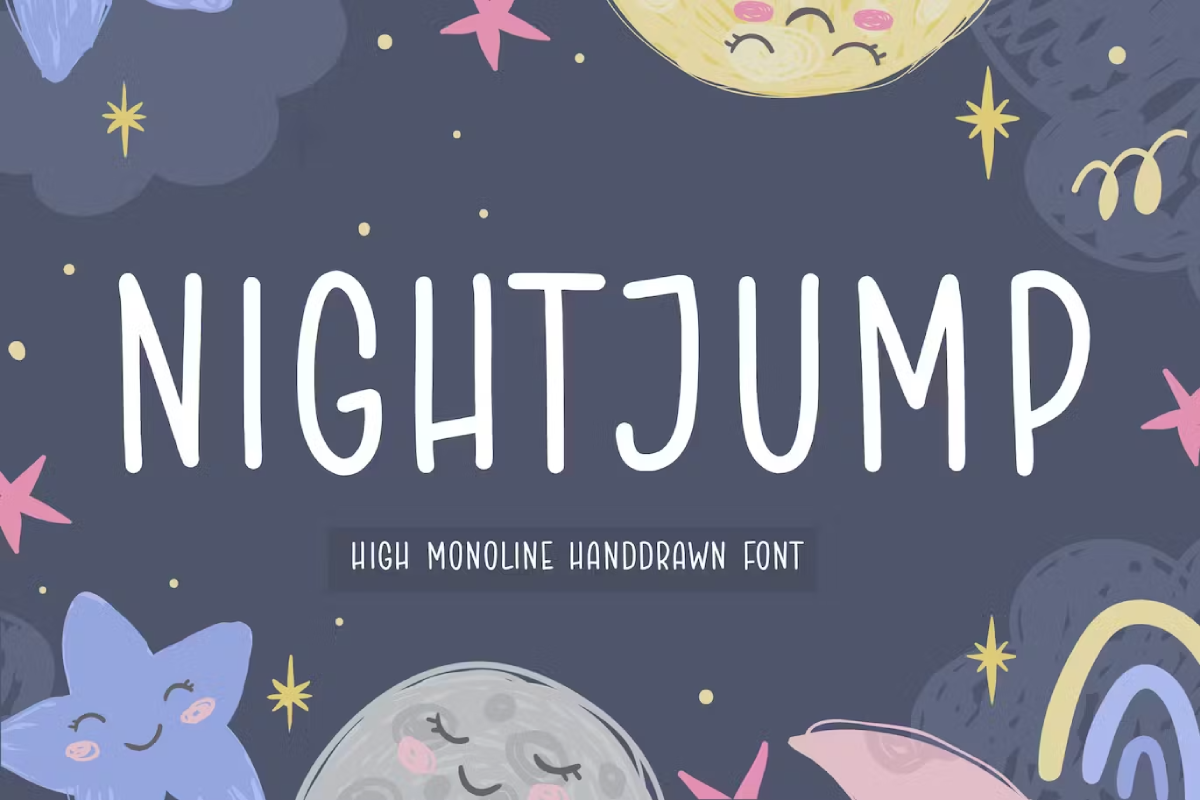 Solitude brings a sense of calm and simplicity. It's good for meditation blogs, wellness brands, or any project that aims for a peaceful feel.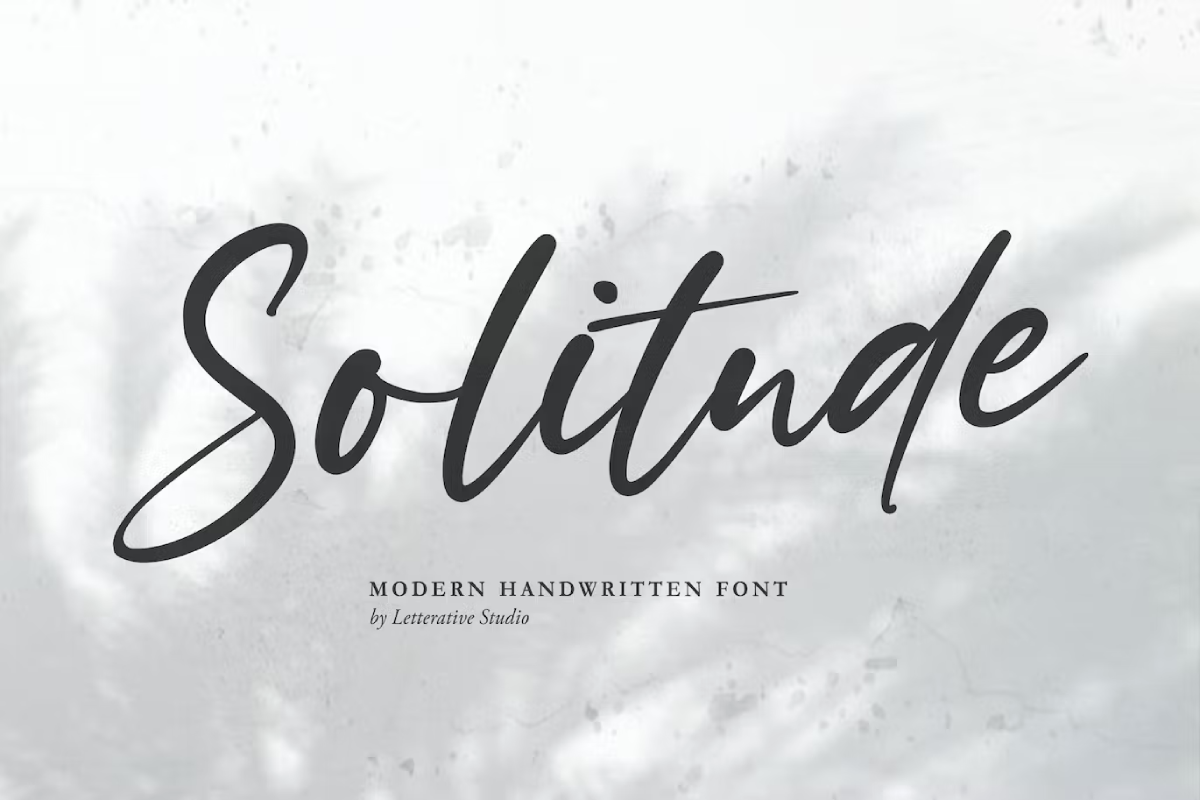 Smiley Kitten is cute and cheerful, perfect for children's books, party invitations, or anything that needs a touch of whimsy.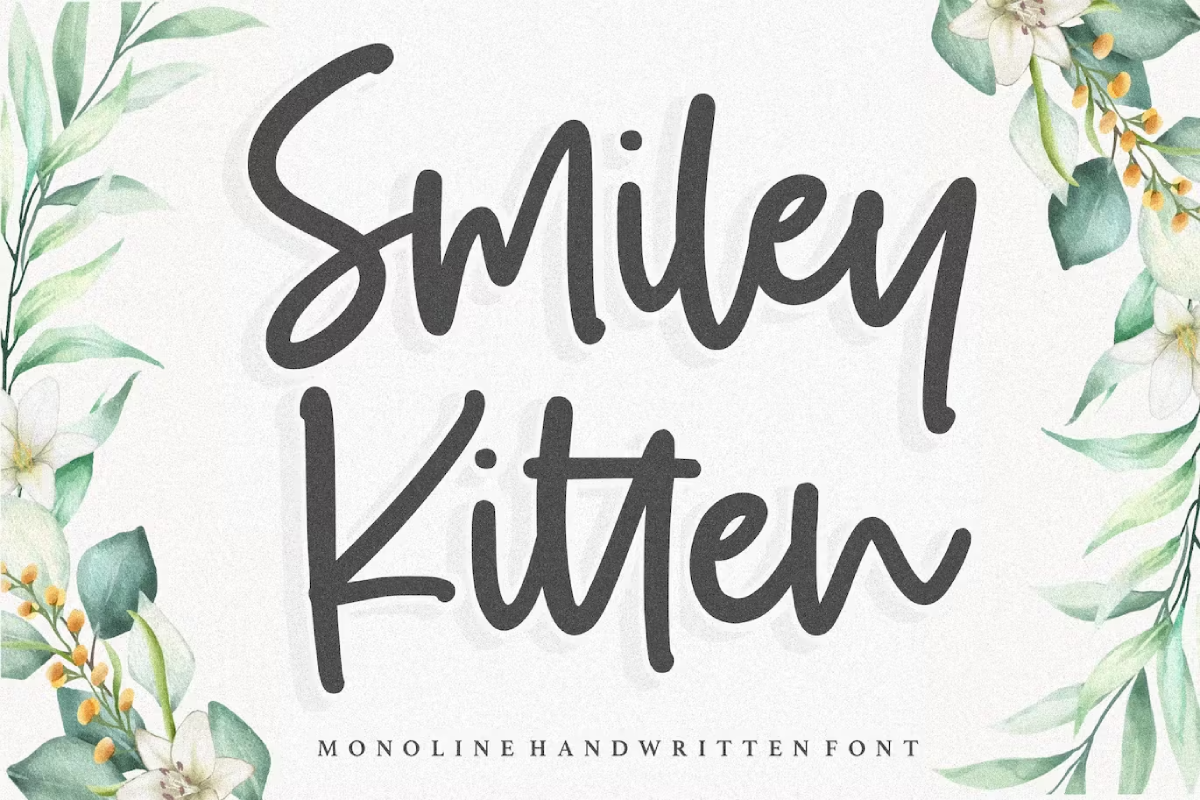 Satire Brush has a rustic, hand-painted look. It's great for artisanal brands, craft fairs, or any project that wants a handmade feel.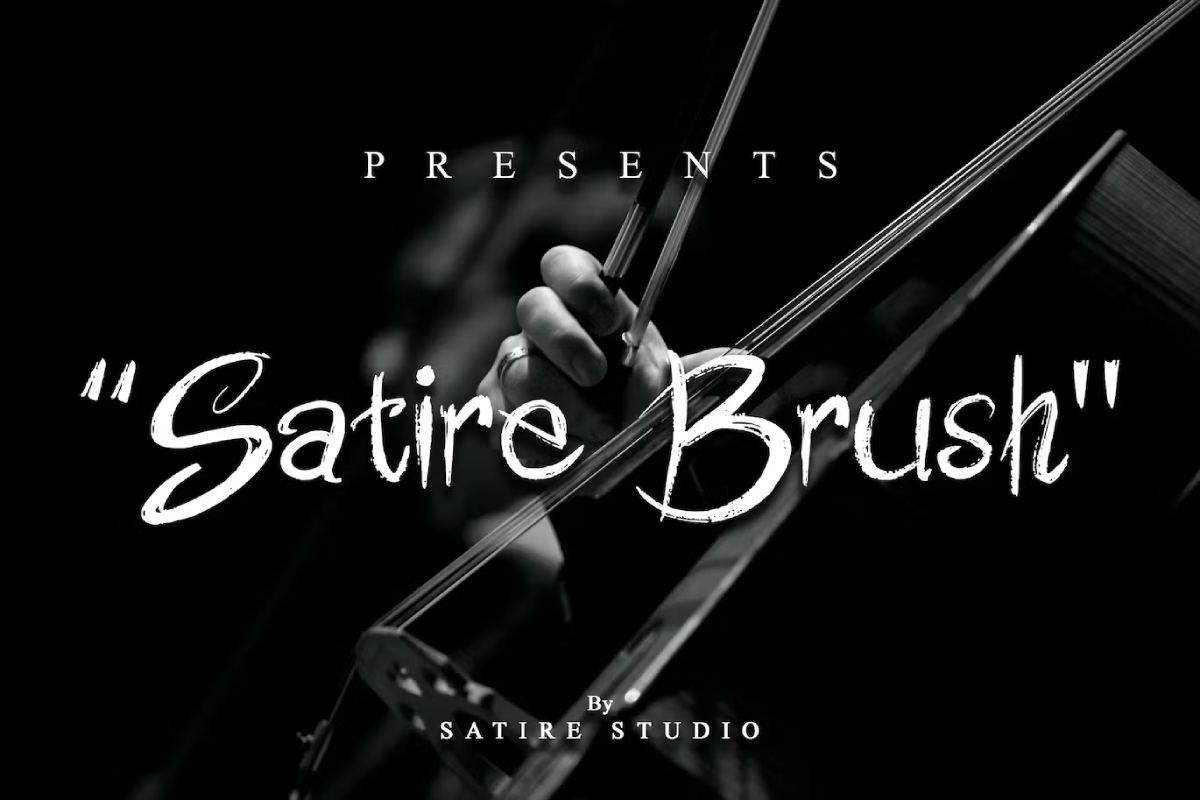 Brownis is sleek and stylish, making it a good choice for fashion brands, luxury items, or modern business branding.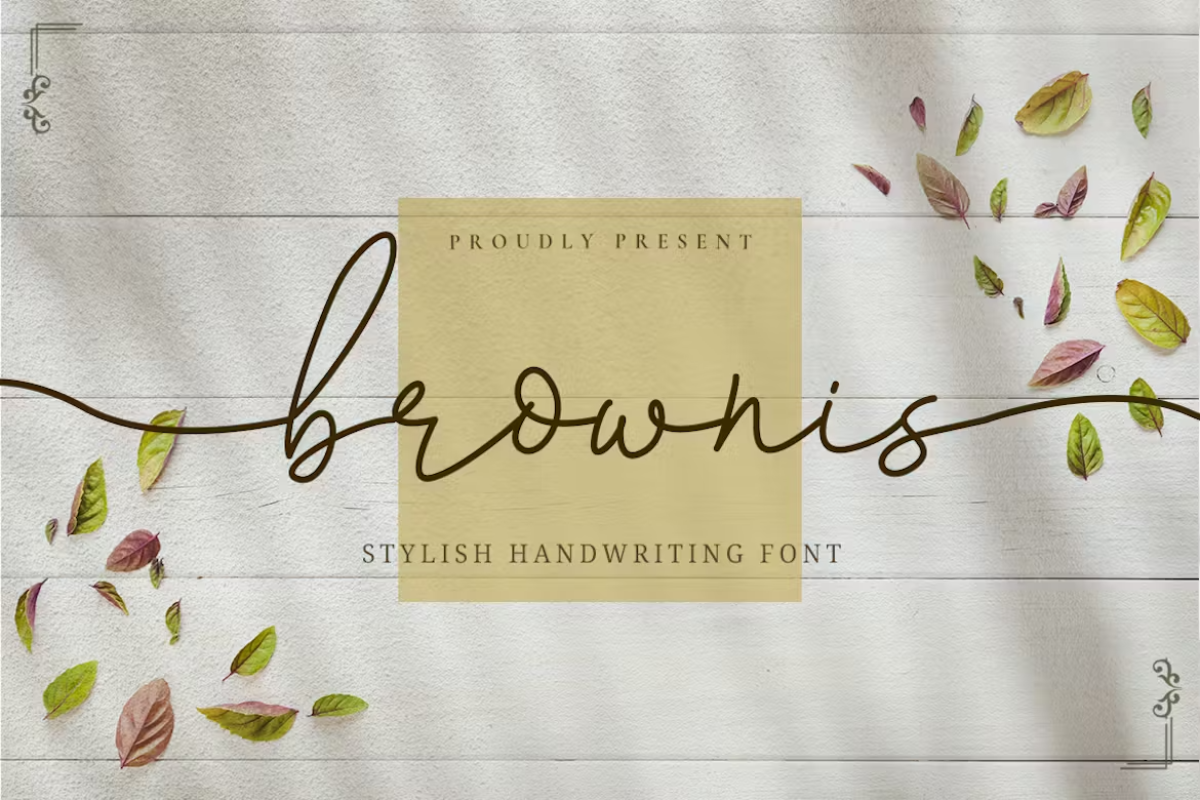 Steven Anderson is versatile and modern. It's suitable for a wide range of projects, from corporate to creative.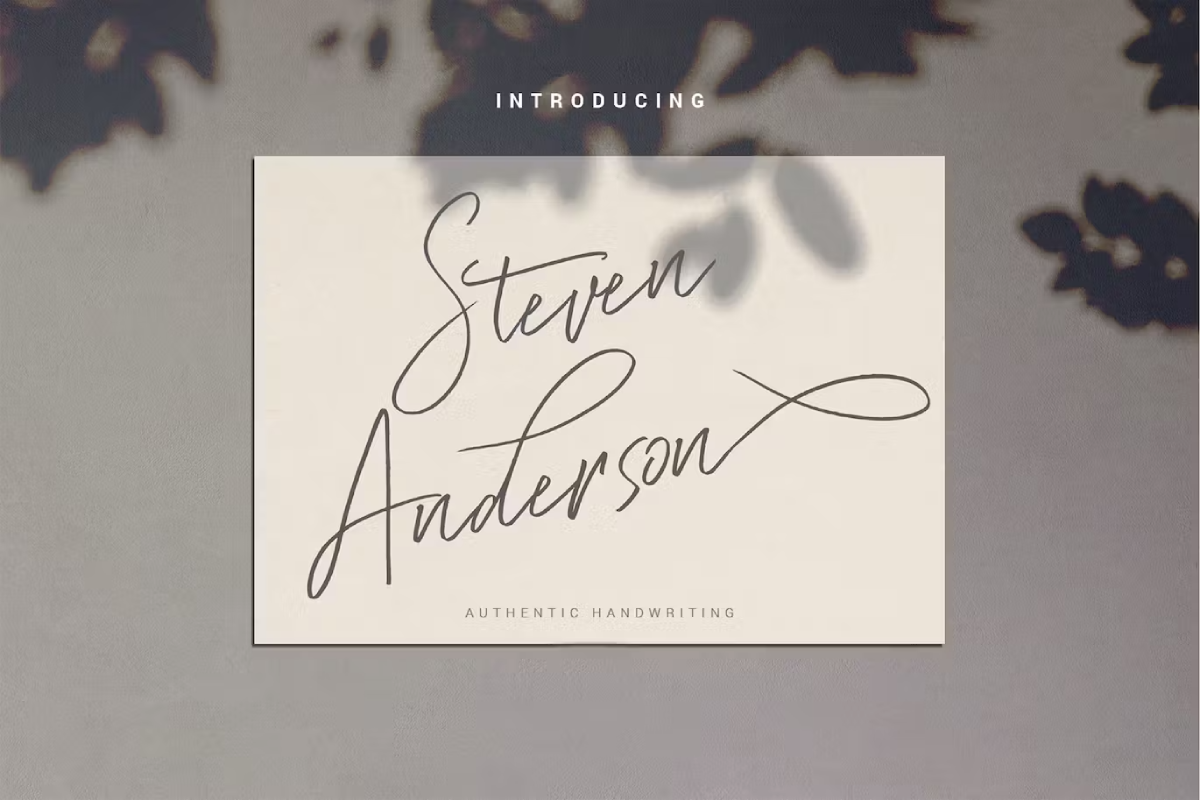 Fander has a classic handwriting style that's easy to read. It's good for formal invitations, thank-you notes, and other elegant settings.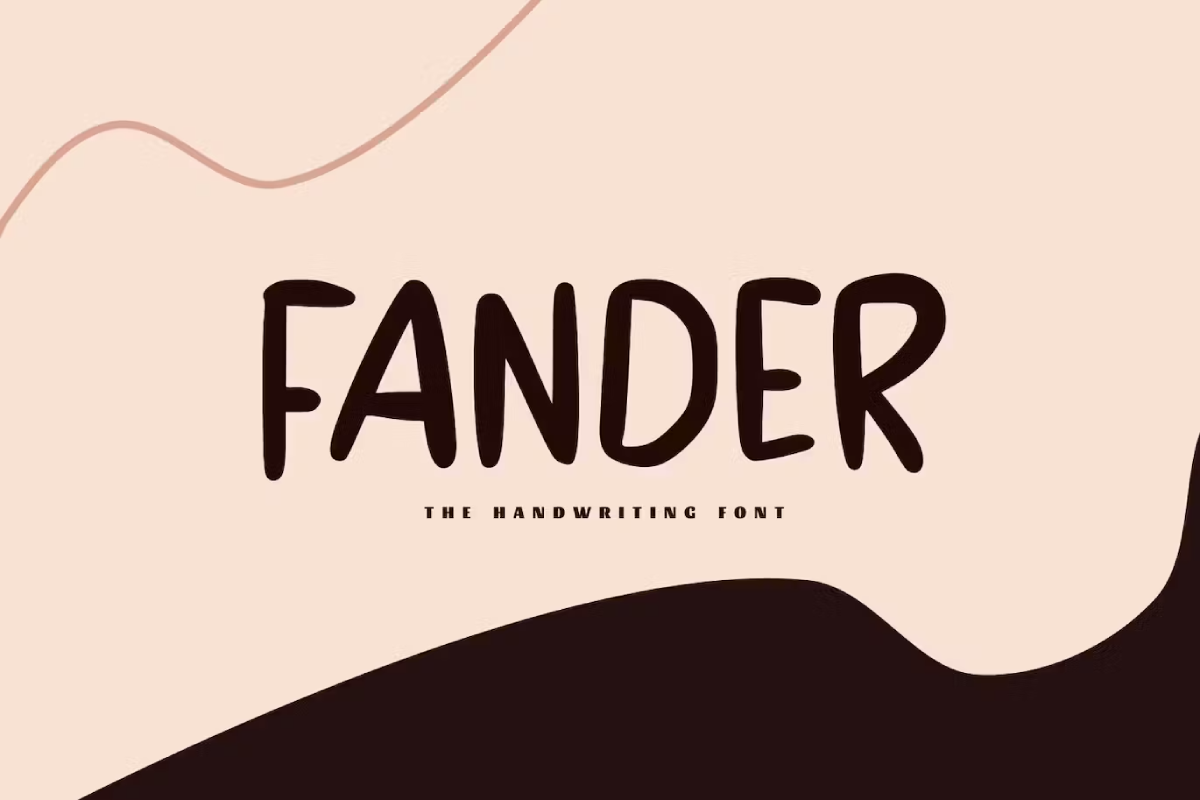 This is a modern signature-style font that you can use in many different ways. It's great for social media posts, branding your business, and even for special events like weddings.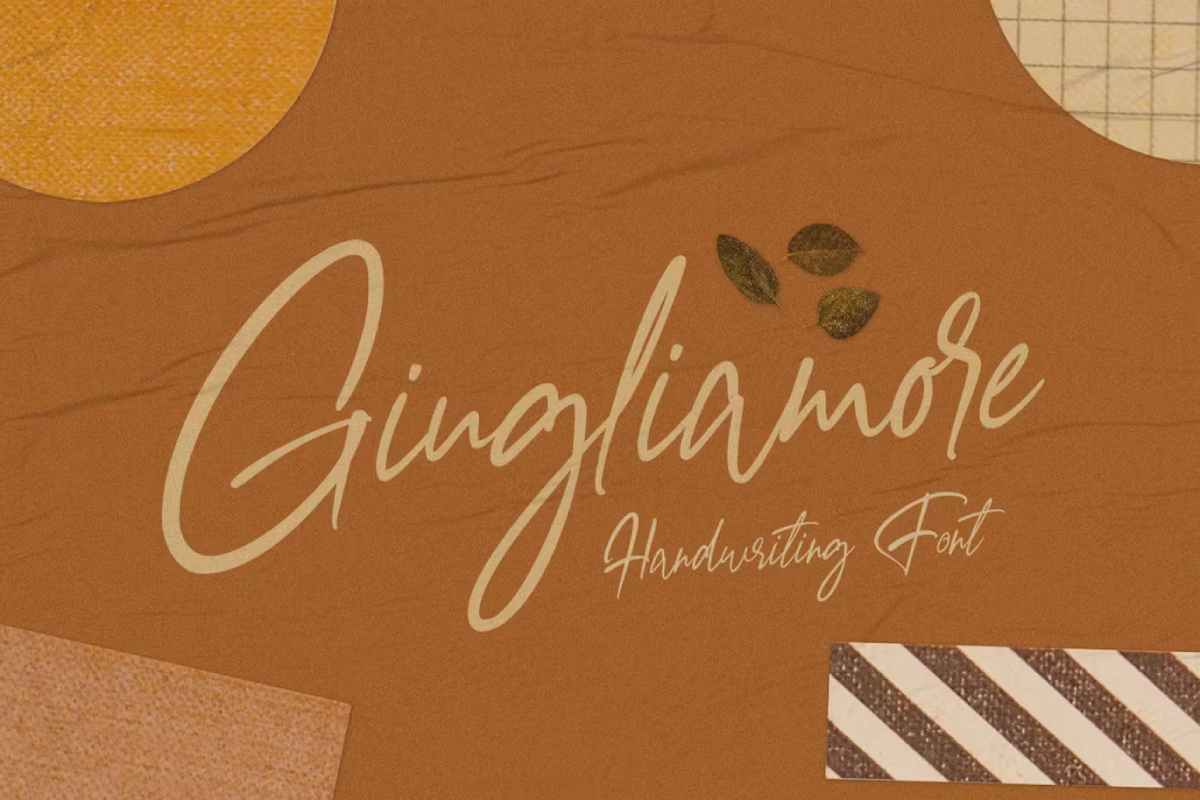 Quisas is a quirky handwriting font that brings a unique and playful vibe to any project. Its distinct style makes it a standout choice for creative endeavors, from artsy social media posts to unconventional marketing materials. If you're looking to break away from the norm and add a touch of whimsy to your work, Quisas is the font for you.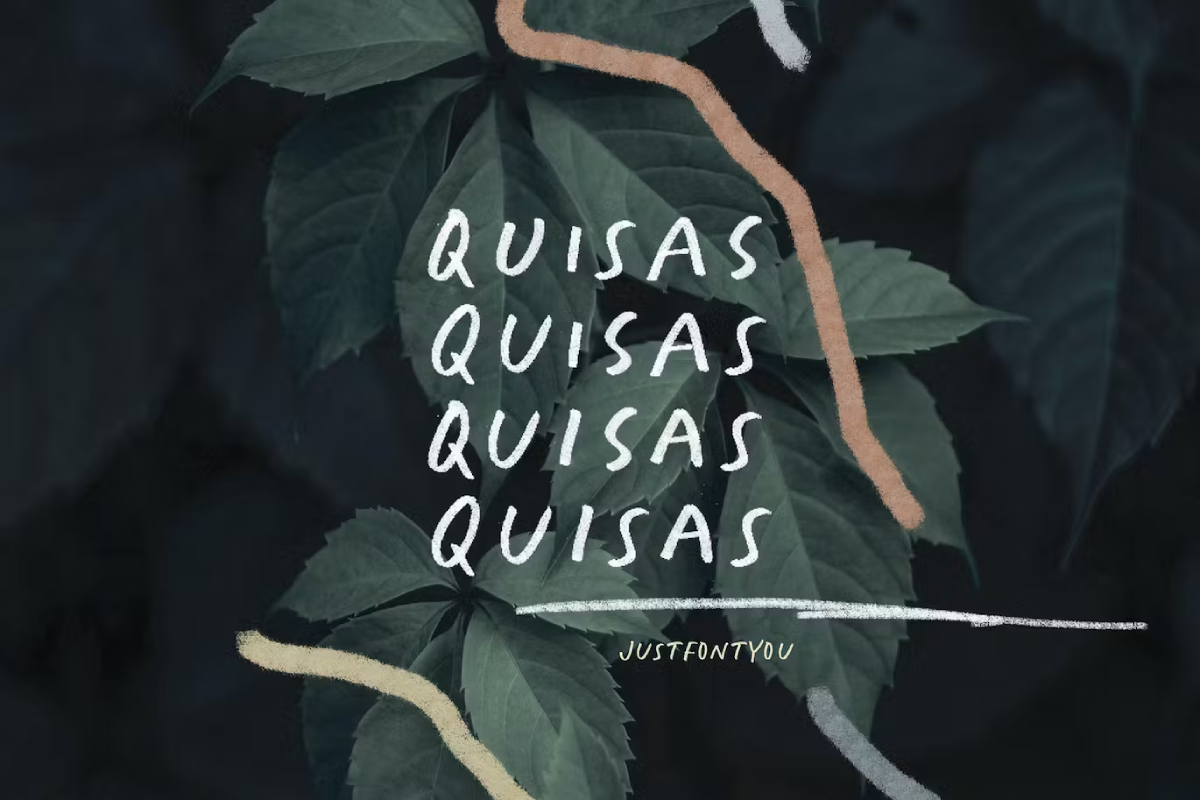 Creamy Sunset is an ideal choice for a range of projects, from product packaging and branding to social media and magazines. Its warm and inviting style also makes it a go-to font for wedding-related materials.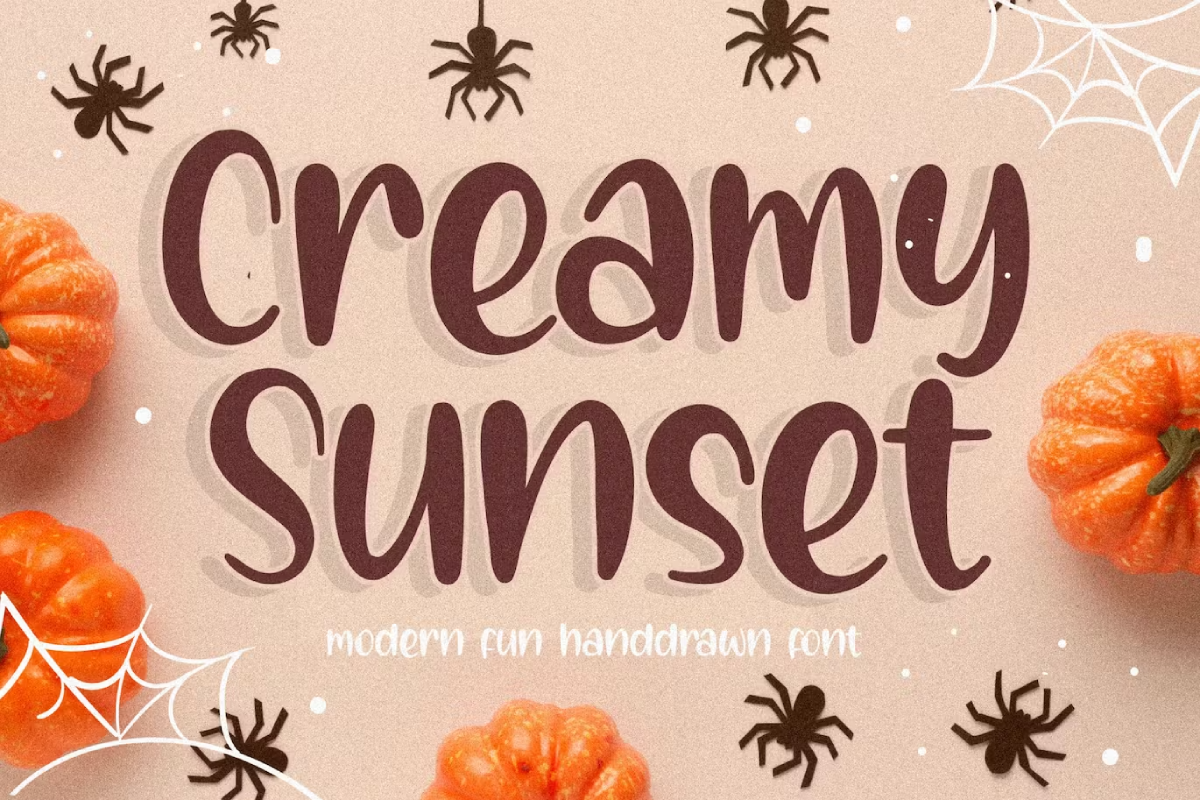 Frequently Asked Questions (FAQ)
Which font is best for good handwriting?
The best font for good handwriting really depends on the project you're working on. However, for a clean and readable style, you might consider fonts like "Airiest" or "Simplemind."
What word font styles are handwriting?
In Microsoft Word, you'll find handwriting fonts like "Comic Sans MS," "Bradley Hand," and "Segoe Script" among others. These fonts mimic the look of handwriting. You can also use our fonts and use them in microsoft.
What are handwritten fonts?
Handwritten fonts are typefaces designed to mimic the style and flow of handwriting. They can range from casual and playful, like "Tiny Rabbit," to more formal and elegant, like "DUDLEY."
Conclusion
We've covered a lot of ground, showcasing a variety of handwriting fonts for different needs and budgets. Whether you're a designer, a blogger, or just someone looking to spruce up a project, there's a font here for you.