Are you stuck in a design dilemma, feeling like every project looks the same? Say goodbye to those boring, overused fonts because 2024 is here to shake things up. We've taken to the internet to bring you a list of 15+ free signature fonts that are ready to redefine your approach towards typography. With these unique and stylish options, your designs will definitely go from "meh" to "wow" in no time.
UNLIMITED DOWNLOADS: 50 Million+ Fonts & Design Assets
All the Fonts you need and many other design elements, are available for a monthly subscription by subscribing to Envato Elements. The subscription costs $16.50 per month and gives you unlimited access to a massive and growing library of over 50 million items that can be downloaded as often as you need (stock photos too)!

Signature fonts add a personalized touch that can make all the difference. Imagine creating a business card that not only features your name, but also reflects your personality. Or what about an invitation that is not only informative, but also captivating? From the list of fonts we've compiled, you'll be able to do just that. These are not just letters; They're a way to convey character, mood, and even a story while keeping things professional.
So, don't settle for the same old fonts that everyone else is using. Take advantage of these free, stylish signature typeface to add a dose of originality to your projects. Whether it's for personal use like a new logo for your blog, or something more professional like branding material for a startup, these fonts offer something for everyone. Go ahead, unleash your creativity and make your next design project truly unforgettable.
Key Characteristics of Signature Fonts
Handwritten Feel: Signature fonts often mimic the look of actual handwriting, adding a personal touch to your designs.
Elegance: These fonts typically feature smooth curves and stylish flourishes that bring a sense of sophistication.
Versatility: Good signature fonts can be used in a wide range of projects, from logos and business cards to social media posts and invitations.
Readability: Despite their stylized appearance, these fonts should still be easy to read to effectively convey your message.
Unique Strokes: These fonts often have unique strokes and shapes, making each letter distinct and eye-catching.
Free to Use: Many signature fonts are free to download and use, offering high-quality design options without the cost.
Updated Designs: New signature fonts are released regularly, giving designers fresh options to update their projects.
Compatibility: These fonts should be compatible with most design software, making it easy to integrate them into your workflow.
Variable Weights: Some signature type offer multiple weights or styles, allowing for greater flexibility in your designs.
Usage Policies: Always check the usage policies, as some are free for personal use but may require a license for commercial projects.
Meet the Fonts That Will Transform Your Designs in 2024
Before we dive into our curated list of free signature fonts, let's talk about why they're so special. Signature typeface have a knack for turning ordinary designs into extraordinary creations. They're like the secret sauce you didn't know you needed. Not only do they look great, but they also convey personality and emotion, adding a layer of depth to your work. Now, let's get to know the fonts that will give your projects that extra sparkle this coming year.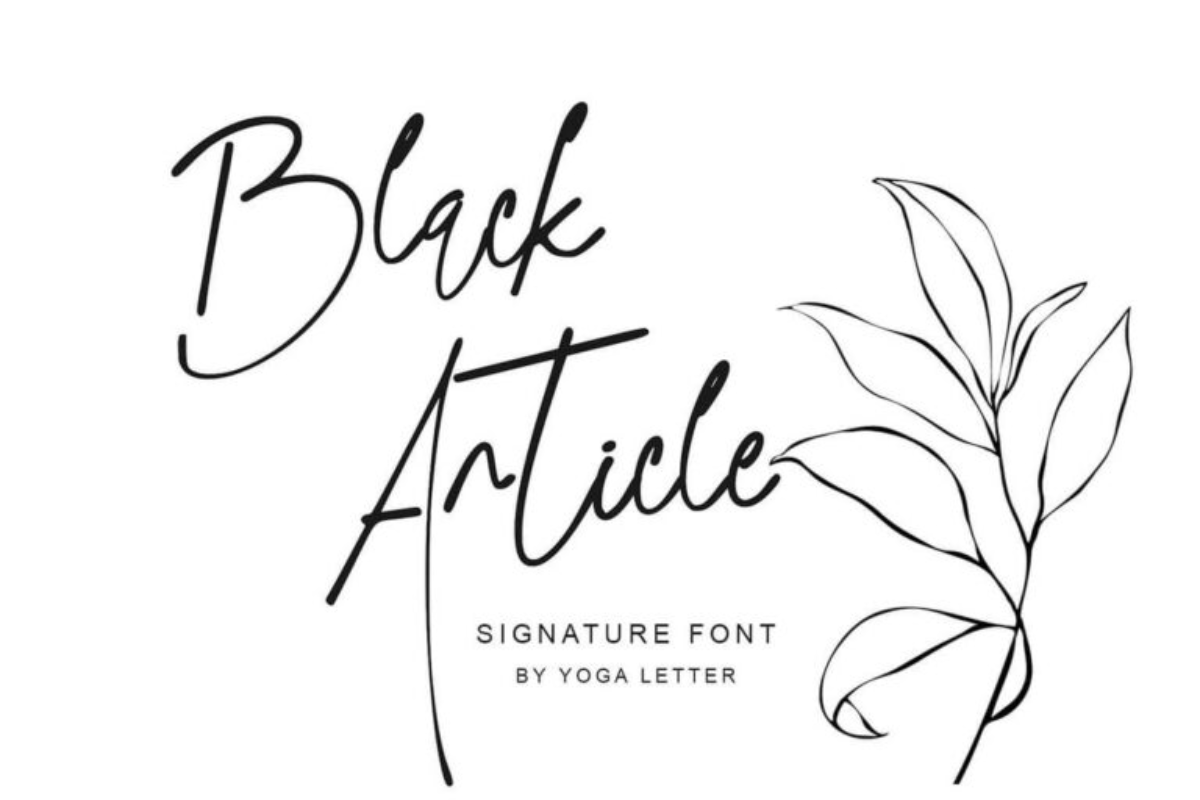 Black Article isn't just a font; it's a statement. This signature font oozes style and gives a luxurious feel to any design. Its elegant curves and clean lines make it ideal for high-end projects like luxury brand logos or wedding invitations. What makes Black Article truly special is its versatility. It can make anything look chic without overpowering the overall design. Best of all, it's free for use in 2024.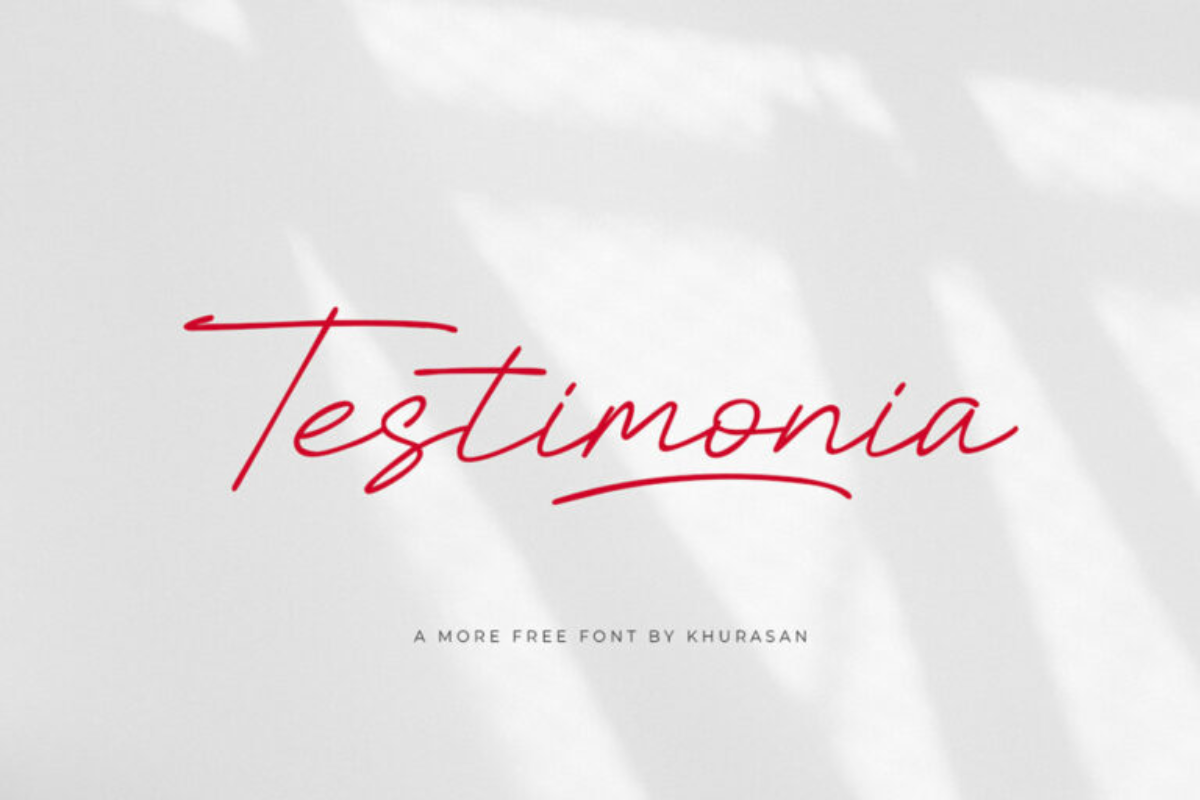 When you're after a font that's casual but also packs a punch, Testimonia is your go-to option. This font has a relaxed vibe that makes it perfect for informal projects. Its slight slant and delicate curves give it a friendly feel. Testimonia works especially well for social media graphics, or even for a trendy cafe's menu. The point is, it's pretty versatile and free for you to use.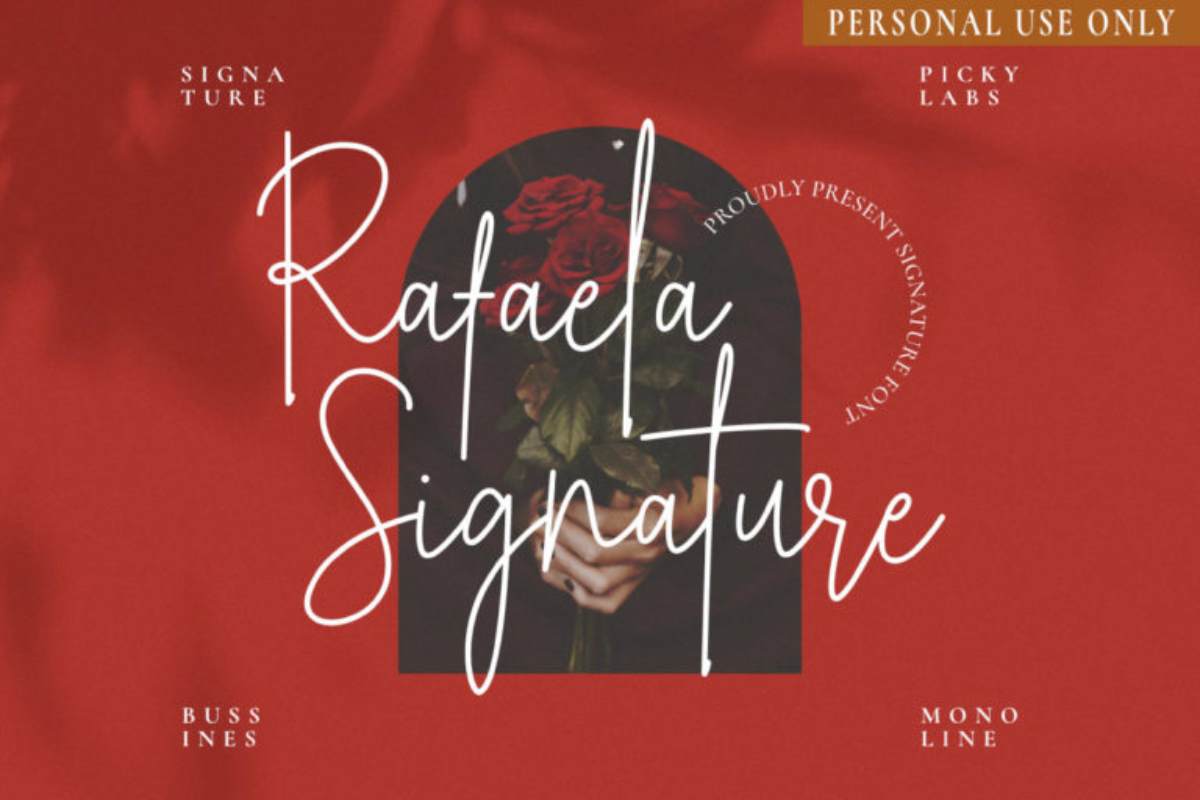 Rafaela is the kind of font that immediately grabs your attention. Its bold strokes and dramatic flair make it a standout choice for projects that aim to impress. Think of things like book covers, magazine headlines, or even promotional posters for a grand event. Rafaela adds an air of sophistication that's hard to ignore. It's also available for free, so you can experiment all you want.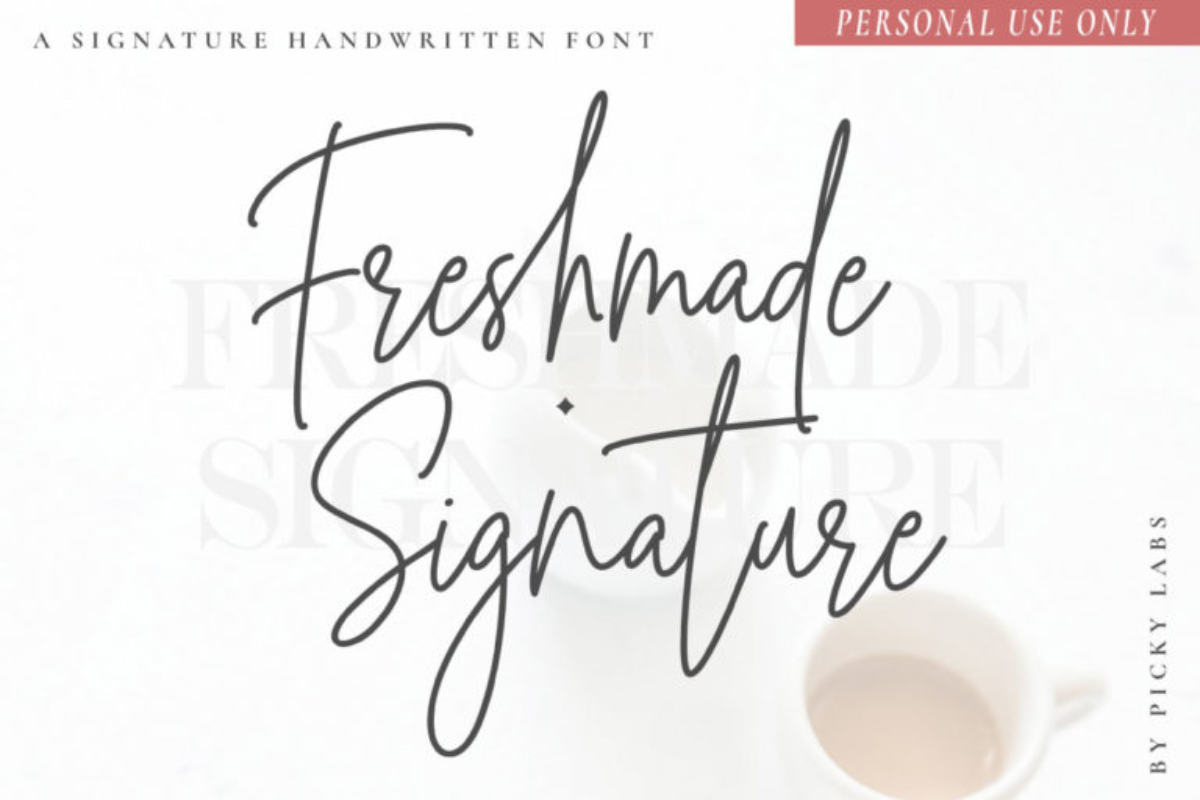 Freshmade brings a mix of casual elegance to your design projects. Its smooth lines and natural flow give it an almost handwritten feel, perfect for personal blogs, social media graphics, or small business branding. The best part? It's easy to read, so you won't sacrifice clarity for style. And guess what, it's free to download and use.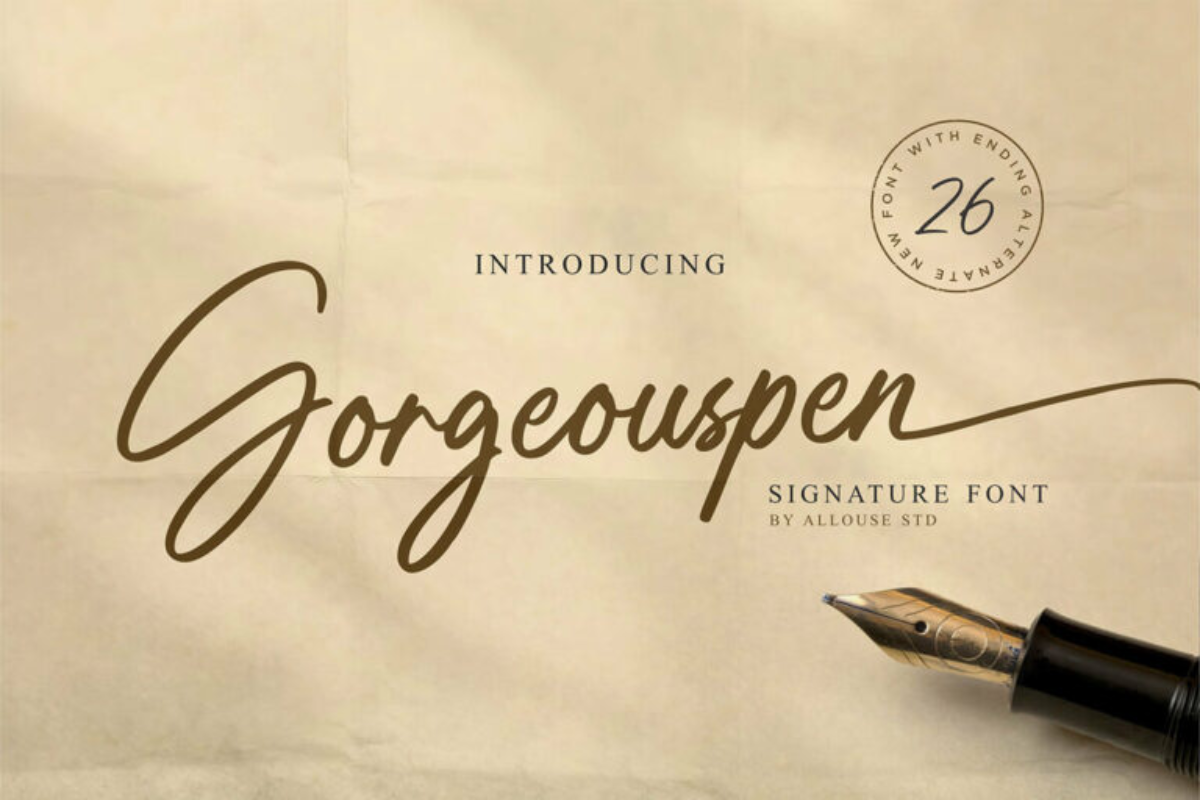 Gorgeouspen is exactly what its name implies: gorgeous. This font adds a touch of luxury to any design, making it ideal for high-end branding or elegant wedding invitations. With its sophisticated curves and delicate strokes, Gorgeouspen is the go-to choice for projects that demand a touch of class.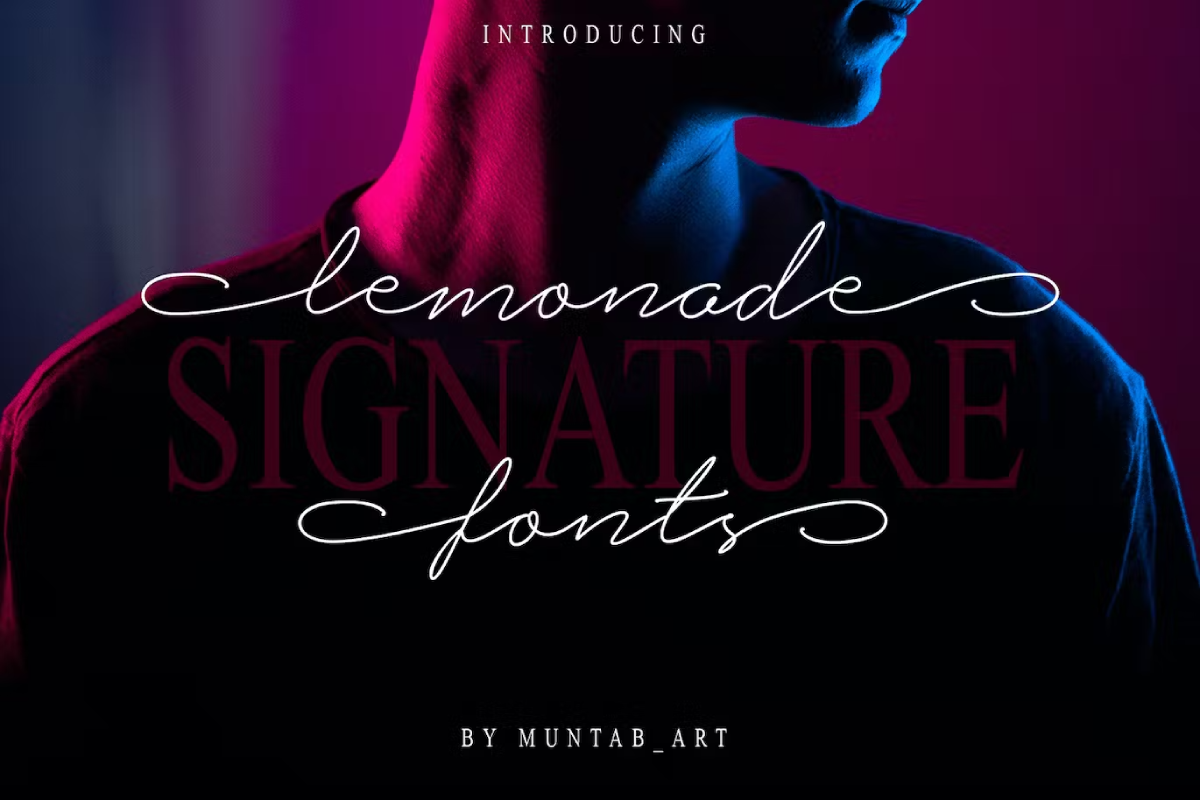 Lemonade is the font you want when you're looking to add a little zest to your projects. Think summer days, lemonade stands, and smiles. It's perfect for fun and youthful designs like kids' party invites or cute cafe menus. This font is all about bringing the sunshine and happiness into your work.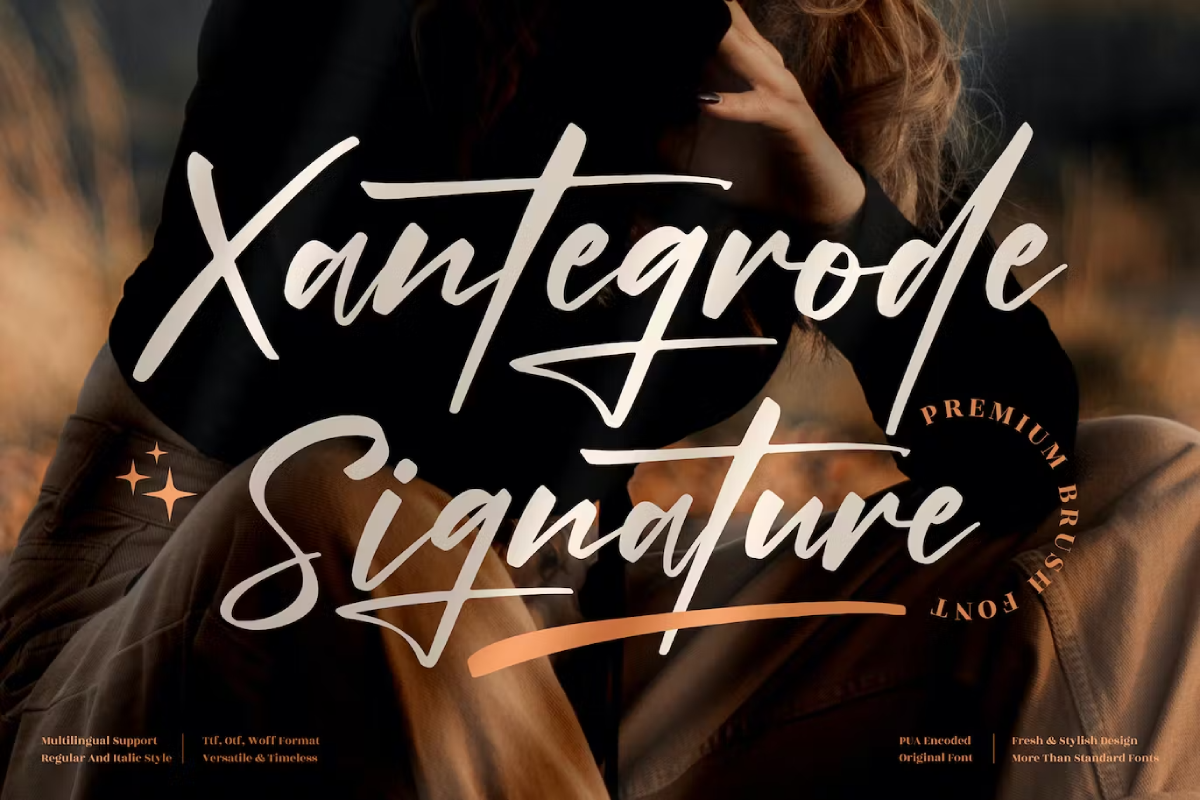 Xantegrode offers an edgy, modern look that's ideal for tech brands, startups, or anything that needs to feel innovative. It has a sleek design with razor-sharp edges that make it pop. If you're aiming for a future-forward vibe, Xantegrode is the go-to font to make your project stand out.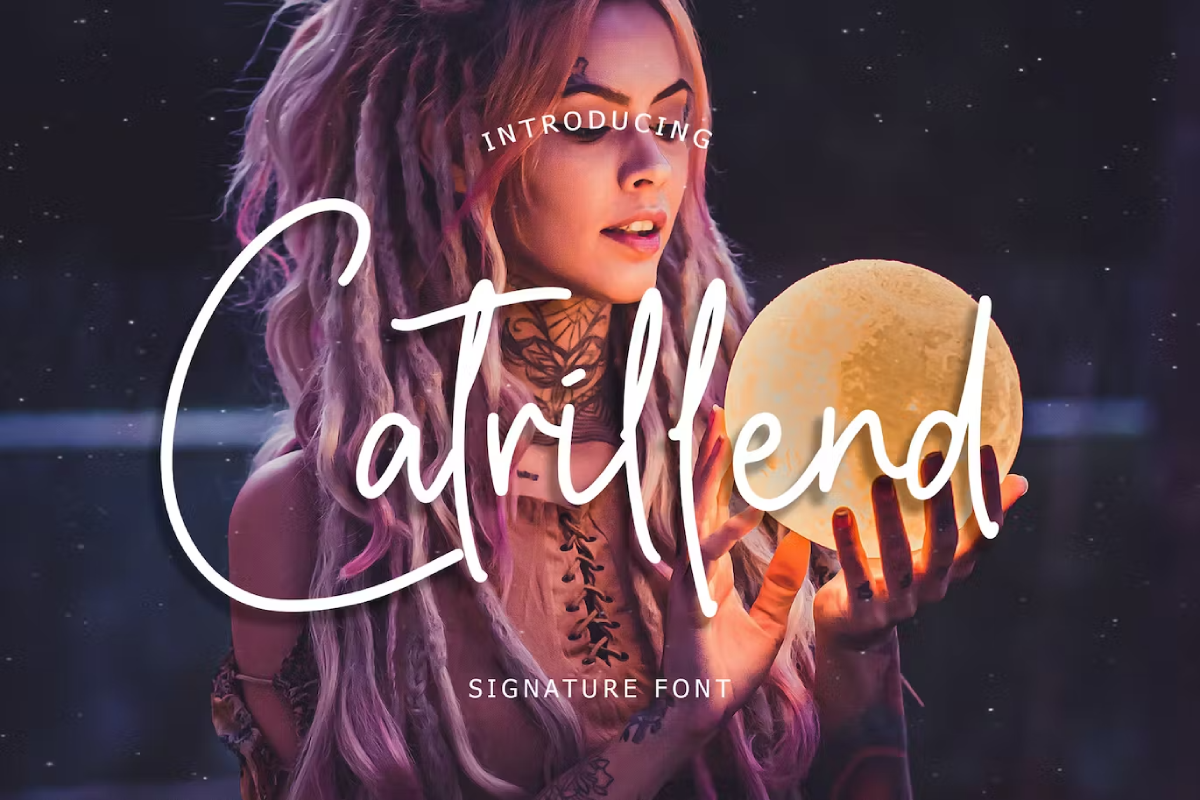 Catrillend is a versatile font that walks the line between casual and formal. It has an understated elegance that makes it great for everything from corporate reports to personalized thank you cards. Think of it as the "jeans and a nice top" option among fonts—always a good choice for any occasion.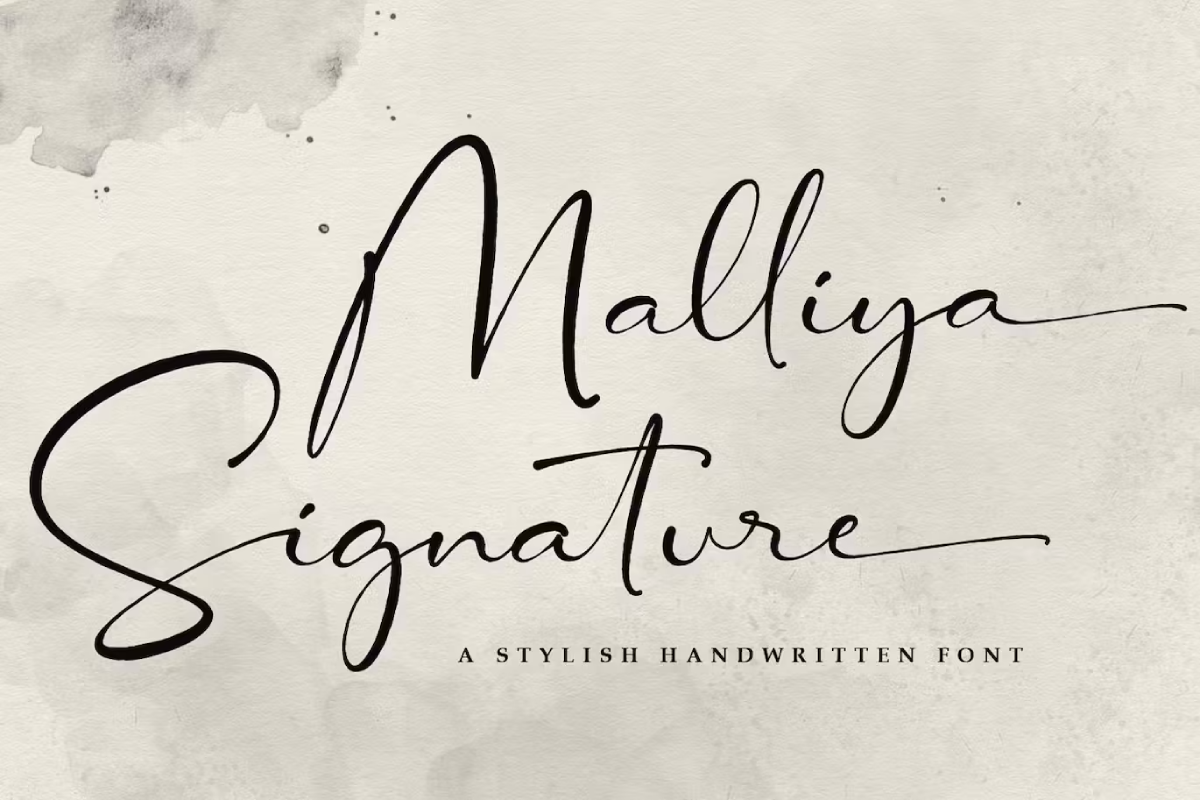 Malliya offers a sophisticated touch to any project. Its fluid lines and refined curves evoke an air of luxury. Ideal for projects like upscale product packaging or swanky restaurant menus. Malliya is your ticket to a refined and premium look in any setting.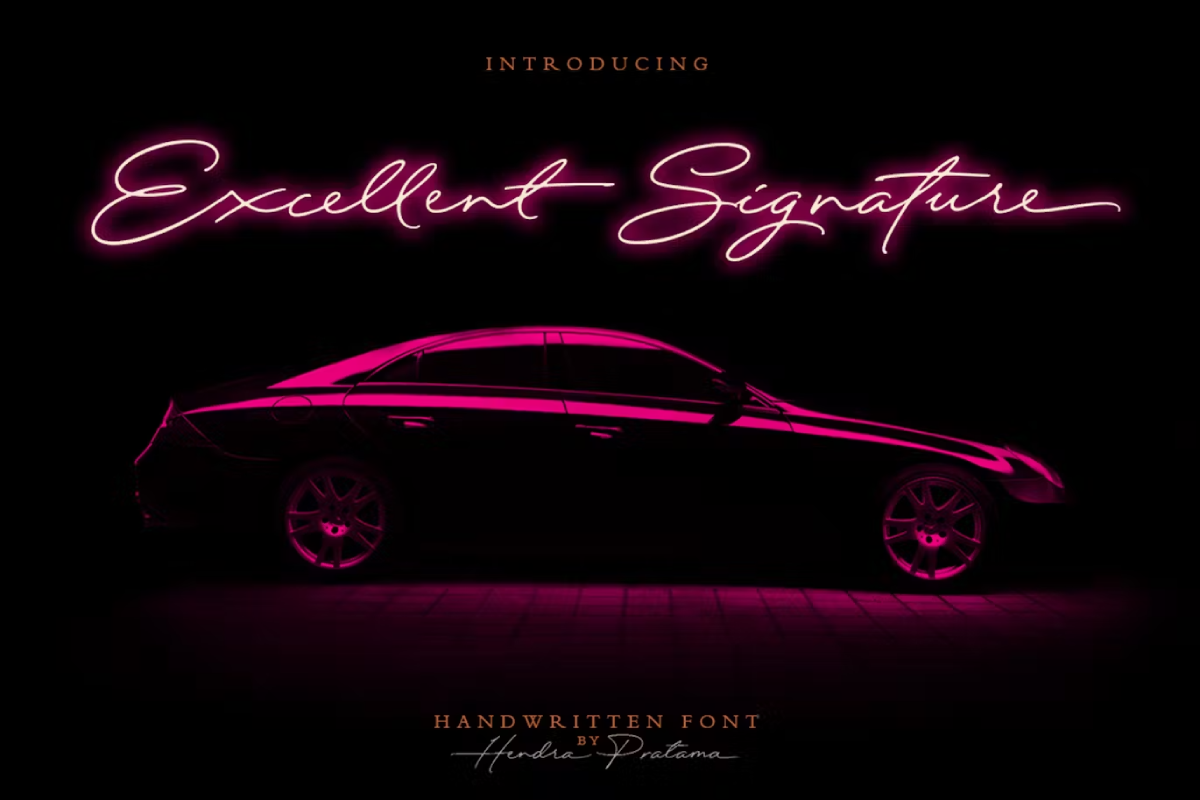 As the name suggests, Excellent is an all-around fantastic font. It's the Swiss Army knife of signature fonts, versatile enough to fit almost any project. From professional presentations to elegant invitations, you can't go wrong with Excellent.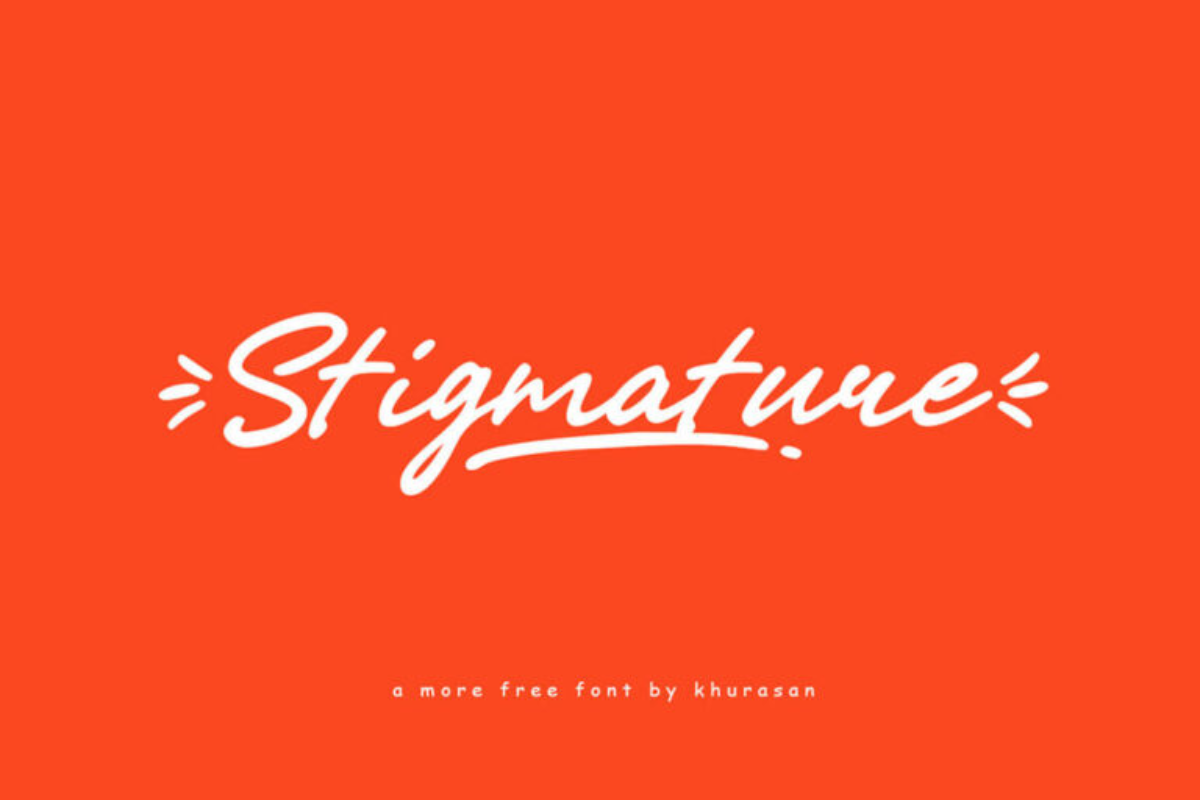 Stigmature adds an artistic flair to your projects. It has a unique, expressive style that works well for things like album covers or modern art galleries. The font is a free download, making it a great choice for creative endeavors on a budget.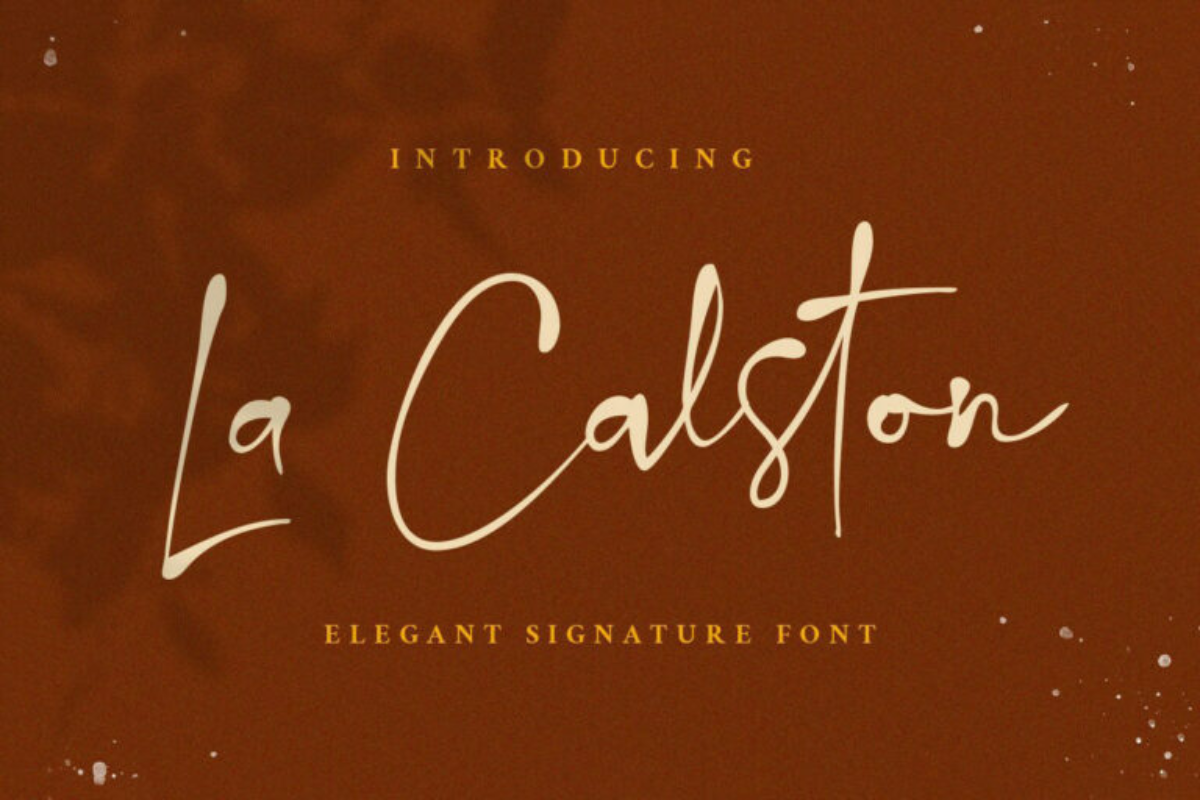 La Calston brings a European flair, making your designs feel like they belong in a Parisian boutique. It's free to download and works wonders for romantic or vintage-themed projects. Think wine labels or vintage postcards.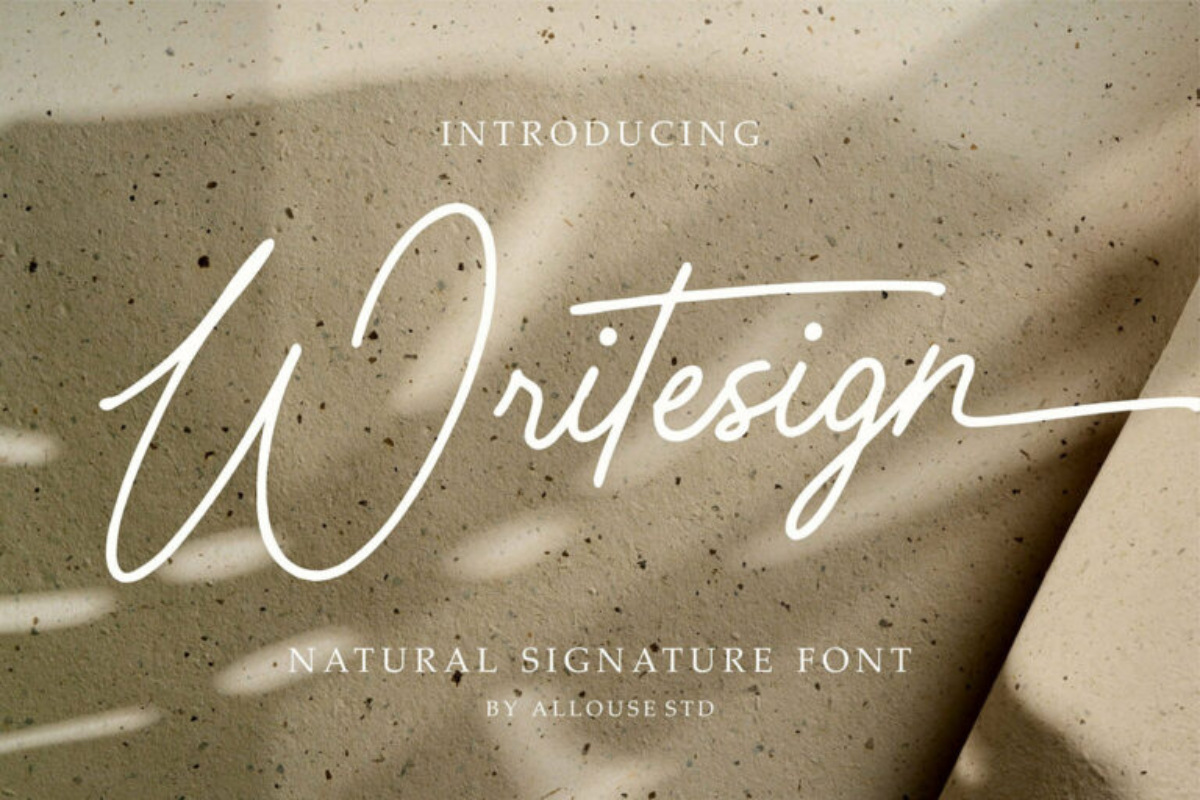 Writesign gives the feel of quick, but beautiful handwriting. Free to download, it's perfect for personal blogs, journal entries, or anything that wants to capture the essence of handwritten notes.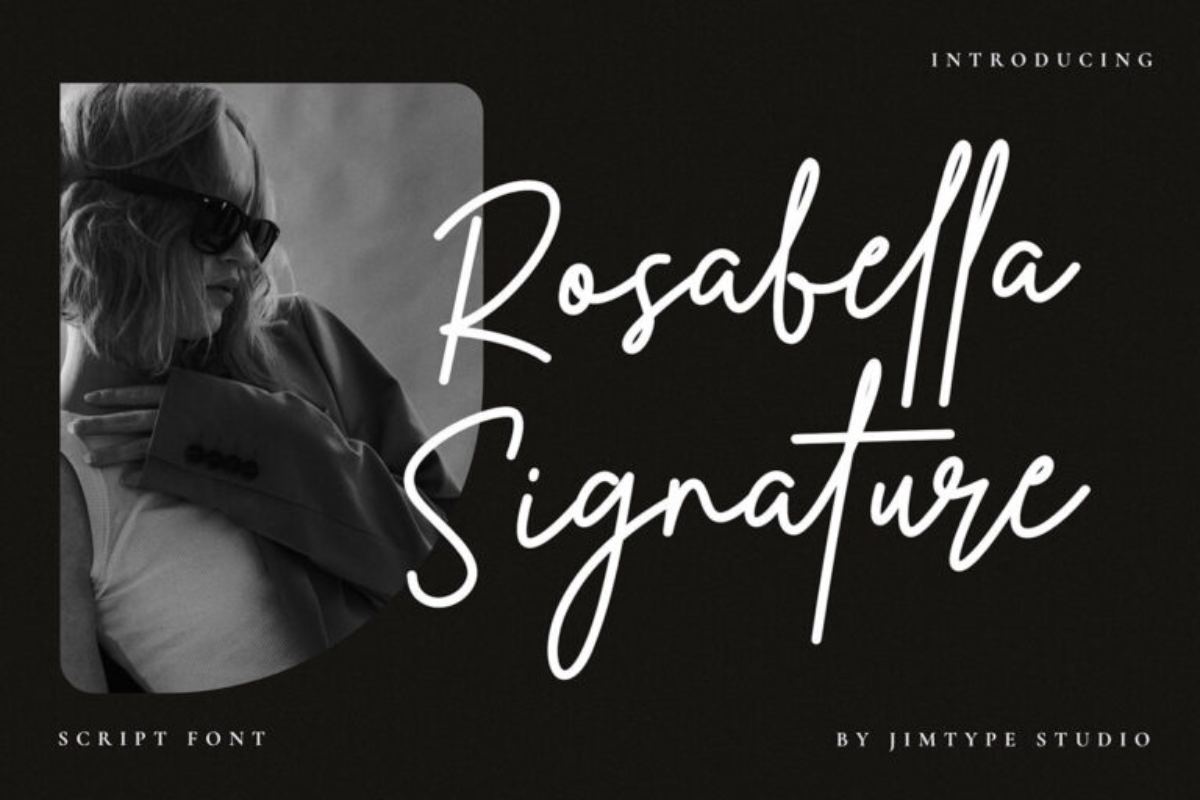 Rosabella is the epitome of grace and charm. Free to download, this font is ideal for projects that aim to be graceful and charming, like bridal shower invites or boutique branding.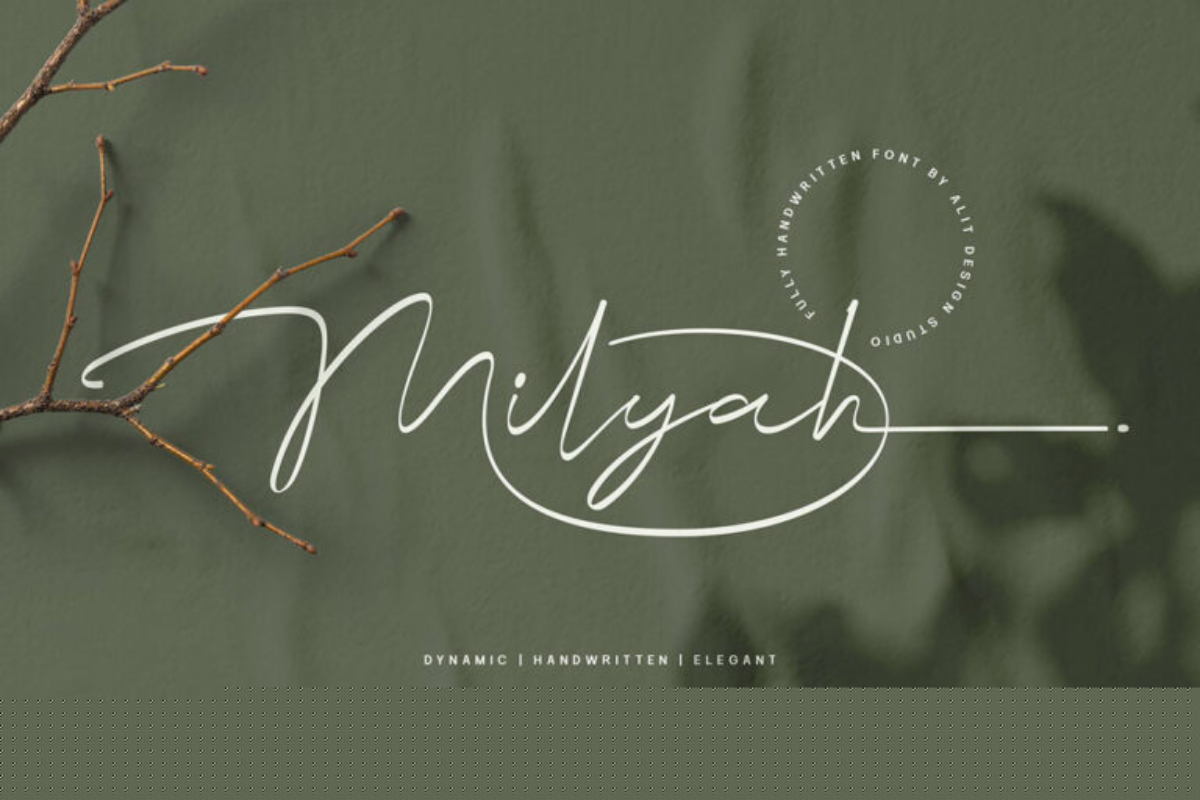 Milyah is perfect for projects that require a touch of feminine elegance. Its delicate curves make it ideal for beauty product branding or lifestyle blogs looking to convey sophistication.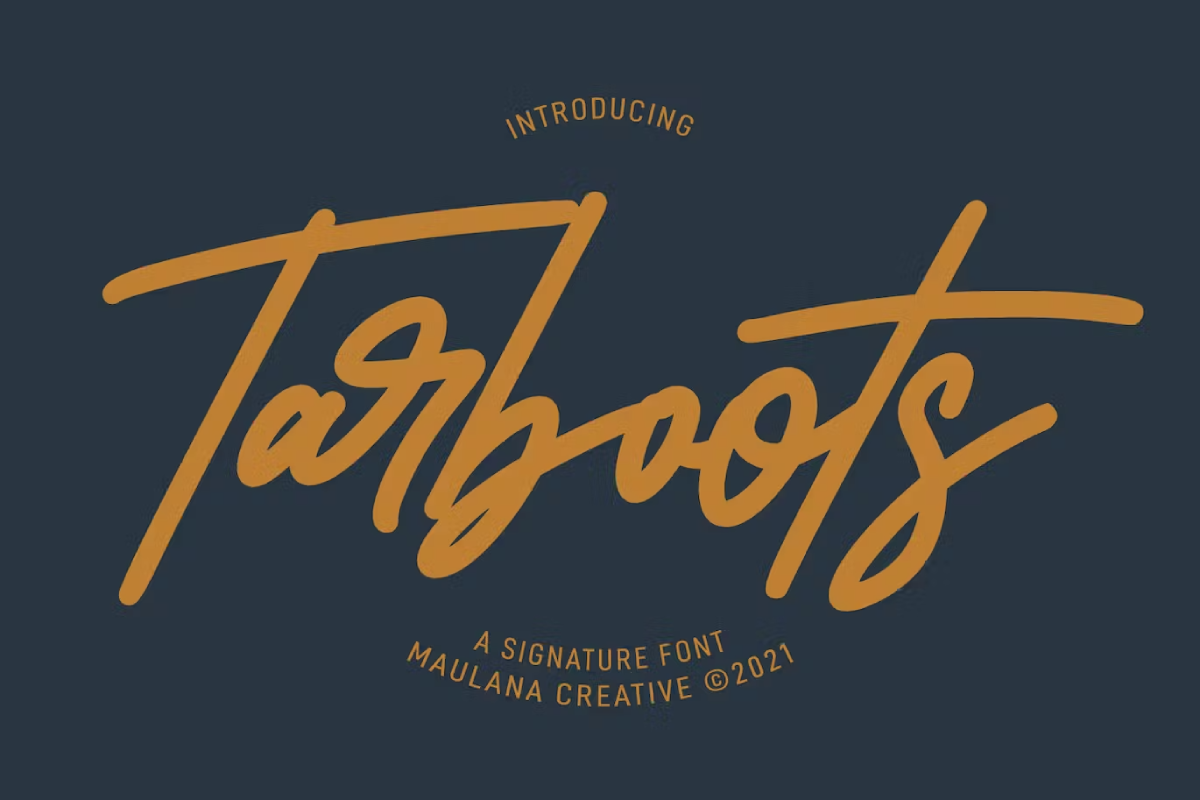 Tarboots is bold and striking, making an immediate impact. It's great for making a statement in headers, promotional materials, or anywhere you need to grab attention quickly. This font isn't shy; it's meant to be noticed.
Add a Personal Touch to Your Design Projects with Signature Fonts
When it comes to adding a blend of personal flair and professional elegance in your modern design projects, nothing does it quite like a signature font.
Steps to Maximizing the Impact of The Best Signature Fonts:
Select the Right Font: Begin by choosing a signature font that aligns well with your project's theme. Whether it's for branding, invitations, or social media posts, the right font can make a significant difference.
Complement with Simplicity: Pair the stylized signature font with a simpler, cleaner font for body text or less important elements. The contrast between the two will make your main points stand out.
Texture and Depth: While many of these fonts are smooth and elegant, you can sometimes apply subtle textures or shading for a more authentic, handwritten look.
Color Harmony: Use color schemes that complement the style and emotion you want the signature font to evoke. Whether it's a classic black for sophistication or a vibrant color for energy, make sure it fits the overall design.
Remember, the goal is to create a harmonious blend of personal style and readability. Signature types have the unique ability to tell a story or set a mood, making them a perfect fit for today's varied design landscape.
Frequently Asked Questions
What are signature fonts?
Signature typeface mimic handwritten signatures, giving your designs a personalized, elegant look.
Are these fonts really free?
Yes, all the fonts listed are free to use in 2024, but make sure to check their usage policies.
Where can I download these fonts?
You can download these fonts from various online platforms that offer free resources for designers. Make sure to choose a trusted source.
Can I use these fonts for commercial projects?
Each font has its own usage policy, so check that out before using them in commercial projects. Most of them are free for both personal and commercial use.
Conclusion
Fonts have the power to make or break your design. Thankfully, 2024 offers a range of free word signature fonts to make your projects more captivating. From Black Article's luxury vibe to Rafaela's bold elegance, you're spoilt for choice. So go ahead and download these fonts; they're all free and ready to make your designs shine.