Welcome to our curated selection of the top 30+ best distressed fonts, each imbuing an unmistakable vintage appeal to your various design initiatives. These fonts are expertly designed, offering a worn-out, weathered look that harks back to classic printing techniques. Our selection includes both free and premium options that can inject a rustic touch to diverse projects, from logos and posters to digital design ventures. Each distressed font possesses its unique charm, simultaneously evoking a sense of nostalgia and standing apart from conventional typography.
UNLIMITED DOWNLOADS: 50 Million+ Fonts & Design Assets
All the Fonts you need and many other design elements, are available for a monthly subscription by subscribing to Envato Elements. The subscription costs $16.50 per month and gives you unlimited access to a massive and growing library of over 50 million items that can be downloaded as often as you need (stock photos too)!

The Power of Distressed Fonts – Evoking Emotion and Telling Stories
Venturing into the domain of distressed fonts unlocks a world teeming with creative opportunities. These typefaces have the ability to elicit potent emotions and create compelling narratives. Be it the grunge effect on a vintage poster or the homespun ambiance of a café logo, the fonts in our collection add an additional layer of depth to your designs. What's more, each font is painstakingly crafted, focusing on the nuances that lend to their worn-out look – from different degrees of erosion to subtle anomalies that mimic natural aging.
Turning Vision into Reality – A Blend of Free and Premium Fonts
This compilation isn't just a mere list of fonts – it's a treasure trove of design tools awaiting your exploration. With offerings that range from the bold and the grungy to the understated and stylish, our selection caters to every designer's needs, whether you're a beginner or a seasoned professional. Picture a vintage rock band's poster, an antique fair's banner, or a logo for a rustic-themed café; the right distressed font can bring these visions to life. With an assortment of free and premium fonts, you can discover the ideal distressed font that fits both your creative intent and budget.
Whether you're in search of a ruggedly appealing font, a typeface with an antique vibe, or a font that brims with character, our list serves as your ultimate guide. These stunningly distressed fonts are primed to give your projects an edge, enabling them to stand out with a timeless classic allure. Happy designing!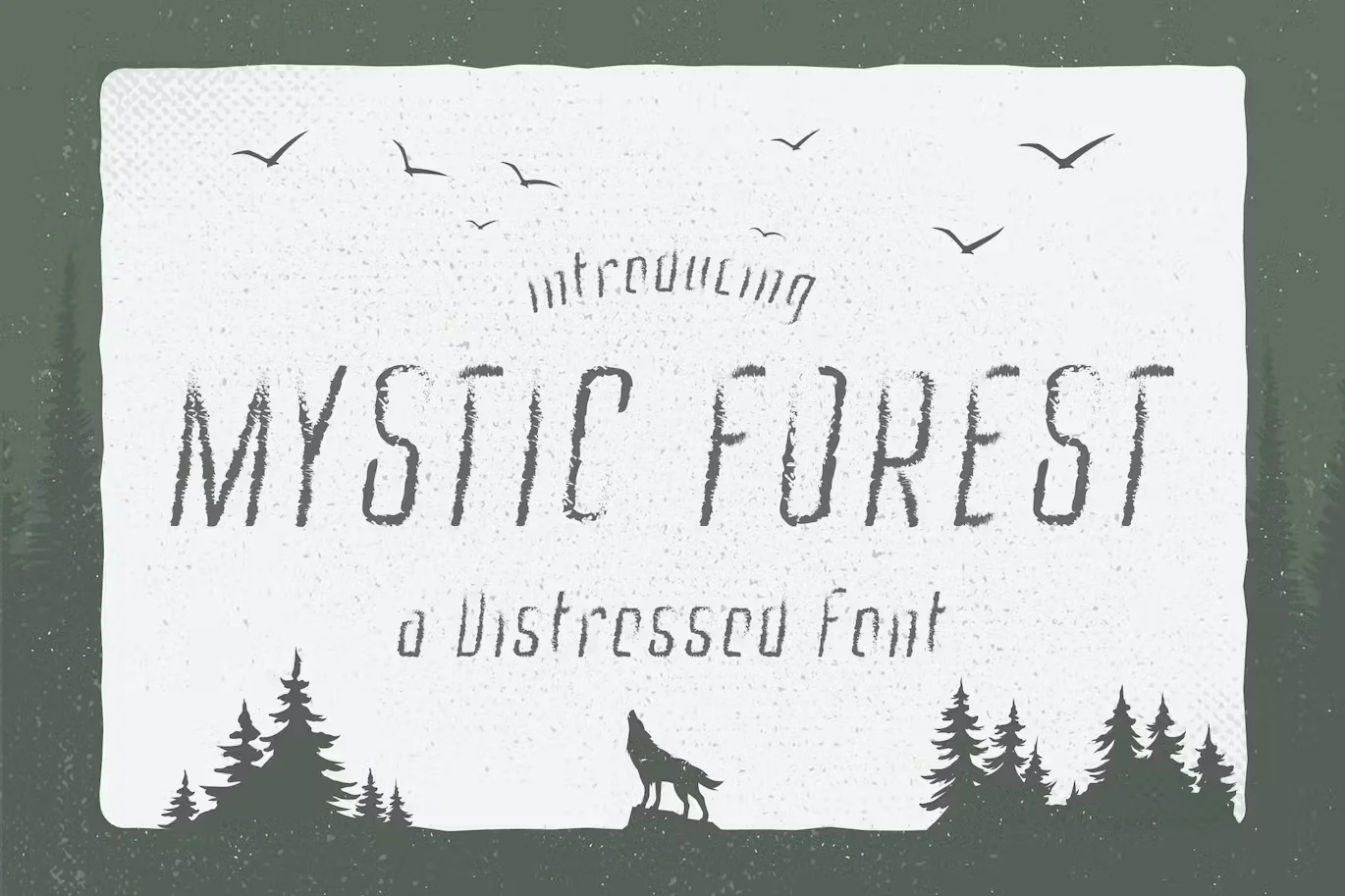 Mystic Forest is a one-of-a-kind distressed font that is ideal for creating decorative logos, eye-catching titles, and impactful short phrases. It can also be effectively used as a stencil font for creating graffiti art.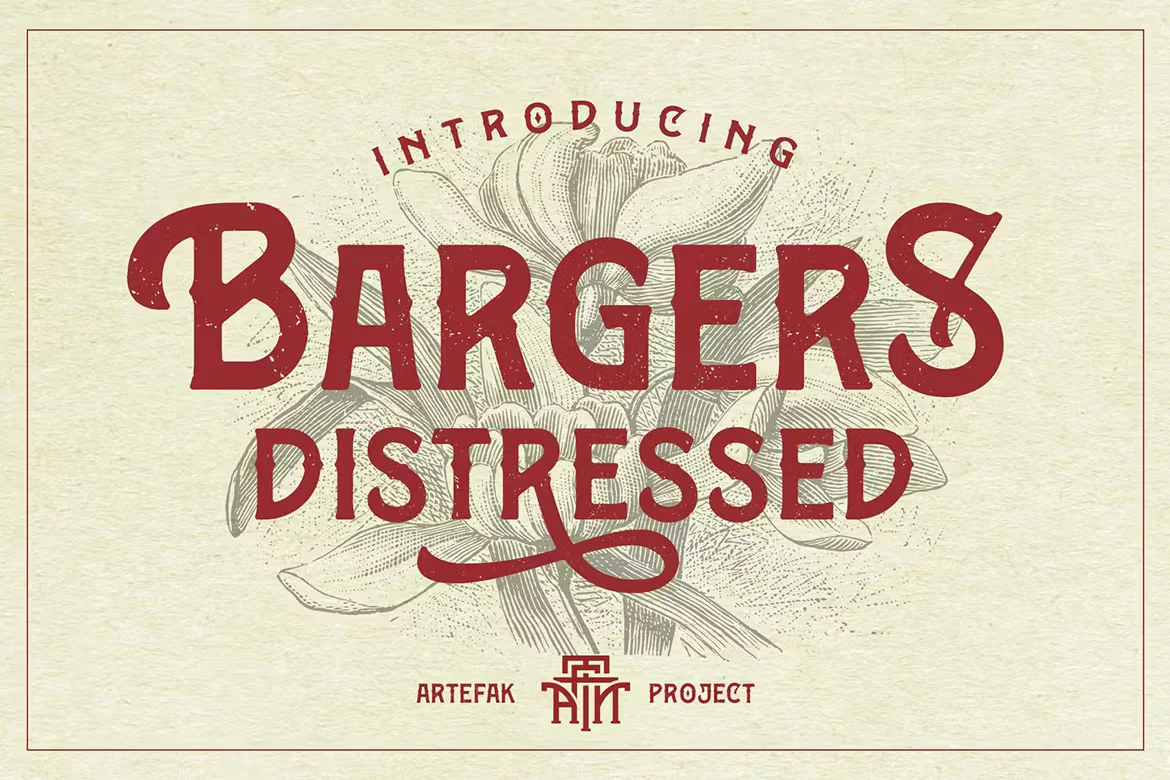 Bargers is a typeface that features curved letter shapes with a distressed touch. When transformed into an aged style, the letter shapes improve significantly, moving away from a solid look. Bargers also incorporates wide spacing between letters to create a vintage aesthetic and simulate the appearance of old printing.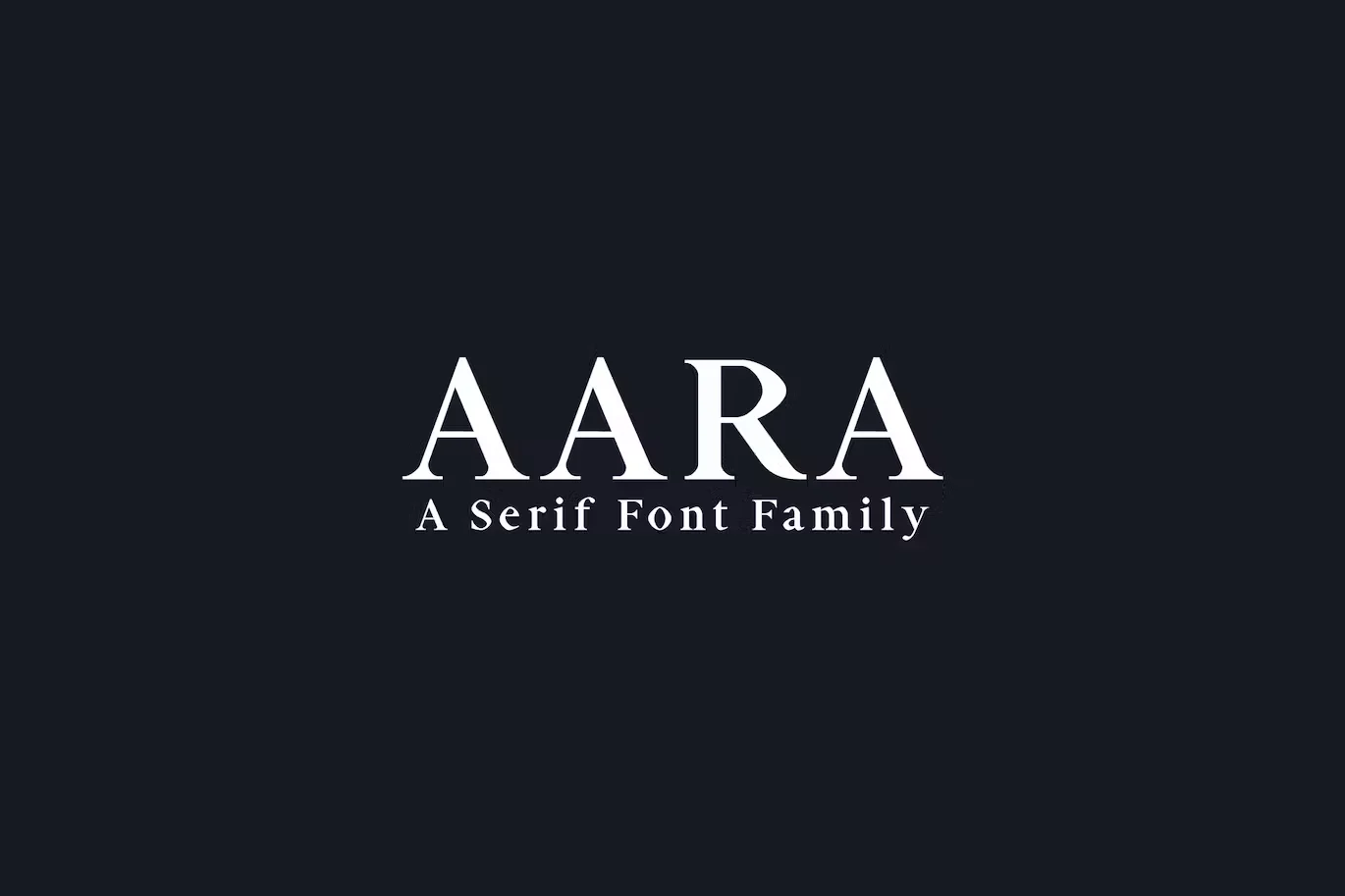 The Aara Serif Font Family is a versatile collection of 9 weights that is perfect for creating eye-catching displays. With its unique and lovely serif font, this font pack offers a stylish option for all your design needs. Whether you're working on modern, clean designs, logos, headlines, banners, or templates, Aara Serif Font Family is sure to enhance your project. This font looks particularly stunning in all caps with wide-set spacing, giving your text a classy appearance. Alternatively, it can also be used in both capital and lowercase letters for a timeless and elegant look.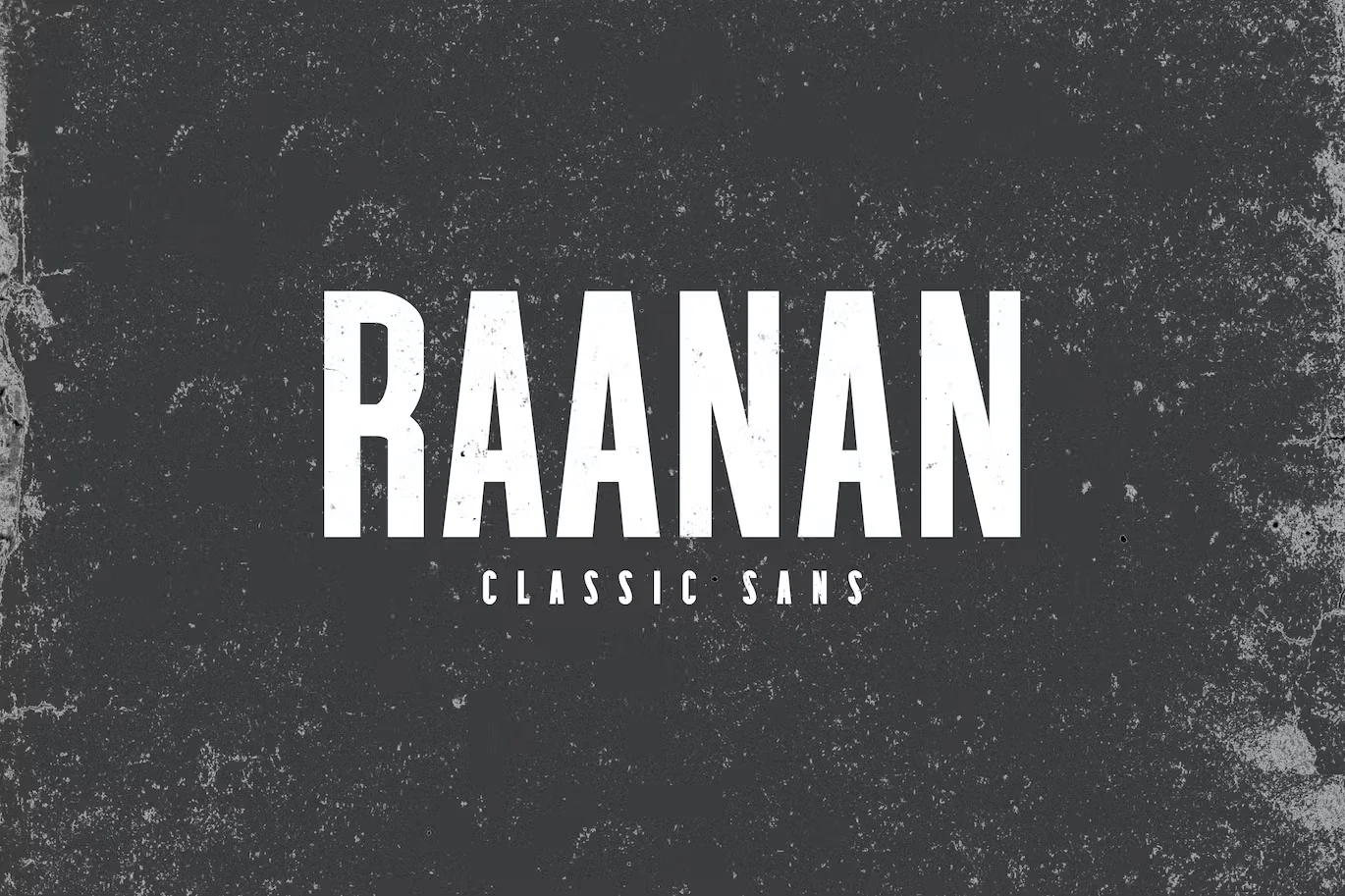 The Raanan font family offers a range of styles, including Regular, Light, Round, and Bold. It includes all necessary characters for various languages. With its versatility, Raanan is ideal for a wide range of design purposes such as headlines, posters, branding, packaging, presentations, logos, quotes, titles, magazine headings, web layouts, advertising, invitations, packaging design, books, and other creative projects.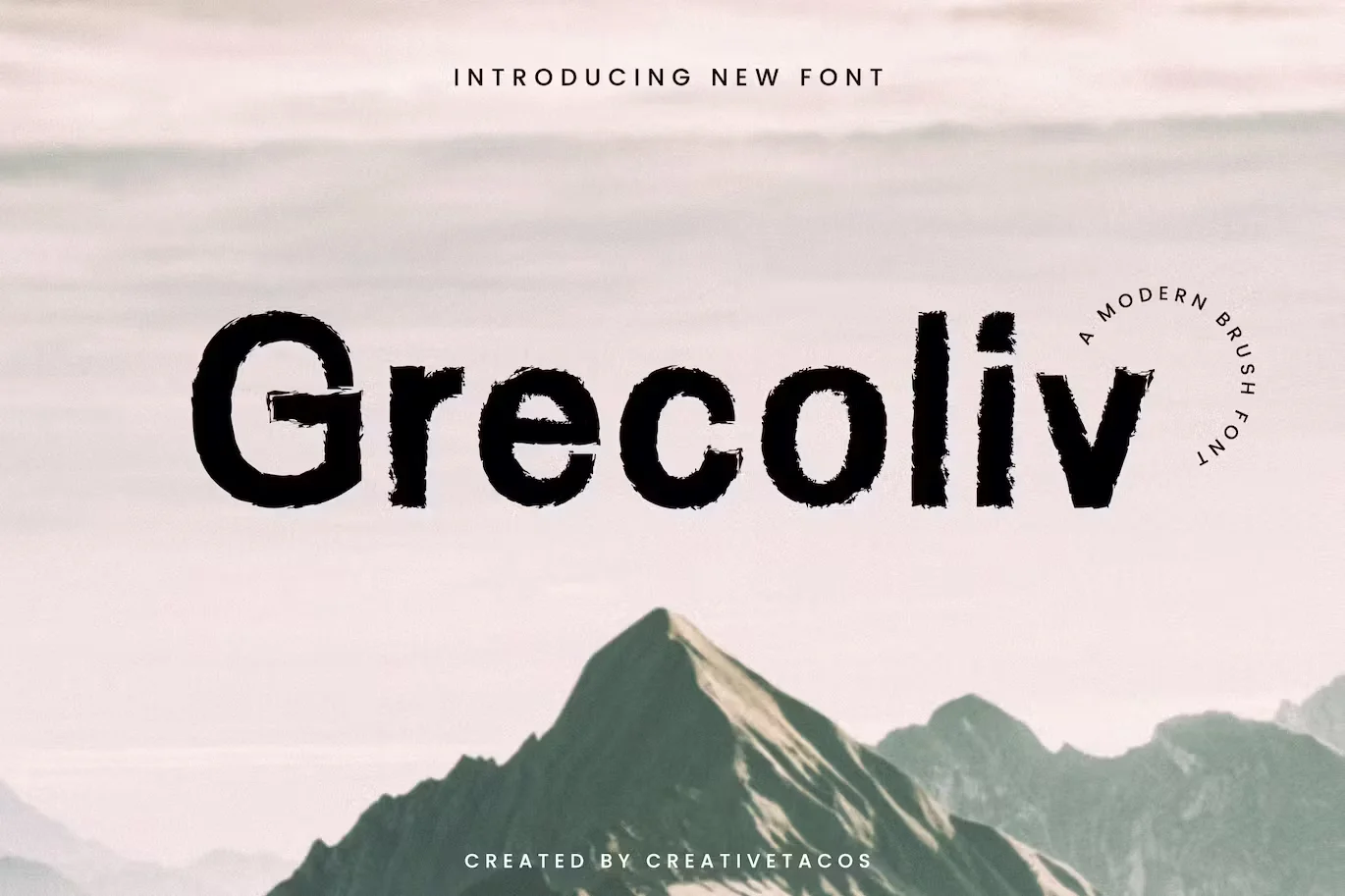 The Grecoliv font is a modern and visually appealing brush font that can be used for a wide range of projects. It includes uppercase and lowercase letters, numbers, punctuation, symbols, and supports multiple languages. This versatile font is suitable for packaging, presentations, logos, headlines, posters, branding, quotes, titles, magazine headings, web layouts, advertising, invitations, packaging design, books, and any other creative design needs.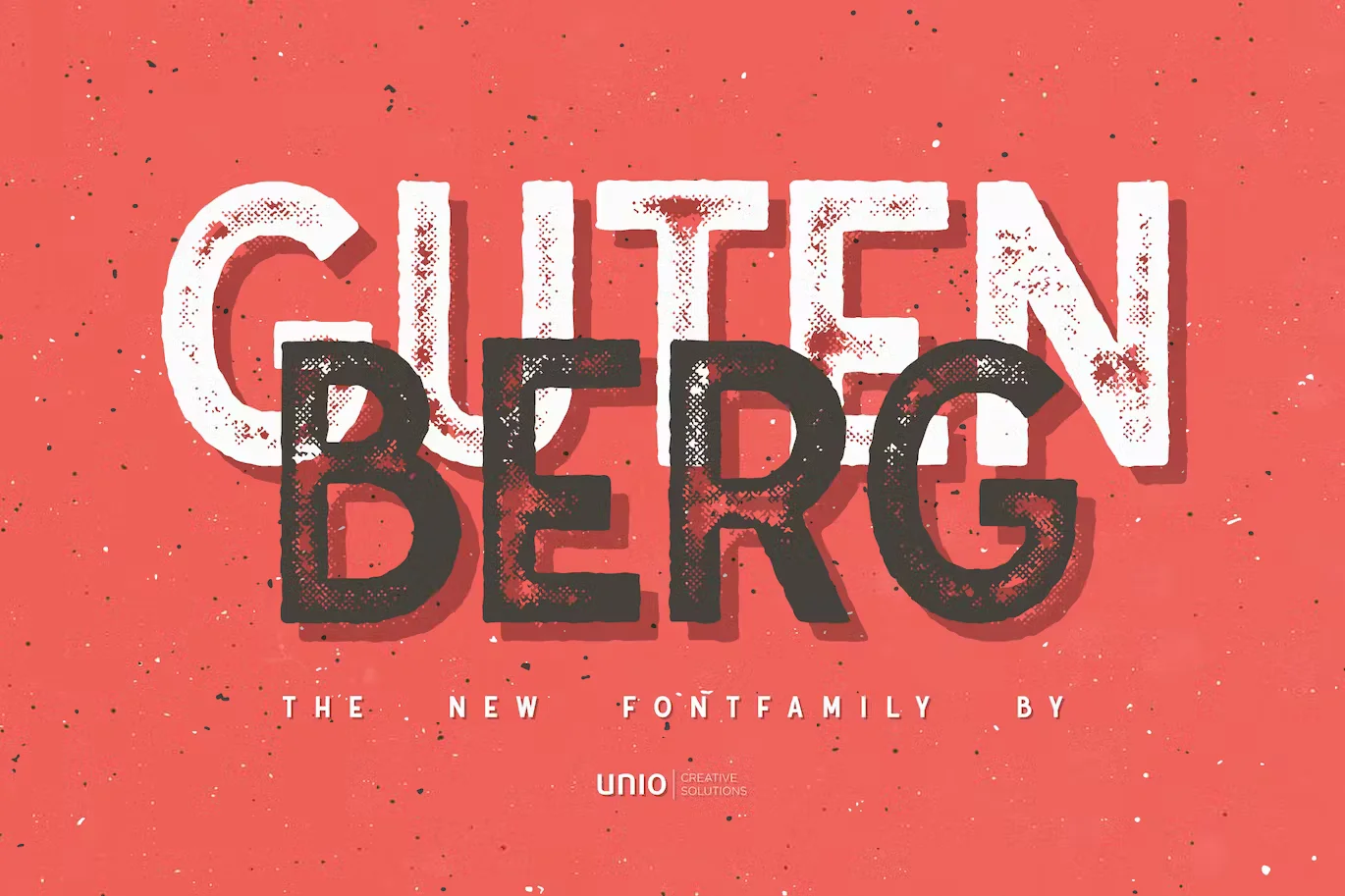 Introducing Unio's Gutenberg – Font Family, a heartfelt homage to Johannes Gutenberg, the inventor who revolutionized printing in Europe with his mechanical movable type technique. Considered one of the most significant inventions of the second millennium, Gutenberg's legacy is now immortalized in this sans serif font. Featuring rough edges and imperfect designs, it accurately emulates the appearance of ink transferred onto paper.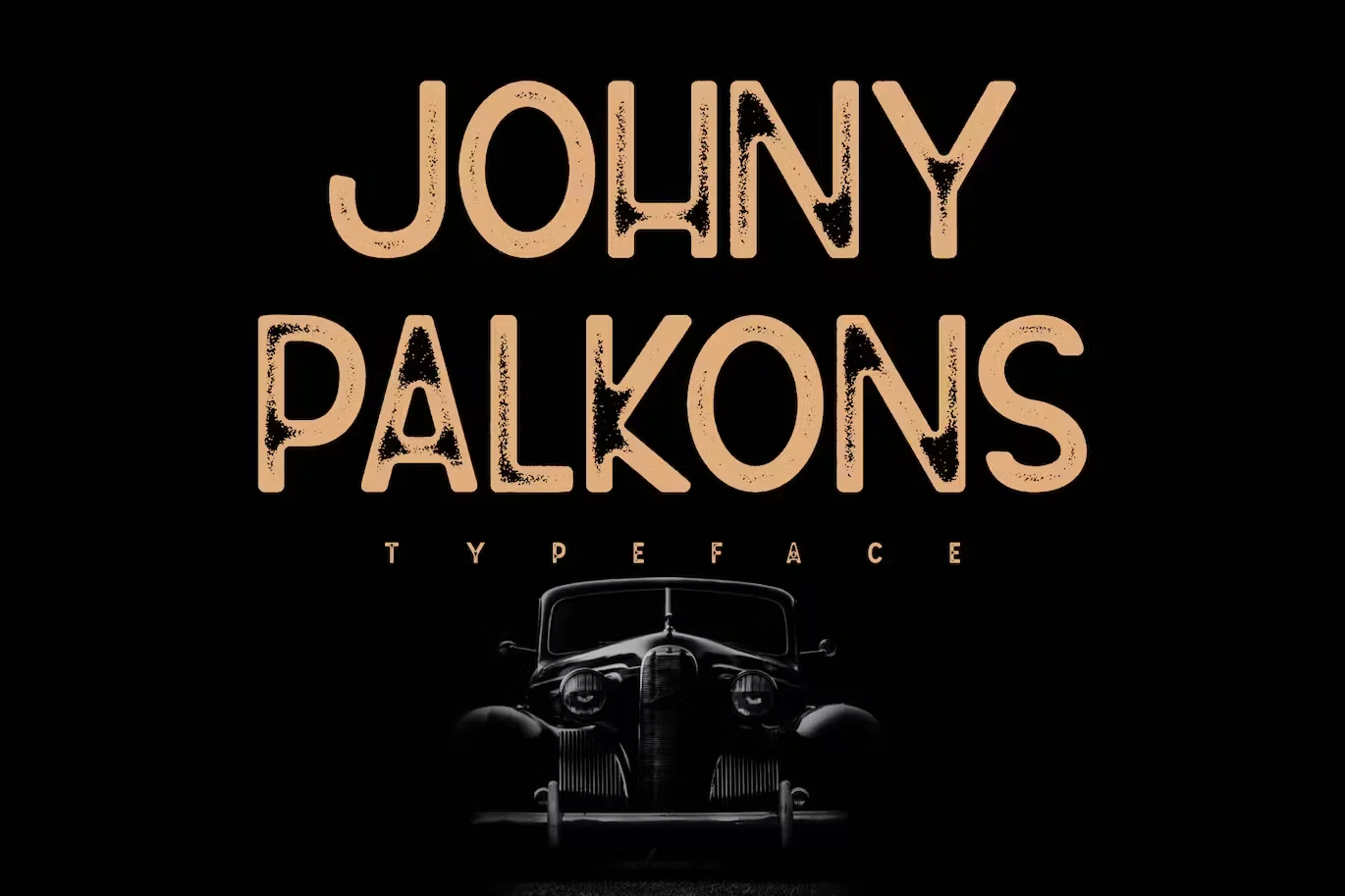 Introducing the Johny Palkons Vintage Typeface, a font that exudes a textured and vintage feel. This font comes in two styles – regular and stamp – giving you versatility in your designs. Whether you're working on logotype designs, posters, merchandise, social media posts, packaging, landing pages, or advertisements, this font is designed to inspire and elevate your projects. Take a look at the previews above for a glimpse of its potential.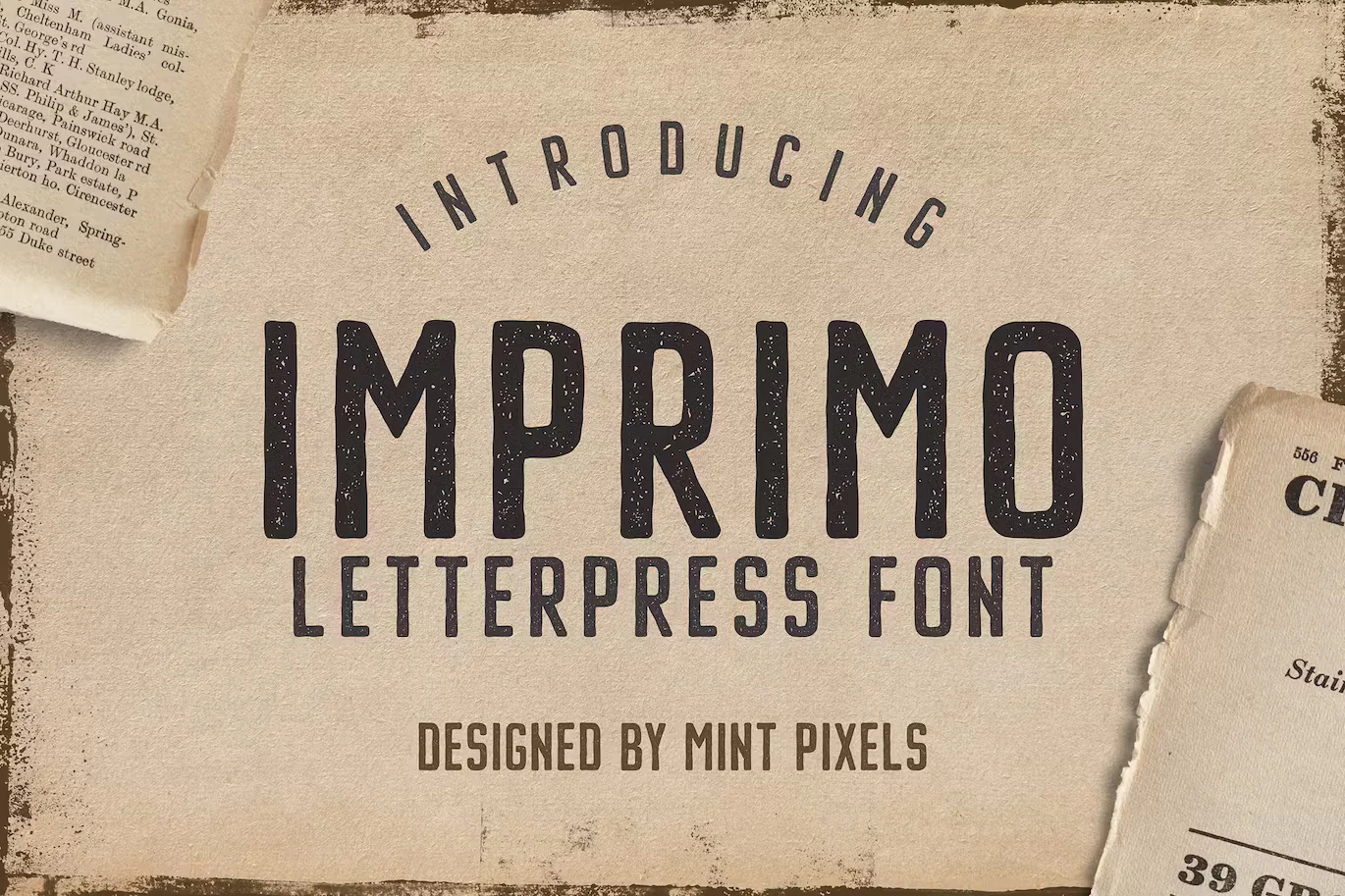 Imprimo is a letterpress type font that features uppercase letters and a vintage aesthetic. This decorative font is bold and distressed, making it ideal for titling purposes. Created by Mint Pixels, Imprimo is available in two styles: textured and solid, both in OTF file format.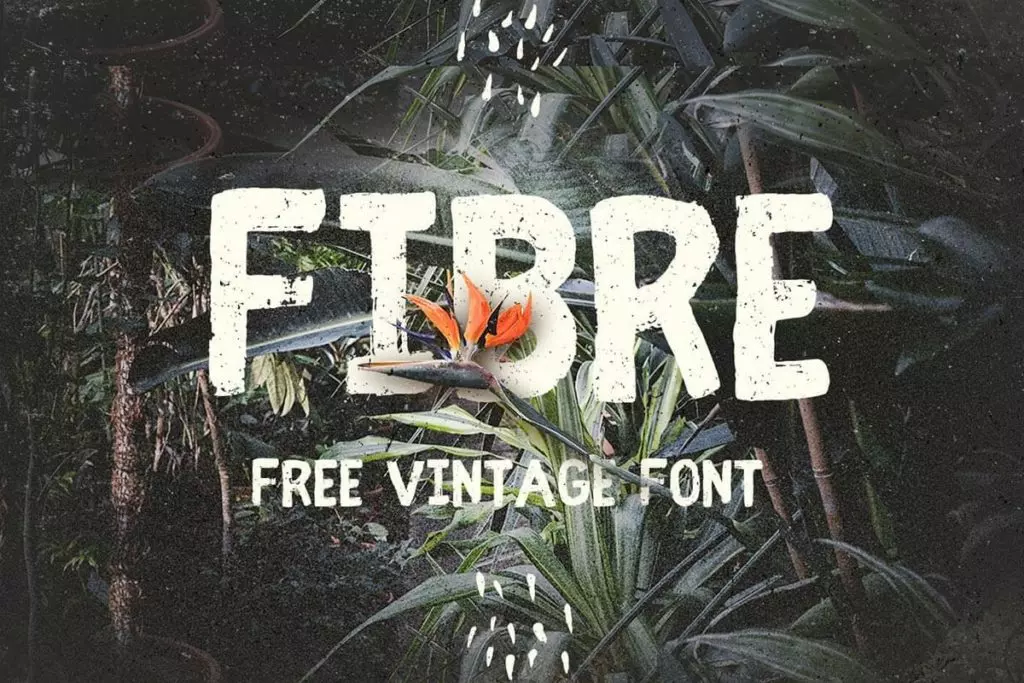 The Free Fibre Vintage Font is a handwritten font that has a vintage feel. Each basic character is unique and has its own distinct style. The font's kerning and metrics are specifically designed to provide the best reading experience, and it can be used in all caps as well.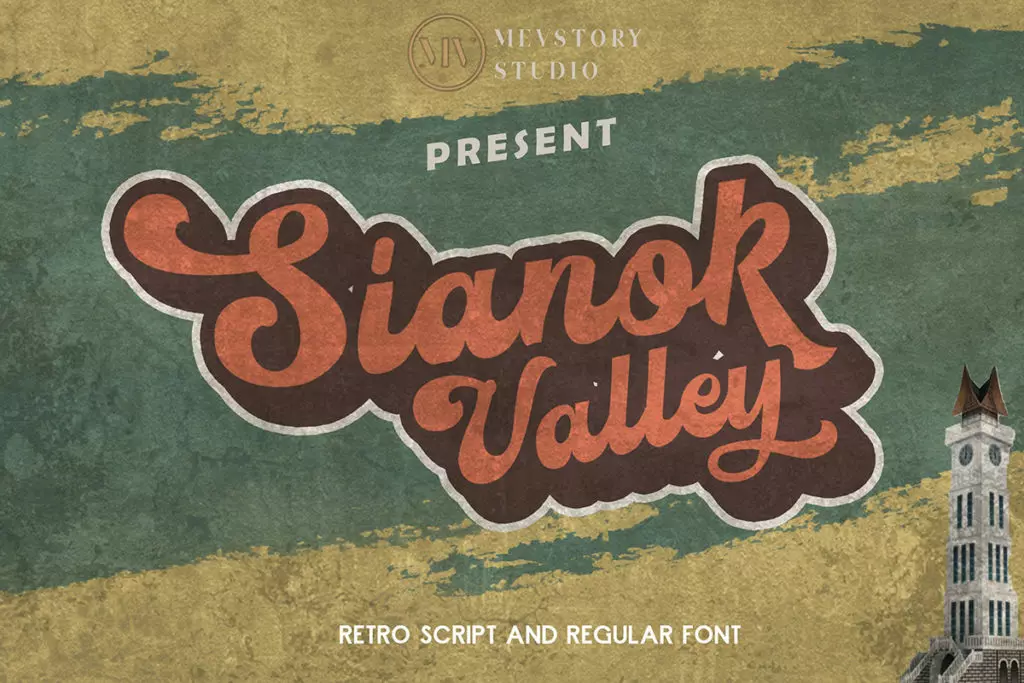 The Sianok Valley Retro Font is a font inspired by the stunning beauty of the Sianok Valley in western Sumatra. This valley, located in the city of Bukittinggi, West Sumatra, is known for its lush greenery.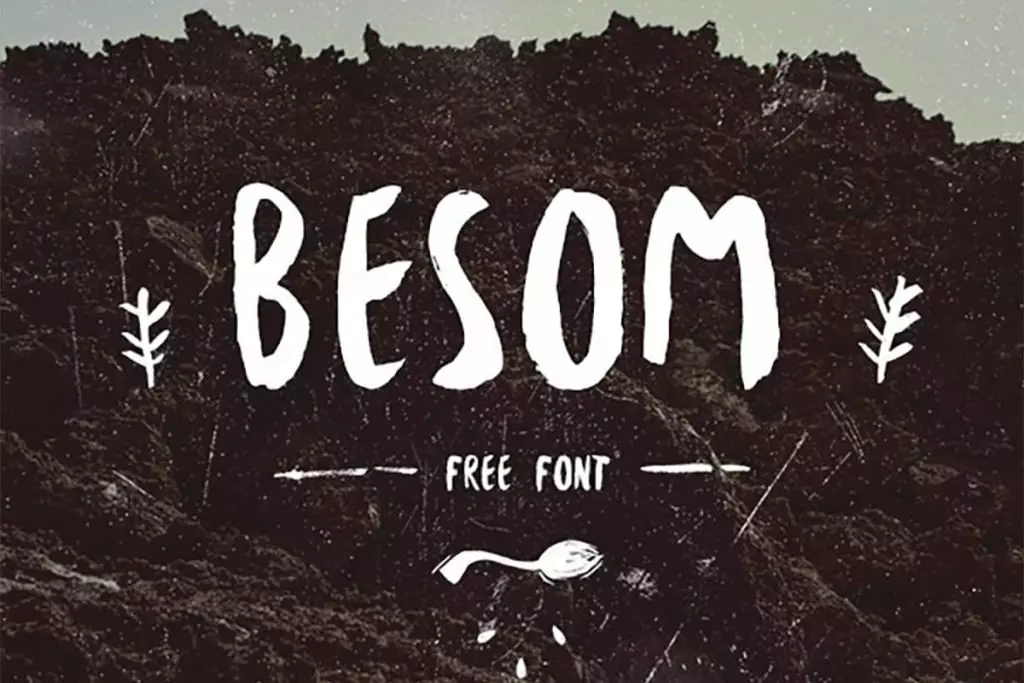 The Free Besom Brush Font is a distressed font created by Krisijanis Mezulis. It includes uppercase and lowercase letters, numbers, and punctuation. This font's distinctive flow and style make it ideal for various applications such as prints, logos, quotes, badges, labels, packaging design, blogs, websites, headlines, banners, posters, T-shirts, magazines, and more.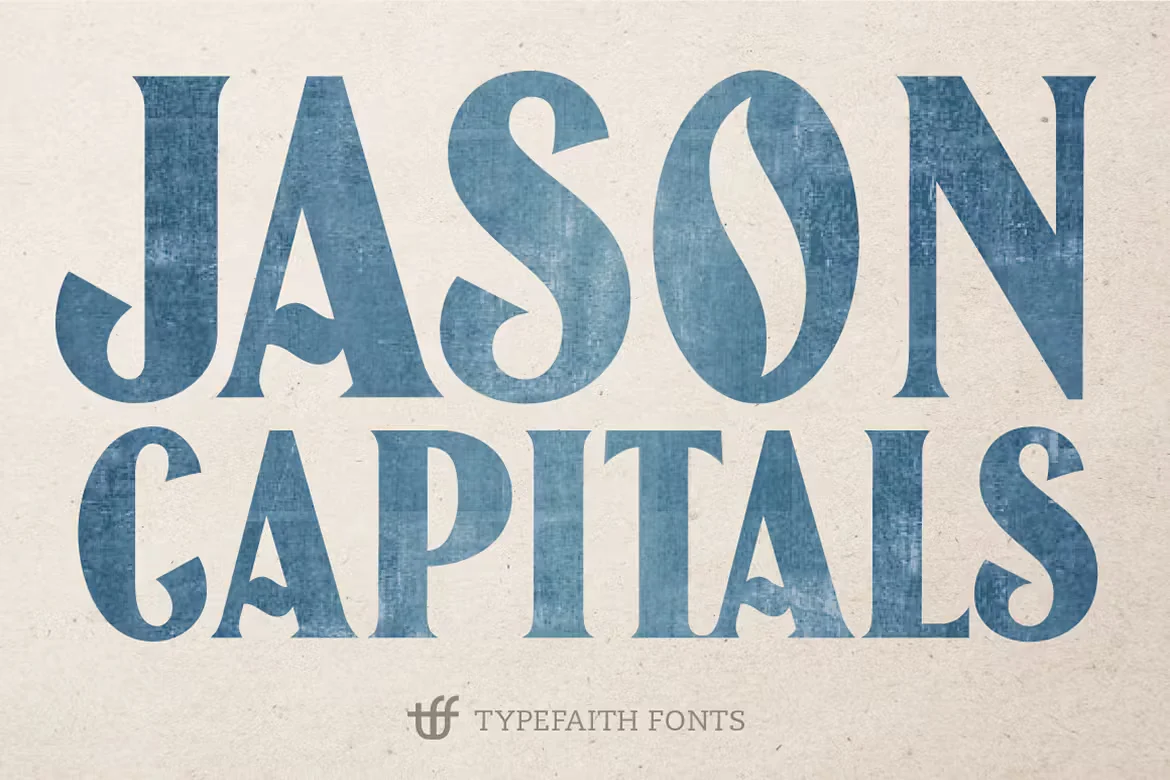 Jason Caps is a vintage woodblock font that was originally designed in the early 20th century and has been redesigned by TypeFaith Fonts. This all-caps font features beautiful ornaments that can be accessed through the glyph pallet in your application. Jason Caps is available in two font styles: normal and distressed. The distressed version is perfect for creating an authentic woodblock effect.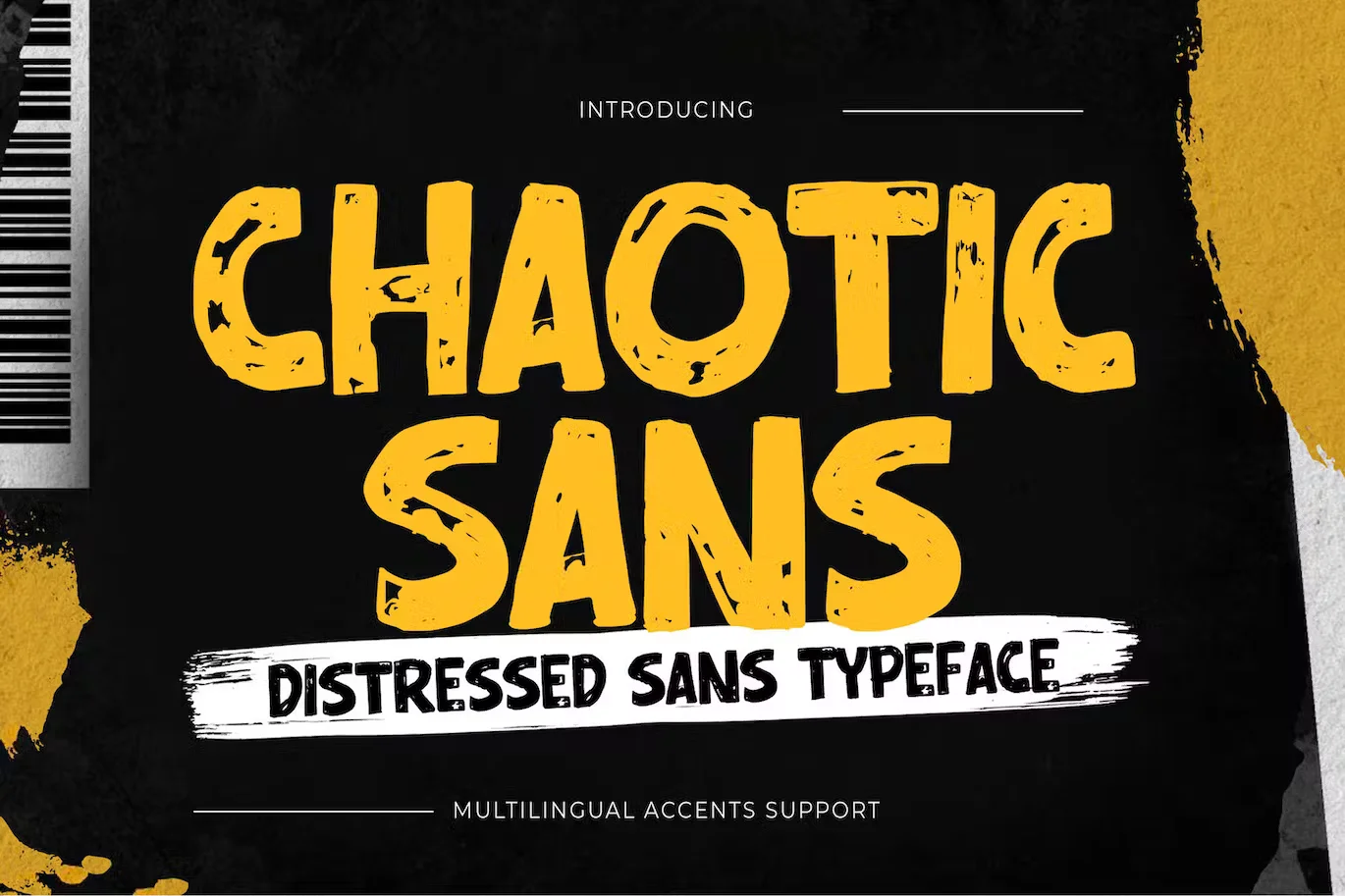 Chaotic Sans is a versatile font that is ideal for various design projects such as homeware designs, branding, logo design, product packaging, invitations, cards, headers, letterhead, posters, labels, cartoons, and comics.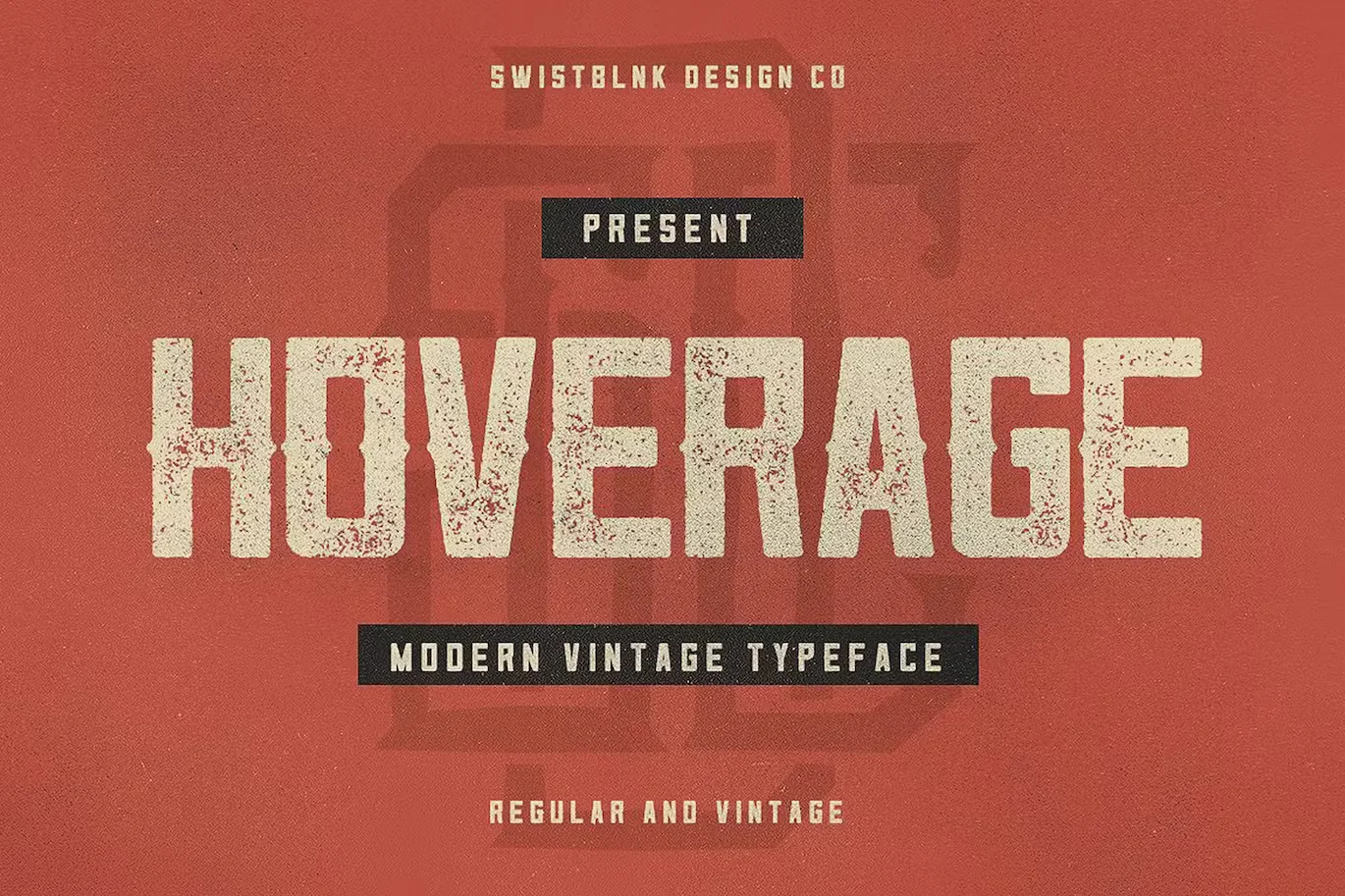 Hoverage Typeface is a stunning and versatile letterpressed sans serif font that effortlessly combines modern and vintage aesthetics. With its clean lines and balanced proportions, Hoverage Typeface is the perfect choice for designers looking to add a touch of elegance and sophistication to their projects. The letterpress effect adds depth and texture to each character, lending a tactile quality that is sure to captivate viewers.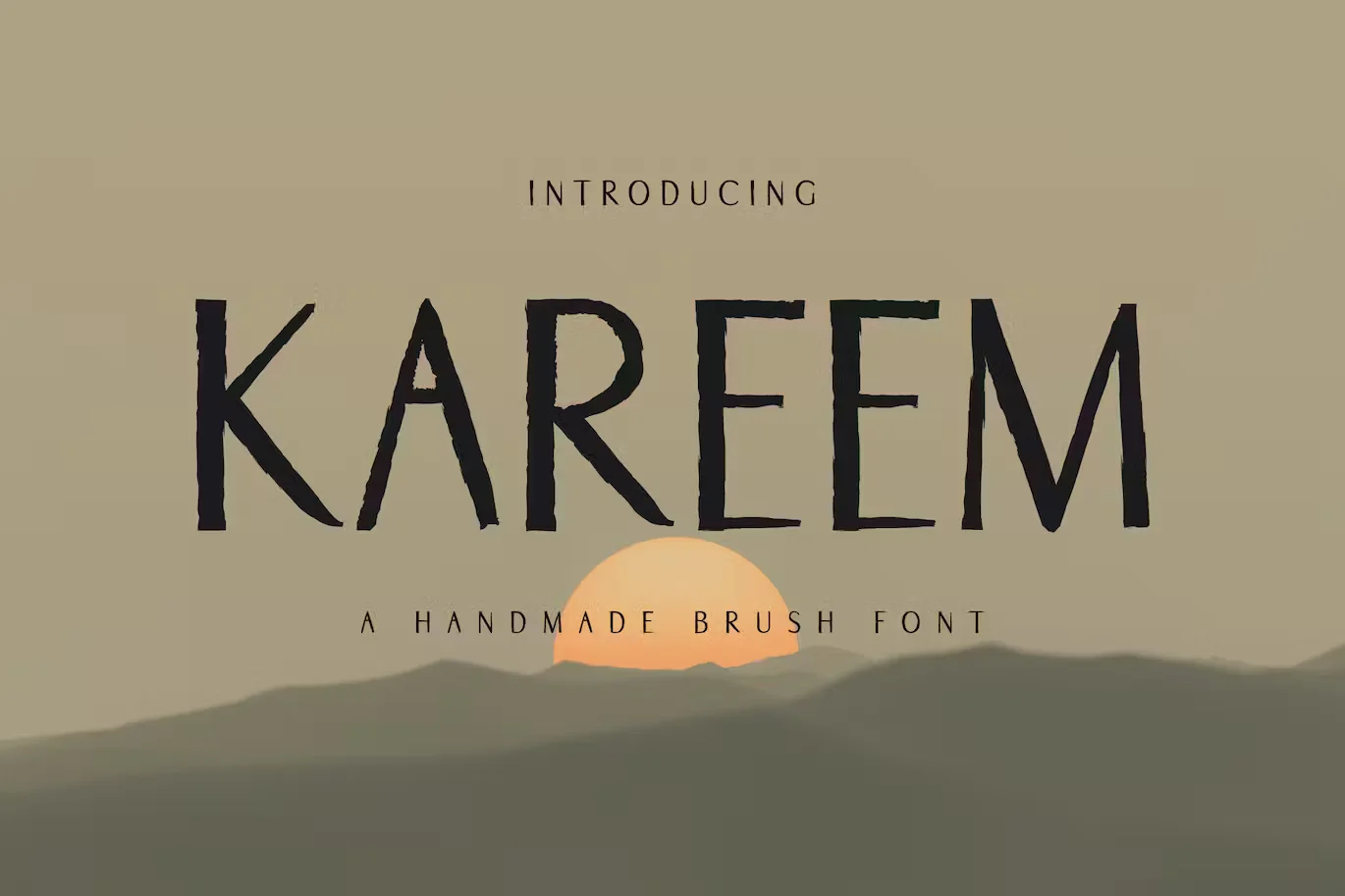 Introducing the Kareem font, a versatile and captivating typeface that can elevate any design project. This font offers an extensive collection of letters, numbers, symbols, and punctuation, making it suitable for a variety of applications including packaging, presentations, logos, headlines, posters, and more. Whether you're working on print or digital media, the Kareem font is the perfect choice to add a touch of creativity and style to your designs.
Asphalt Crackis is a bold and dynamic font that is perfect for titles, typography, posters, magazines, brochures, packaging, websites, and more. It can greatly enhance your design projects, giving them a modern and professional look.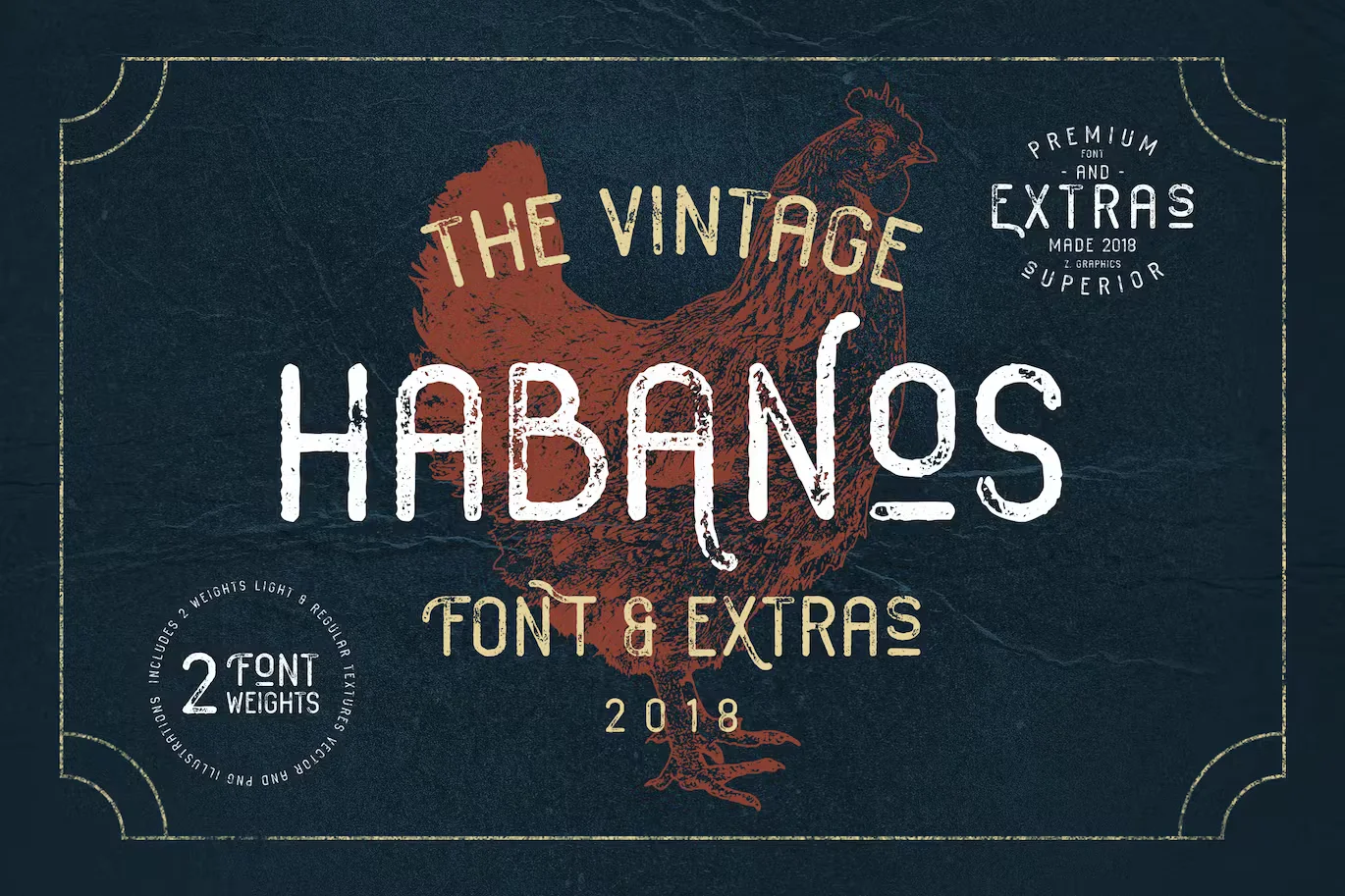 Introducing Habanos, a unique toolkit that combines retro fonts and letterpress elements. This comprehensive package features two distinctive fonts – Habanos Regular and Light – along with a collection of textures, illustrations, and pre-made logos.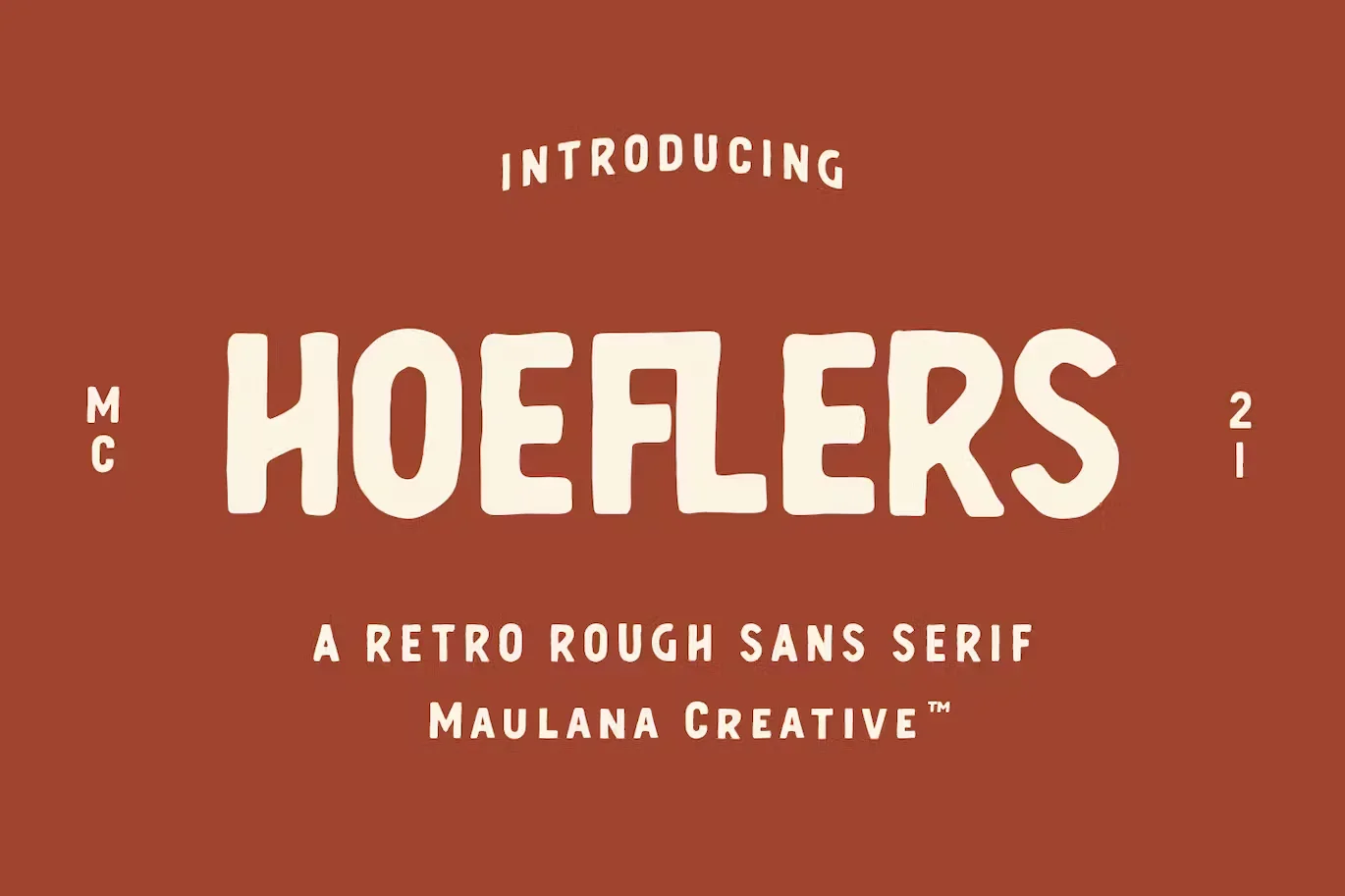 Hoeflers is a font that takes inspiration from the vintage sign boards, music, shops, and movies of the 70s. It features a rough stroke outline that is then filled in. The font includes opentype features such as ligatures and supports over 100+ languages. It is a great choice for logo design, movie titles, book titles, and any other creative projects you are working on. Use Hoeflers Rough sans font to create stunning and eye-catching designs.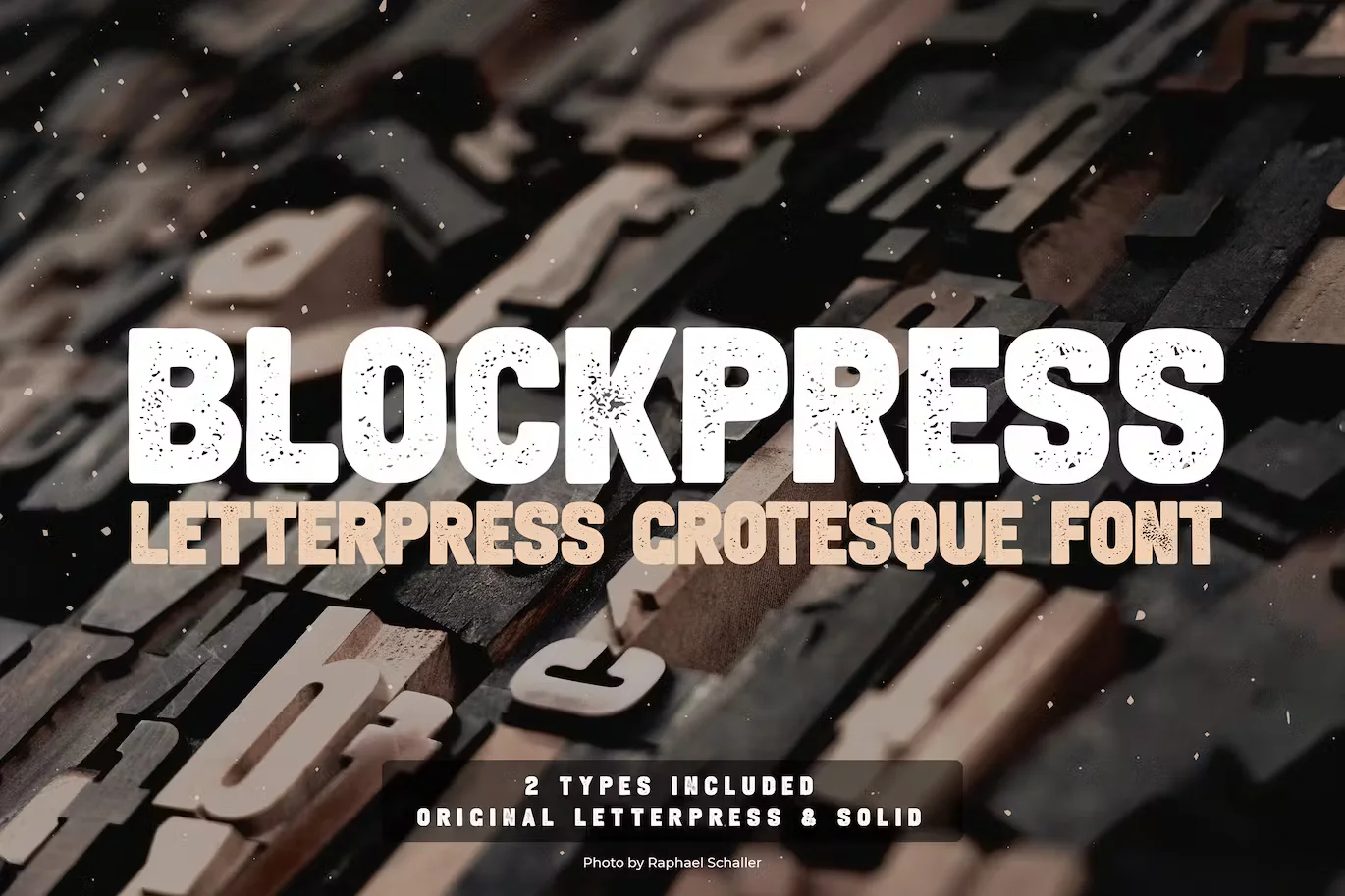 BlockPress is a type of font that has an uppercase sans-serif letterpress grotesque style or a distressed style. It has a vintage appearance and is primarily used for titling and headings. The font was created by Mint Pixels and is available in two styles – letterpress and solid, both in the OTF file format.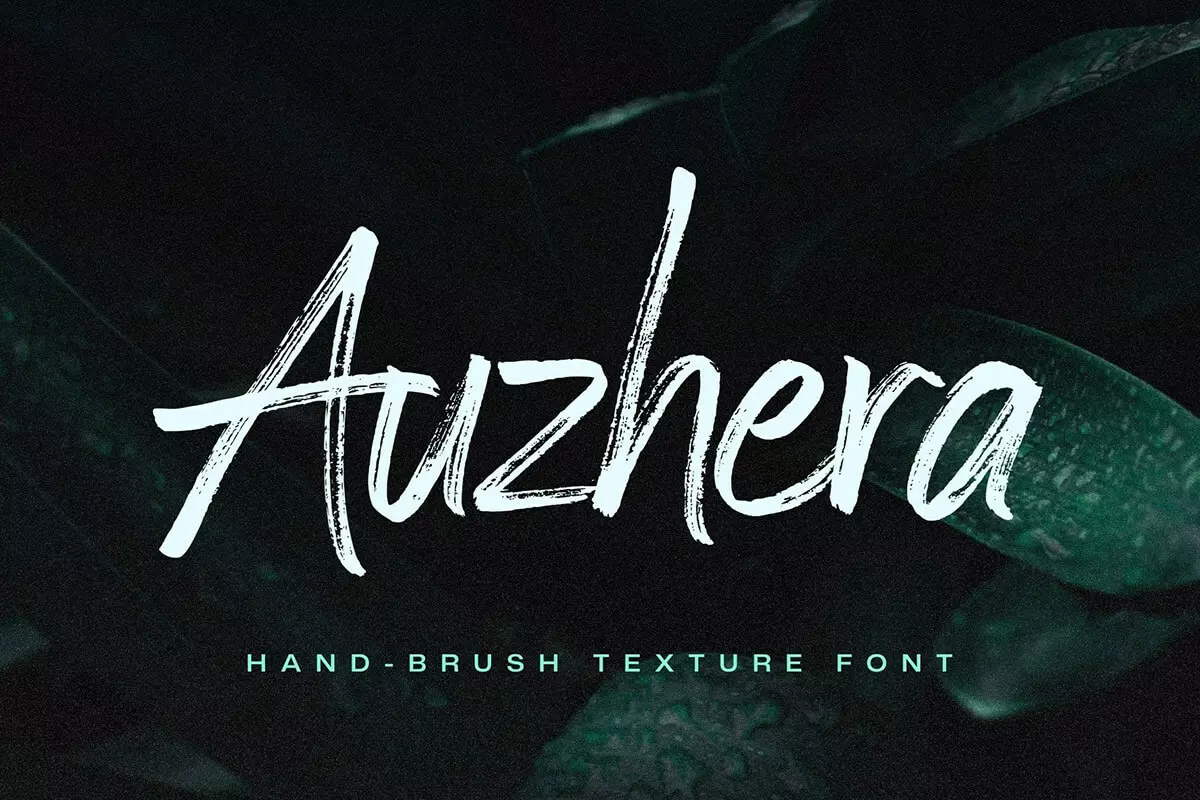 Introducing Auzhera Brush Font, a remarkable and distinctive hand-brushed textured distressed font that brings a genuine, handwritten touch to your projects.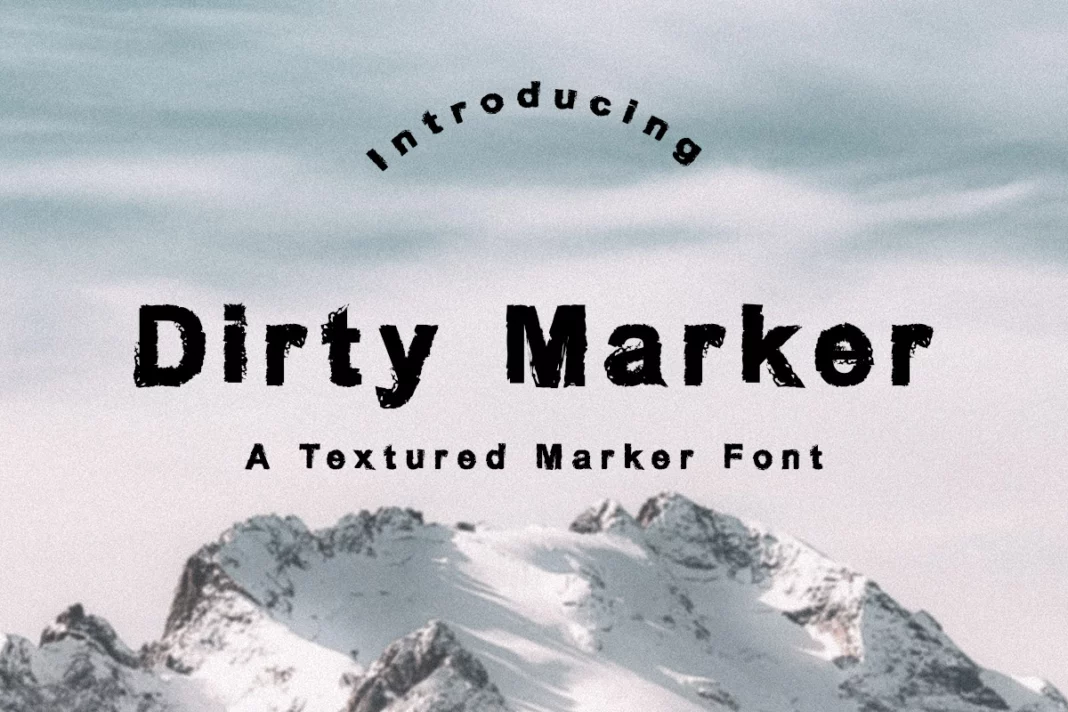 The Dirty Marker Textured Font is a versatile and elegant handwritten distressed font that adds a playful and timeless touch to any project. It includes uppercase, lowercase, and number characters, making it suitable for various applications such as weddings, feminine branding, social media, cards, logos, websites, stationery, advertisements, product packaging, labels, photography, watermarks, special events, handwritten notes, and more. With its professional and stylish design, the Dirty Marker font is sure to enhance the look of any design project.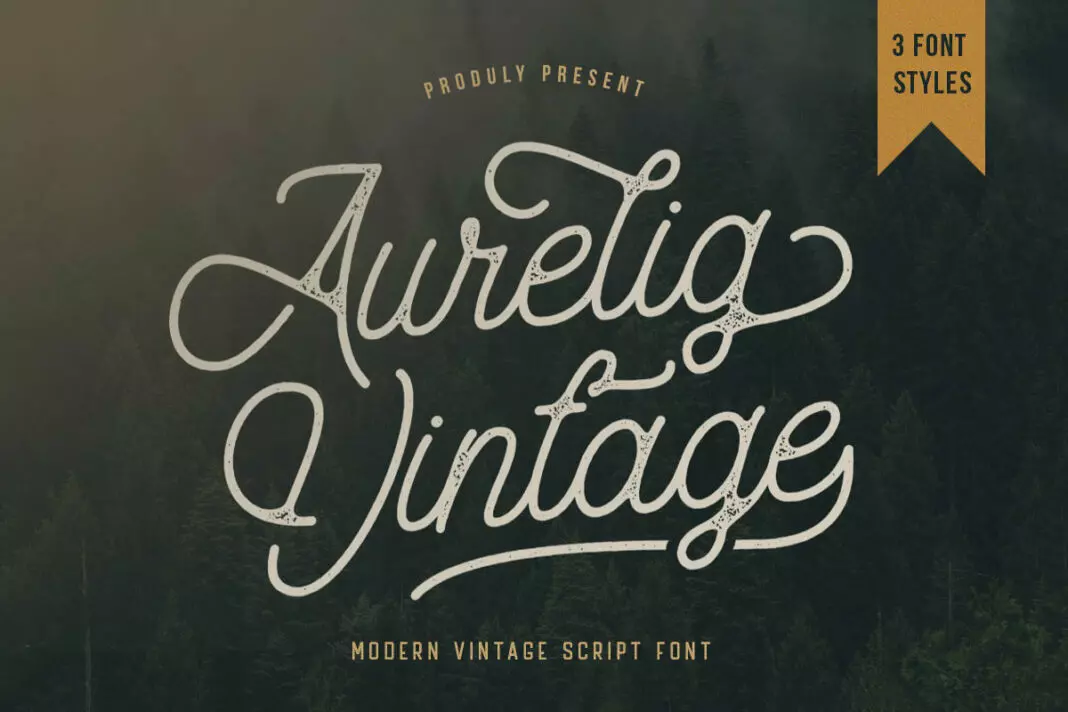 Introducing Aurelig Vintage Font, a trendy and artistic monoline style font that draws inspiration from the modern vintage and retro styles.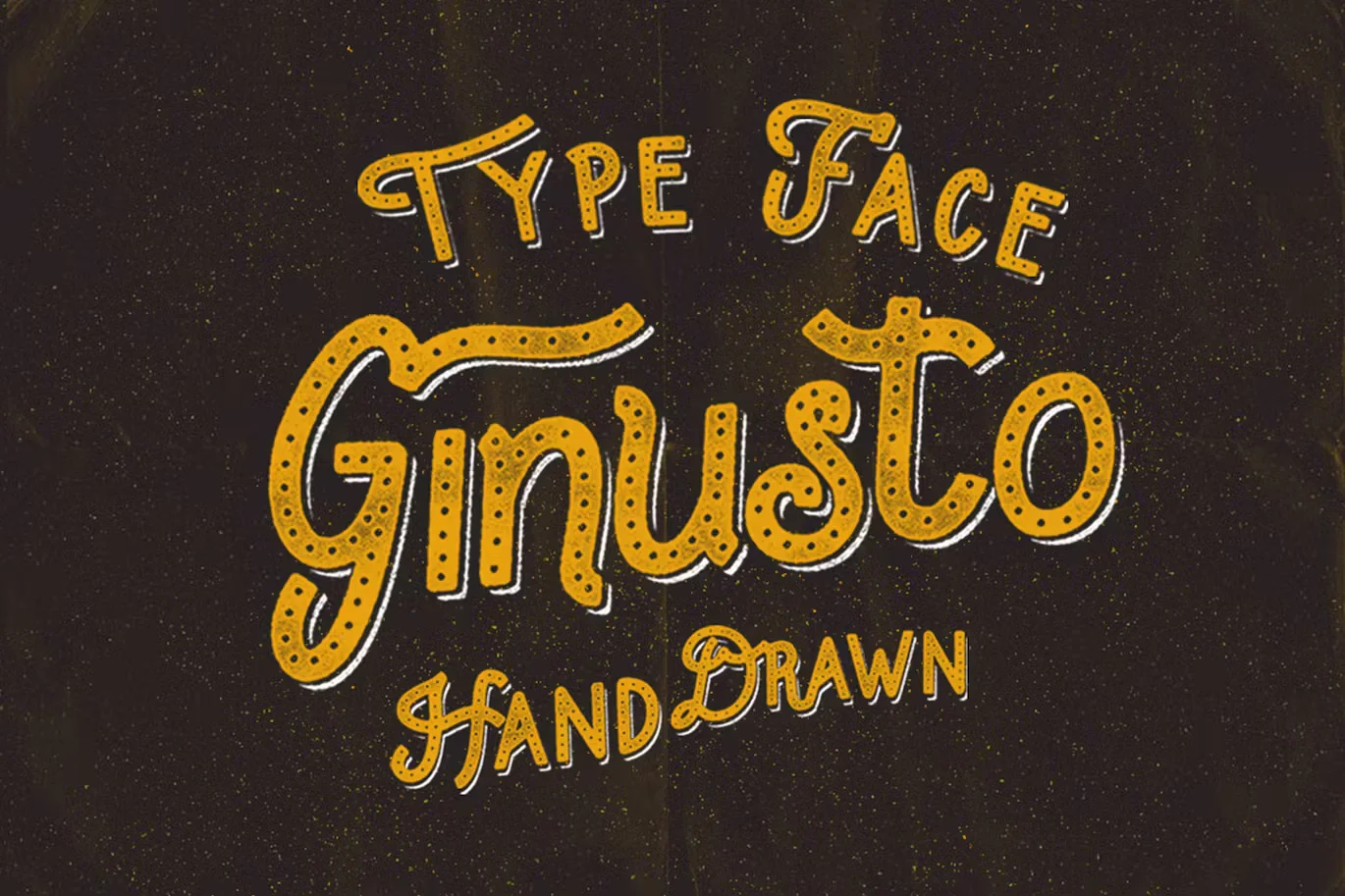 The Ginusto Family typeface font is a handmade font that includes alternate characters and ornaments, designed to inspire creativity and facilitate the creation of amazing work. When you purchase this font, you will receive 4 variations of the Ginusto Family font in otf format, an ornament pack, and a video tutorial. The tutorial will guide you on how to access the alternate glyphs in Illustrator using the Gunisto typeface, as well as how to make the most out of the Gunisto font.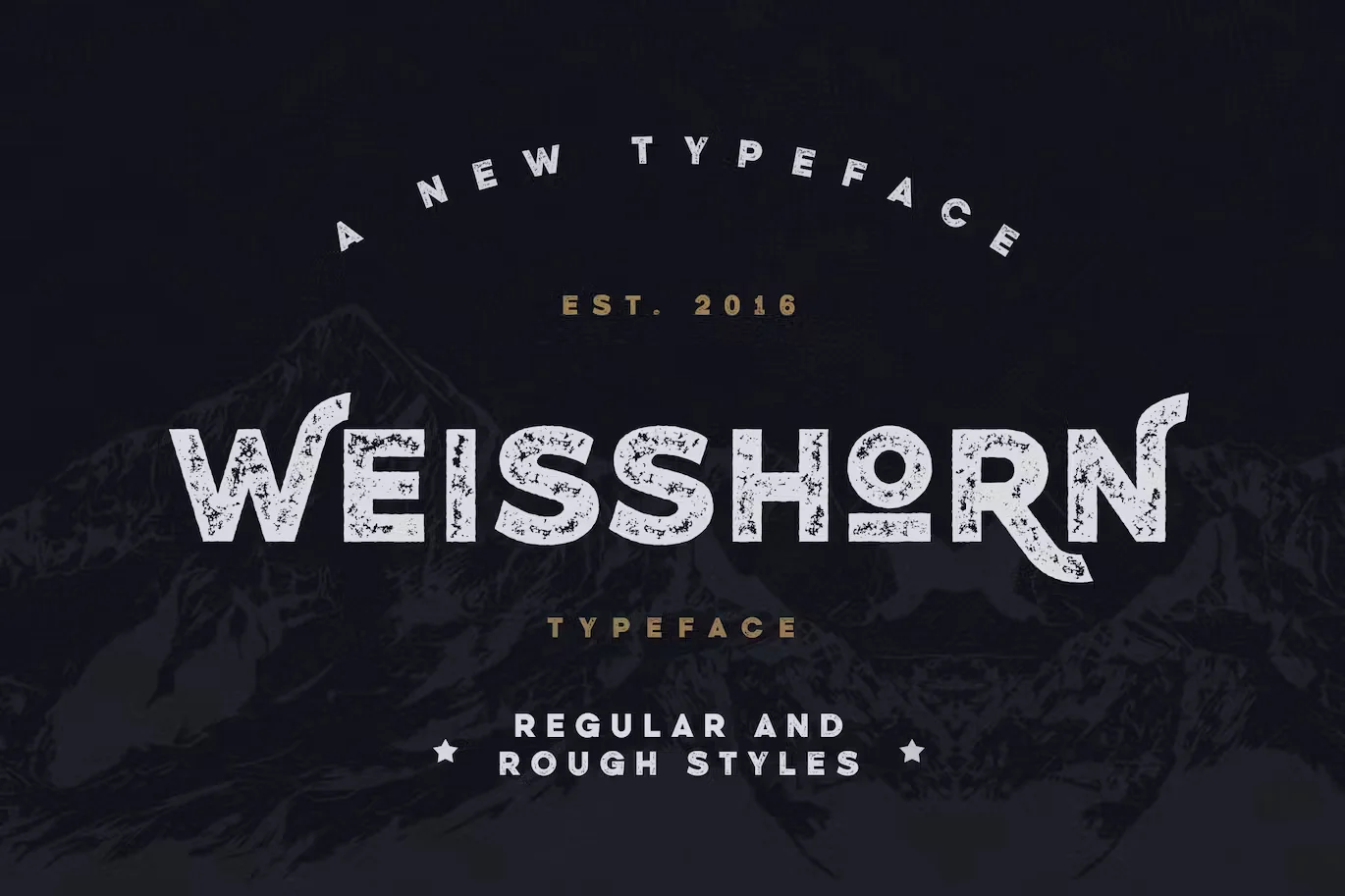 Introducing the Weisshorn Typeface, a modern font featuring a Rough version with a total of 280 glyphs and alternative characters. This versatile font is perfect for enhancing any layout and creating captivating designs. It particularly shines in packaging design, making it ideal for branding, logo creation, labels, and more. In addition to the font itself, the package includes a range of patterns, objects, and pre-designed badges for added convenience.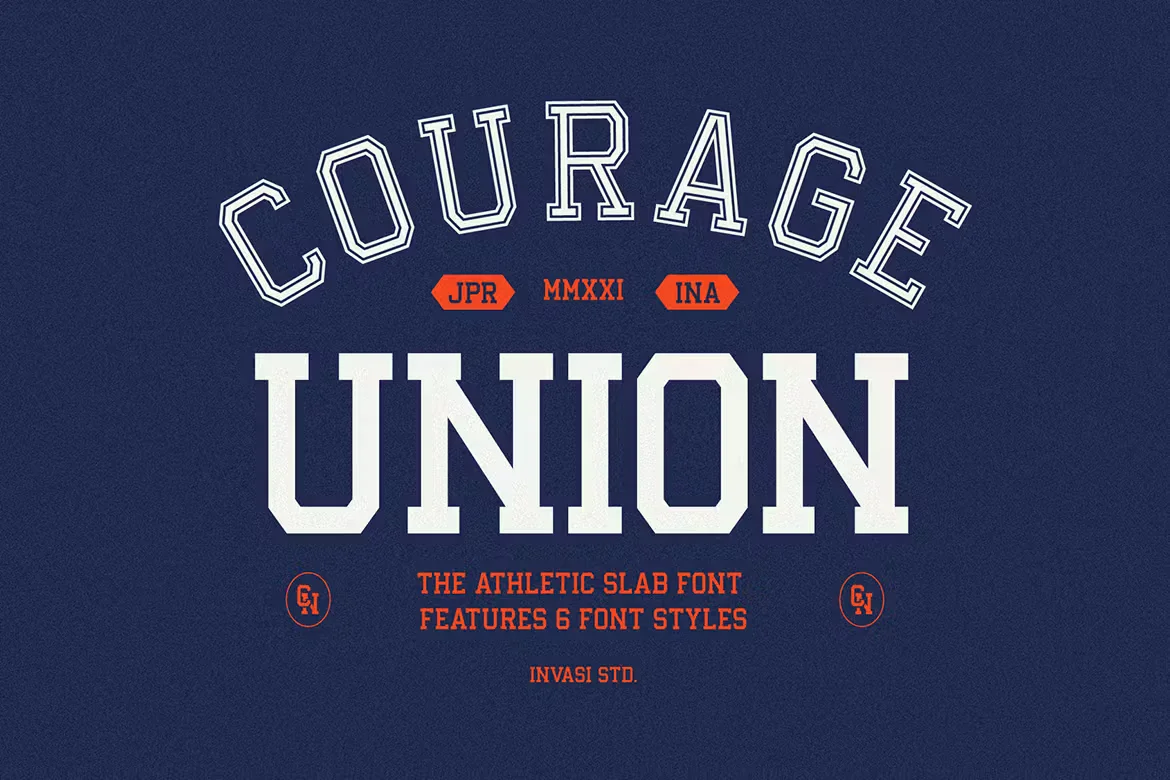 The Courage Union font draws inspiration from classic sportswear, featuring a slab serif style that exudes a nostalgic athletic vibe. With six variations available – regular, rough, halftone, outline, outline rough, and outline halftone – this font offers a range of carefully crafted styles.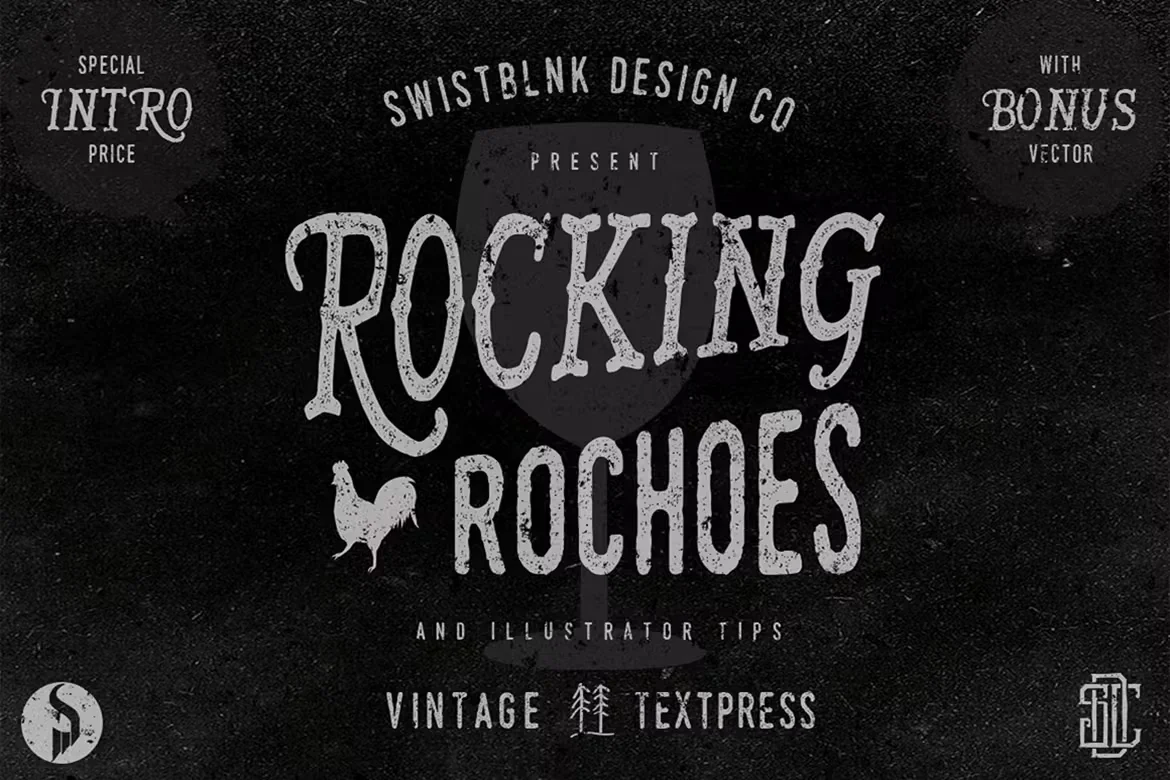 Rocking Bones is a Serif Handdrawn font that mimics the appearance of bones, giving it a unique and handmade feel. This versatile font allows for creative expression, allowing you to imagine and reach for the sky. Additionally, it comes with a bonus vector pack that includes Vintage Hand Drawn Style Logos And Badges.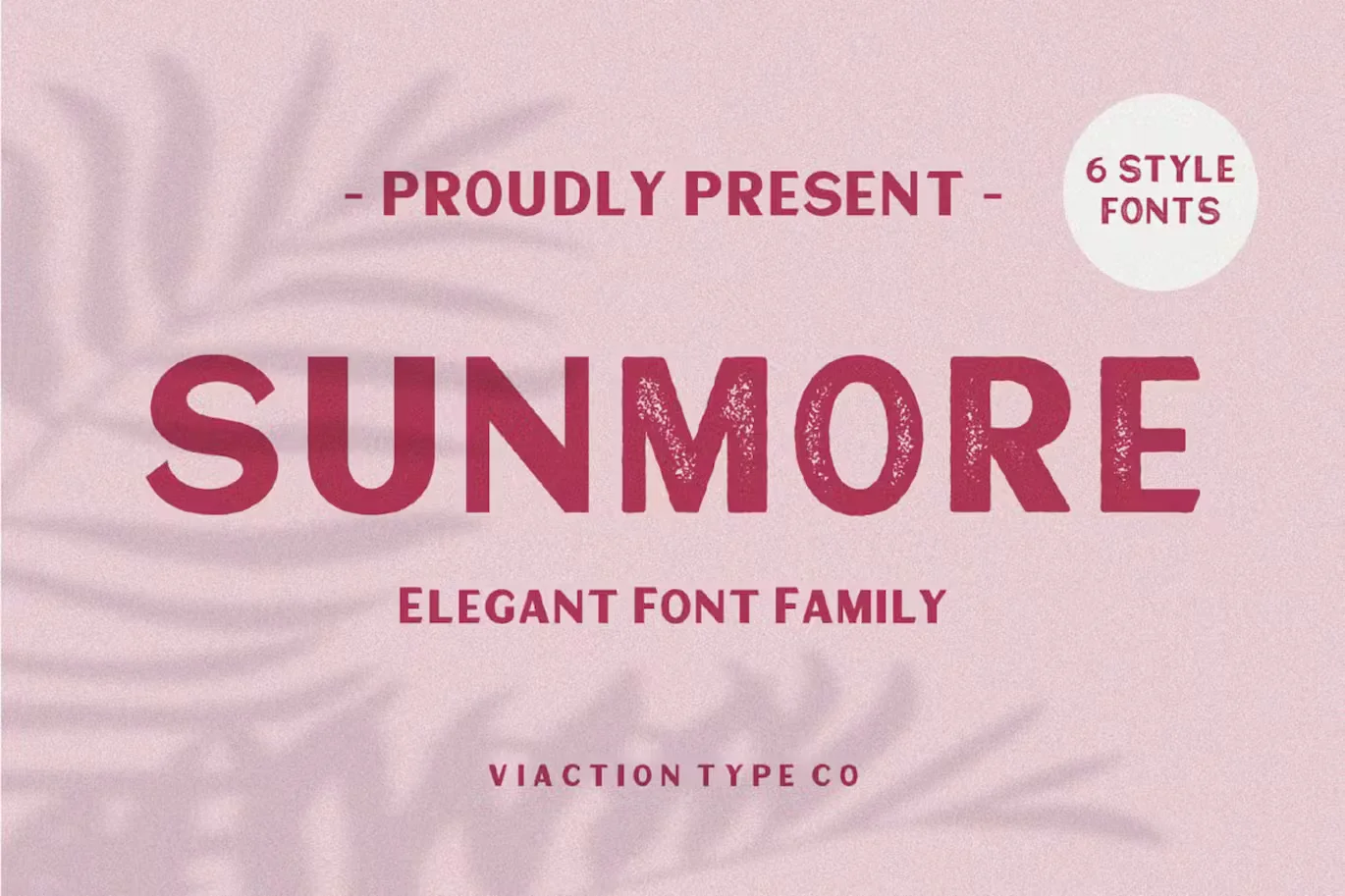 Sunmore is a type of font that features elegant characters and a sans serif style. It is ideal for any project that requires an elegant theme, including vintage designs. With six different font style options, Sunmore can be easily used for a variety of design themes.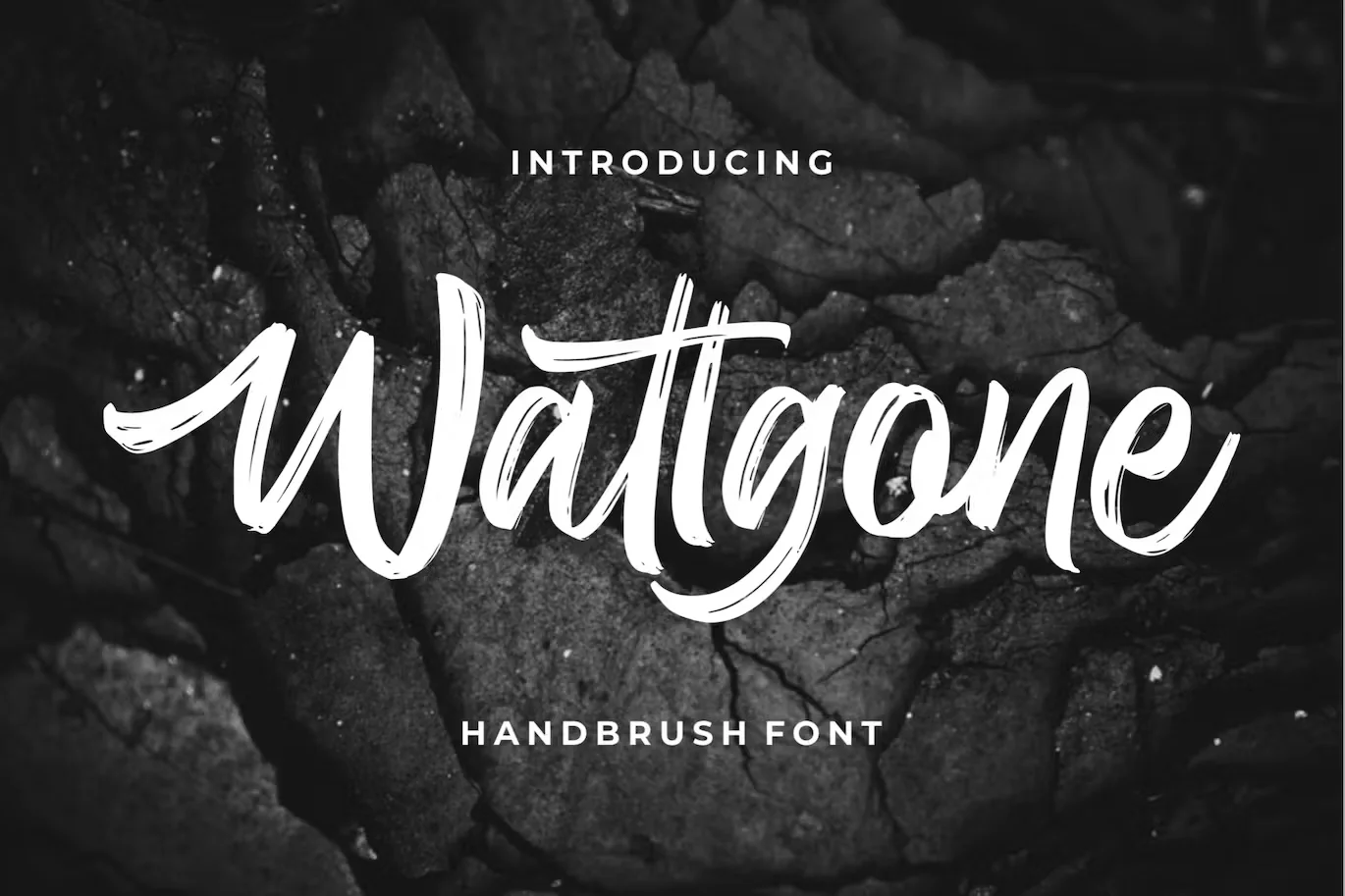 Introducing Wattgone, a stylish script font that effortlessly combines attractive curves with a modern urban edge. With its eye-catching appeal, this font is the perfect choice for logo designs, brand imagery, handwritten quotes, product packaging, merchandise, and social media posts.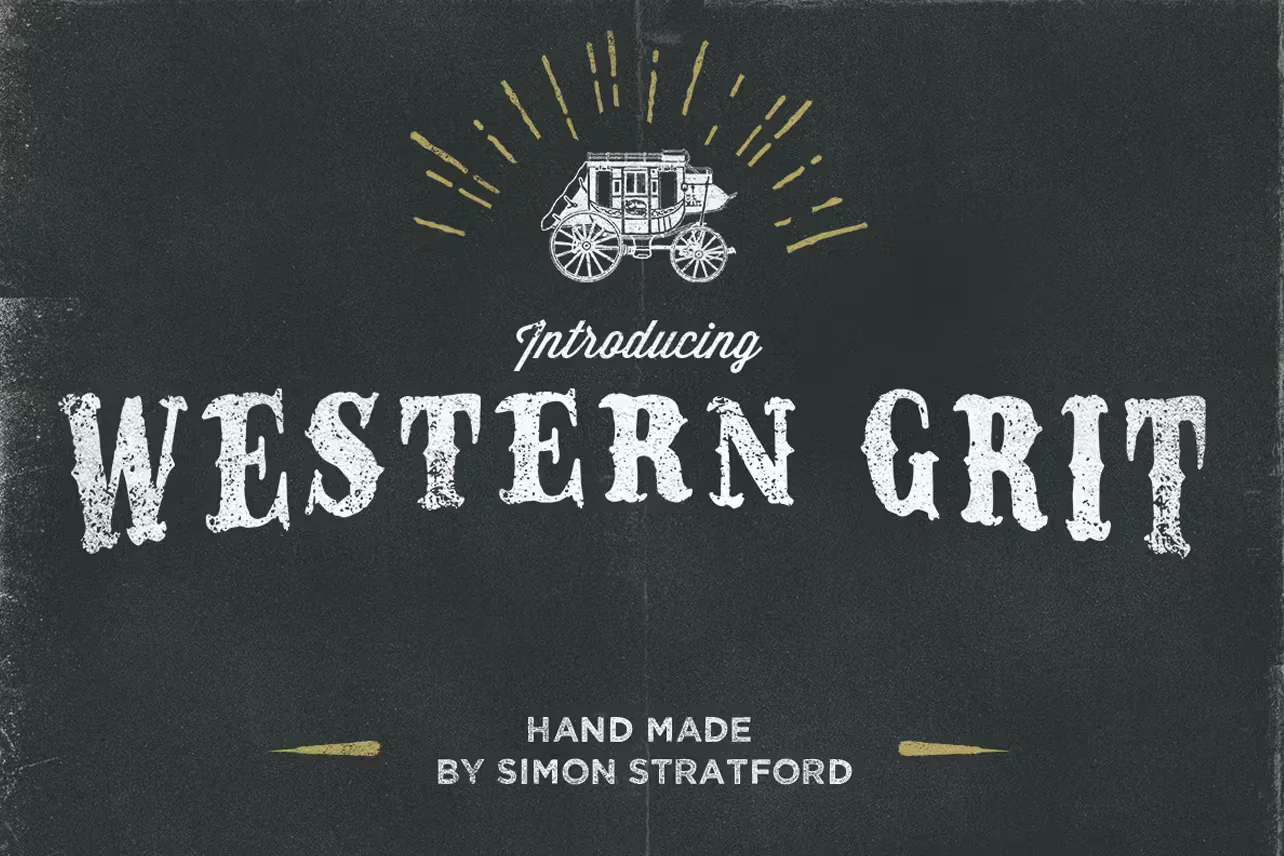 Western Grit is a unique typeface that features a hand-drawn, distressed style. With its intentionally messed up appearance and abundant character, it resembles old wanted posters or signs commonly found in the Western genre. This typeface is entirely crafted by hand, ensuring its authenticity.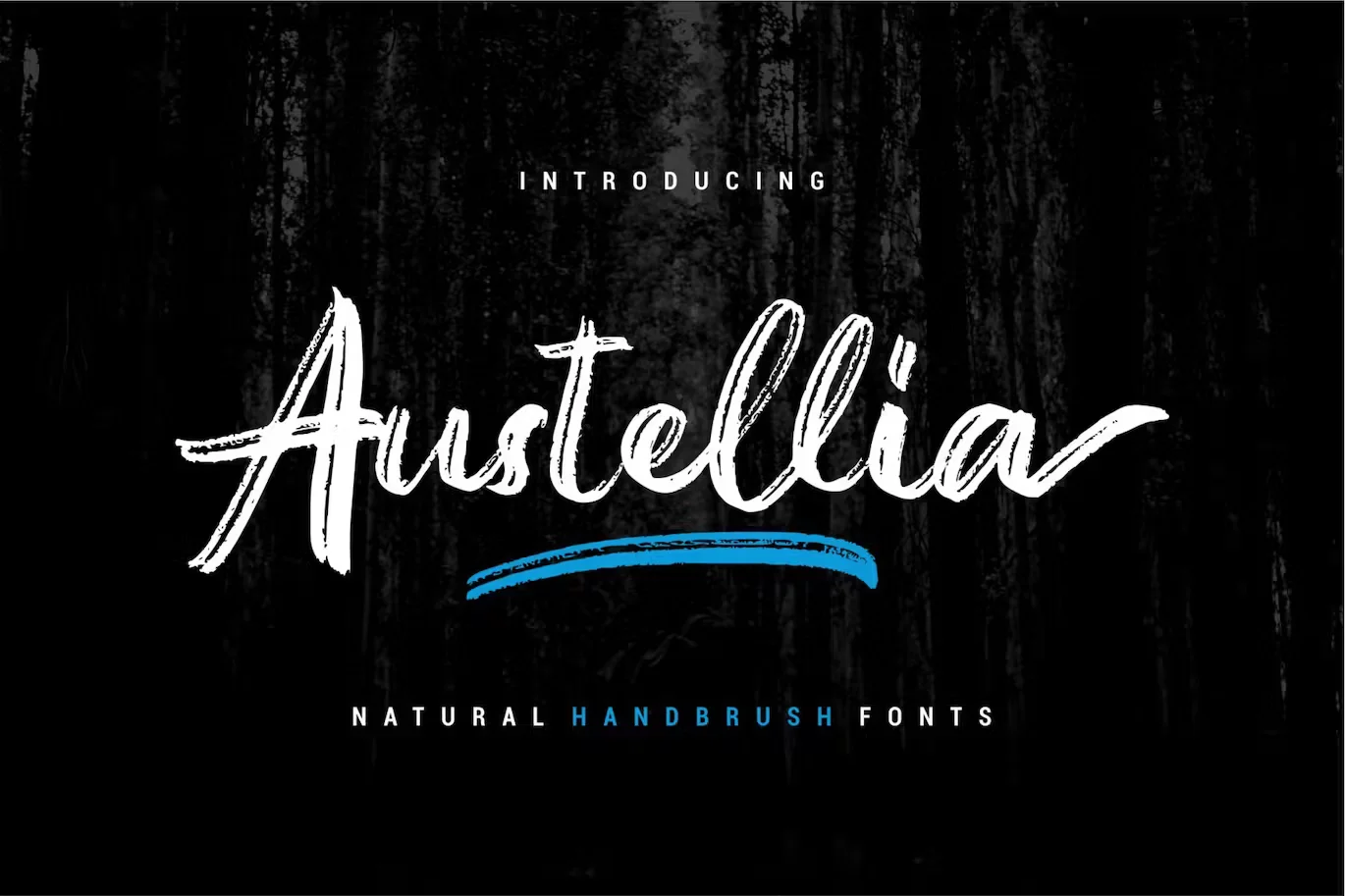 Austellia, is designed using natural handbrushes to add a distinctive touch to your design projects. With its unique Opentype features and ligatures, Austellia will significantly enhance the visual appeal of your designs.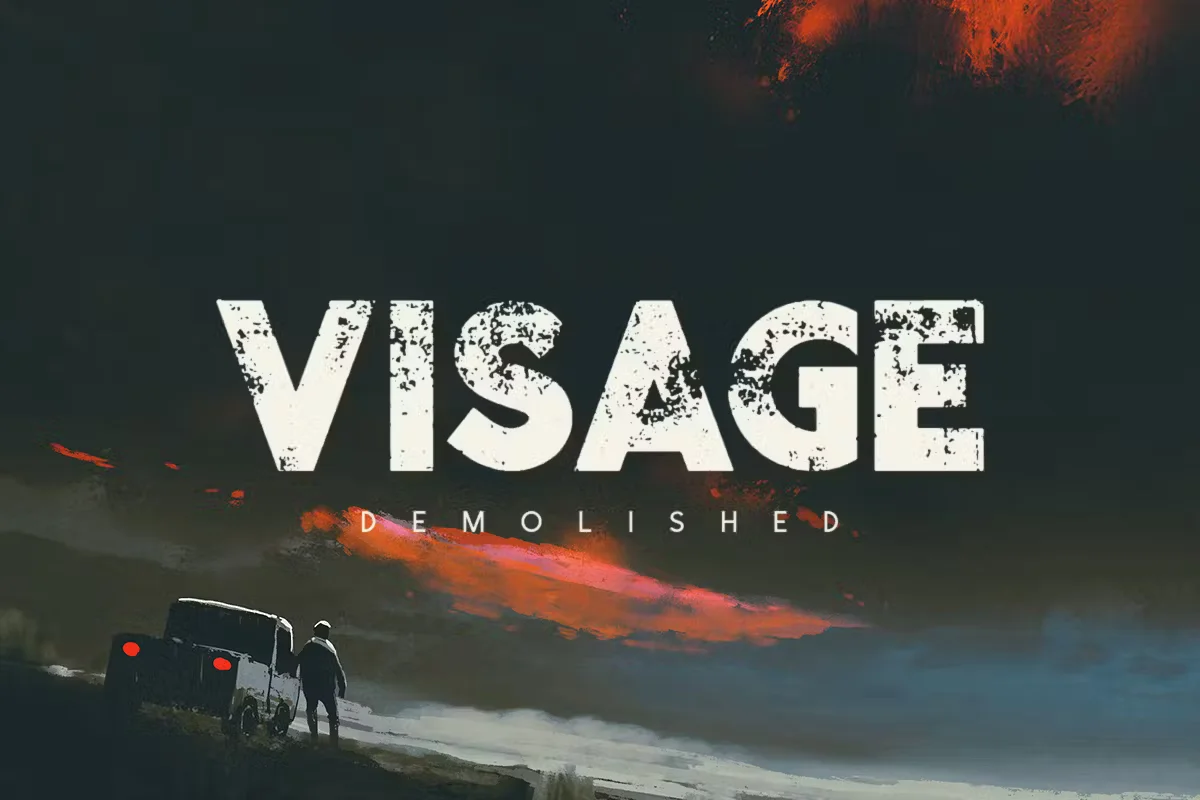 The Visage font in its demolished version is perfect for creating grungy titles. It comes with uppercase letters in multiple languages, numbers, and punctuation marks.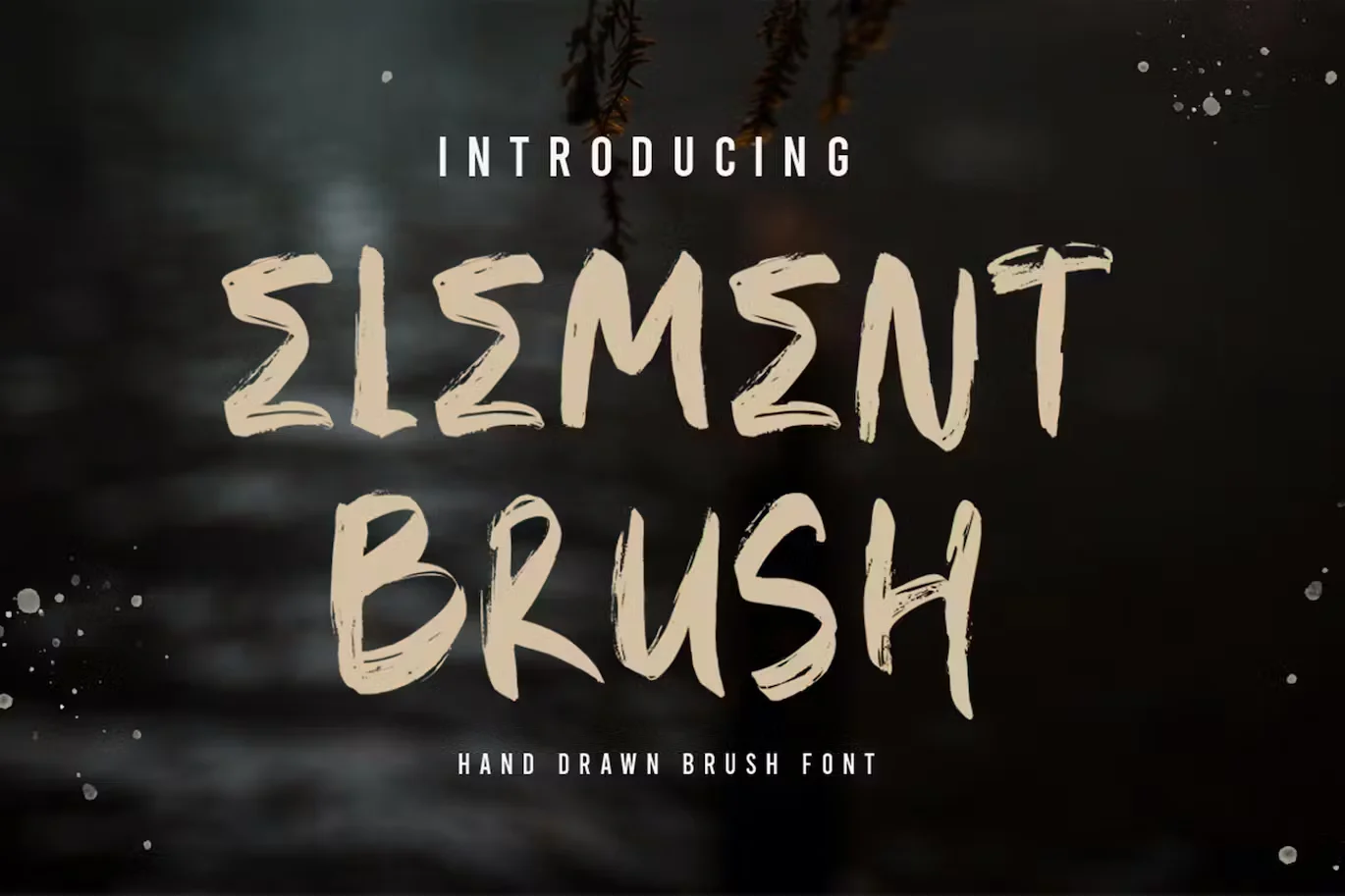 The ELEMENT font features brush caps with a natural and rough dry brush stroke, giving it a sharp and quick hand-drawn appearance. It is a versatile font suitable for various projects.
Related Posts
25+ Best Fonts for Your Gaming Projects
Conclusion
In conclusion, if you're aiming to create designs with an antique or gritty vibe, incorporating distressed fonts is an excellent choice. With our curated selection of both free and pro options, you'll find the perfect typeface to achieve that vintage look with ease.