Free Instagram highlight icons can significantly boost your Instagram profile's aesthetic appeal. Known for its compelling visual sharing, Instagram has secured a unique position in the vast realm of social media. It offers an interactive platform to share photos, videos, and stories. Among its features, Instagram Highlights stands out, a potent tool that empowers users to showcase their most memorable stories and moments.
UNLIMITED DOWNLOADS: 50 Million+ Fonts & Design Assets
All the Fonts you need and many other design elements, are available for a monthly subscription by subscribing to Envato Elements. The subscription costs $16.50 per month and gives you unlimited access to a massive and growing library of over 50 million items that can be downloaded as often as you need (stock photos too)!

But, the story doesn't end here. The visual appeal of your profile can be taken to the next level by using these eye-catching highlight icons. These tiny artistic elements add a unique charm to your Instagram profile. Whether you're a business owner aspiring to enhance your digital presence, an influencer striving for an engaging profile, or an everyday user aiming to add some flair to your profile, these free Instagram highlight icons are an excellent resource. This article presents the top 10+ best free Instagram highlight icons that will indeed elevate your profile's aesthetics.
[ez-toc]
The Magic of Instagram Highlight Icons
Highlight icons are not just mere aesthetic accessories for your profile; they bring along a surge of creativity, personalization, and unique identification. Imagine visiting a profile with a range of beautifully designed highlight icons representing various aspects of the user's life or business. It's attention-grabbing, right? The fascinating thing about these icons is that they can be customized to represent different categories of your highlights, from travel memories to business offerings, amplifying the overall look and feel of your profile.
The Top 10 Instagram Highlight Icons
We've sorted through the vast array of options to bring you the ten best free icons for your Instagram Highlights. While choosing, consider the overall theme of your profile or business, your personal style, and what you want each highlight category to represent. Whether you're going for a minimalistic black-and-white aesthetic, a vibrant and colorful theme, or something quirky and unique, there's an icon pack out there to match. Here are our top 10 picks: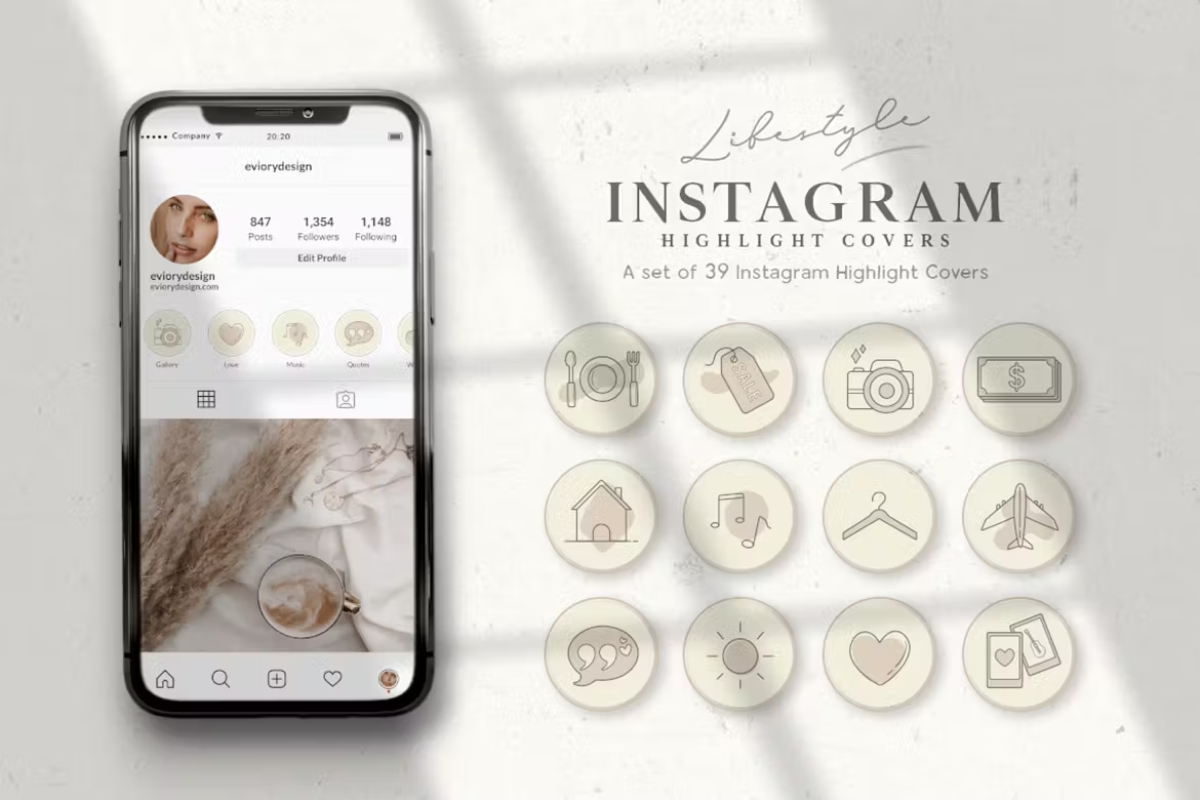 This icon lets you share your lifestyle – from everyday routines to special events. It's a glimpse into your world, narrated through carefully curated photos and videos.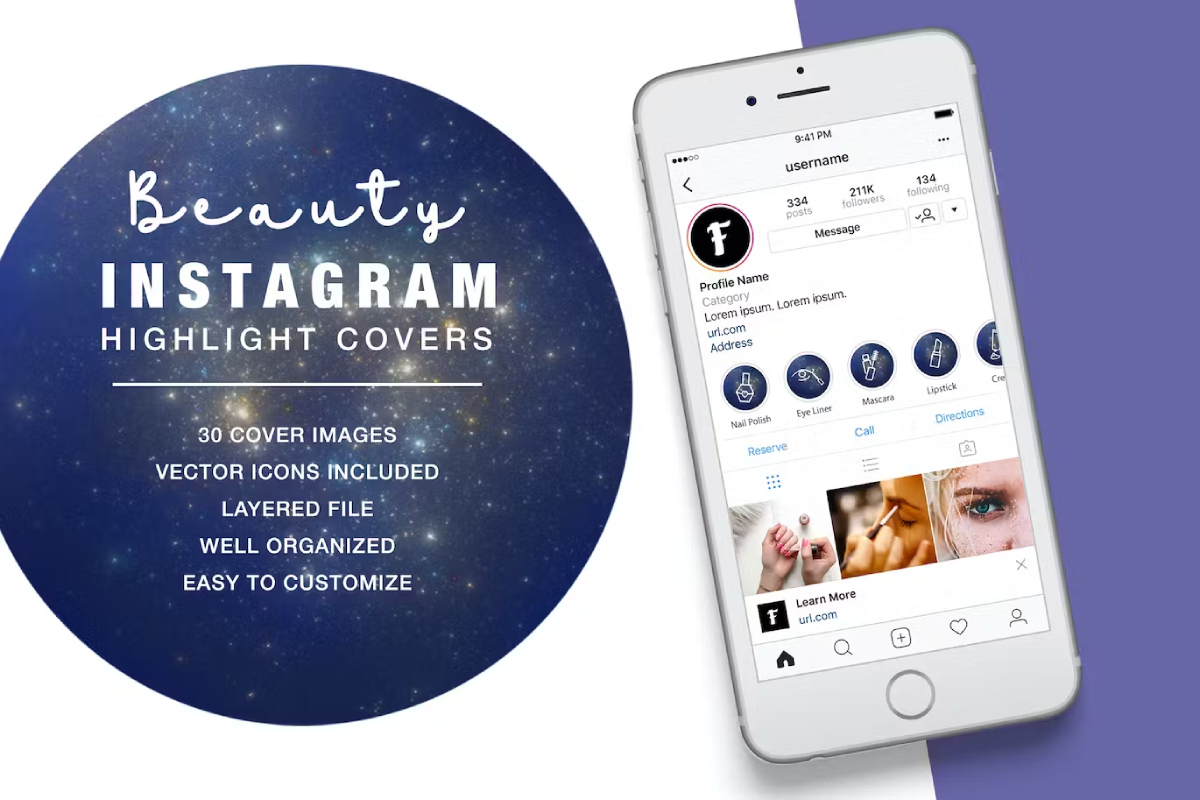 Reflect your passion for beauty and makeup through the beauty Instagram highlight space. This icon is your canvas to express, inspire, and transform, one look at a time.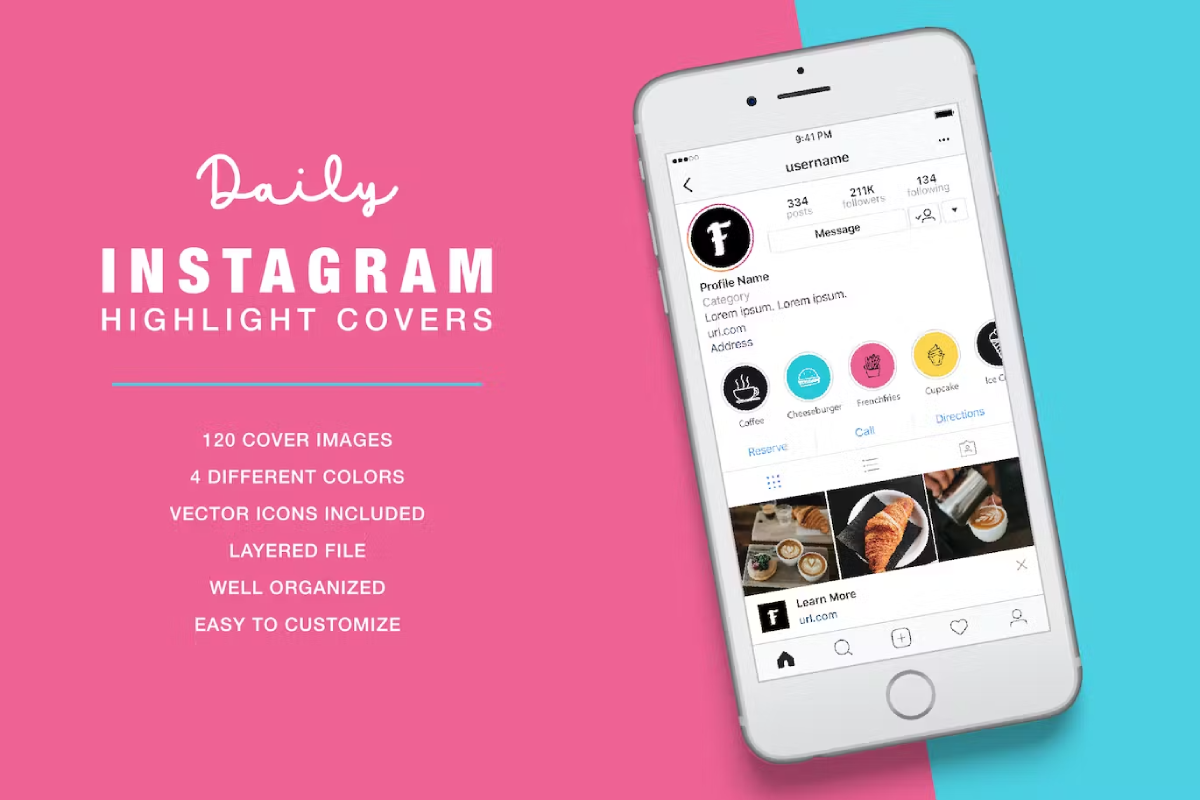 For those who love minimalist design, the solid color cover keeps things simple yet stylish, setting the mood for your daily shares.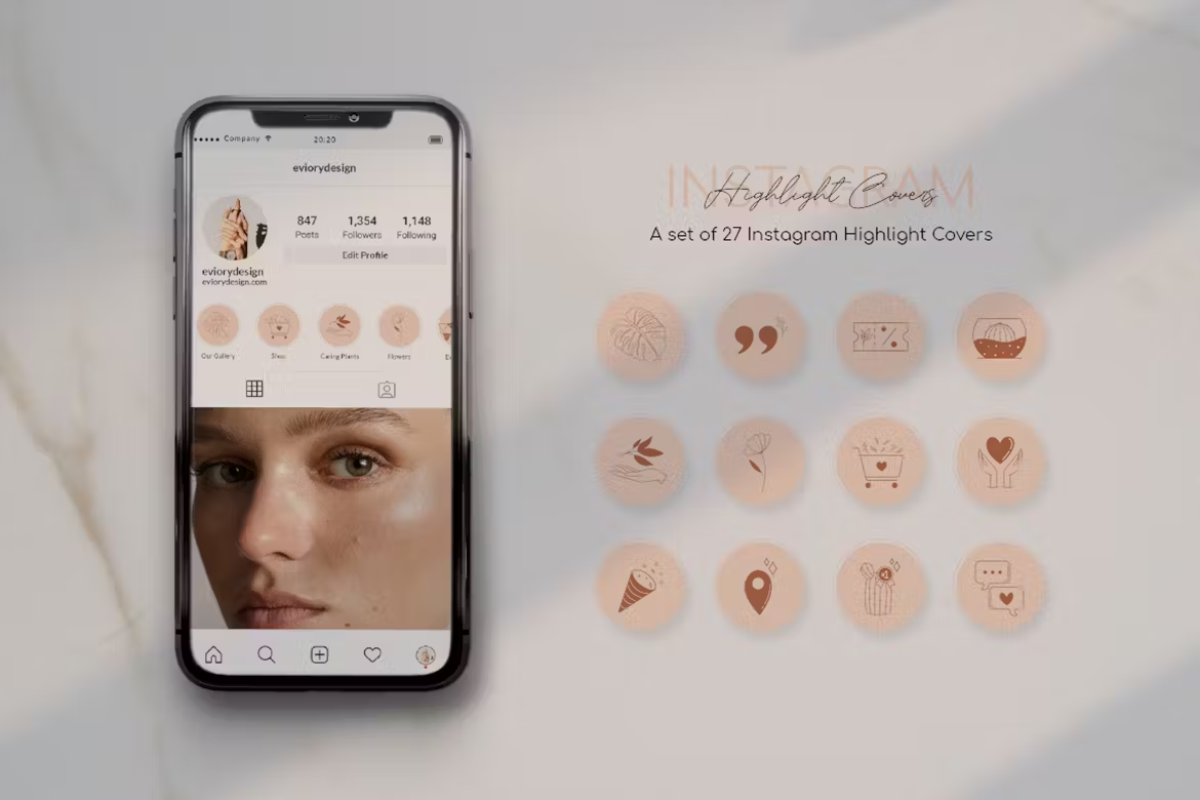 For nature lovers, this icon encapsulates your passion for all things green. Share your botanical journey, one plant at a time, inspiring others to love and nurture Mother Earth.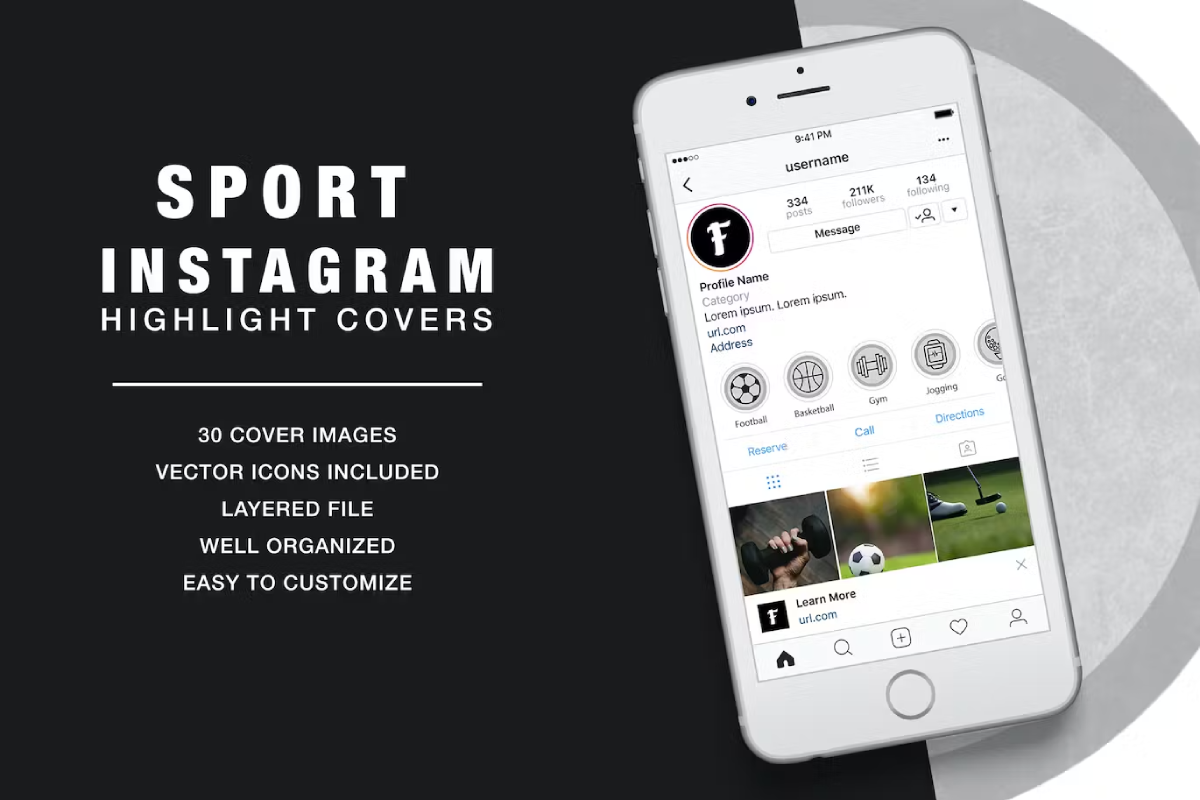 Perfect for fitness enthusiasts, this metallic icon symbolizes strength, resilience, and the exhilarating journey of athleticism.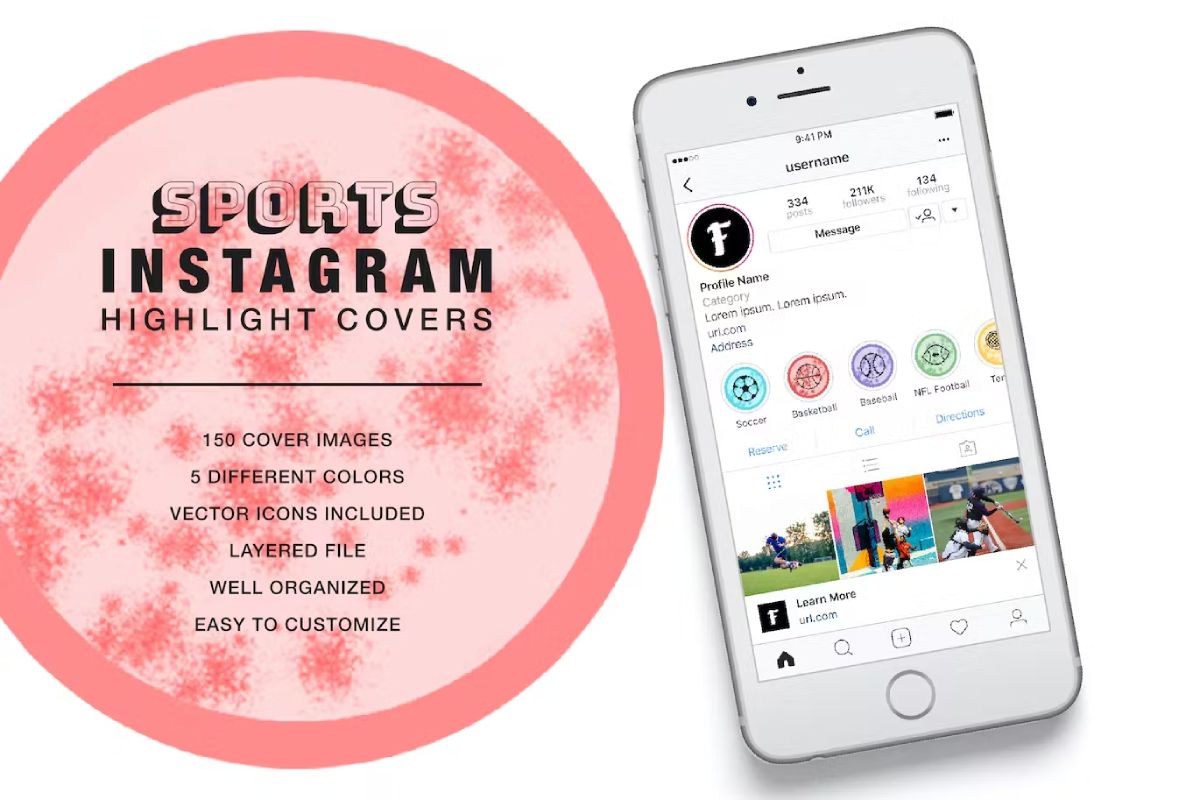 Embrace the adrenaline rush with this sporty highlight, embodying the energy, dynamism, and drive intrinsic to the world of sports.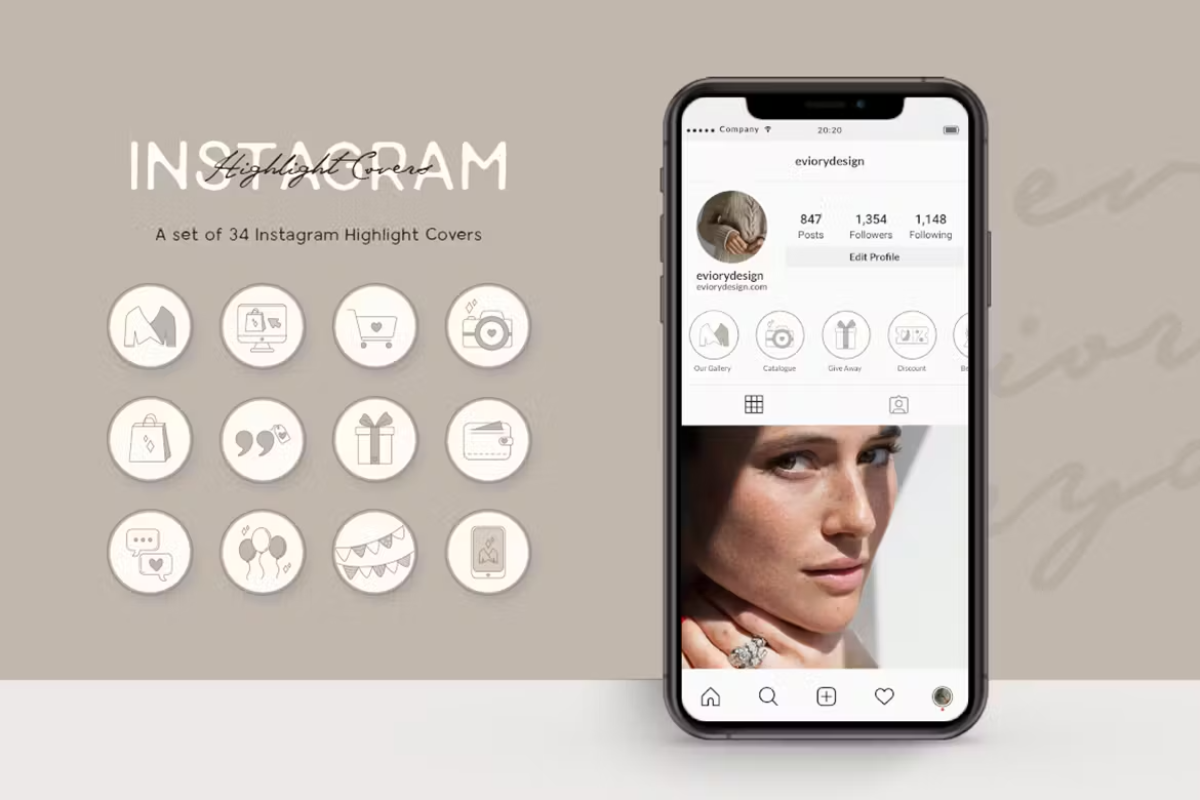 Entrepreneurs can use this icon to showcase their products or services, giving a professional touch to their business profiles, while engaging customers in unique and creative ways.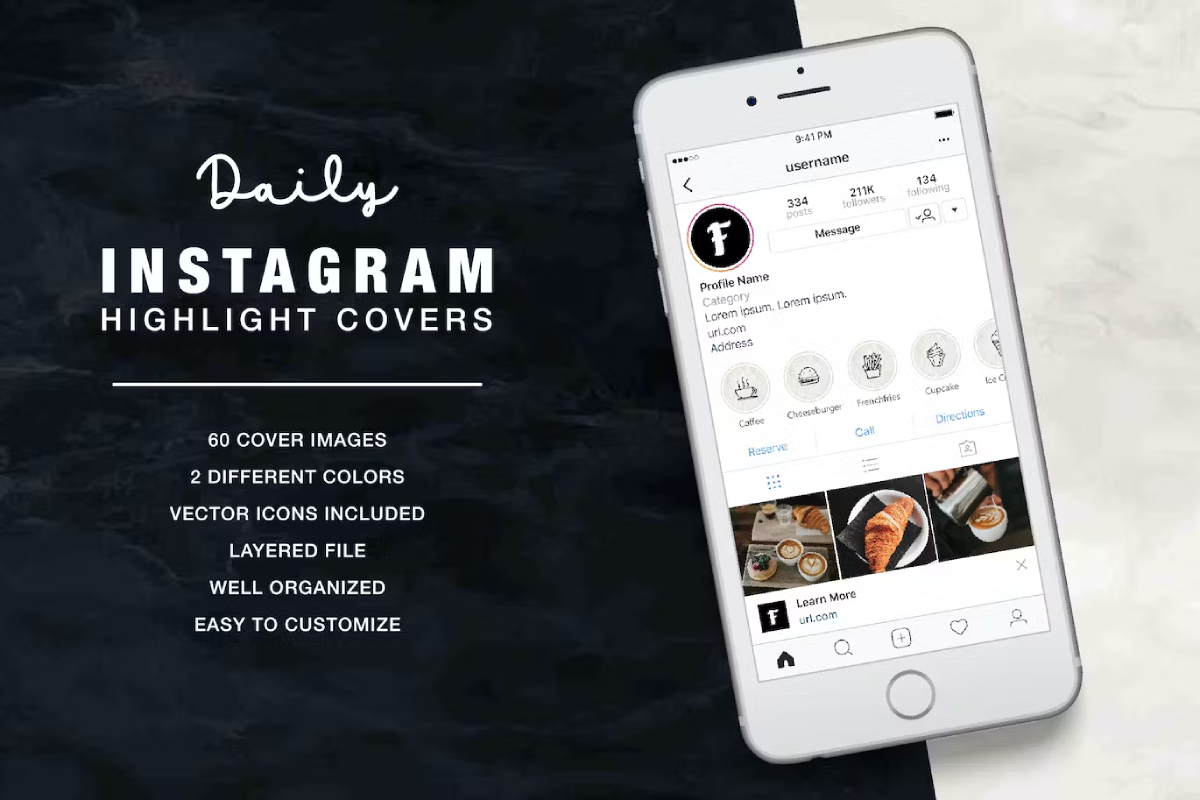 This icon adds an artistic touch to your daily highlights, reflecting the grace and beauty of ceramics. It's a blend of style and sophistication that adds a unique character to your shares.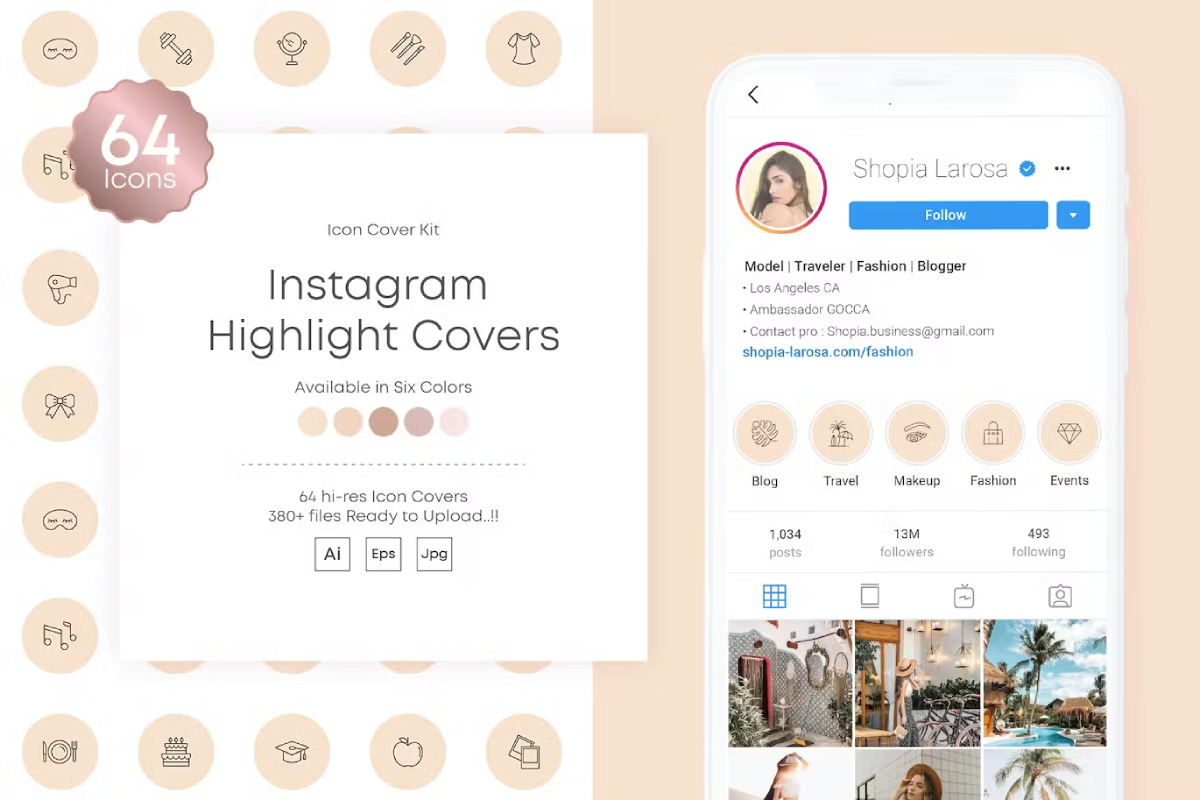 Offering a plethora of options, this kit completes your profile, enabling you to create an aesthetically pleasing and cohesive look, while keeping your content organized and easy to navigate.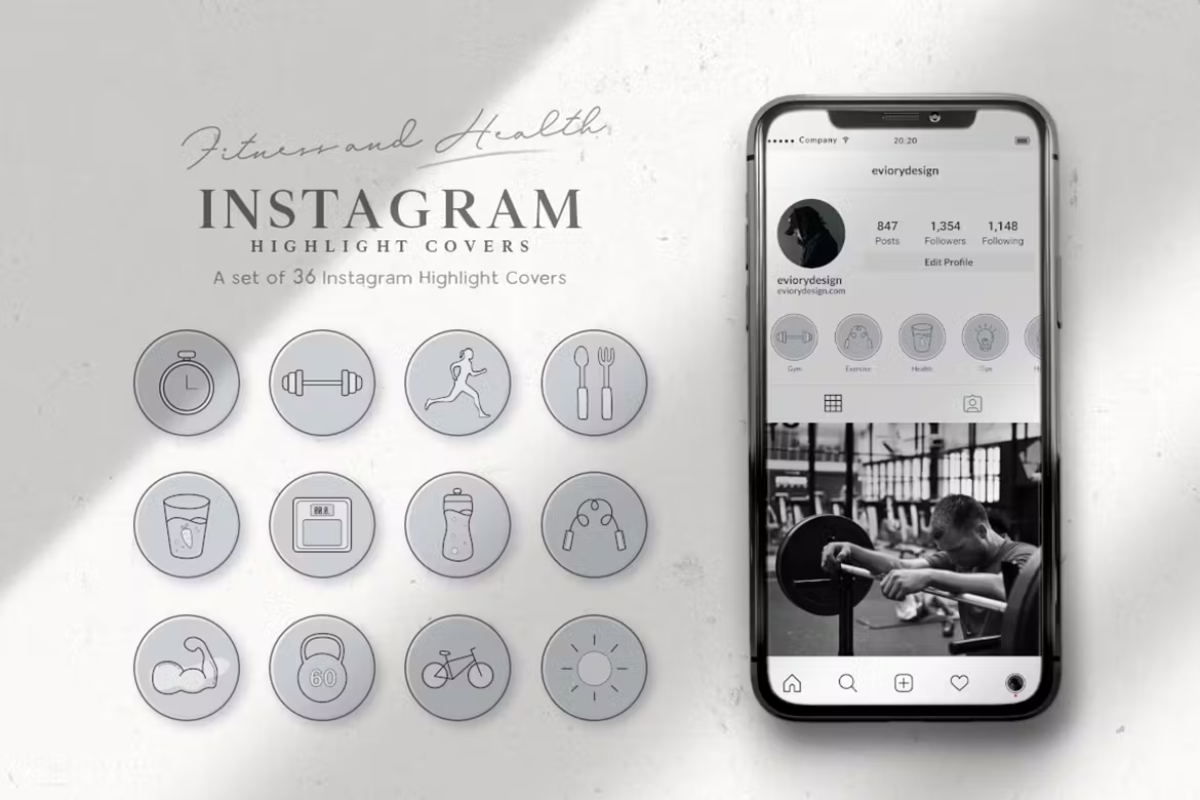 Share your fitness journey, workout routines, health tips, and inspiring transformations with this gym and health-focused highlight. It's a motivation boost for you and your followers alike, fostering a community of wellness and positivity.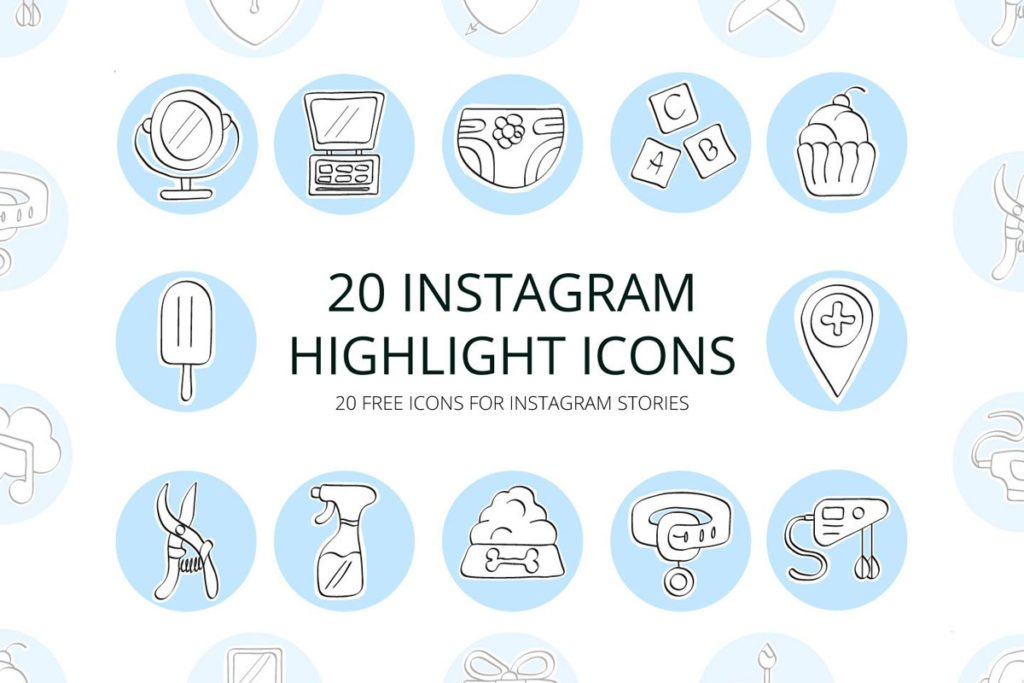 A set of 20 free Instagram highlight icons are available. These icons are very popular for making Instagram accounts look stylish. We recommend you use these images to create sections on your account. Simply download the file to start using. These can be used for personal or business purposes.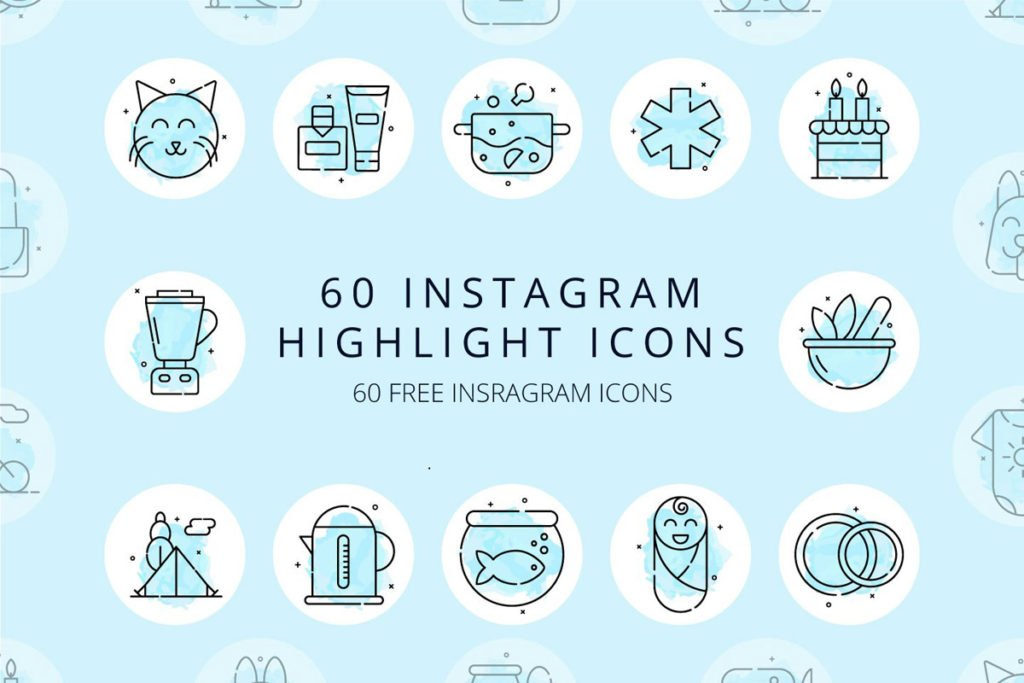 A pack of 60 free Instagram highlight icons are available. These are great quality icons for active Instagram users. You can use them to make your stories look more attractive. Each icon represents a different topic like cooking, kids, pets, leisure time, hobbies, and much more. These images can be used for either personal or business reasons.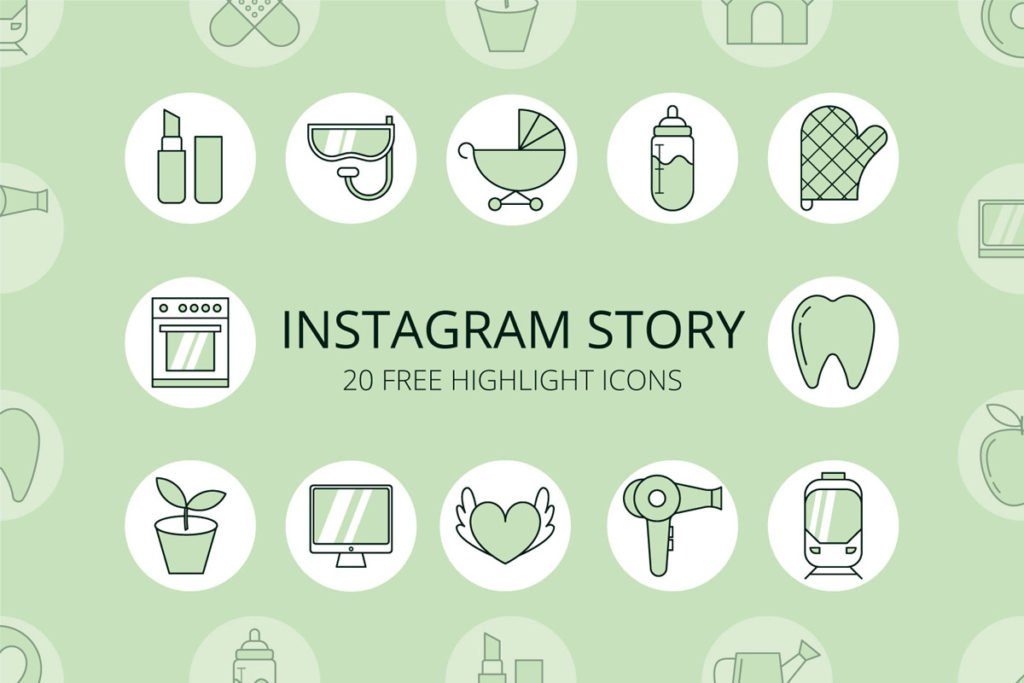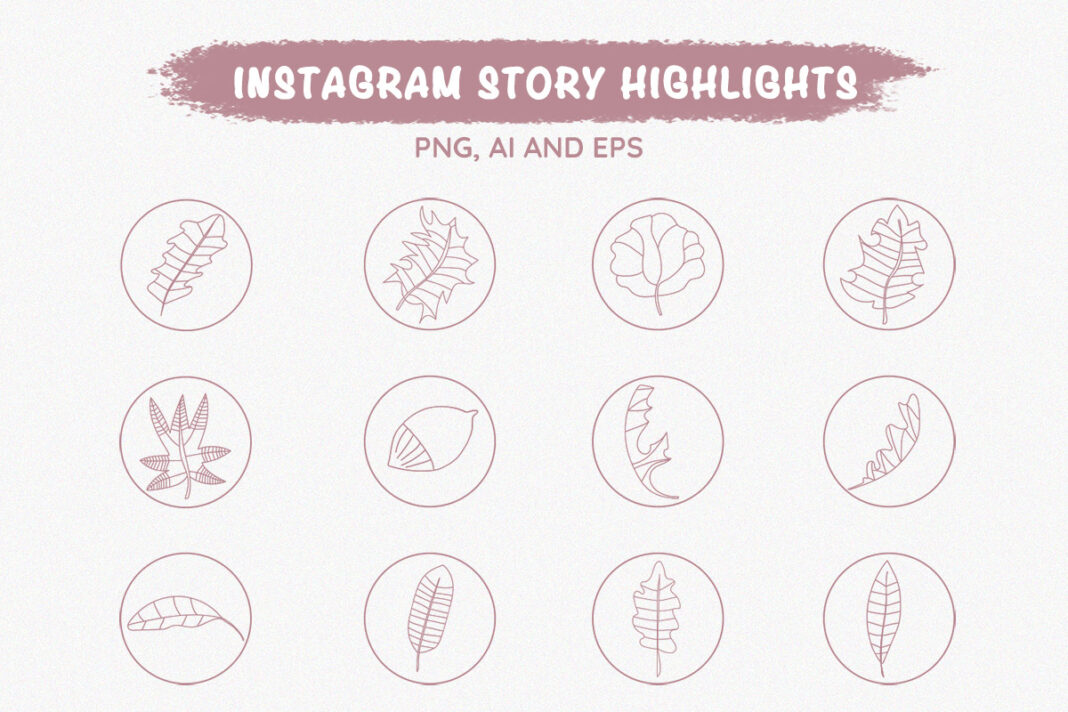 Botanical Instagram Highlight Icons are special plant-themed icons to help style and organize your Instagram profile to match your brand. These handmade story highlight icons can be used for both personal and business uses.
Conclusion
Instagram is not just about sharing visuals; it's also about creating an aesthetic, engaging, and unique digital space. In this vast, visually-driven platform, standing out requires a bit of creativity and a personal touch. The use of Instagram highlight icons can significantly boost your profile's aesthetic value, providing a creative yet subtle approach to personalizing your Instagram presence. With these top 10 best free Instagram highlight icons, you're well on your way to curating a profile that not only shares your best stories and moments but also does so in style.
Frequently Asked Questions (FAQs)
What exactly are Instagram highlights?
Instagram highlights are a feature on your Instagram profile that allows you to save and display your favorite stories beyond their usual 24-hour lifespan. They appear on your profile and can be categorized and customized using various highlight icons.
How can I use highlight icons effectively?
Highlight icons can be used to represent different categories of your highlights. Choose icons that align with your profile's overall aesthetic and the content of the highlight they represent. This makes it easier for your followers to navigate your profile and find content that interests them.
Where can I find free Instagram highlight icons?
Numerous online platforms provide free Instagram highlight icons. However, it's essential to choose ones that best match your brand image, personality, and overall profile theme. Our top 10 list is a good starting point, and there are many more options available online.
Can I Change my Instagram Highlights Icons?
Yes, you can! To change your Instagram Highlights icons, follow these simple steps:
Open your Instagram profile.
Tap on the "Edit Highlight" button on the desired Highlight.
Click on "Edit Cover."
Choose from your camera roll or browse the web for the new icon.
Position and resize the icon as desired.
Tap "Done," and voilà! Your new icon is ready to impress.
Where Can I Find Free Instagram Highlights Icons?
There are several websites and platforms that offer a wide range of free Instagram Highlights icons. Some popular sources include Flaticon, Iconfinder, and Pinterest. Remember to check the usage rights and give credit to the creators if required.
Can I Use Copyrighted Images as Highlights Icons?
No, it's essential to respect copyright laws and intellectual property rights. Using copyrighted images without proper authorization can lead to legal issues. Stick to free, royalty-free, or your self-created icons to avoid any complications.
Are These Icons Compatible with All Devices?
Yes, the Instagram Highlights icons are compatible with all devices, including smartphones and tablets. They are optimized to display perfectly on various screen sizes, ensuring a seamless experience for your followers.
Related Posts:
25+ Best Wedding Photoshop Actions & Effects
25+ Best Free Google Fonts For 2023