Welcome to our round-up of the top 25+ best wedding Photoshop actions! Whether you're a professional photographer looking to add some extra magic to your wedding photos, or a DIY enthusiast wanting to enhance your own special day's snaps, this list has something for everyone. Photoshop actions are incredible tools that can transform your images with just one click, saving you countless hours of manual editing.
UNLIMITED DOWNLOADS: 50 Million+ Fonts & Design Assets
All the Fonts you need and many other design elements, are available for a monthly subscription by subscribing to Envato Elements. The subscription costs $16.50 per month and gives you unlimited access to a massive and growing library of over 50 million items that can be downloaded as often as you need (stock photos too)!

[ez-toc]
From classic black and white effects to dreamy, romantic overlays, these actions will help you bring your wedding photos to life in unique and stunning ways. Not only will they help you emphasize the beauty and love captured in each image, but they will also allow you to create a consistent and professional look throughout your entire photo collection. So, let's dive in and discover the ideal Photoshop action for your wedding pictures!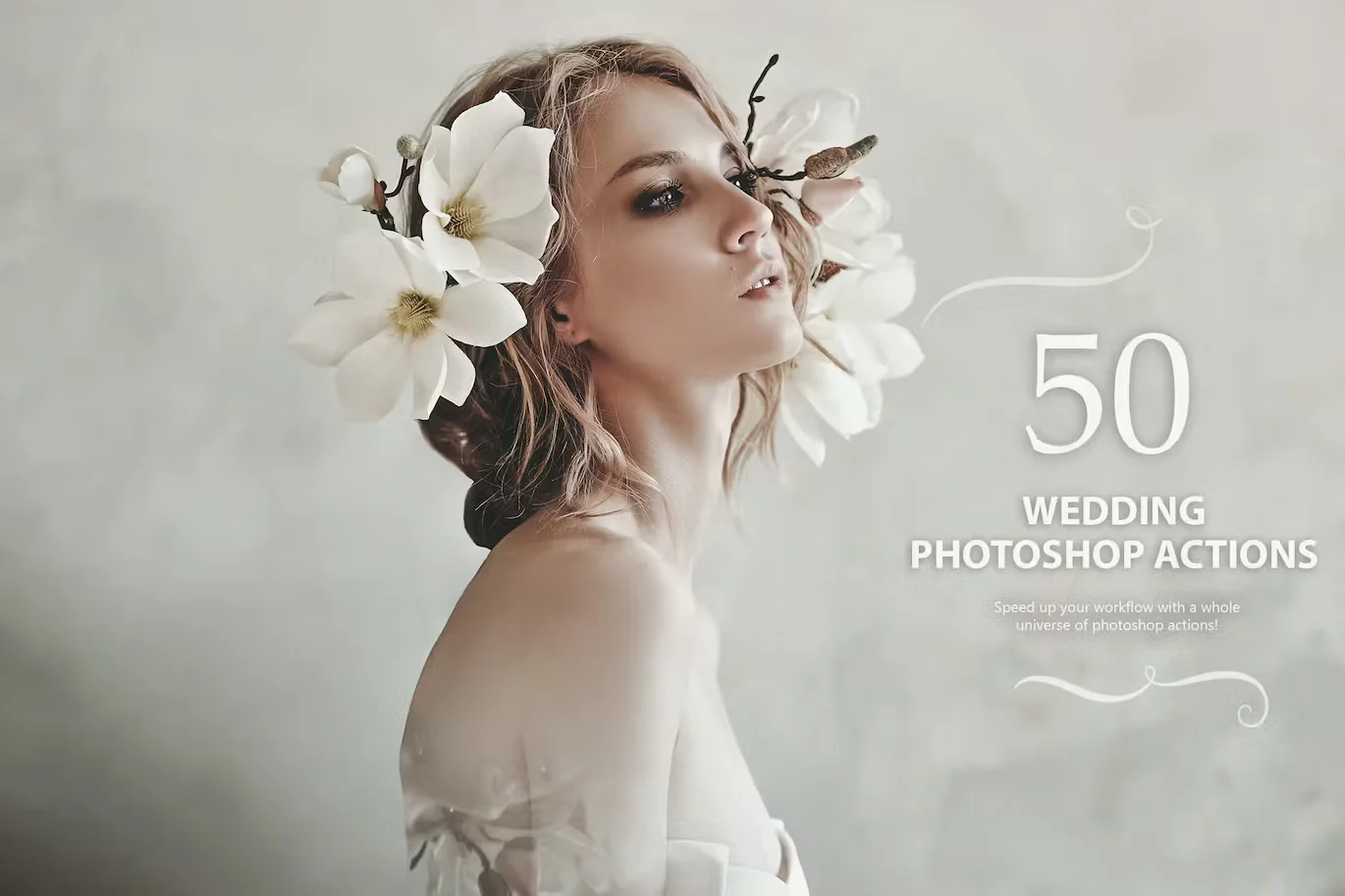 Give your wedding photos a majestic look with these pro-grade Royal Wedding Photoshop Actions.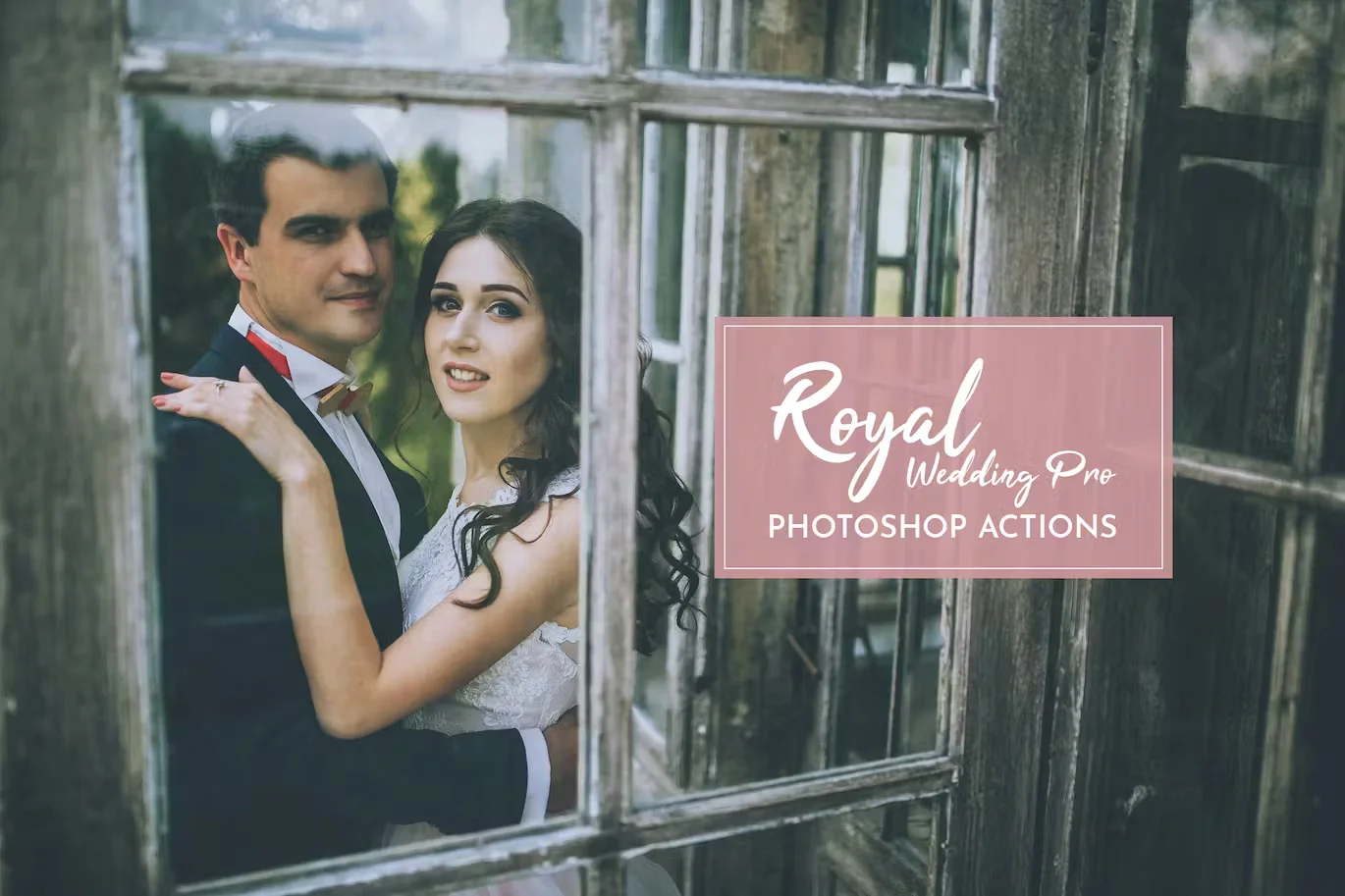 Use these 25 actions to highlight the stunning bridal moments and bring out the charm in your photos.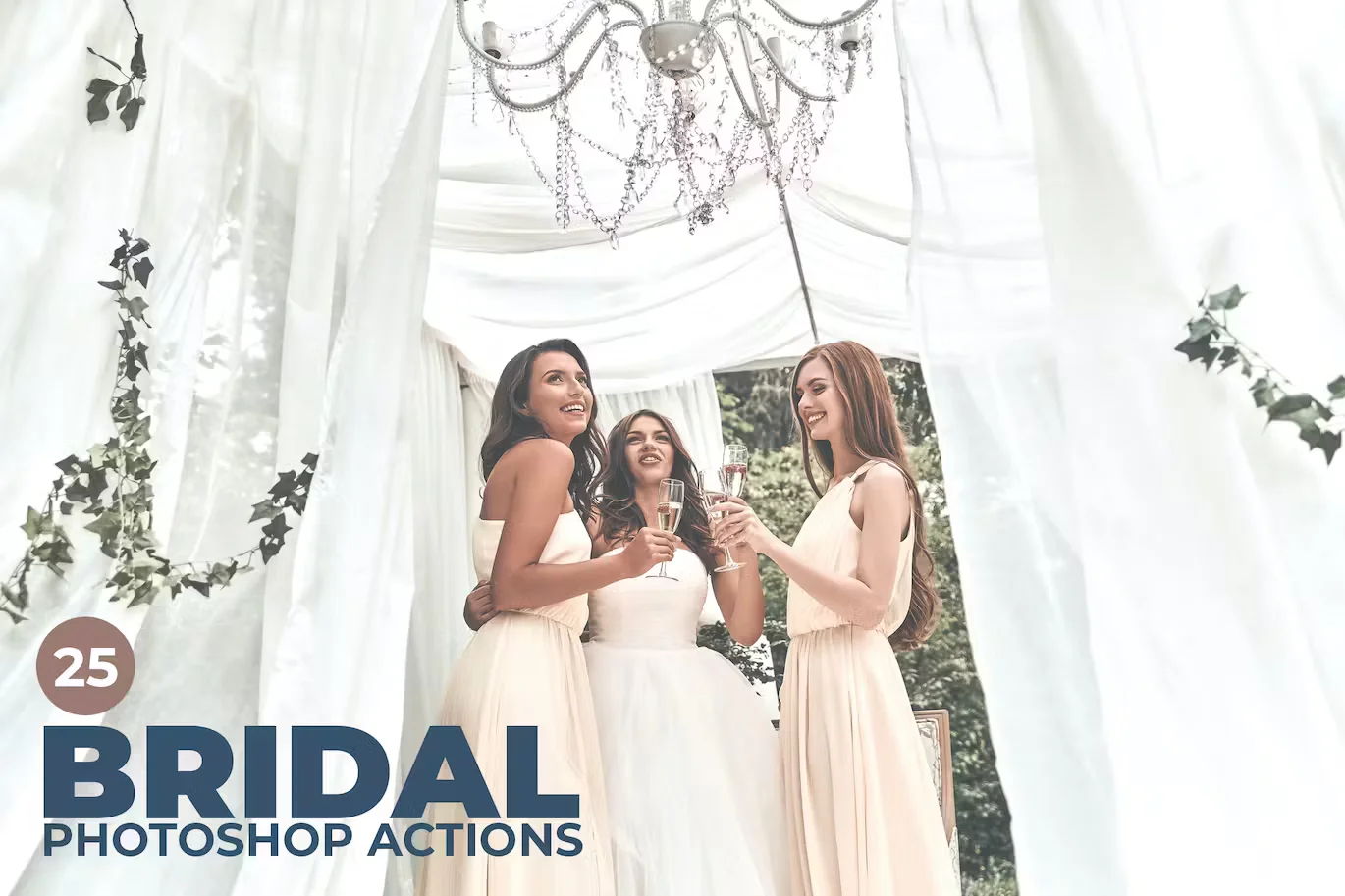 Boost your bridal photos with our unique Photoshop Actions, designed to make your images shine. Just a few clicks, and your engagement, wedding, and portrait photos will look stunning!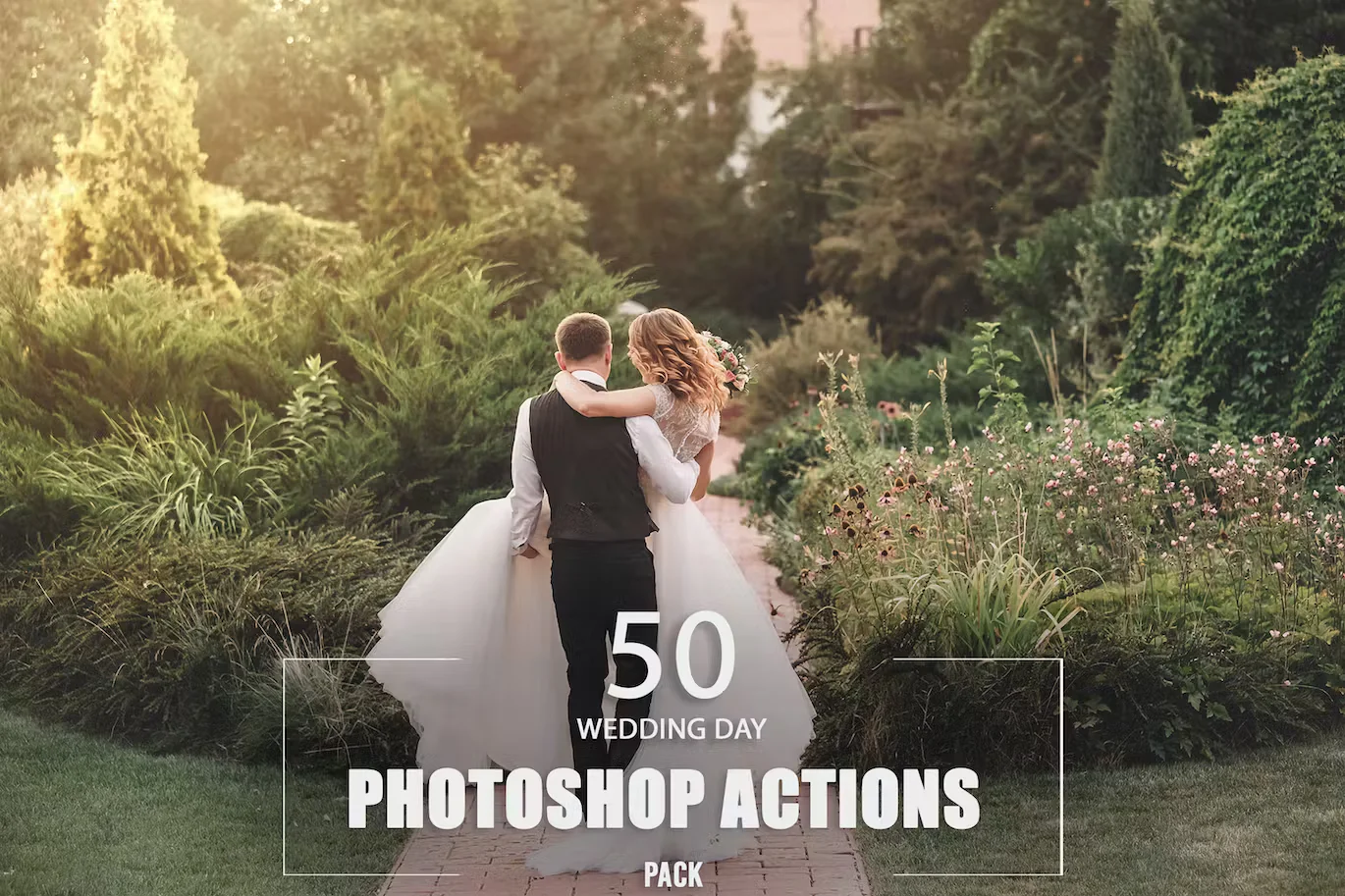 Turn your special day's pictures into visual masterpieces with these 50 wedding day actions.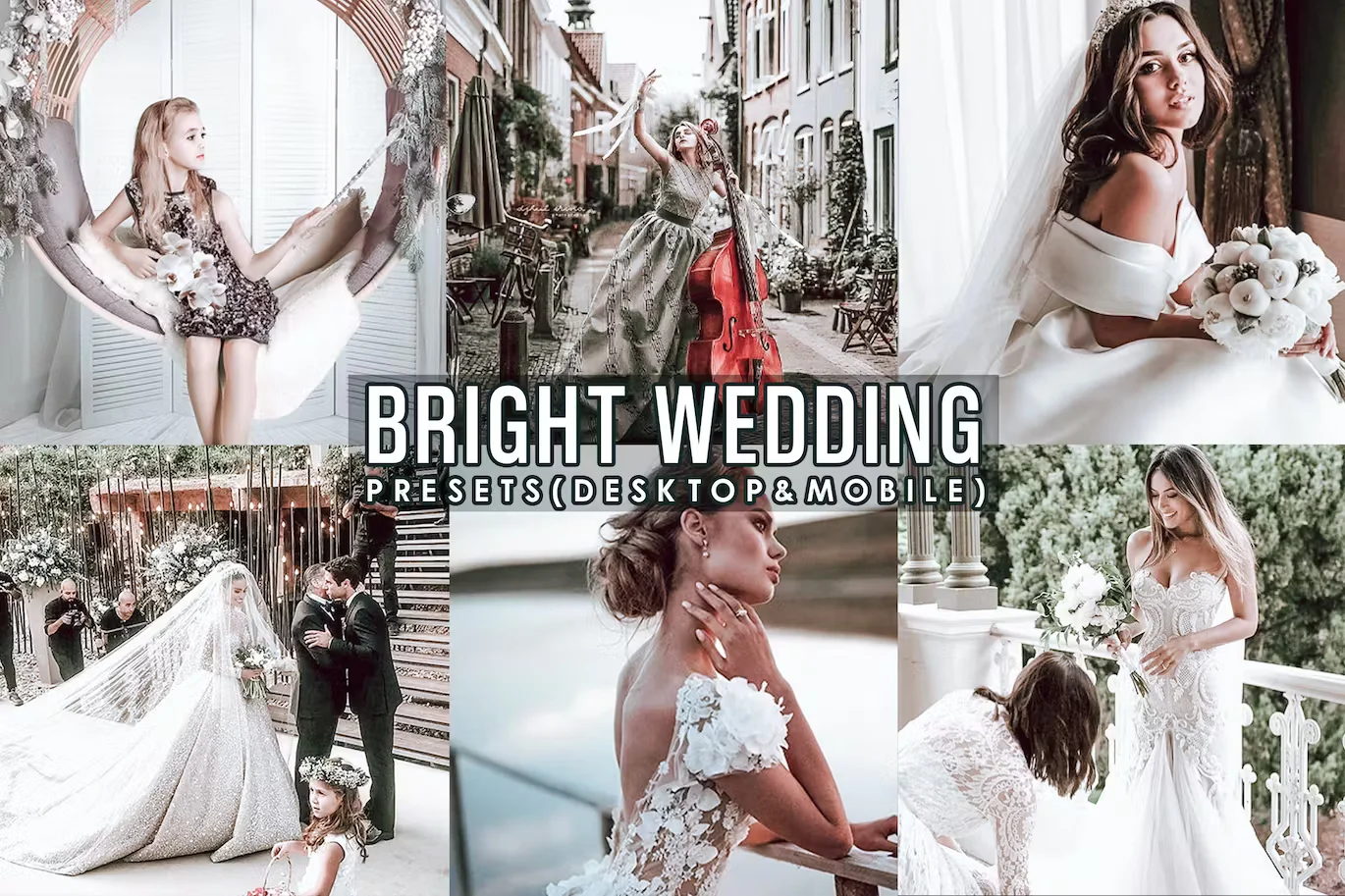 This collection of wedding-specific Photoshop actions will elevate your photo editing skills and results.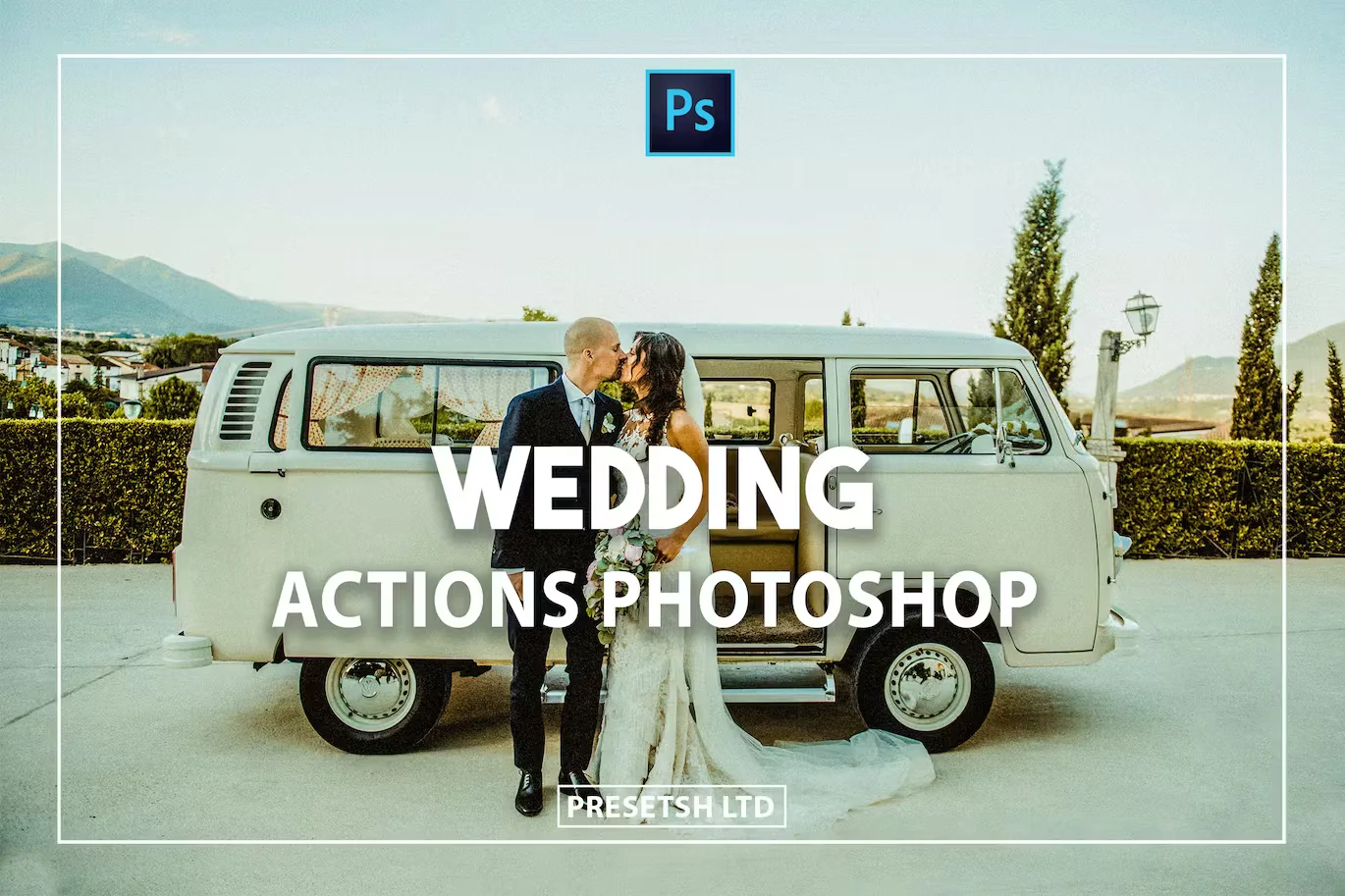 Boost your wedding photography business with these actions that will save you time and give you that great look.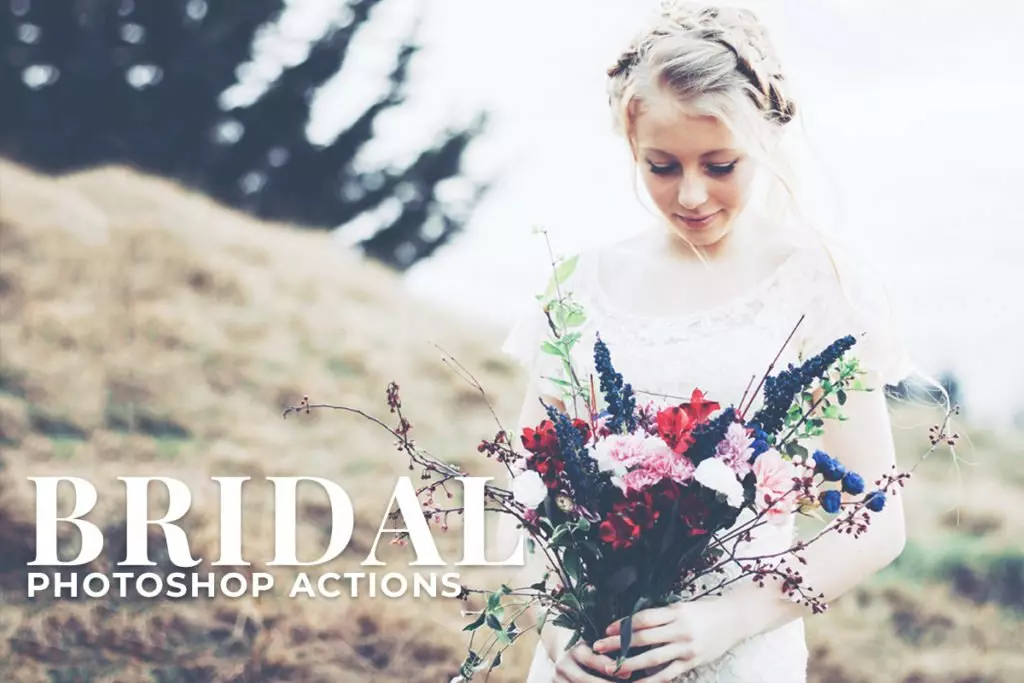 Add some sparkle to your bridal shots without breaking the bank using these free Photoshop actions.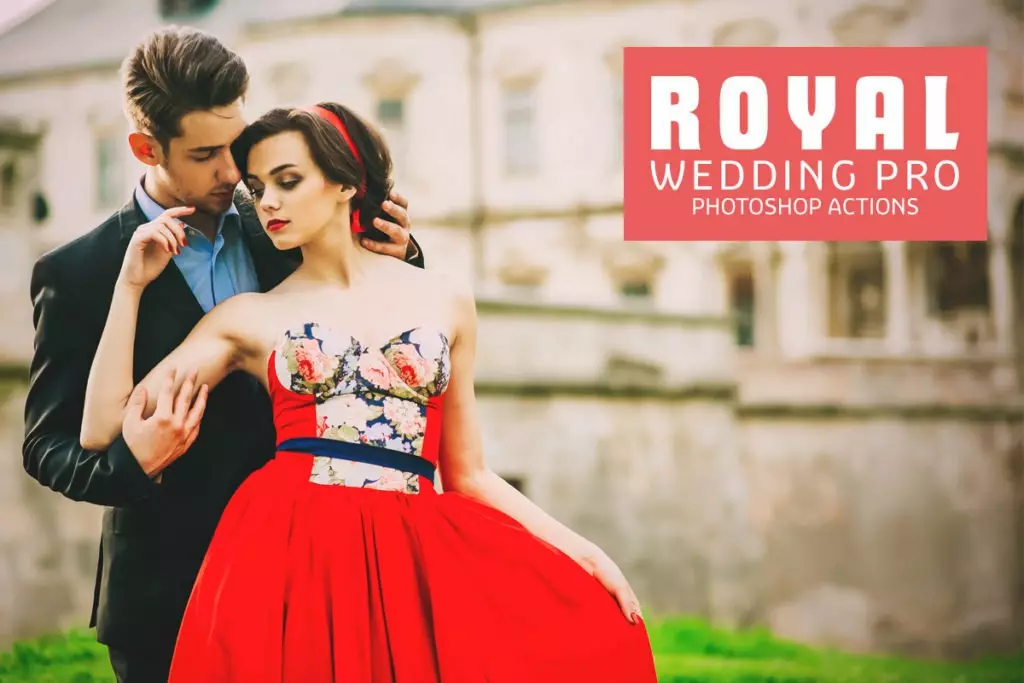 Experience the grandeur of royal wedding photo editing without the hefty price tag.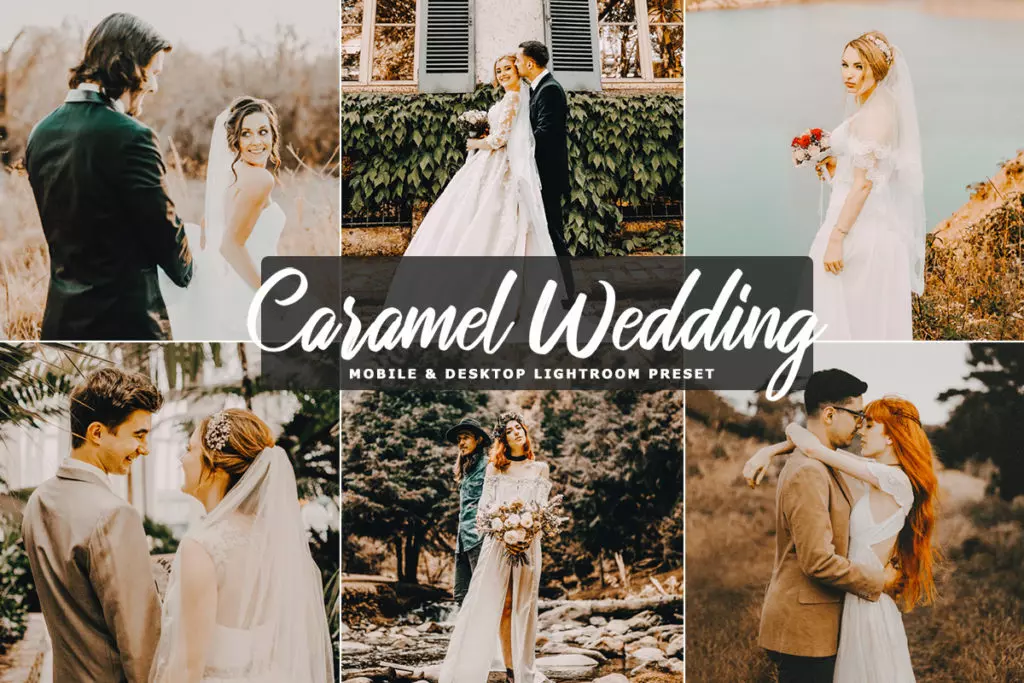 Apply a sweet, warm, and inviting feel to your photos with this free Caramel Wedding action.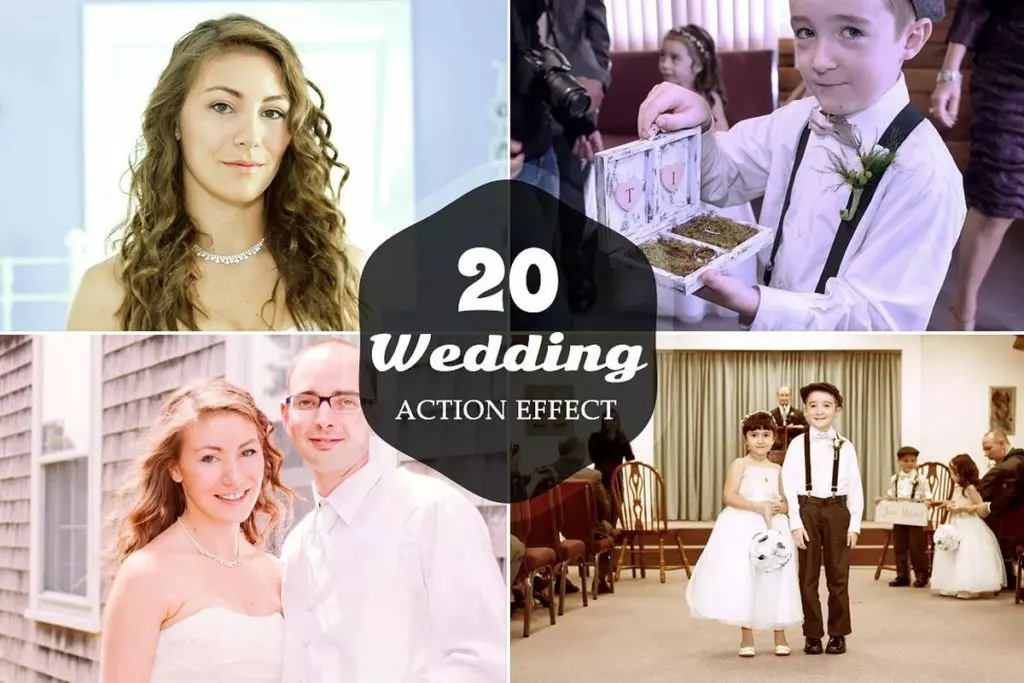 A selection of 20 varied actions to boost your wedding photography game, completely free.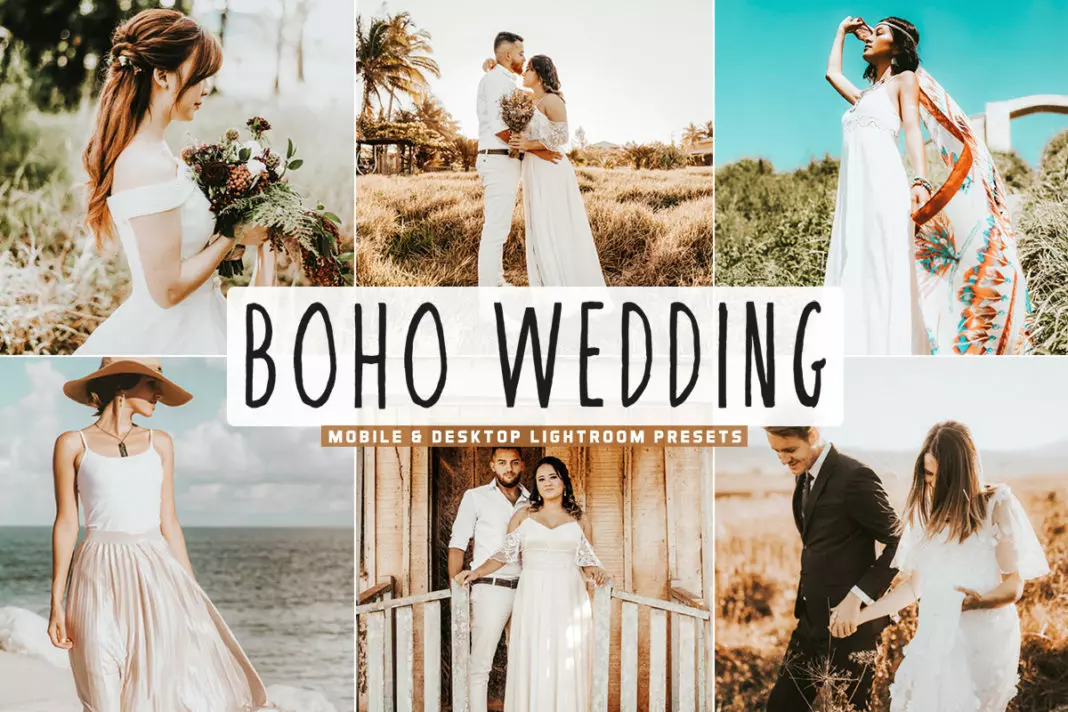 Achieve a whimsical, bohemian feel in your wedding photos with these free presets.
These six actions provide a quick and easy way to upgrade your wedding photos.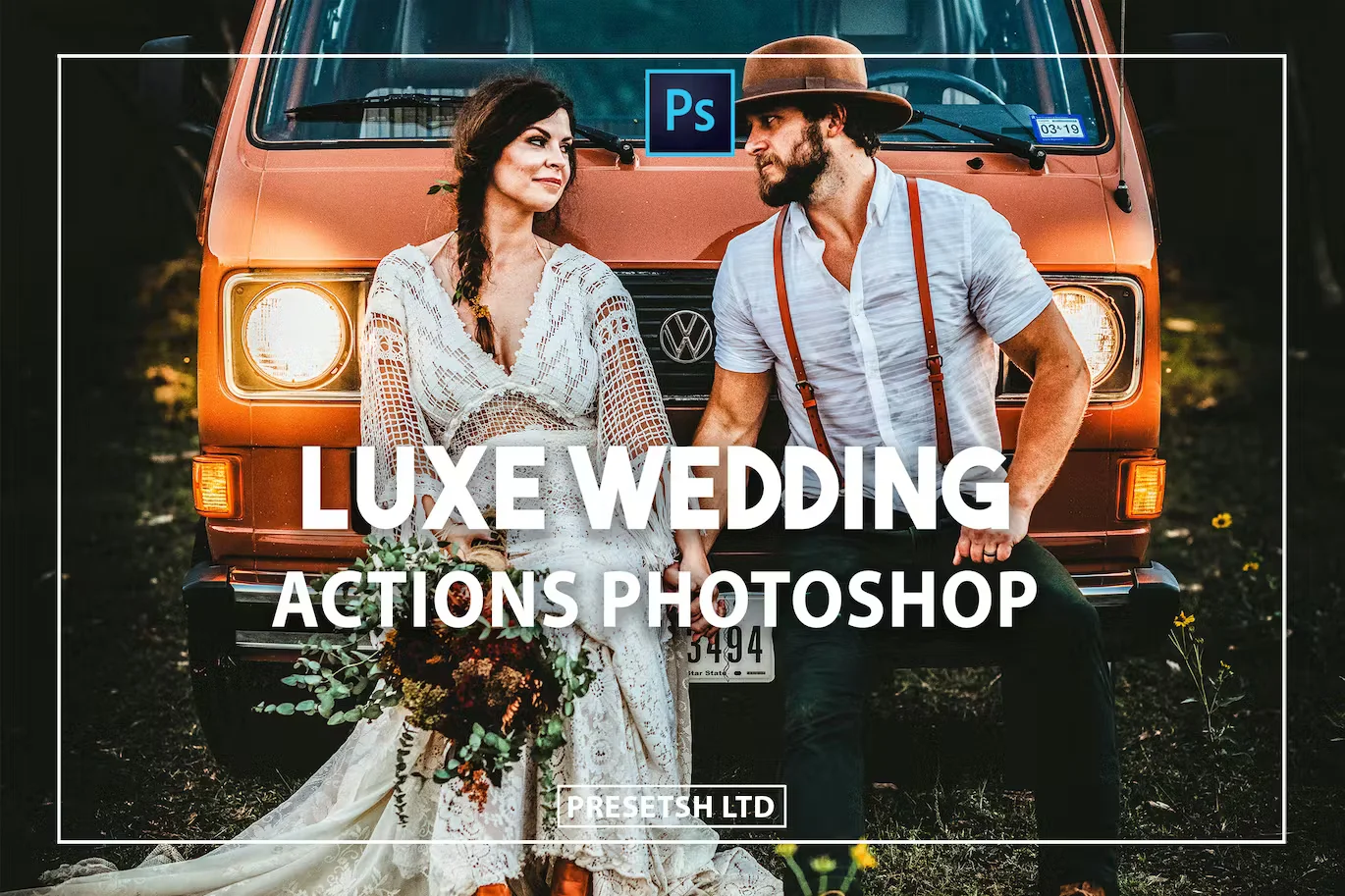 Add a luxurious, high-end feel to your photos with these exclusive Luxe Weddings Photoshop Actions.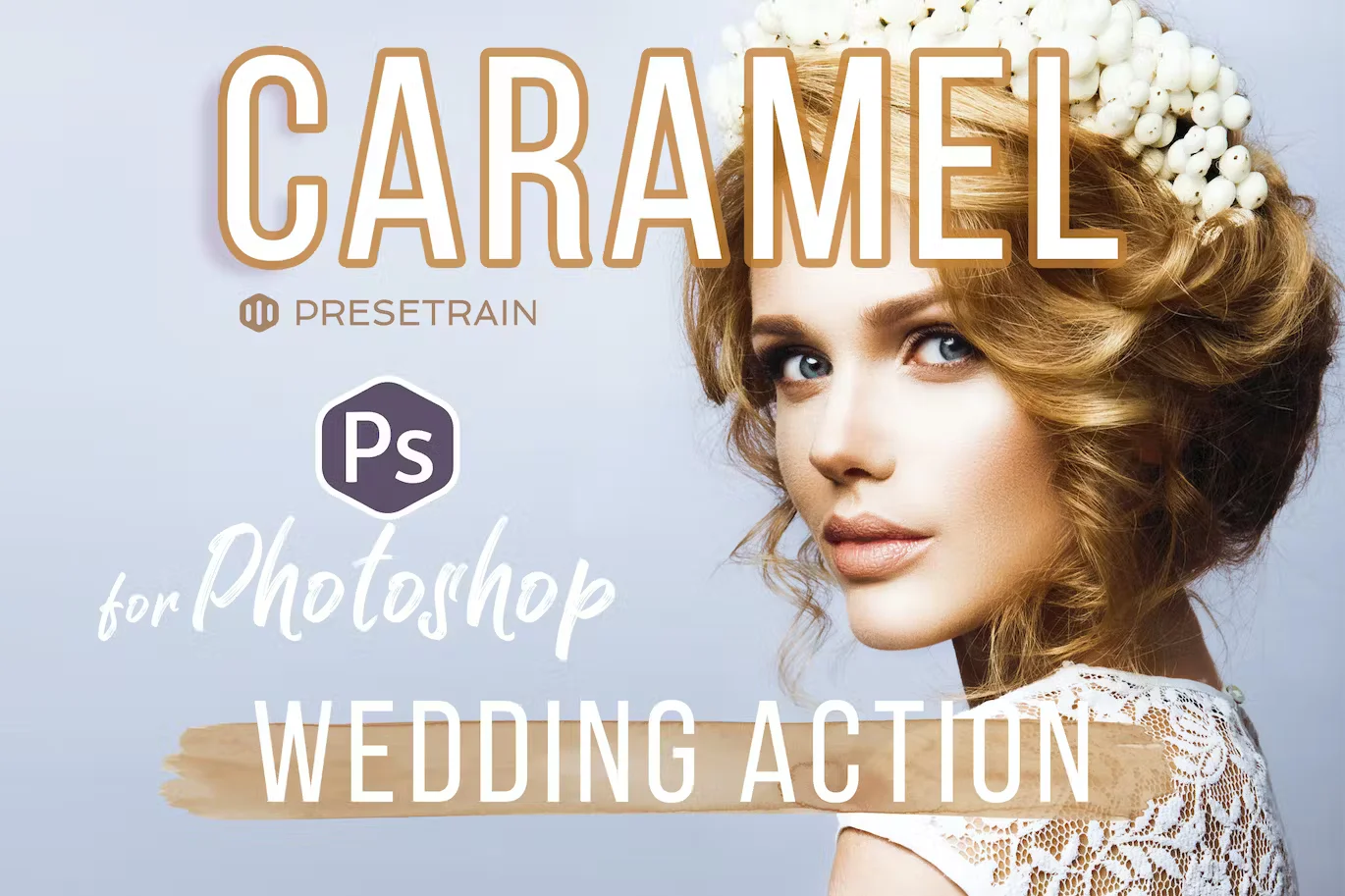 Give your photos a creamy, caramelized look with this unique Photoshop action.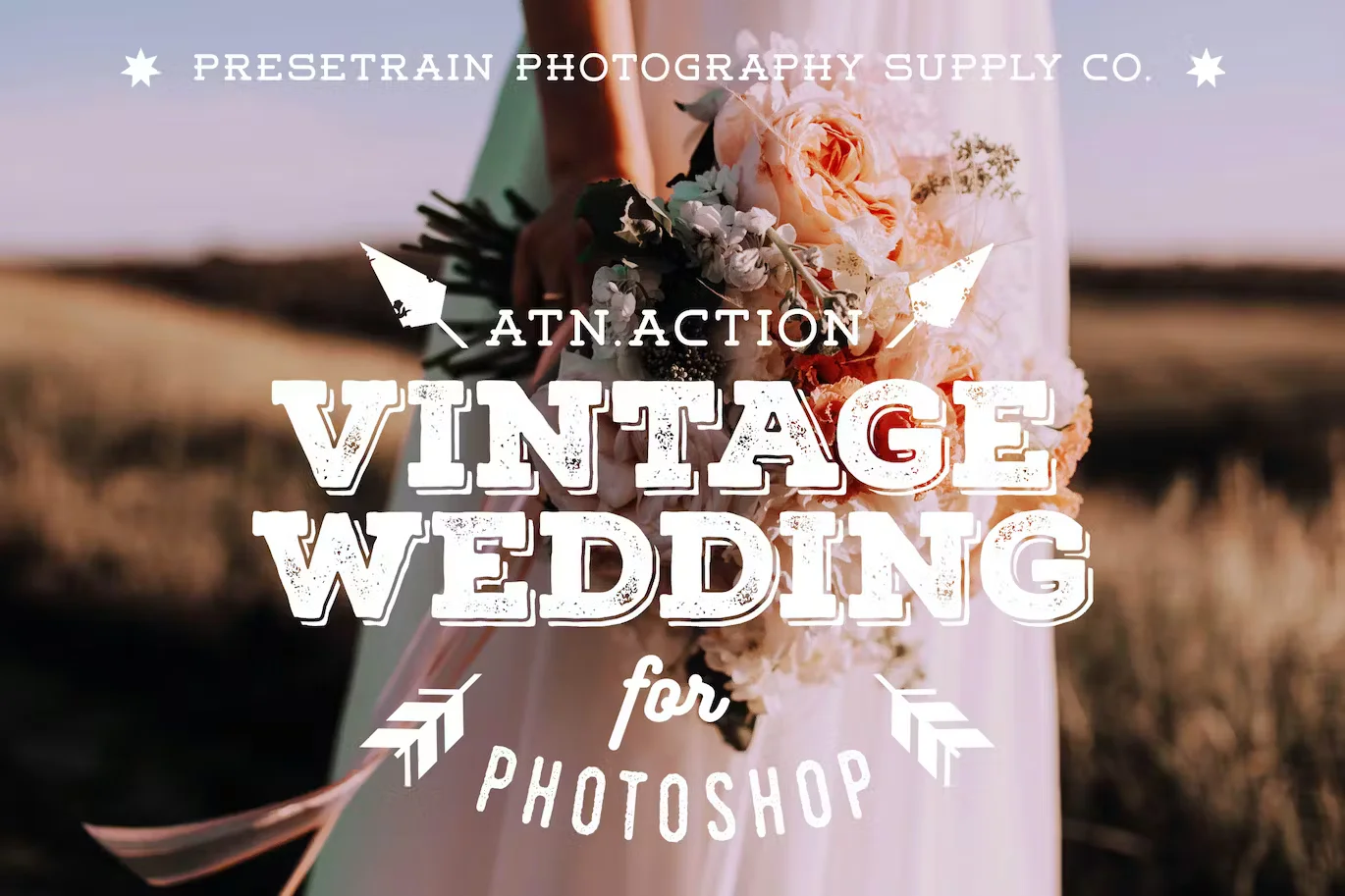 Recreate a timeless, vintage aesthetic in your wedding photos with this action.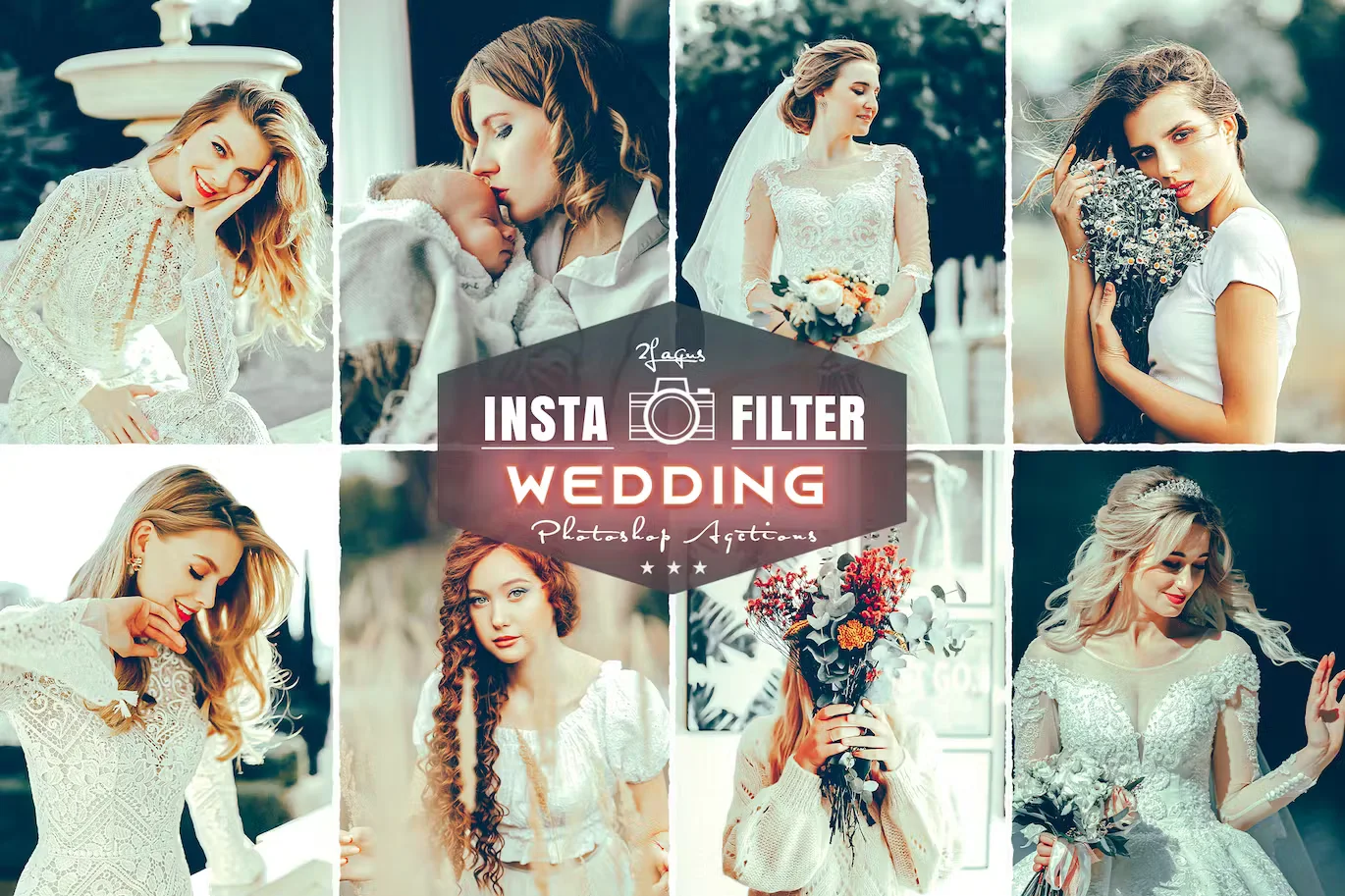 Add the popular Instagram vibe to your wedding shots with these easy-to-use actions.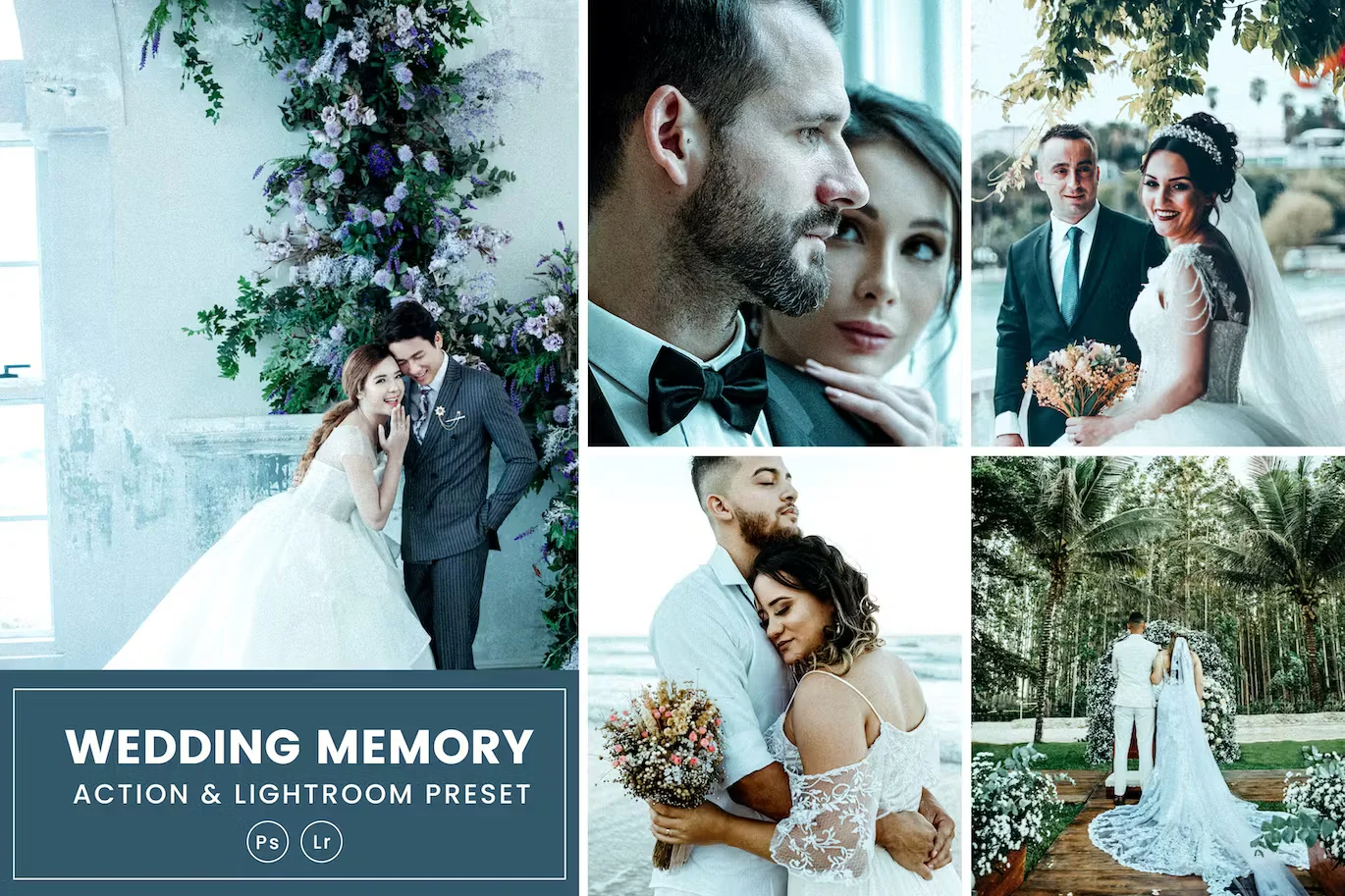 Capture the essence of each wedding memory with these versatile actions and Lightroom presets.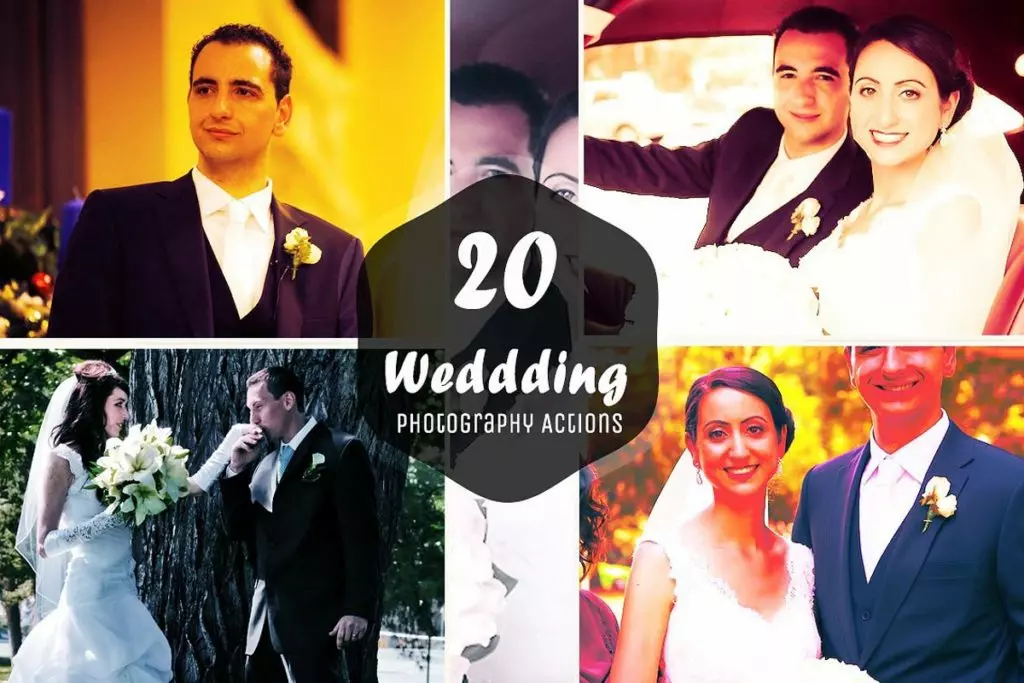 Version 2 of these free Photoshop actions offers new and creative ways to edit your wedding photos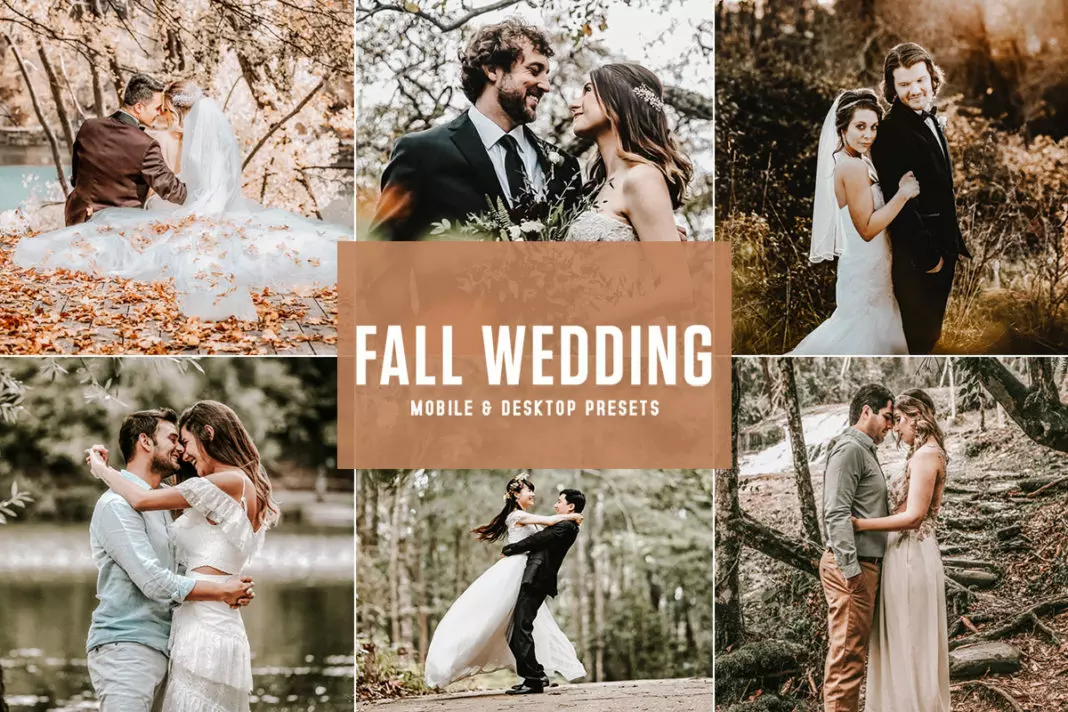 Add a warm, autumnal tone to your images with this free Fall Wedding Photoshop action.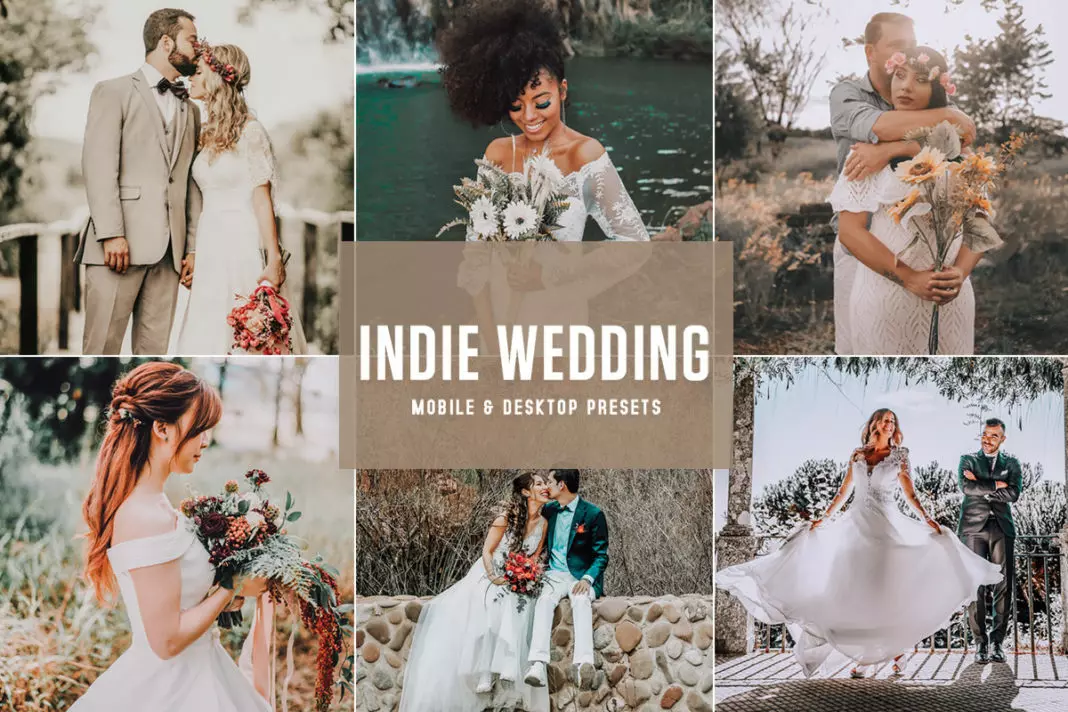 Use this action to give your photos a unique, indie-inspired look for that perfect wedding vibe.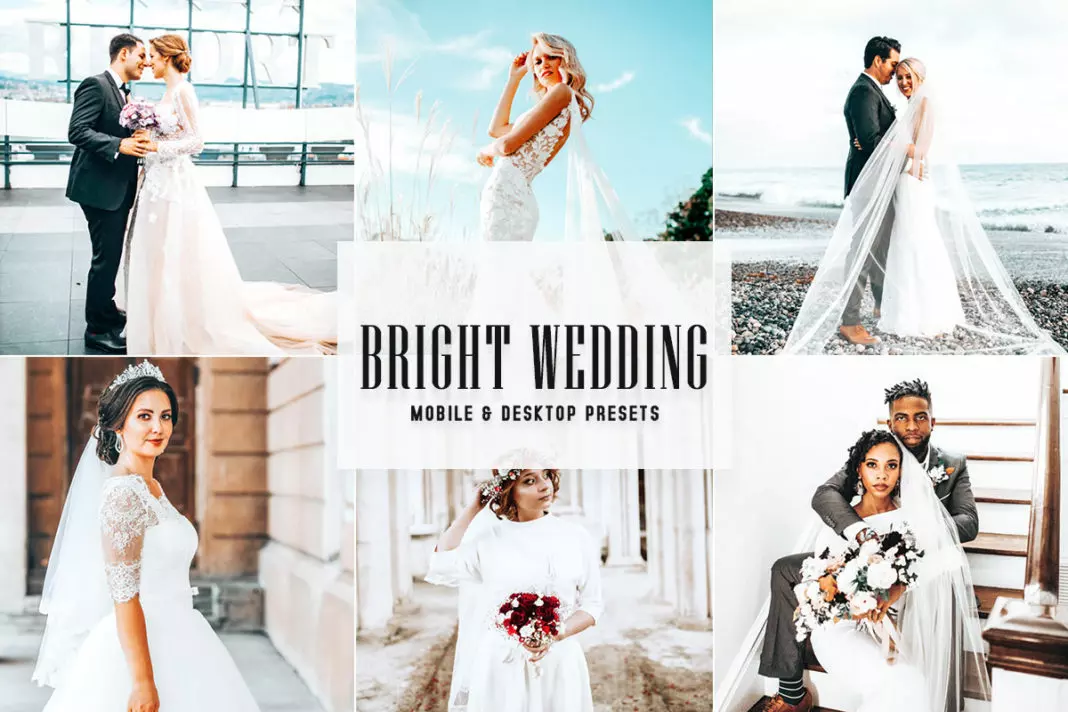 Brighten and enhance your wedding photos with this free and effective Photoshop action.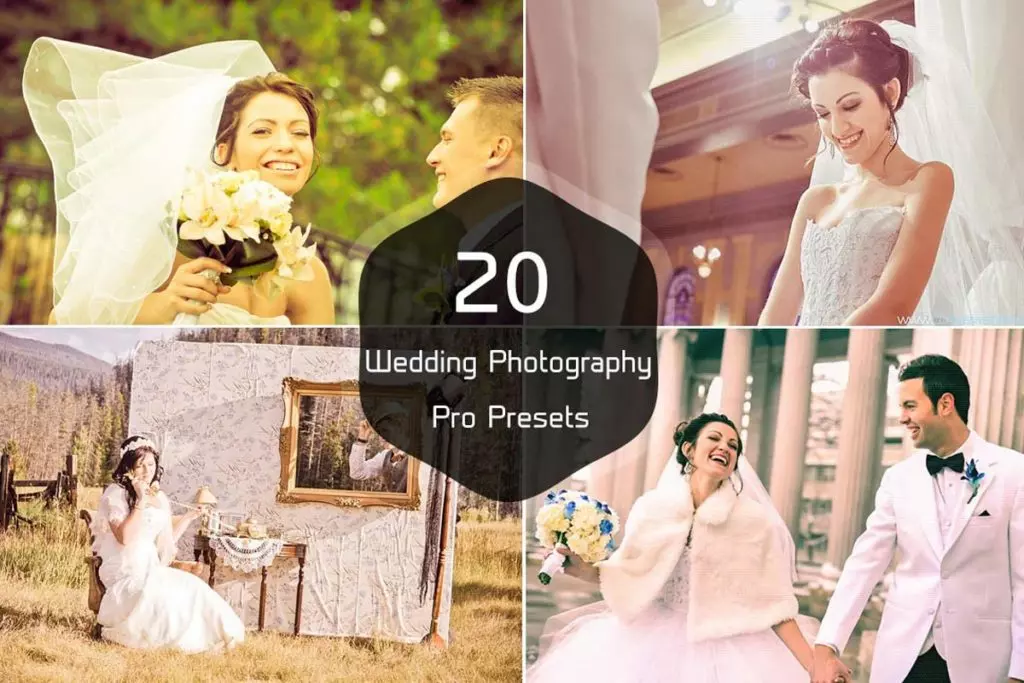 Save time and improve consistency with these 20 free Lightroom presets designed for wedding photography.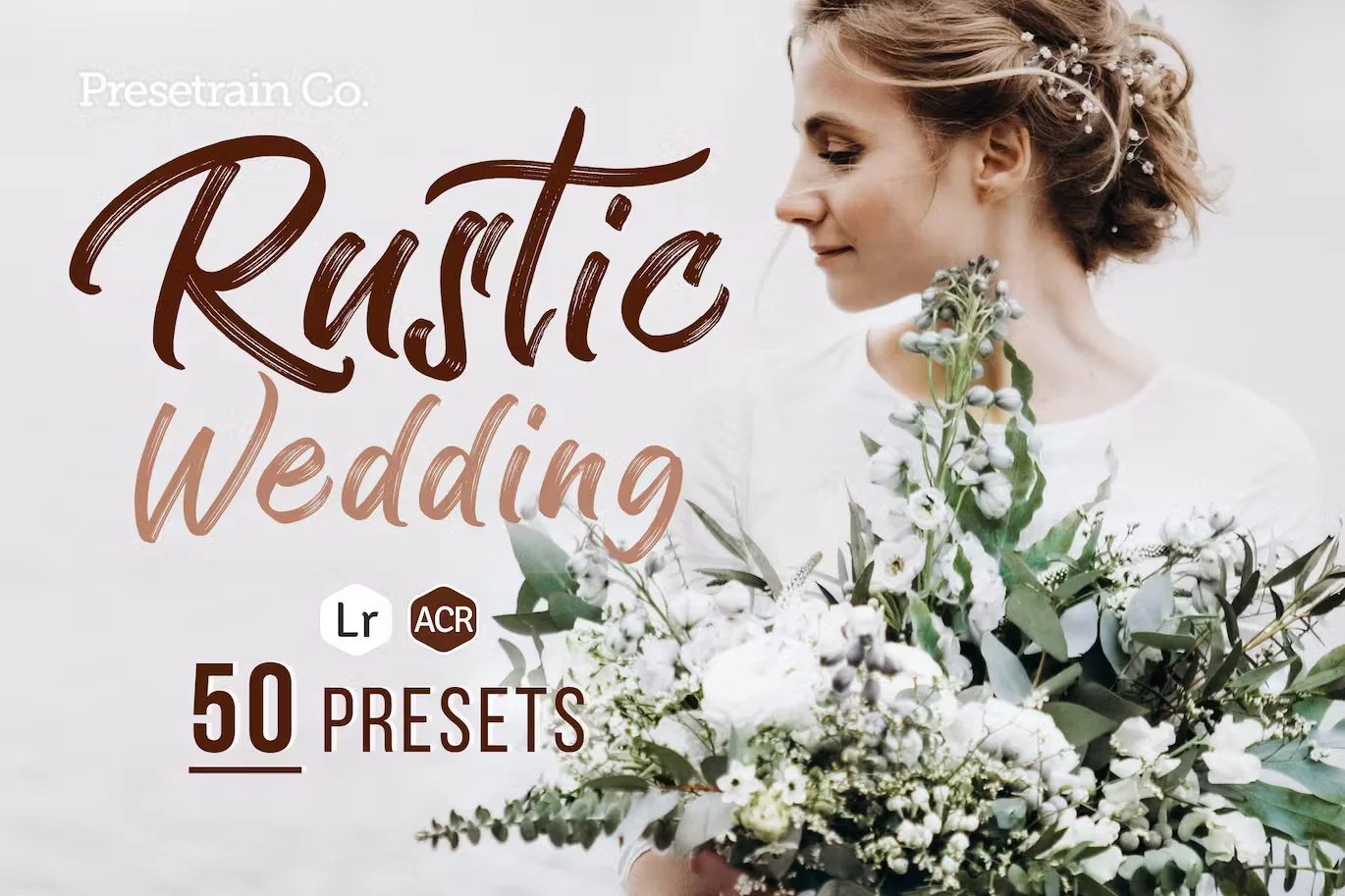 Give your wedding photos a homely, rustic charm with these presets.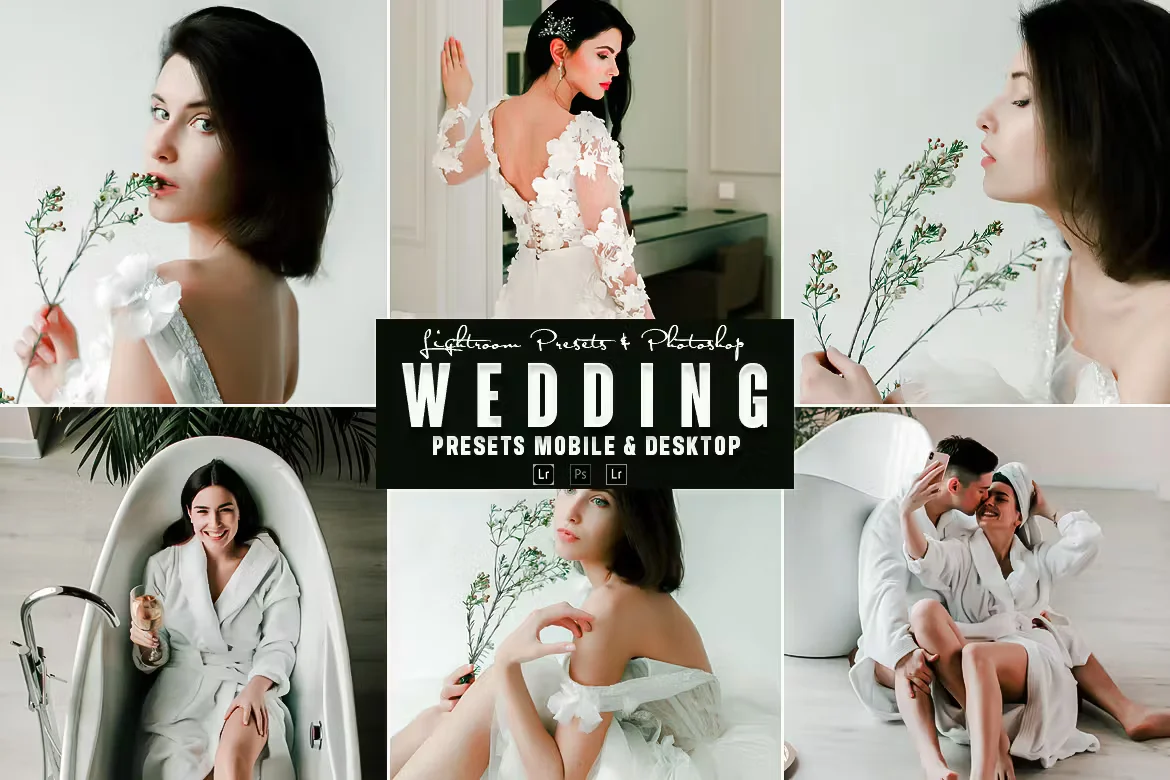 This comprehensive collection offers both Photoshop actions and Lightroom presets to enhance your wedding photography.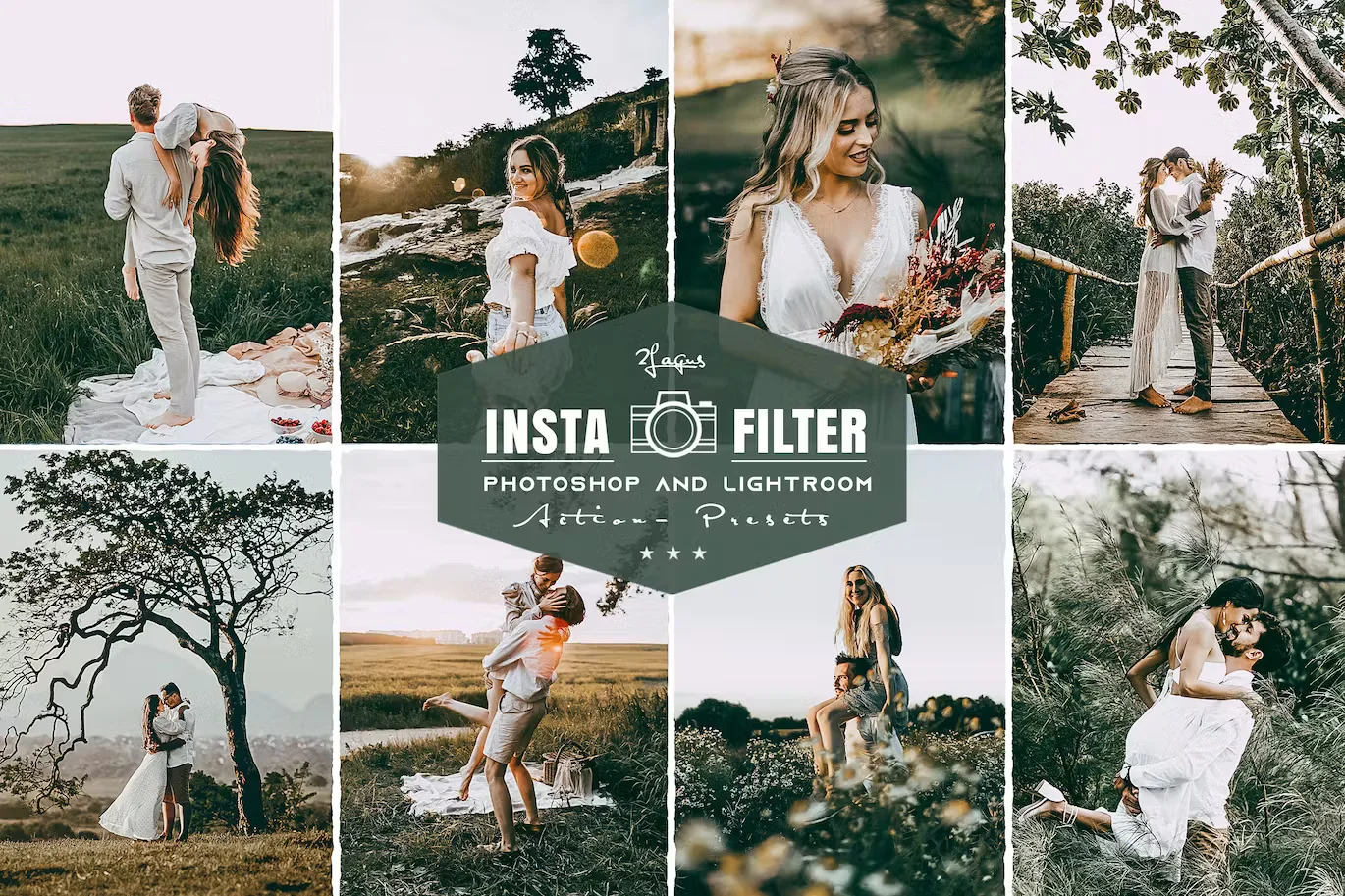 Recreate the moody and dramatic Instagram feel in your wedding photos with these actions.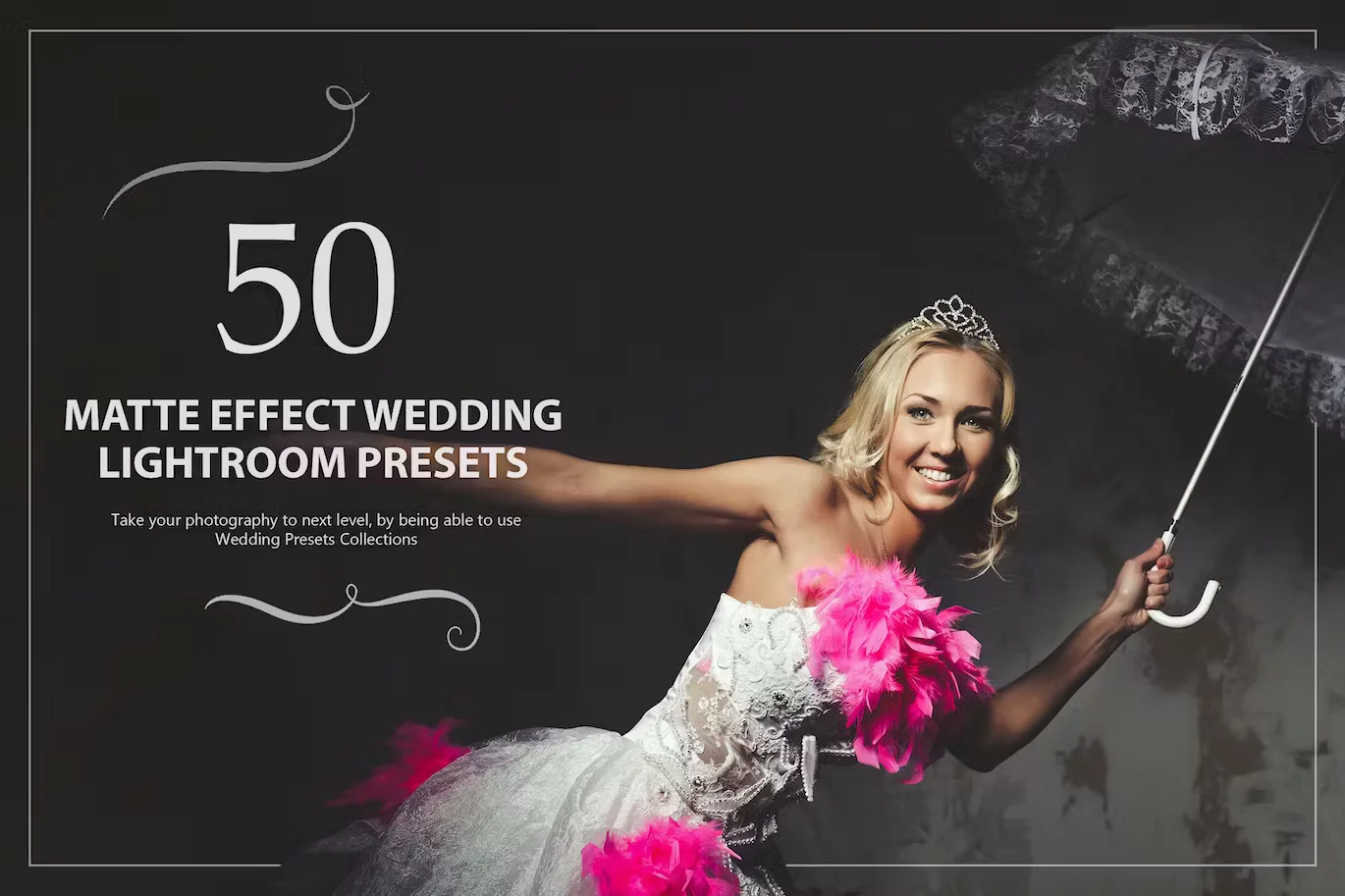 Add a classic matte finish to your wedding photos with these 50 Lightroom presets.
Conclusion
In conclusion, these 25+ best wedding Photoshop actions and effects can truly take your photo editing to the next level. Each action brings a unique style and character to your photos, adding depth and emotion to your wedding memories. Whether you're a professional photographer or a photo enthusiast, this comprehensive list is a treasure trove that offers something for every kind of wedding photography style. Happy editing!
Related Posts
17 Best Modern Wedding Invitations of 2023