Welcome to our curated collection of the 25+ best aesthetic fonts for designers in 2023. In the ever-evolving world of design, where form and function coexist, typography is an integral aspect that shapes the visual identity of any creation. This year, we've witnessed an exciting blend of tradition and innovation in font design, with a unique emphasis on aesthetics.
UNLIMITED DOWNLOADS: 50 Million+ Fonts & Design Assets
All the Fonts you need and many other design elements, are available for a monthly subscription by subscribing to Envato Elements. The subscription costs $16.50 per month and gives you unlimited access to a massive and growing library of over 50 million items that can be downloaded as often as you need (stock photos too)!

Whether you're working on a logo for a cutting-edge startup, designing elegant invitations for a chic event, or simply striving to give your web content a fresh, contemporary look, our list offers a diverse selection of aesthetic fonts that will help you achieve your desired look.
In this compilation, we feature fonts that go beyond mere functionality to offer unparalleled visual beauty. Ranging from minimalistic sans-serifs to extravagant hand-lettered styles, from timeless serifs to playful display types, these fonts promise to add a unique character and charm to your designs.
Table of Contents
Join us as we explore these artful fonts, each meticulously crafted and handpicked for their ability to leave a lasting impact. Let's dive in and discover the typographic gems that are shaping the design aesthetics of 2023!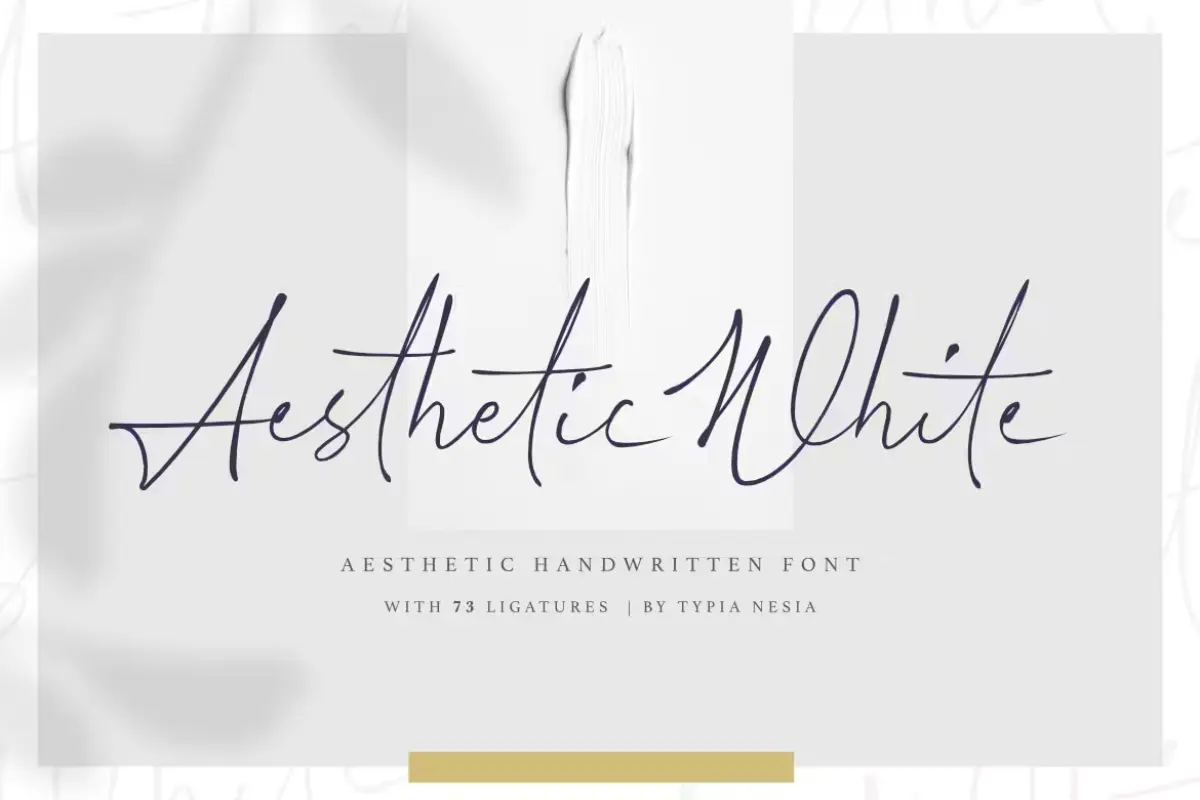 Introducing "Aesthetic White" – a naturally organic handwritten font with a unique, elegant flow. Perfect for branding, blogging, wedding invites and more, it'll elevate your designs with its inky charm.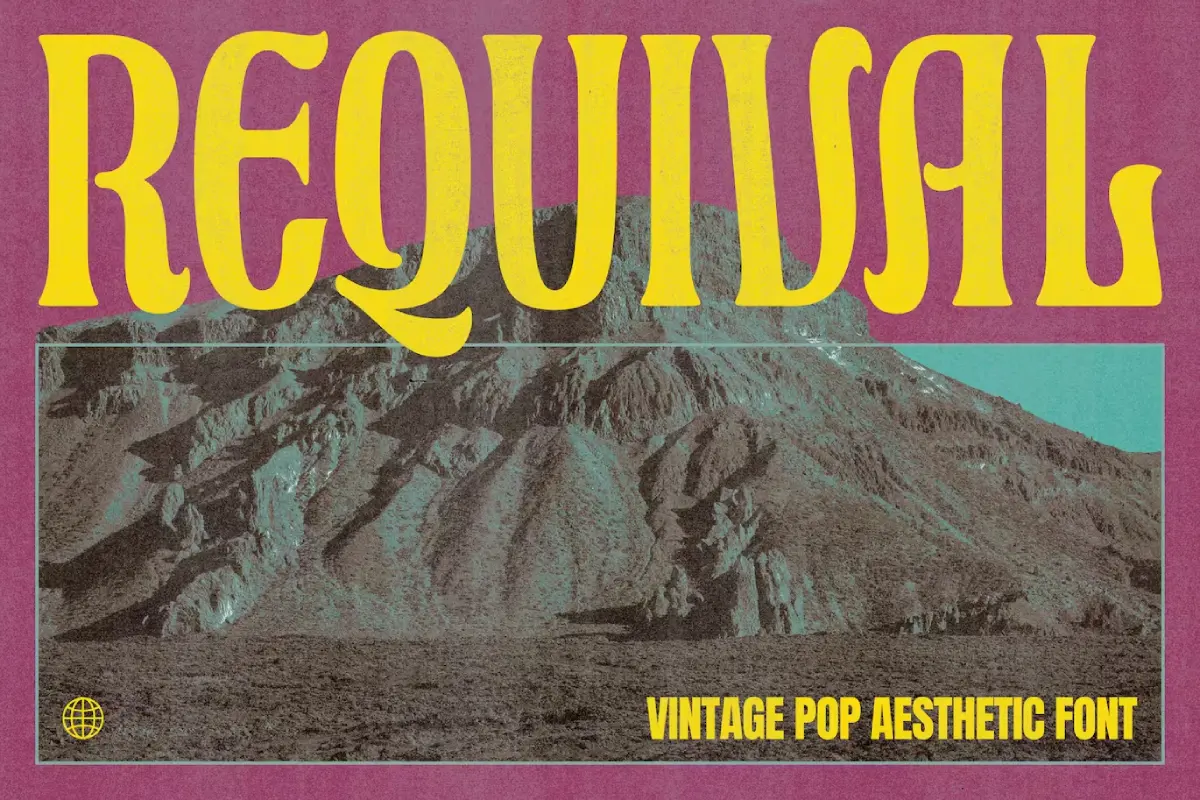 Meet Requival, a fusion of vintage vibes and pop culture aesthetics. Ideal for logos, branding, apparel and more, this font adds a nostalgic touch to your visual creations.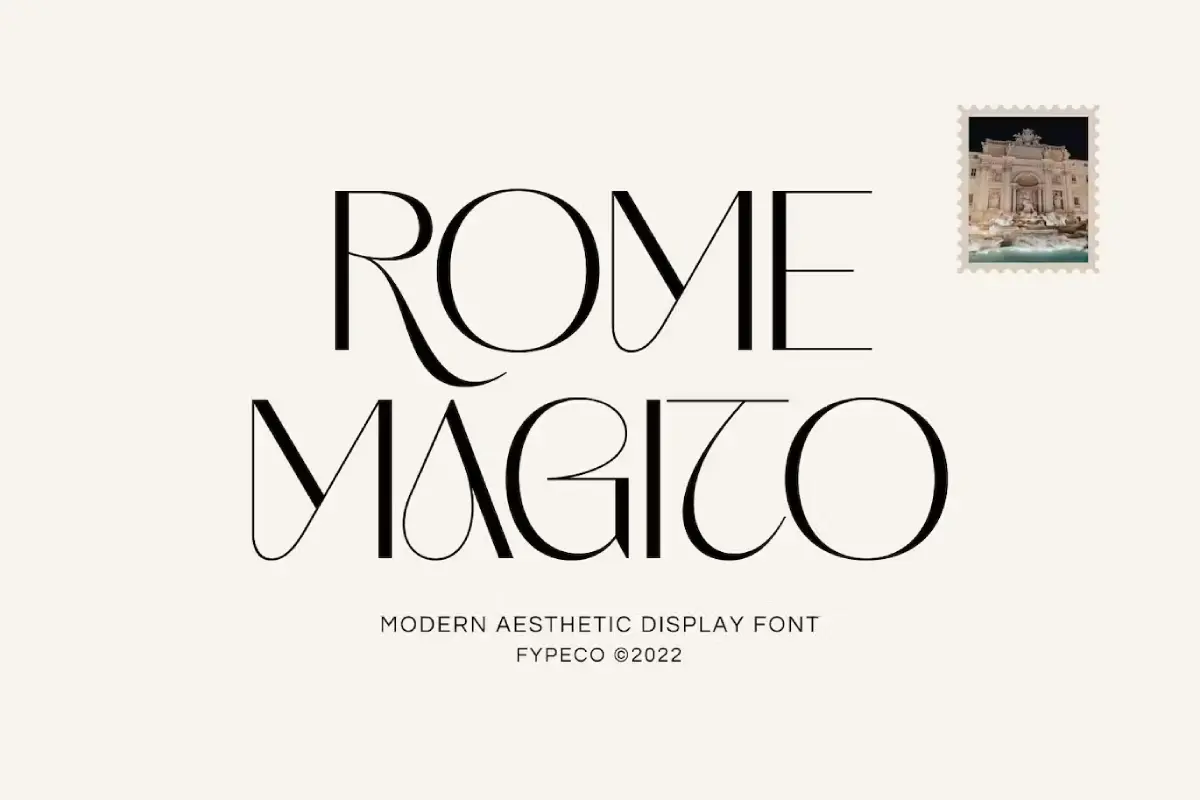 Introducing Rome Magito, an aesthetic modern display font with elegant ligatures and alternatives. Ideal for adding a touch of class and modernity to any design, it comes with complete multilingual support.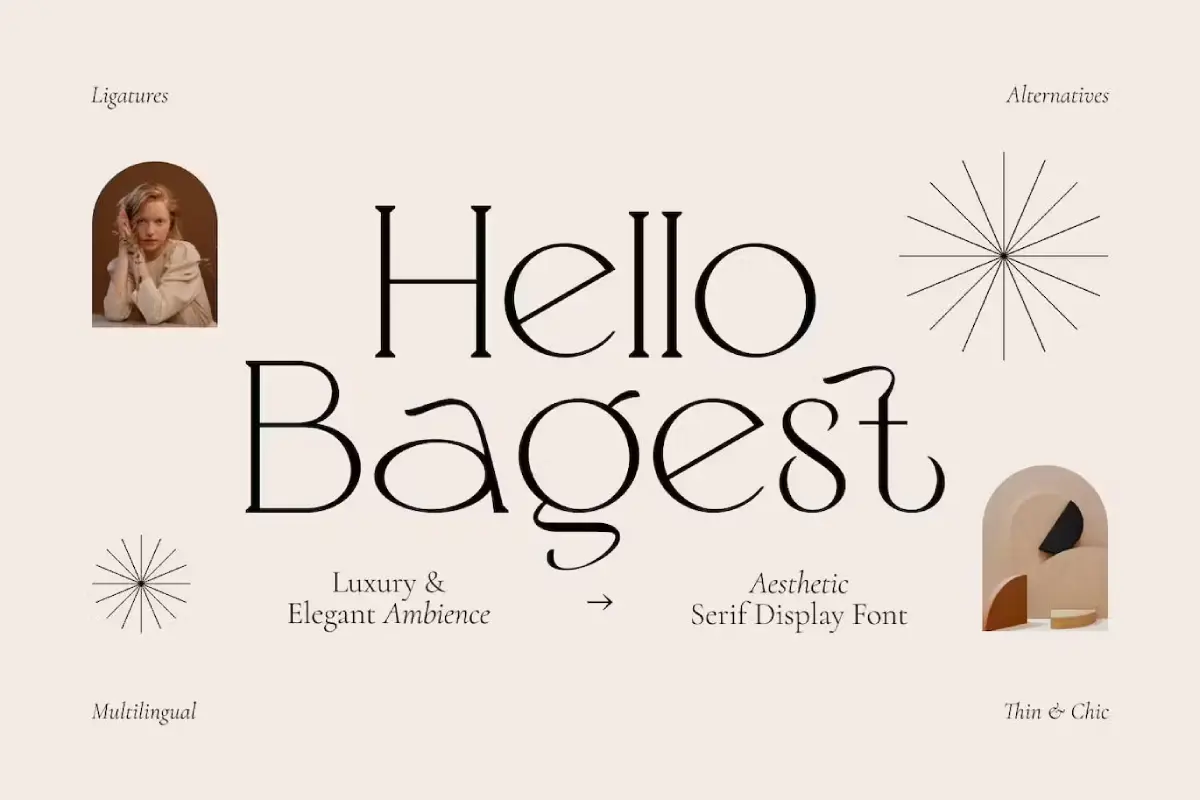 Discover Hello Bagest, an aesthetic serif display font equipped with alternatives and ligatures. Perfect for creating striking logos, quotes, invitations and more, it also provides comprehensive multilingual support.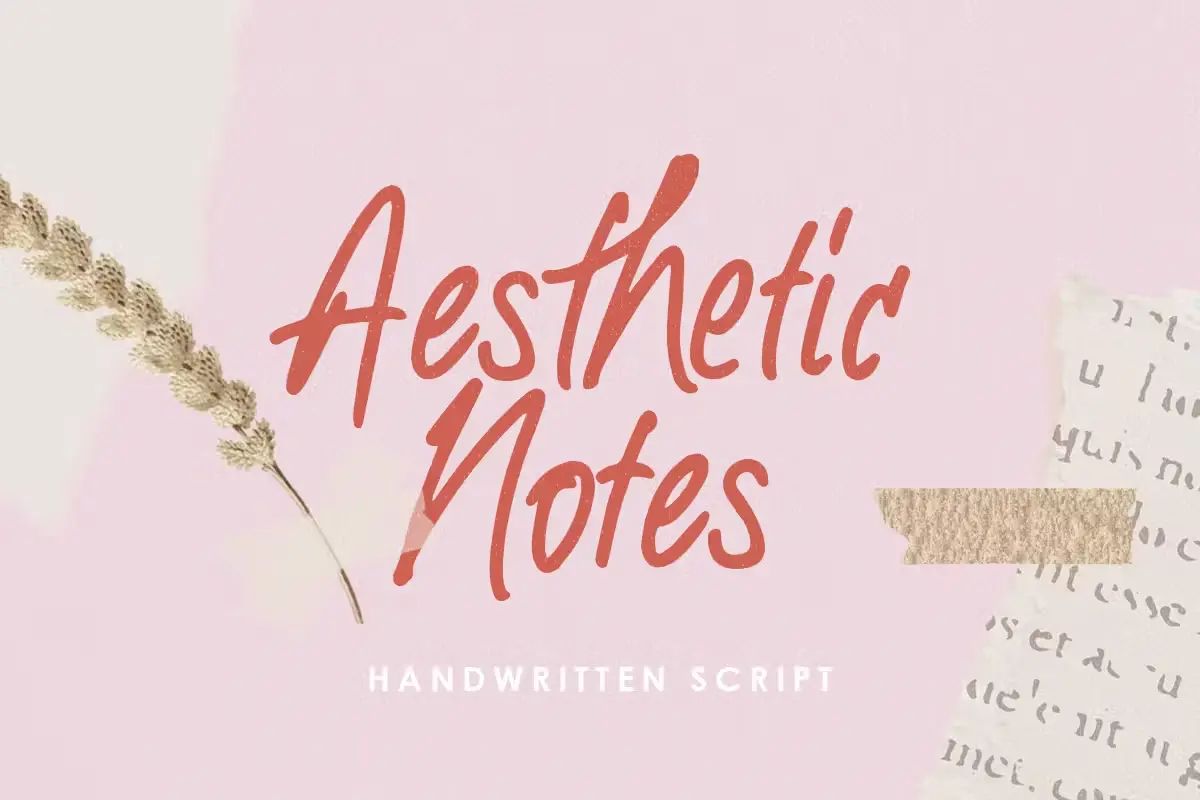 Meet Aesthetic Notes, the ideal font for branding, packaging, headlines, and invitations. With multilingual support, alternates and ligatures, it's set to elevate your design endeavors.
Introducing Delmera, a modern, aesthetic font including upper/lowercase letters, numerals, and ligatures. Ideal for posters, branding, web design, and more, it adds a unique touch to any work.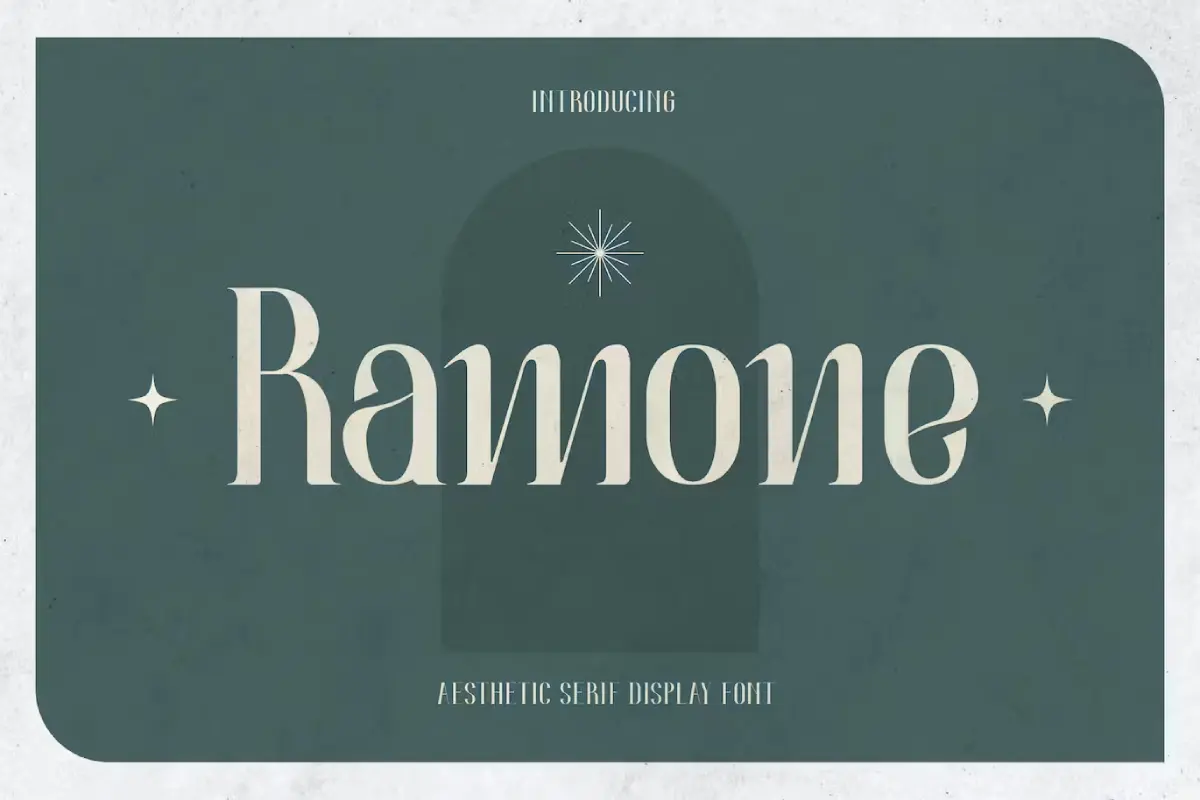 Introducing Ramone, an aesthetic serif font perfect for magazines, posters, and displays. Ideal for designs seeking an elegant and classy vibe.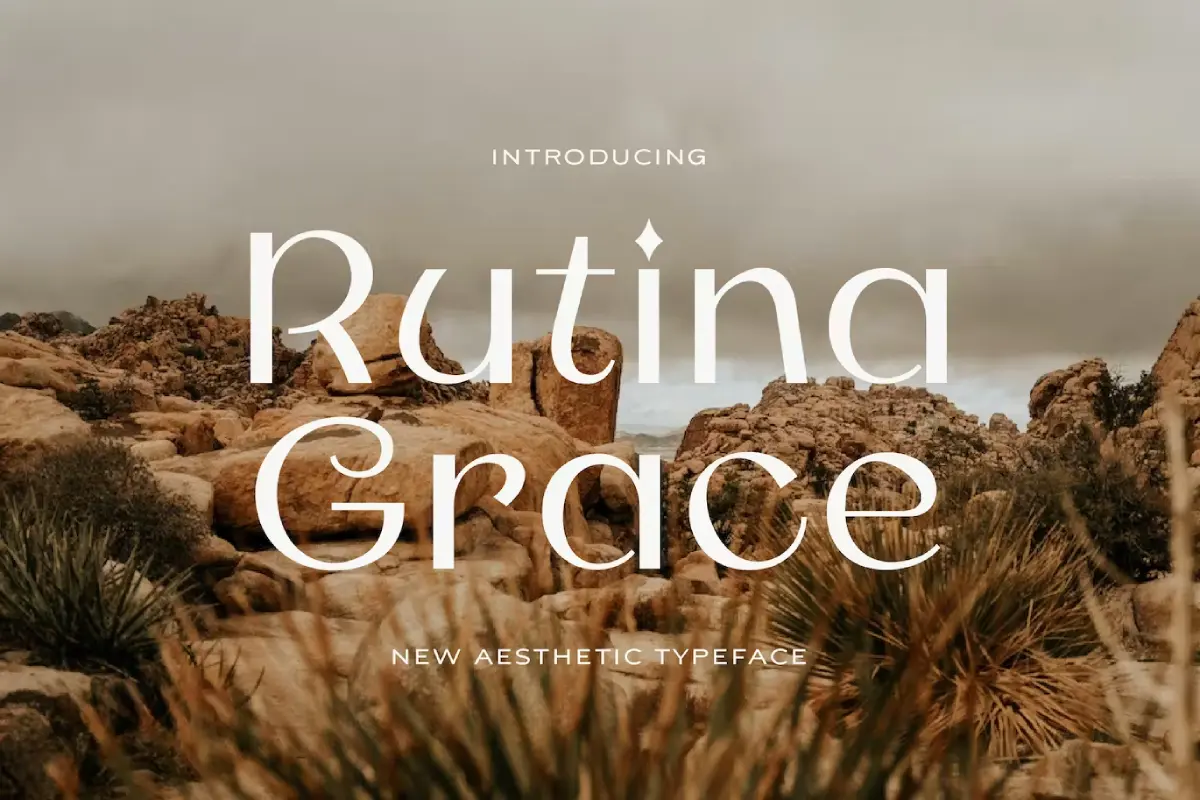 Presenting Rutina Aesthetic Fonts, a blend of aesthetic beauty and legibility. Crafted with meticulous detail for an artistic impression, it's perfect for projects seeking a distinctive, modern vibe.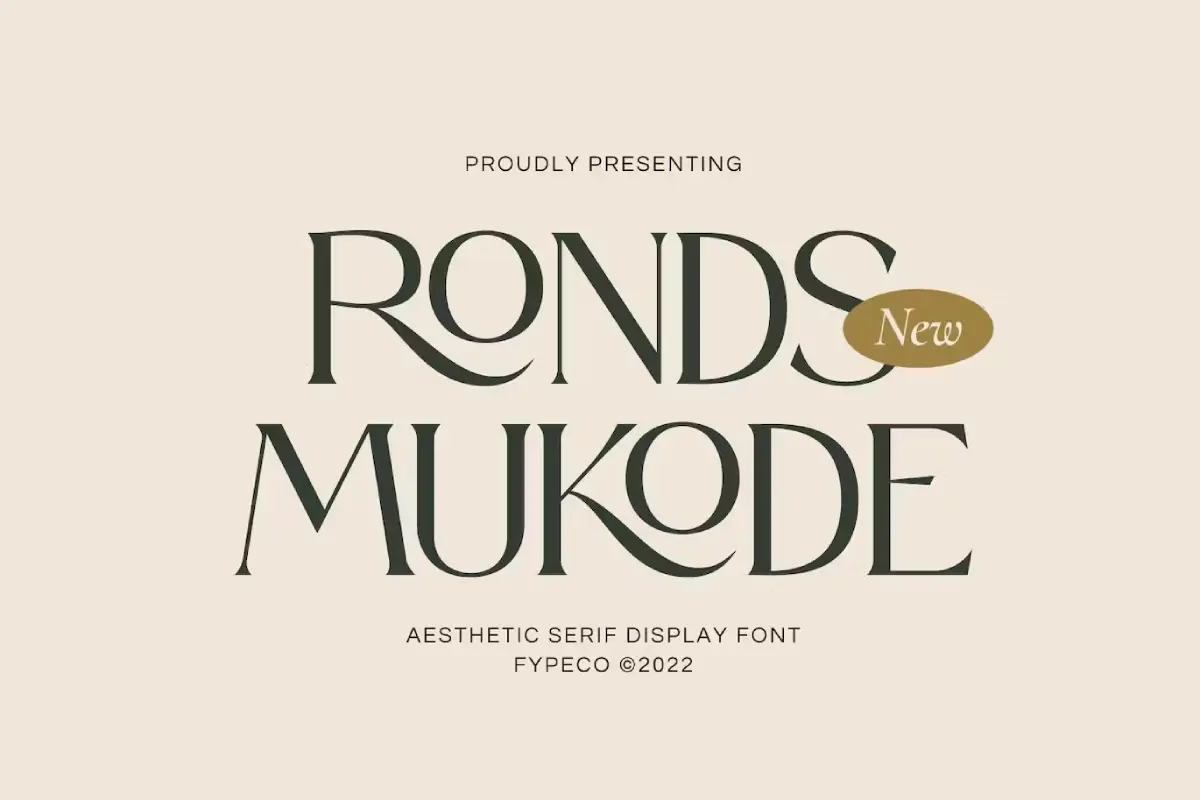 Meet Ronds Mukode, a modern, aesthetic display font with elegant alternatives and ligatures. Ideal for logos, quotes, invitations and branding, it adds a classy touch to your designs.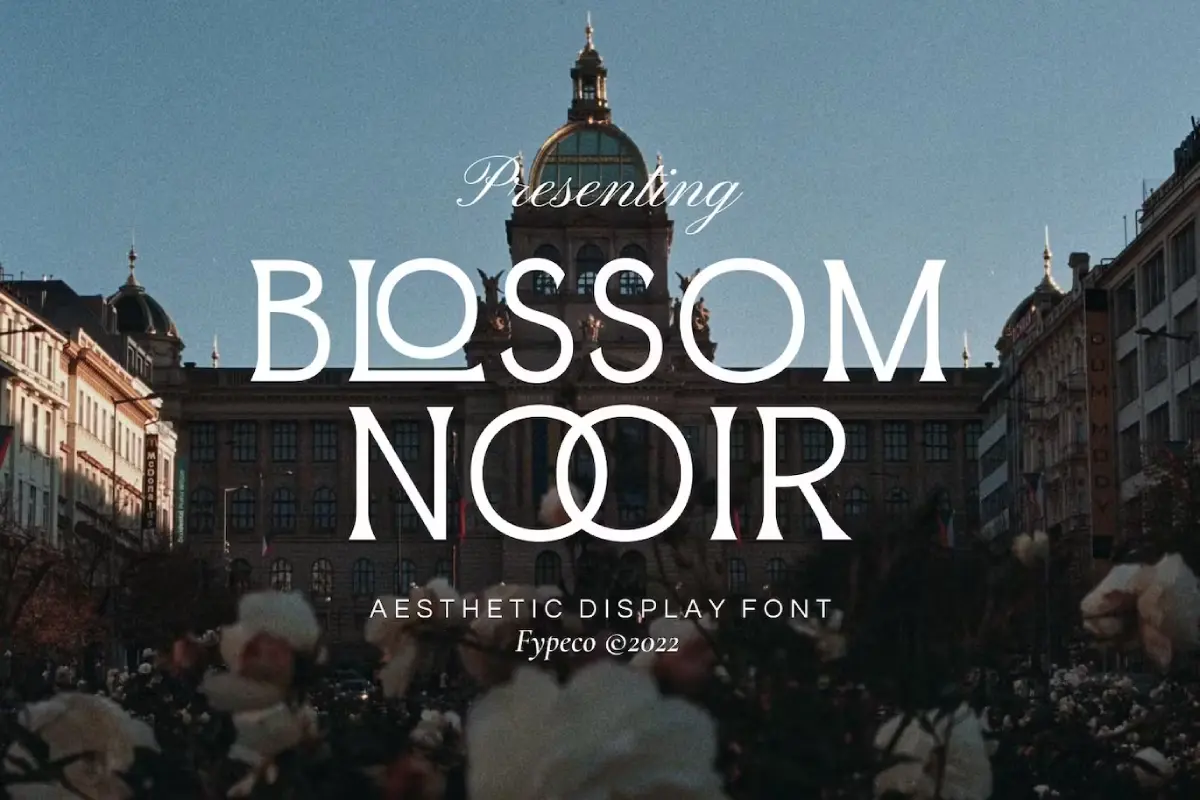 Introducing Blossom Nooir, an aesthetic display font with distinctive ligatures. Perfect for logos, quotes, invitations, and branding, it enhances your designs with a unique flair.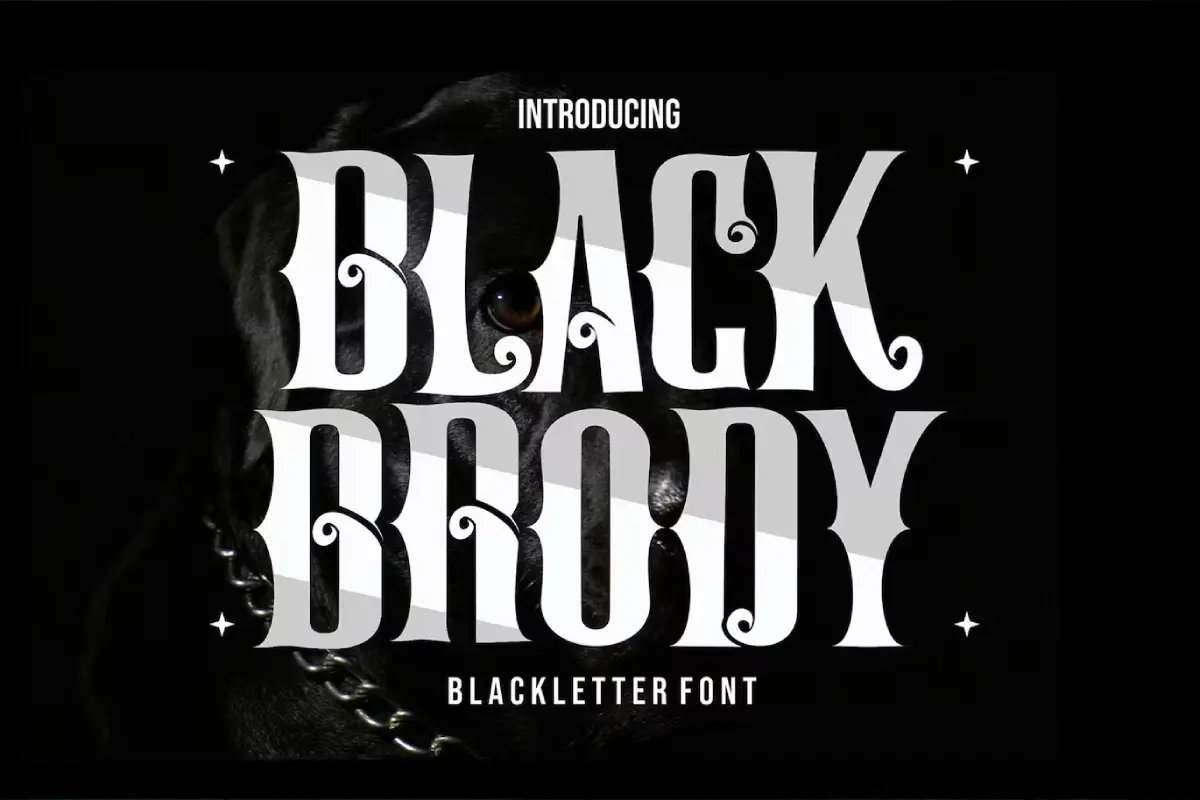 Check out the new Black Brody font. It's a cool, tattoo-style lettering perfect for logos, posters, branding and more. It comes in two styles – regular and italic.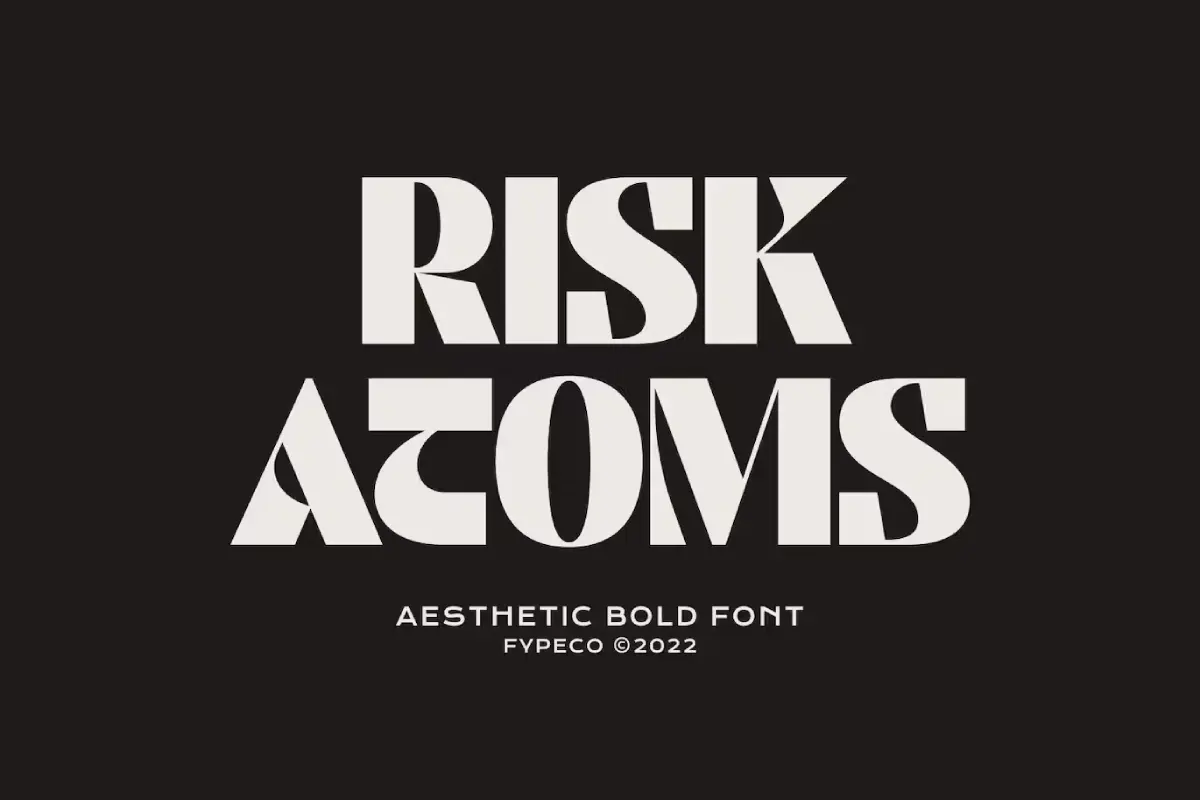 Discover Risk Atoms, a bold, aesthetic font with elegant alternatives for a minimalist touch. Ideal for logos, quotes, invitations, and branding. Includes comprehensive multilingual support.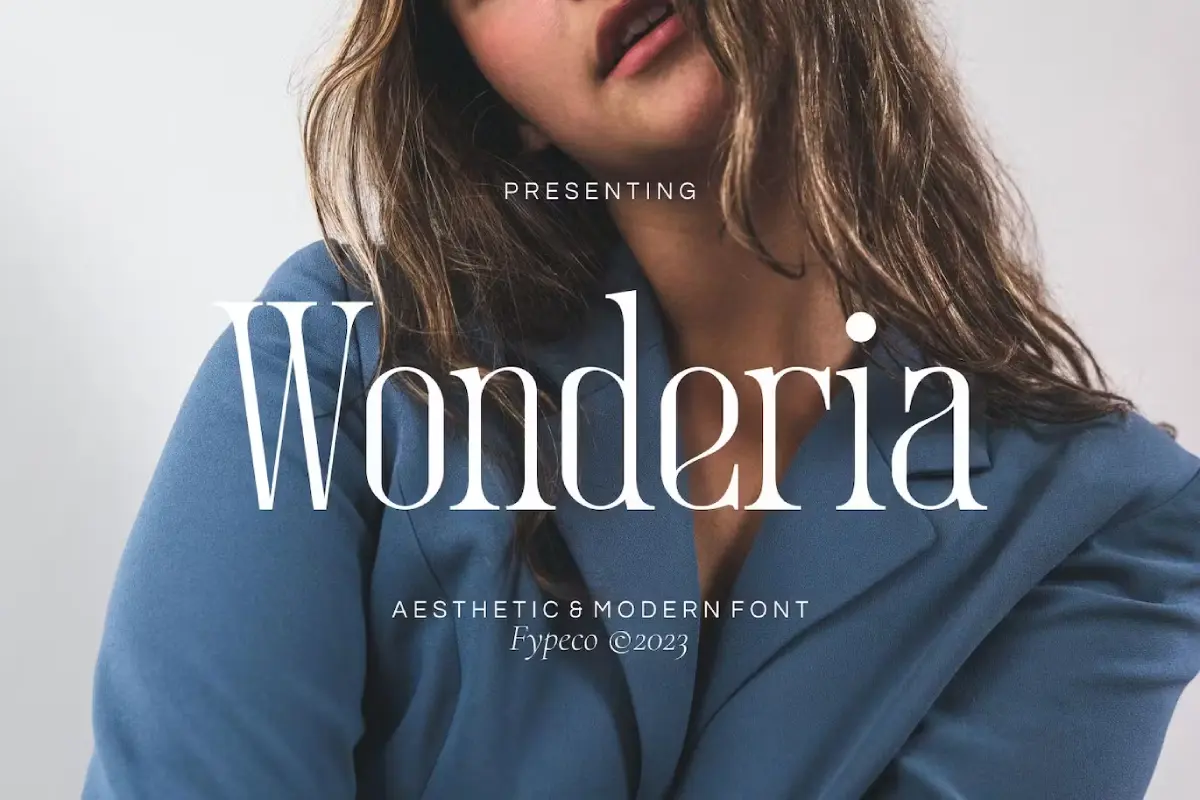 Discover Wonderia, an aesthetic, modern font featuring soft curves and high contrast. Ideal for quotes, body copy, fashion typography, logos and more. Includes multilingual support.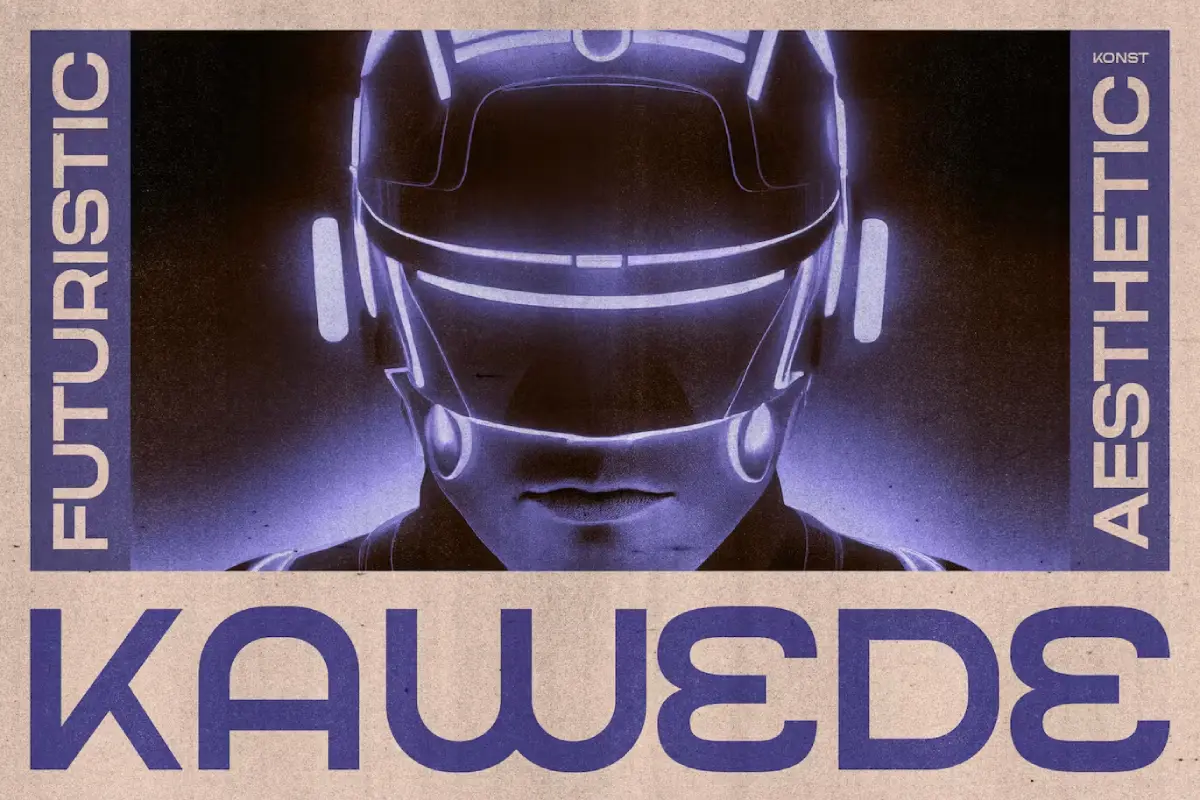 Meet Kawede, a futuristic sans-serif font. Inspired by modern brutalism and anti-design trends, it's perfect for cutting-edge poster designs.
Meet Roniolk, an aesthetic font offering visual elegance with smooth curves and beautiful ligatures. Versatile and appealing, it's perfect for logos, packaging, magazines, invitations and more.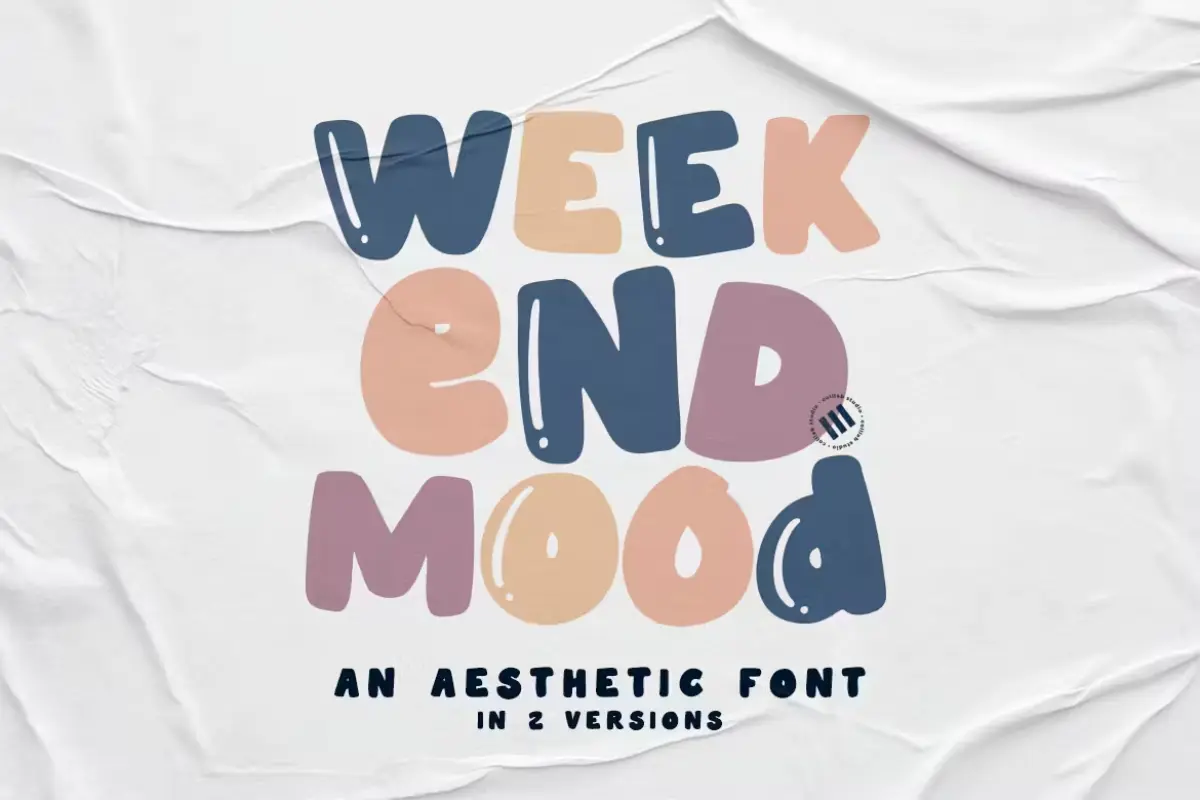 Weekend Mood is a unique aesthetic font that comes with a modern and playful look. It will make your luxury brand logos and packaging designs look even more professional. The letters of the font have a piercing look that's unmatched by the other aesthetic fonts we've seen.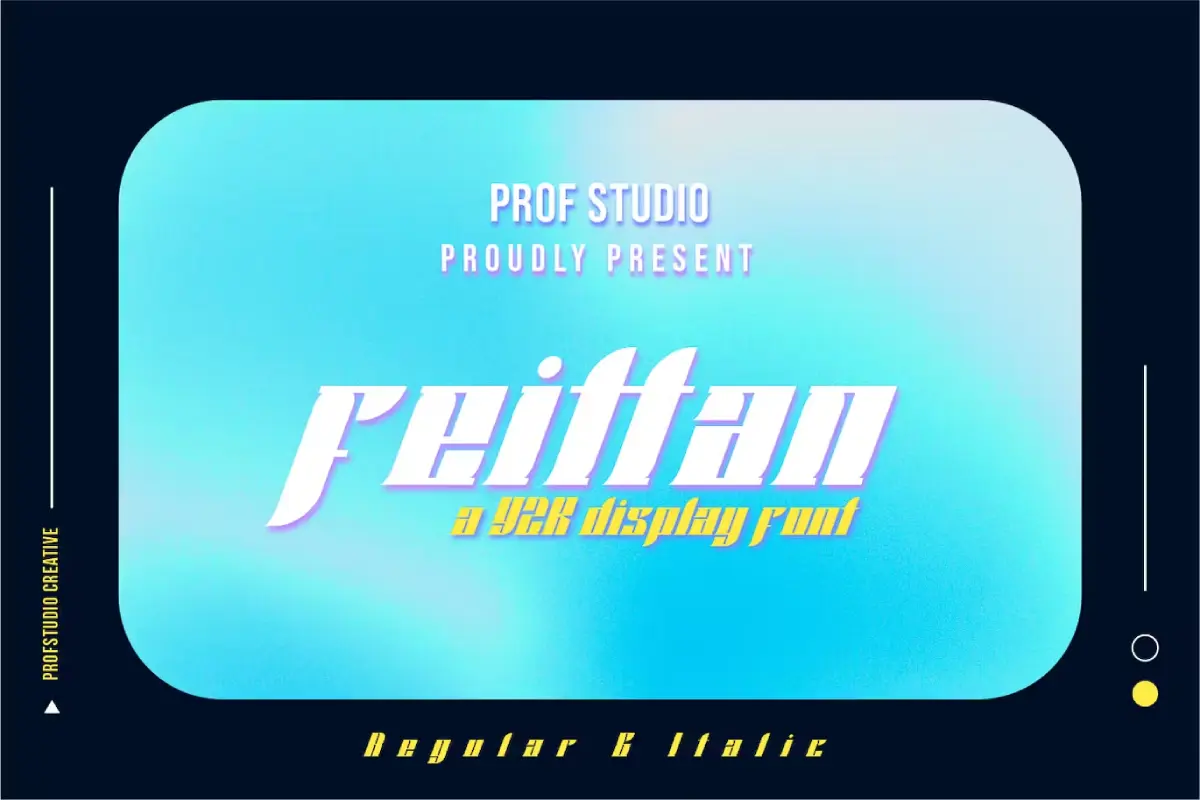 Feittan – Y2k Display aesthetic font is good for using in y2k related designs. Y2k style and pretty typography for your modern design projects.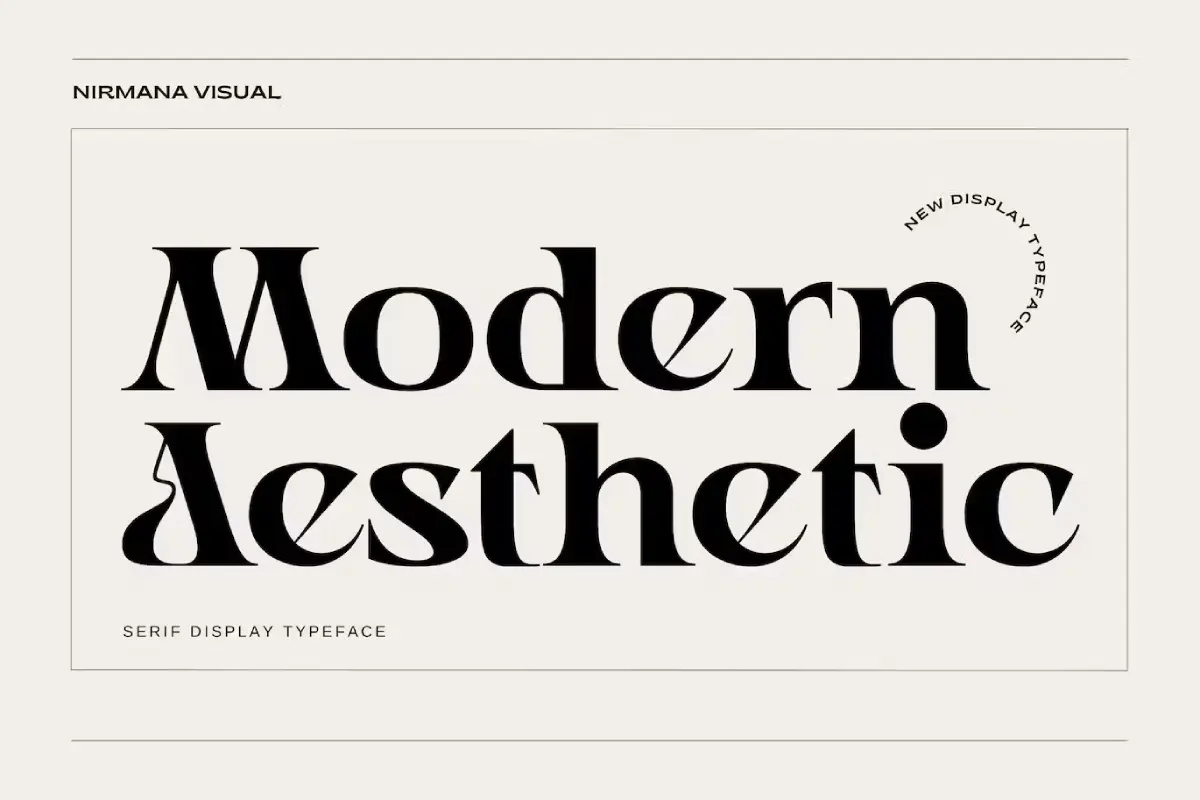 Modern Aesthetic is a pretty font that looks stylish. It's great for creating logos, badges, and labels for feminine and fashionable brands. It has both uppercase and lowercase letters, as well as special letter combinations and alternative versions.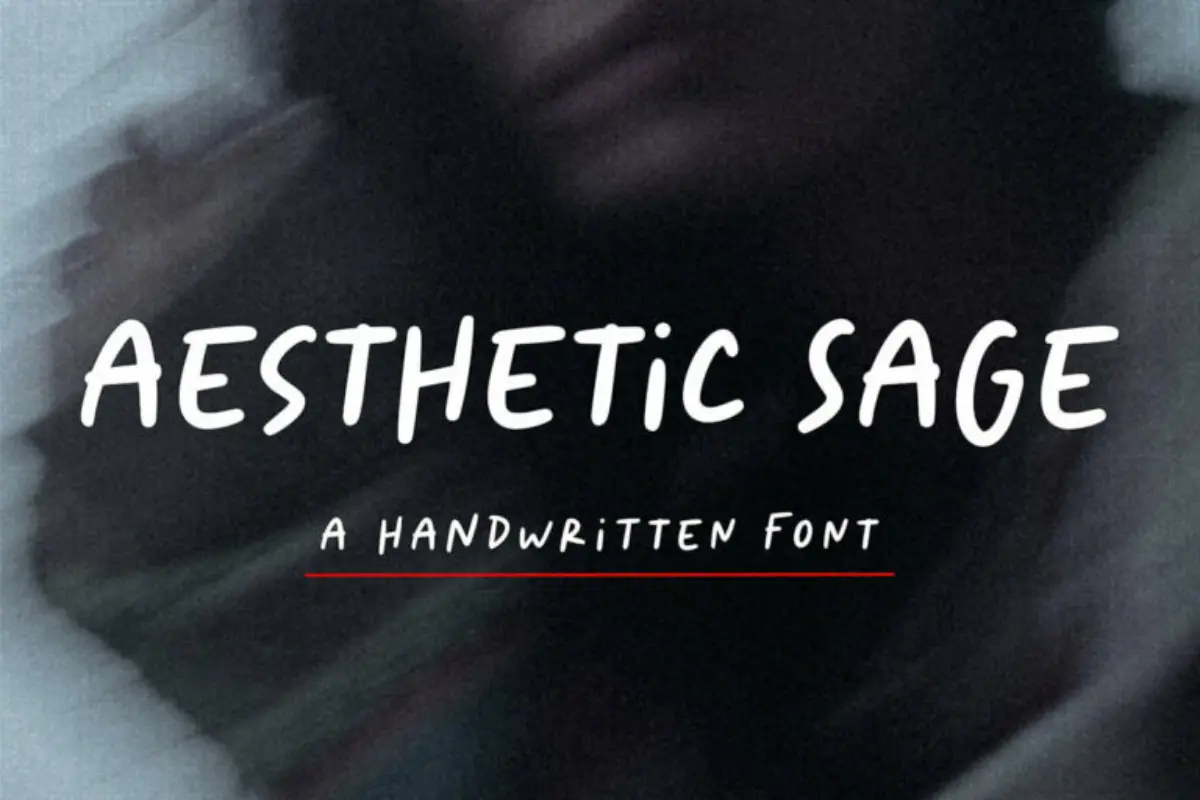 Introducing the Aesthetic Sage Handwriting Font, designed to bring a natural and captivating handwriting style to your projects, making them visually striking and impressive.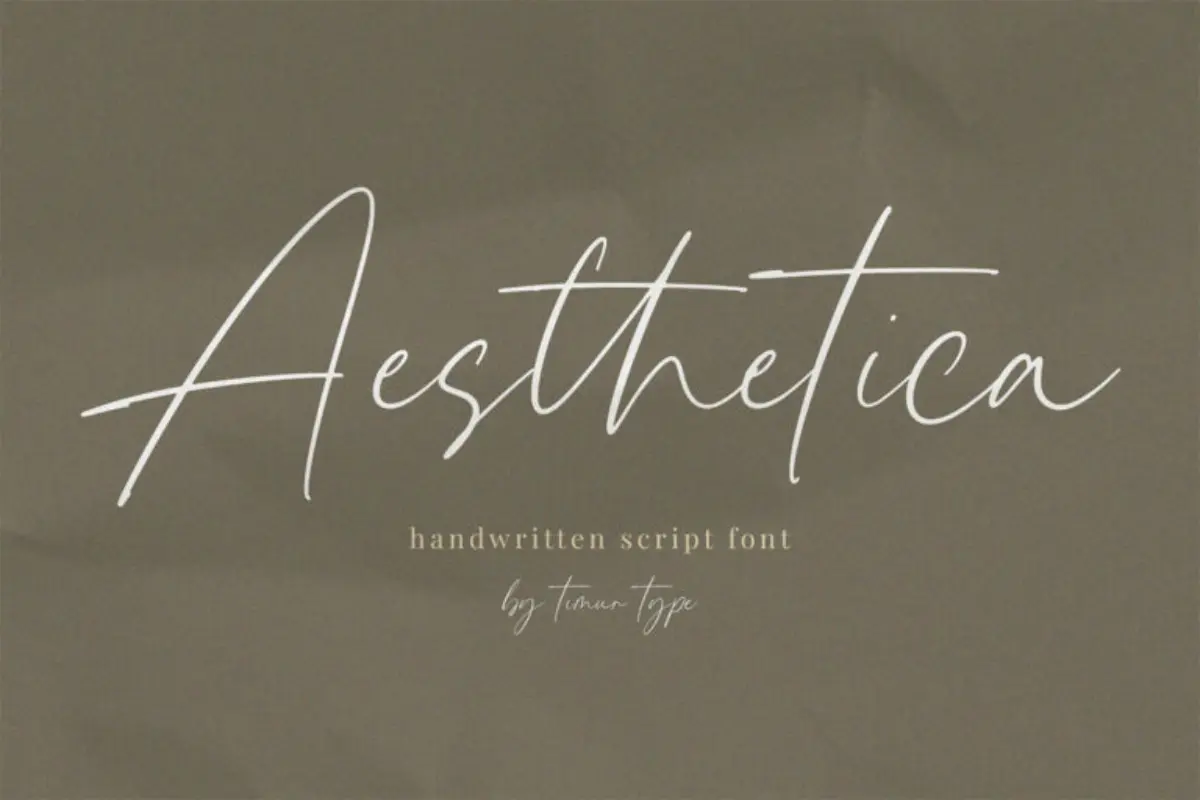 Presenting the Aesthetica Handwritten Script Font, a refined and elegant font meticulously crafted for you. With its uppercase, lowercase, numbers, punctuation, and symbols, it offers a versatile range of options for your designs.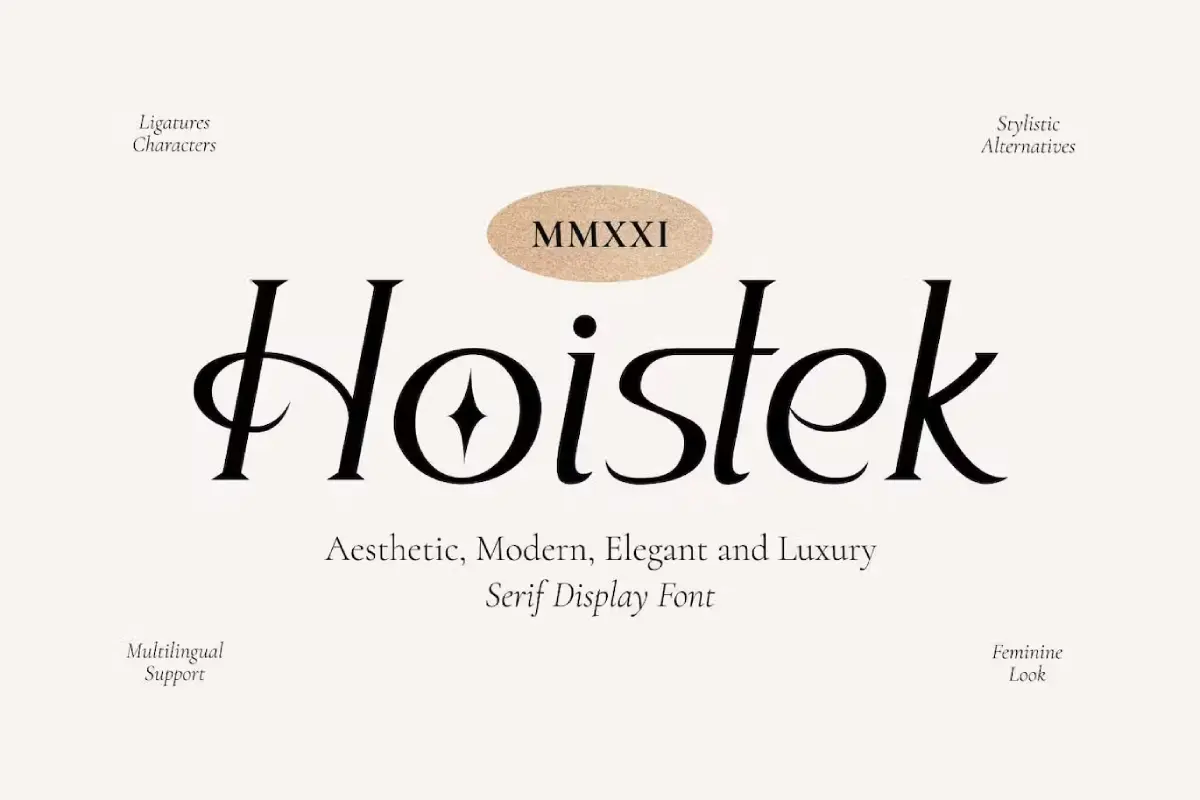 Hoistek is a beautiful serif font designed to enhance your visual creations such as logos, quotes, blog posts, and wedding invitations. It offers a variety of styles and letter combinations, making it perfect for branding projects, magazine imagery, and more.
Blinds Audience is a stylish serif font that has a modern appearance. It is well-suited for various typography projects like magazines, books, greeting cards, packaging, fashion, quotes, labels, and more.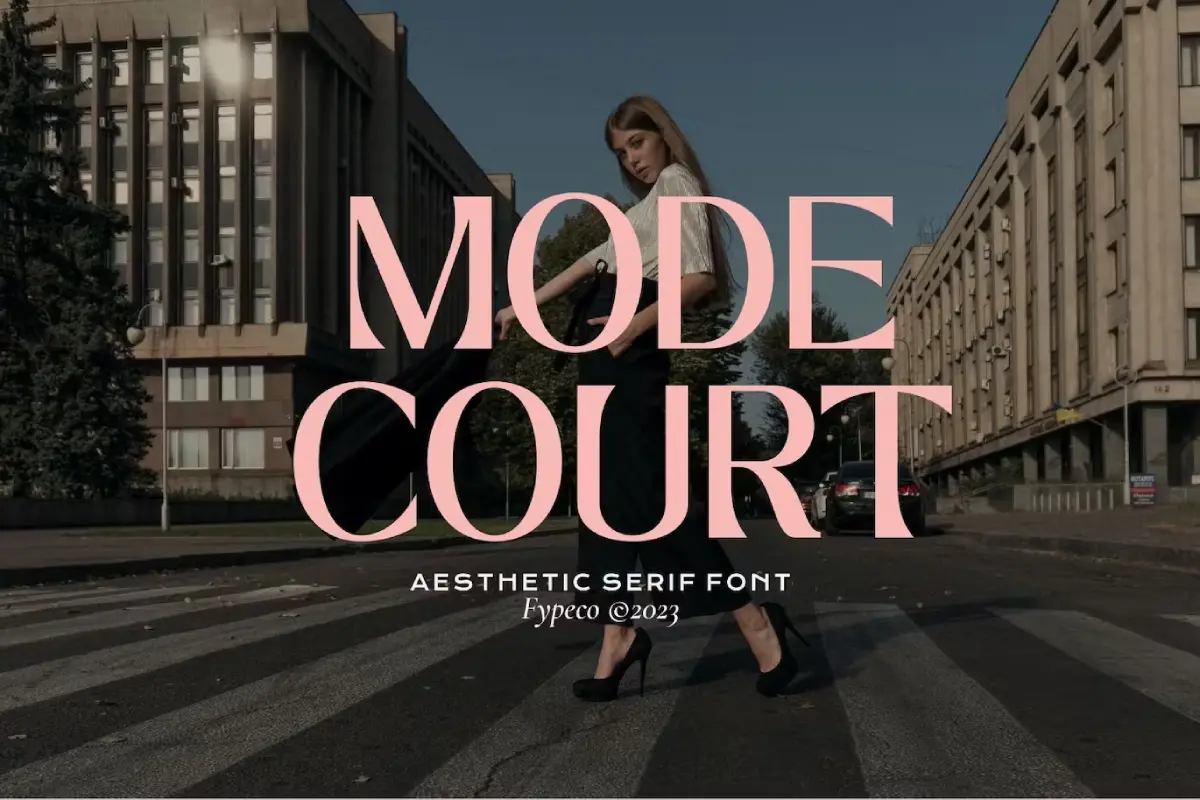 Mode Court is a visually pleasing serif font with a minimalist and modern style. It is perfect for creating logos, quotes, branding, and editorial designs. This unique typeface adds a touch of individuality to your projects.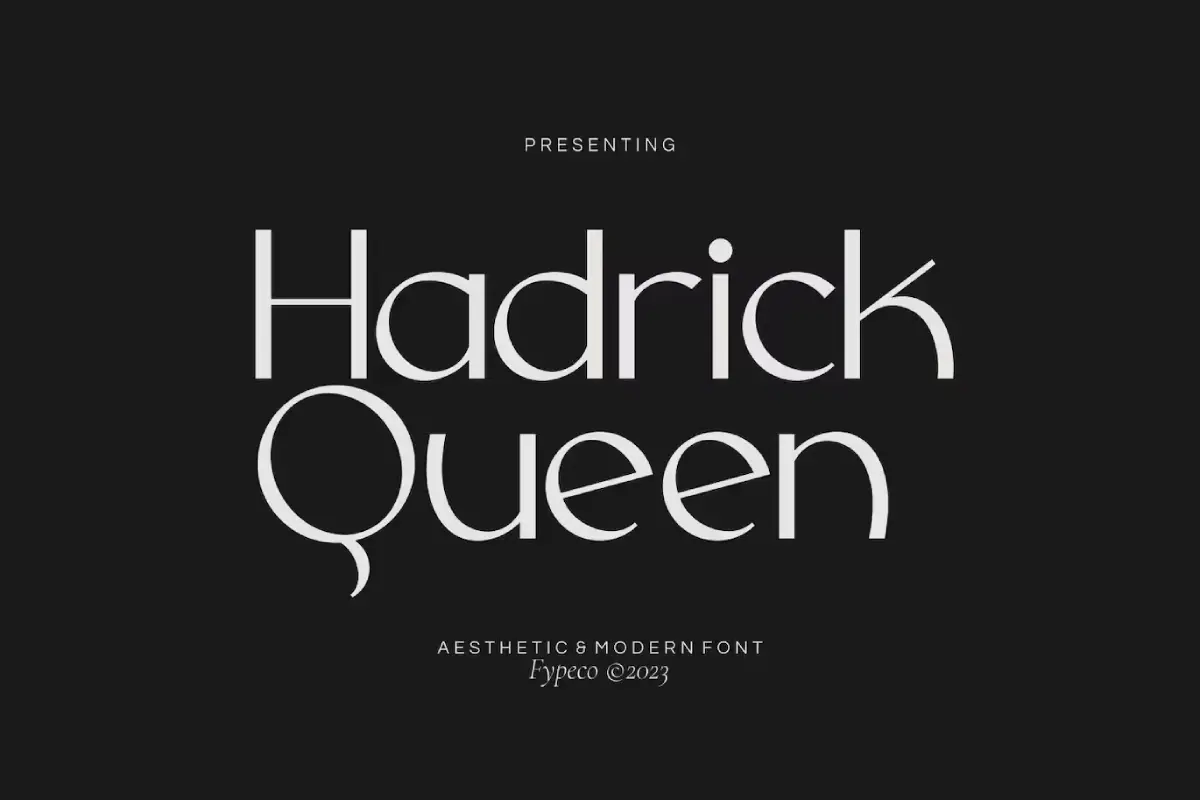 Hadrick Queen is a stylish and modern font suitable for elegant designs like branding, magazines, and logos. It adds sophistication and beauty to your projects.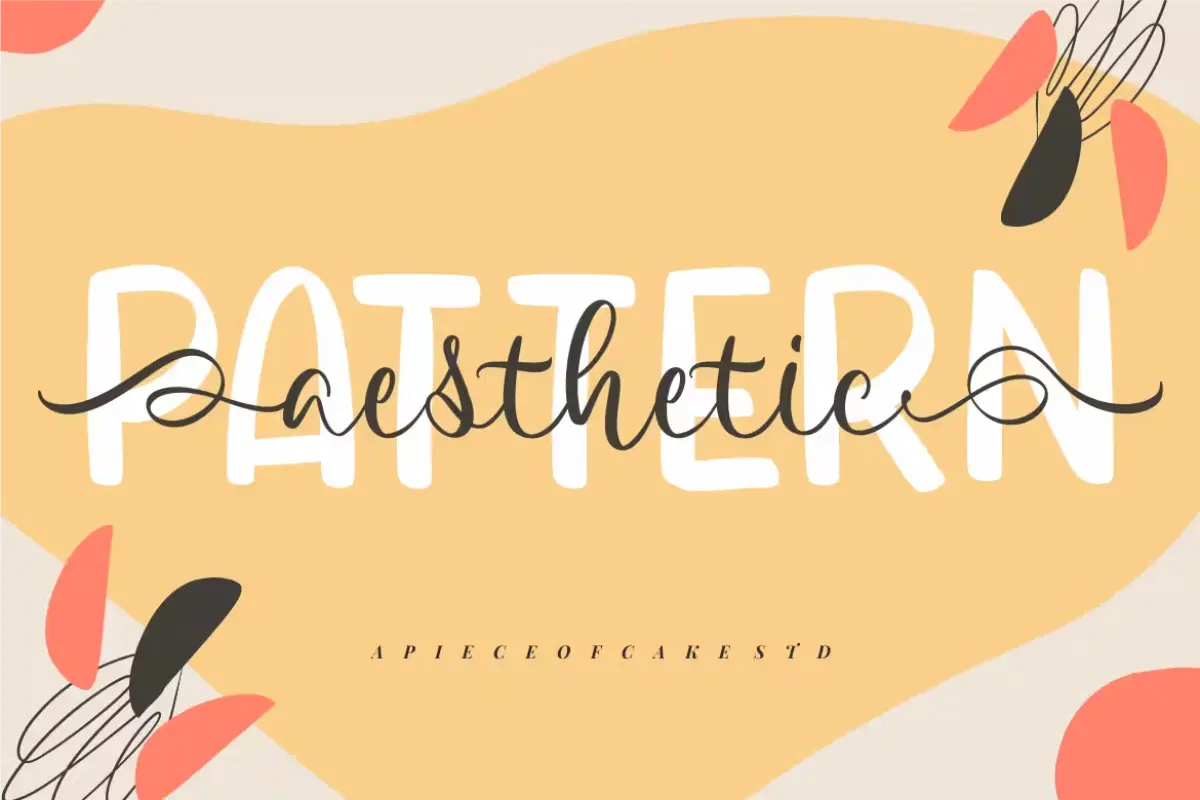 Aesthetic Pattern is a stunning script font ideal for weddings, social media posts, logos, and more. It adds beauty and elegance to your design projects.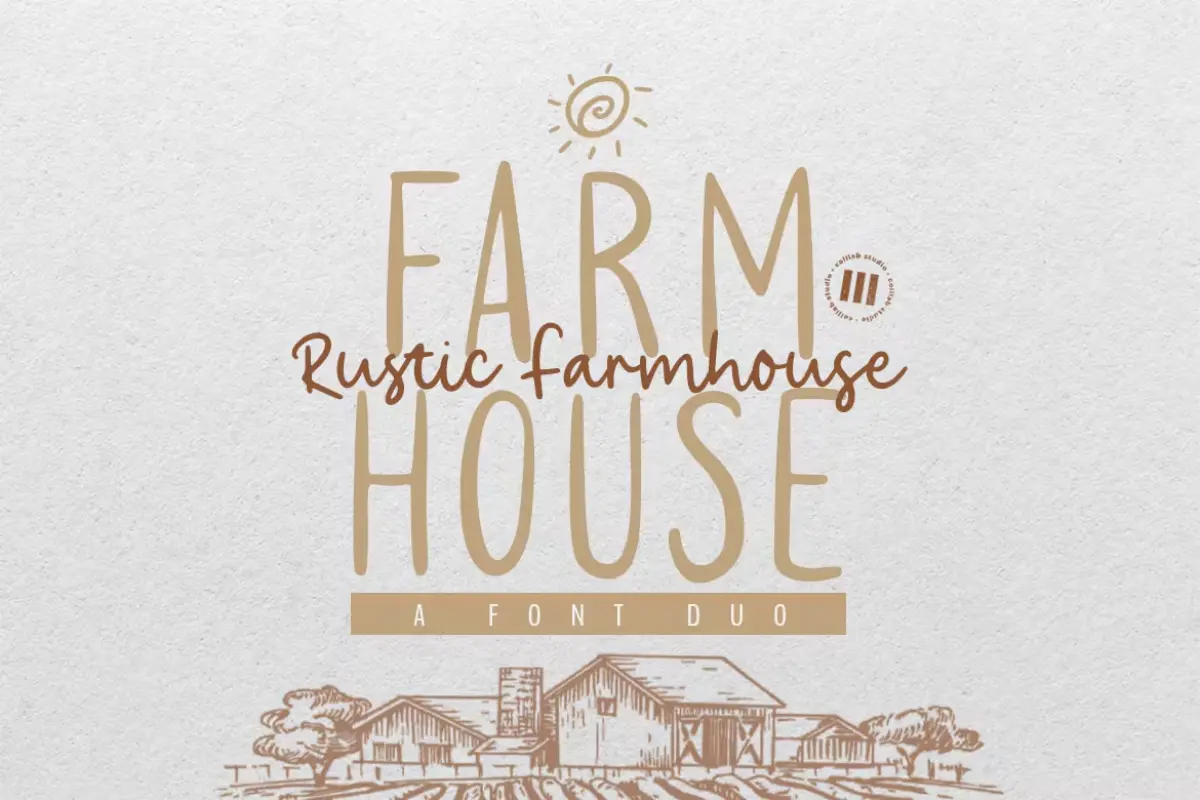 Introducing Rustic Farmhouse, a rustic font duo perfect for designs like logos, posters, wedding invitations, social media posts, greeting cards and more, adding a charming farmhouse feel.
Conclusion
In conclusion, the world of aesthetic fonts offers a wide range of options to enhance your design projects. Whether you're looking for a modern, minimalist style or an elegant script font, there are numerous choices available to add beauty, sophistication, and individuality to your work. Explore the diverse selection and let these fonts inspire your creativity.
Related Posts:
20 Best Free Script Fonts For Designers in 2023
15 Gorgeous Wedding Fonts for Your Big Day
The 9 Best Free Font Websites For Free Fonts Online