Introduction
Tumblr is a popular blogging platform known for its simplicity and ease of use. In 2023, choosing the right theme for your blog is more important than ever, as it can help you stand out and engage your audience. In this article, we will explore the 15 best free Tumblr themes for 2023 to help you find the perfect fit for your content.
UNLIMITED DOWNLOADS: 50 Million+ Fonts & Design Assets
All the Fonts you need and many other design elements, are available for a monthly subscription by subscribing to Envato Elements. The subscription costs $16.50 per month and gives you unlimited access to a massive and growing library of over 50 million items that can be downloaded as often as you need (stock photos too)!

The importance of choosing the right theme
Selecting the right theme is crucial for your blog's success. It not only sets the tone for your content but also determines how users interact with your site. A well-designed theme can enhance user experience, boost engagement, and improve your blog's search engine rankings.
Table of Contents
Minimalism: The trend for 2023
Minimalism is a design trend that focuses on simplicity and functionality. It eliminates unnecessary elements and emphasizes content. Here are three minimalistic themes for your Tumblr blog in 2023:
Ten Toes is a visually stunning theme designed for creatives who want to display their work in an organized and eye-catching manner. With its grid layout and customizable features, Ten Toes allows you to create a personalized portfolio that showcases your talent.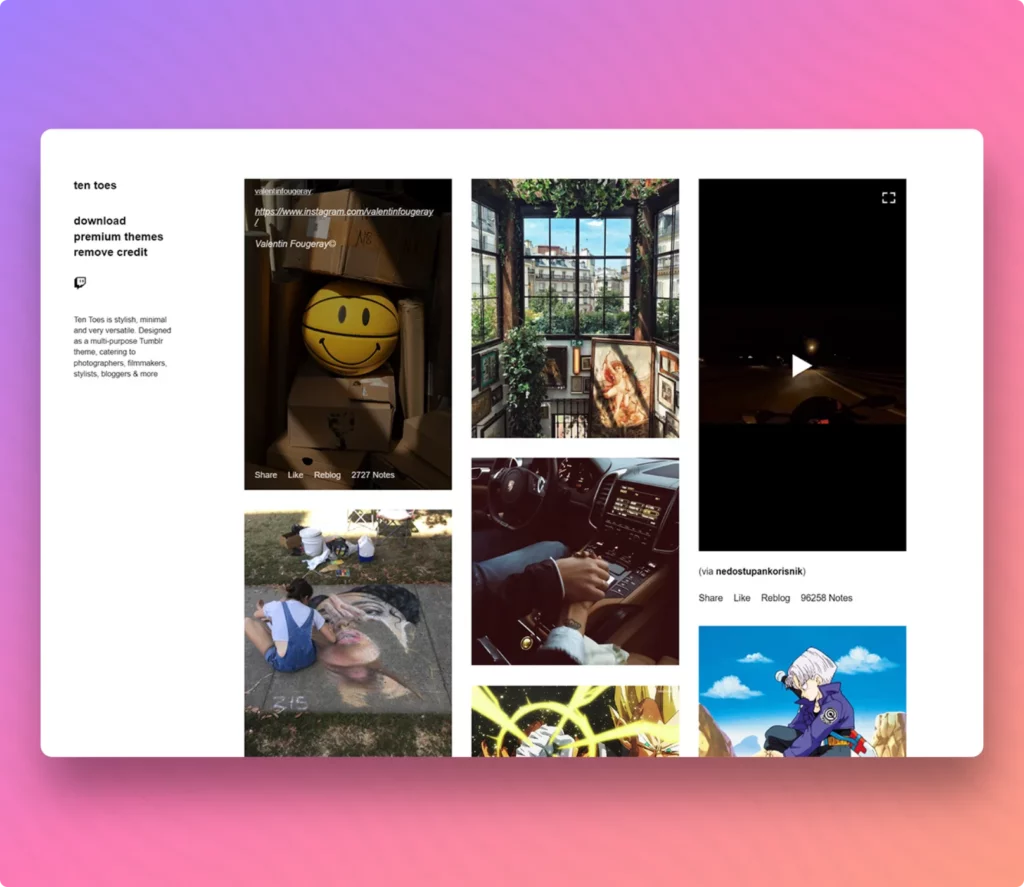 Oscar is a clean and minimalistic theme perfect for bloggers who want a simple, easy-to-navigate design. With its sleek layout and customizable features, Oscar theme allows you to showcase your content effortlessly.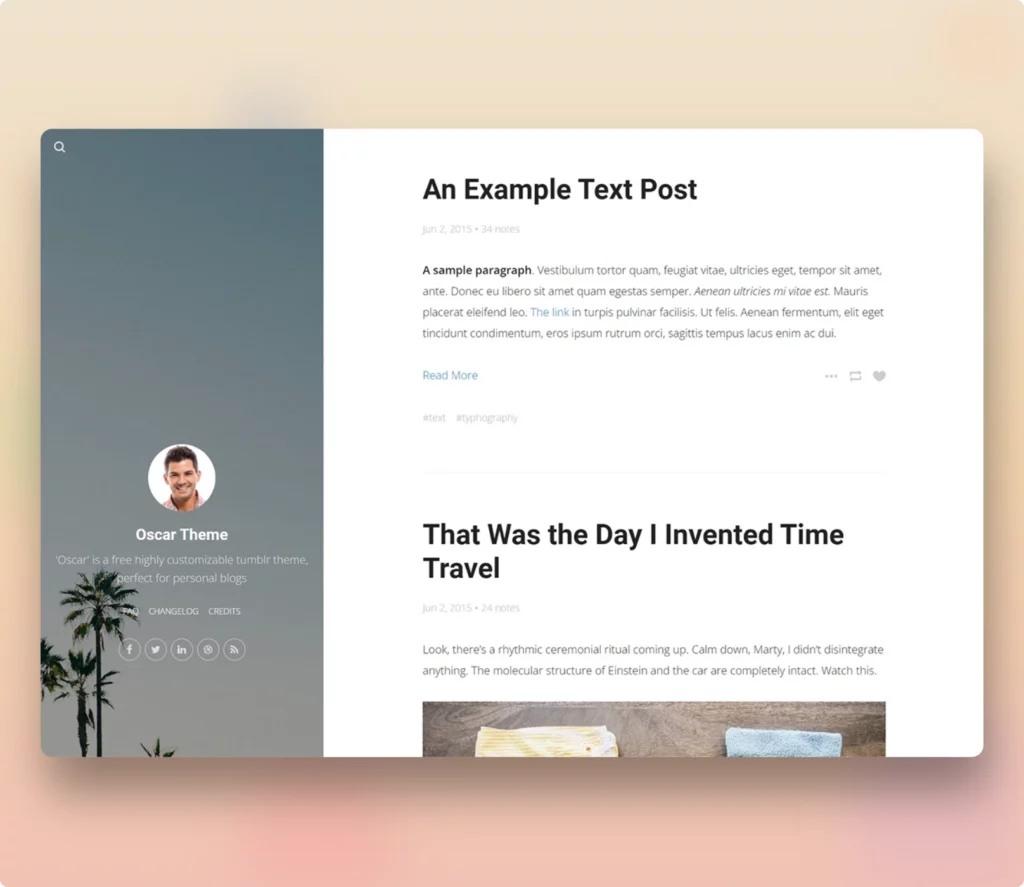 Discover Minimal Mono, a sleek Tumblr theme for a clean, modern look that puts your content front and center, perfect for minimalists & creators.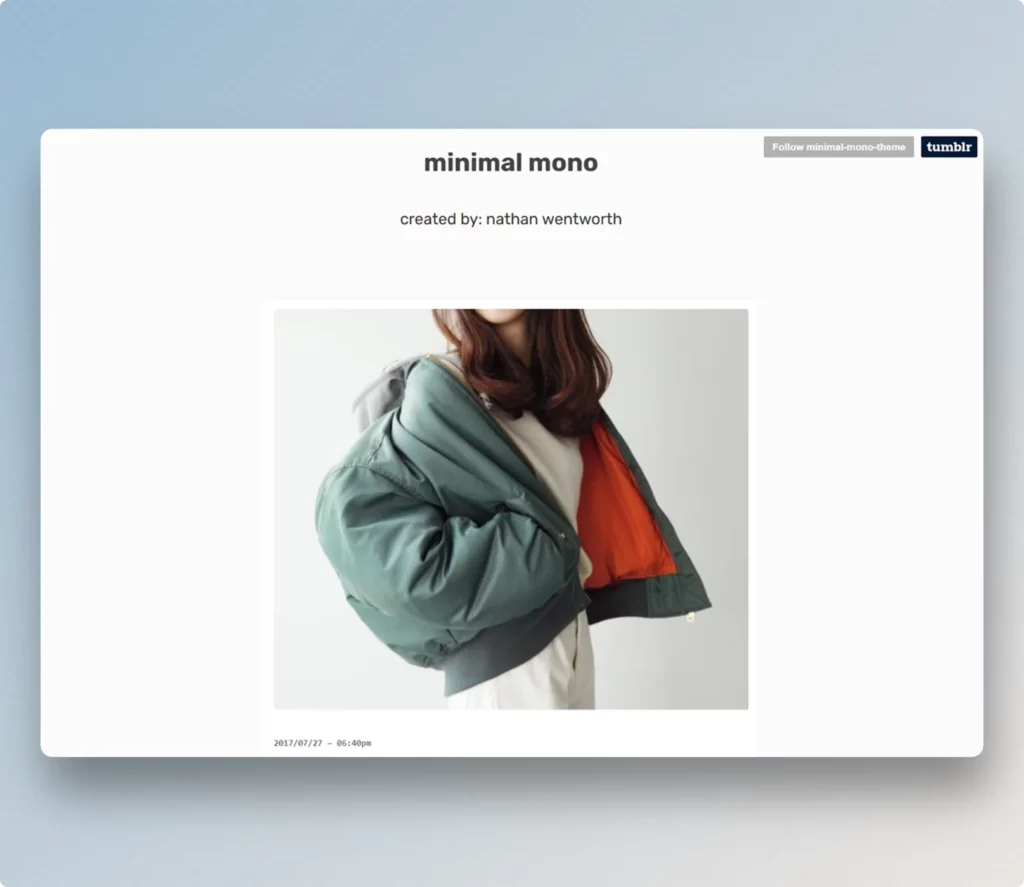 Discover Harbour, a stylish Tumblr theme perfect for showcasing your content with elegance and simplicity. Transform your blog today!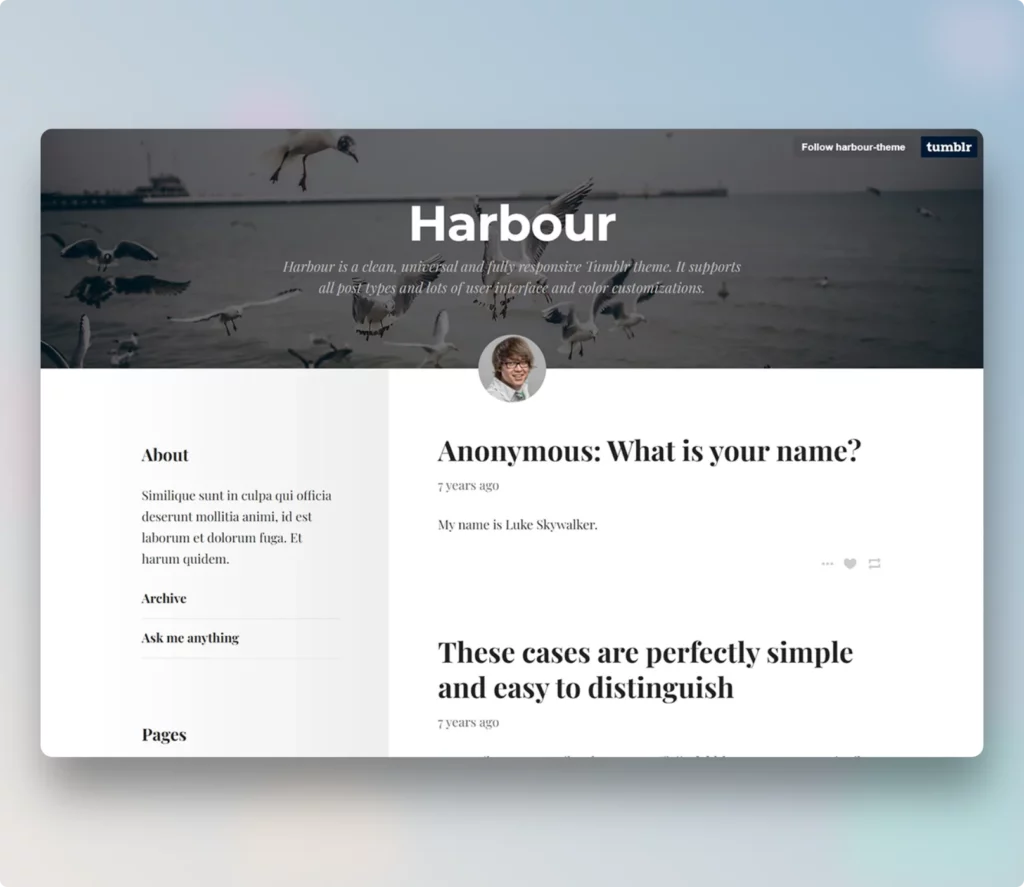 Simplify lives up to its name by providing a straightforward design with a focus on typography. This theme is great for writers and content creators who want their words to take center stage.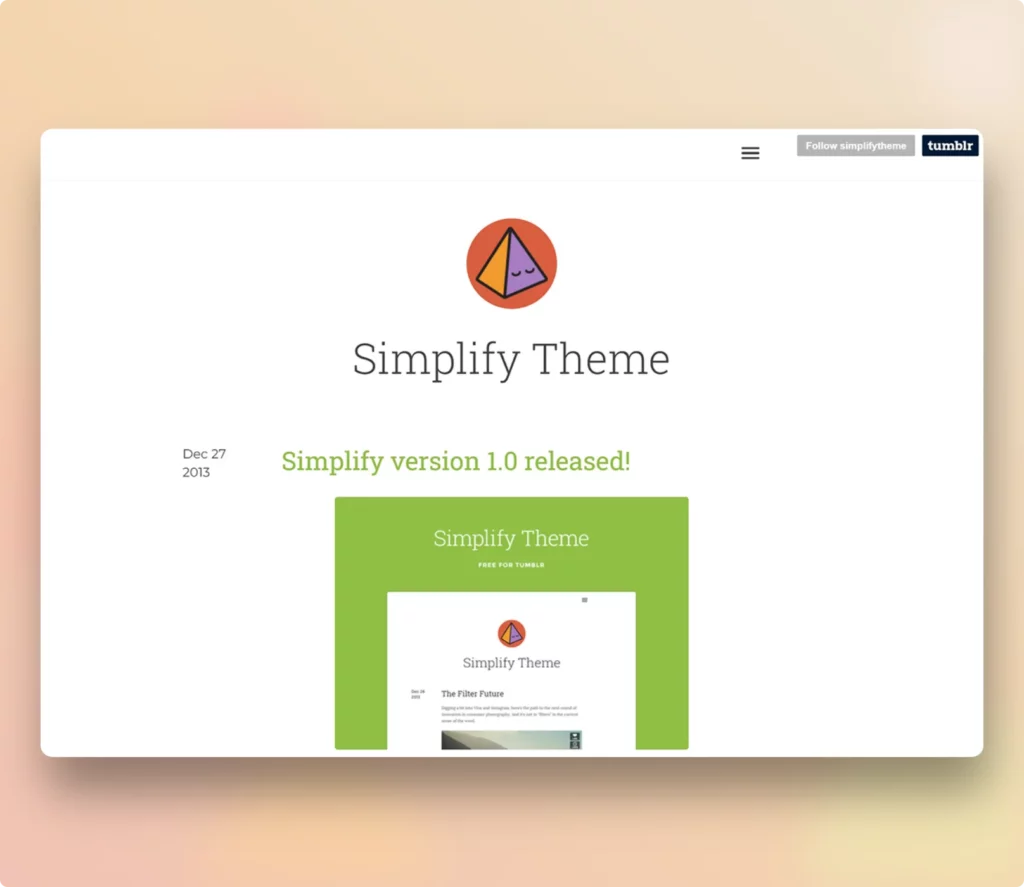 Introducing Sugar, a sweet and vibrant Tumblr theme, perfect for those seeking a lively, colorful blogging experience!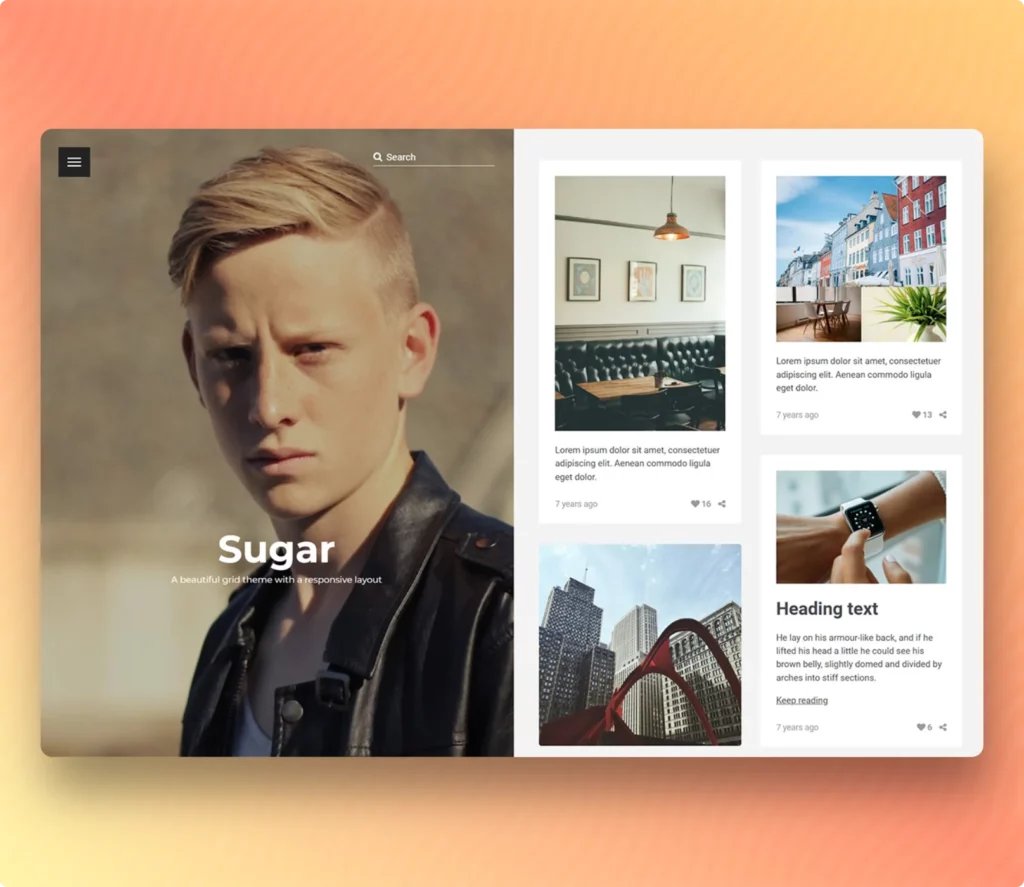 Juggernaut Tumblr Theme
Discover Juggernaut, a powerful Tumblr theme with a striking design, versatile customization options, and unmatched user experience.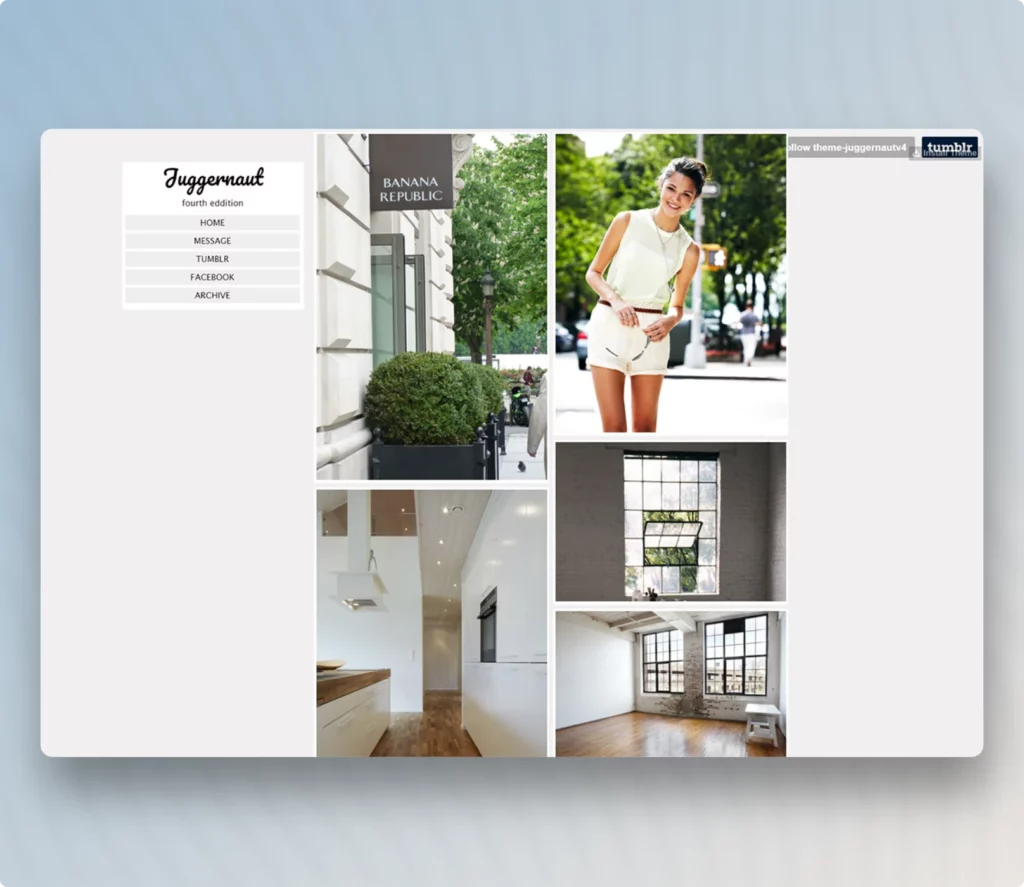 Ignite your blog with Fireheart, a blazing Tumblr theme that sparks creativity and engagement with its eye-catching design and robust features.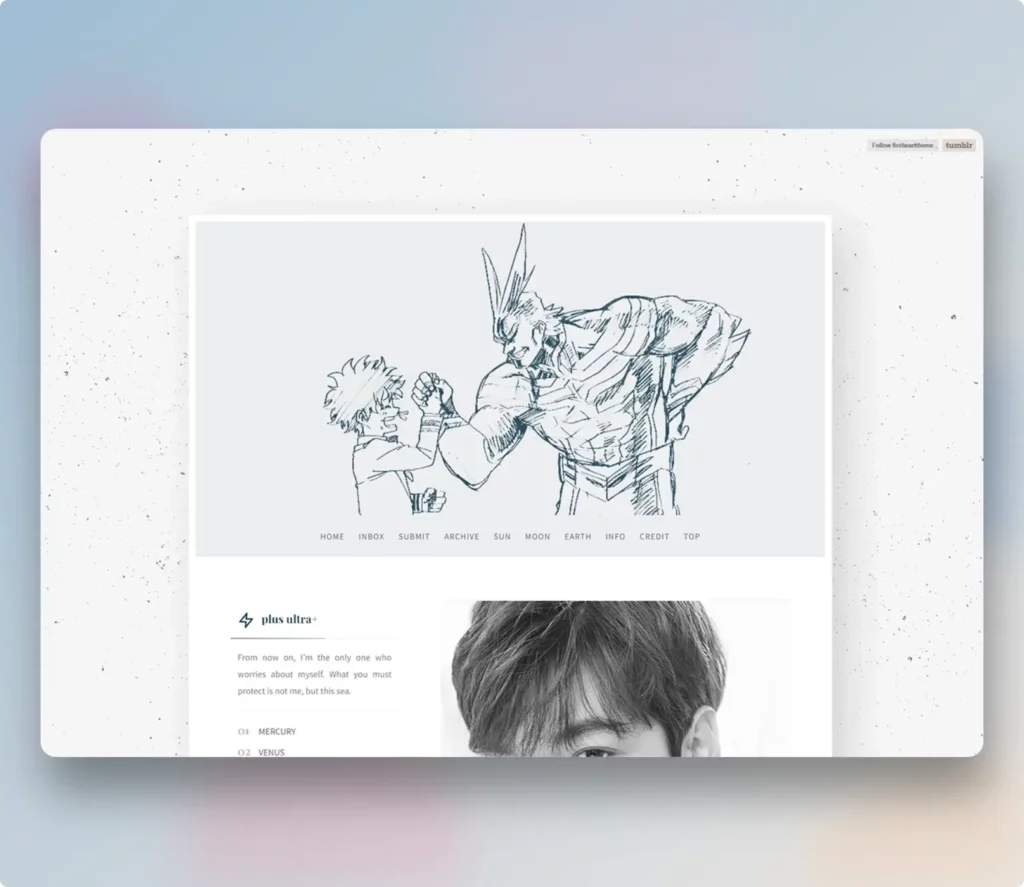 Discover Observer, a distinctive Tumblr theme designed to captivate viewers with its sleek layout, eye-catching visuals, and user-friendly interface.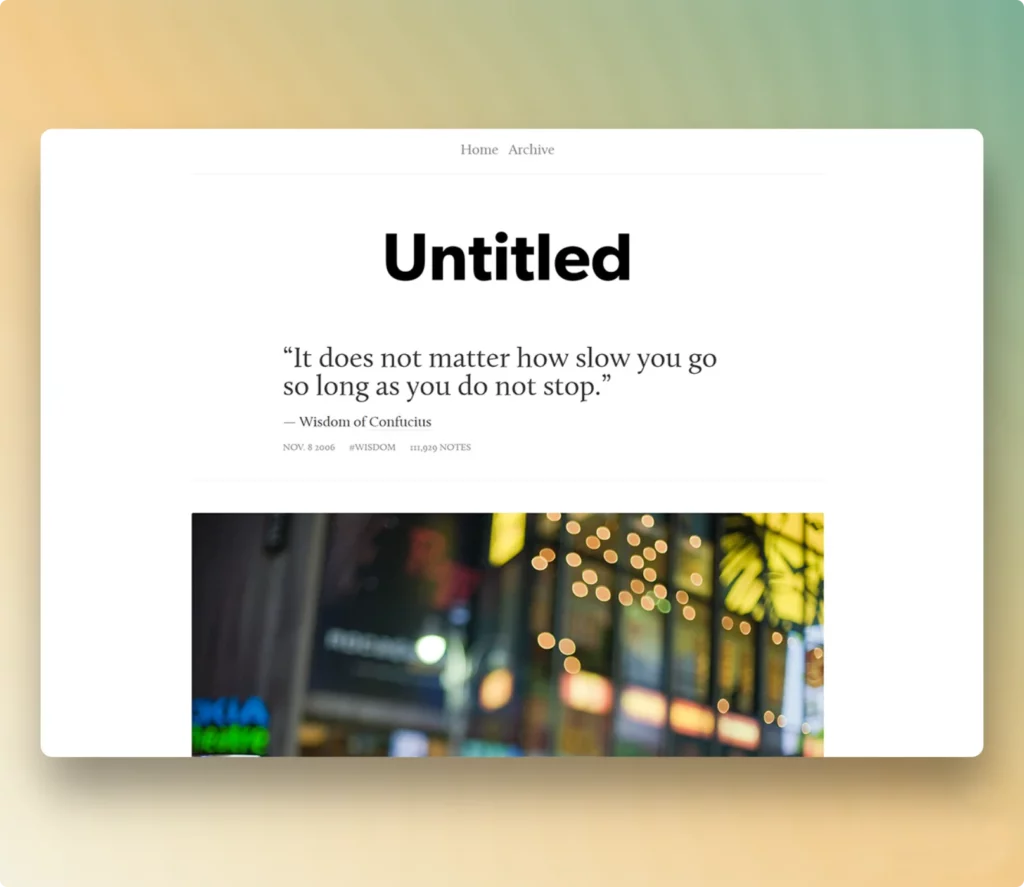 Discover Alumia, a captivating Tumblr theme with a sleek design, perfect for showcasing your content with style and elegance. Stand out in 2023!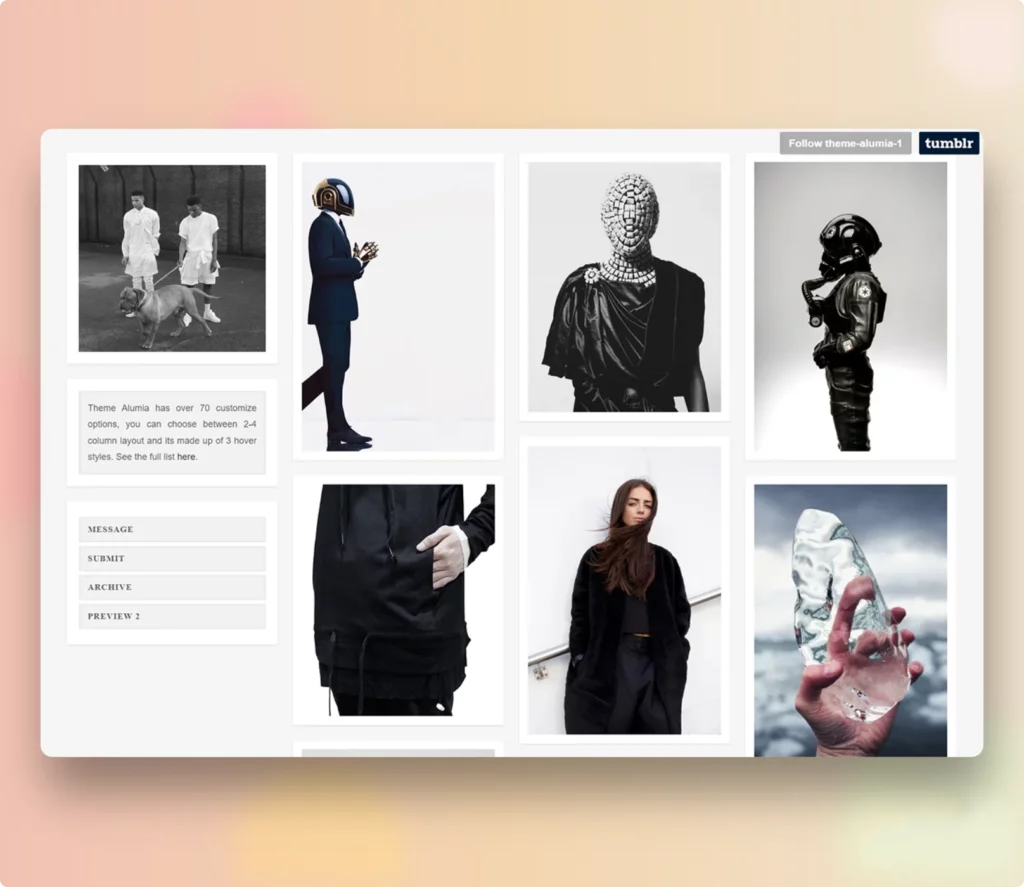 Discover Square, a sleek, grid-based Tumblr theme with a modern design, perfect for showcasing your content in style. Customize & captivate your audience.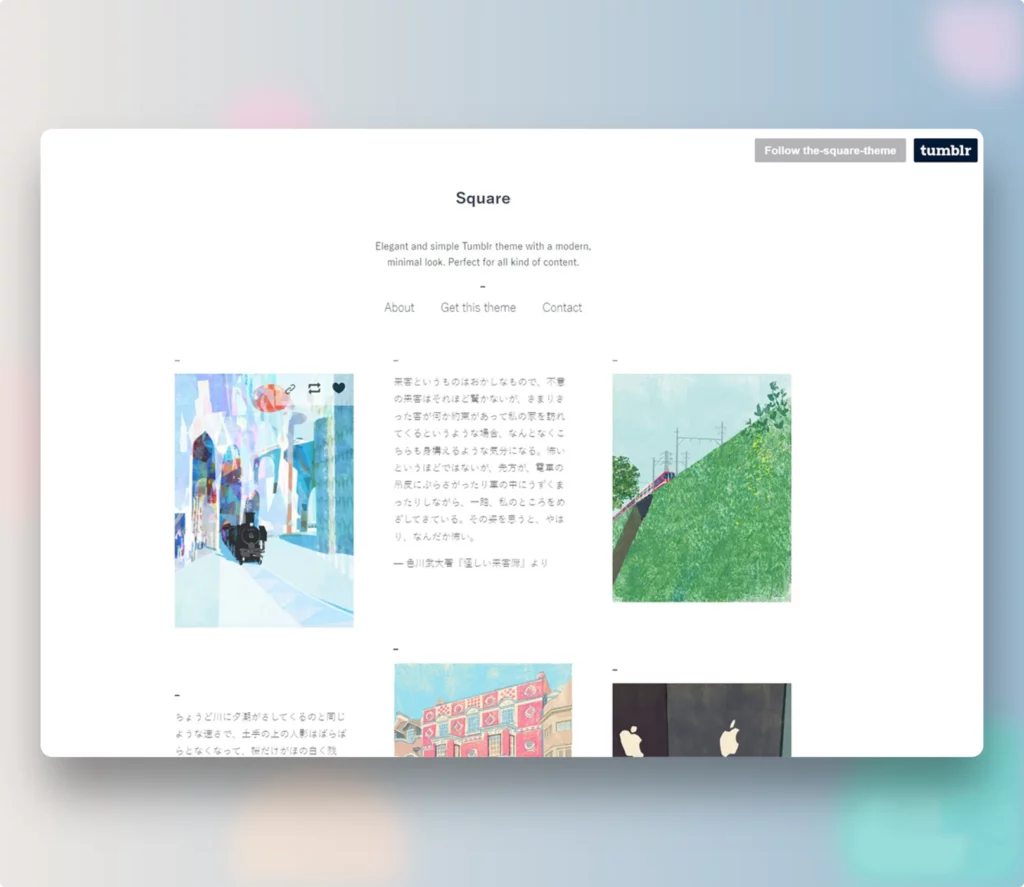 Discover Ashley, a distinct Tumblr theme designed to showcase your content with flair, offering customization options for a personalized touch.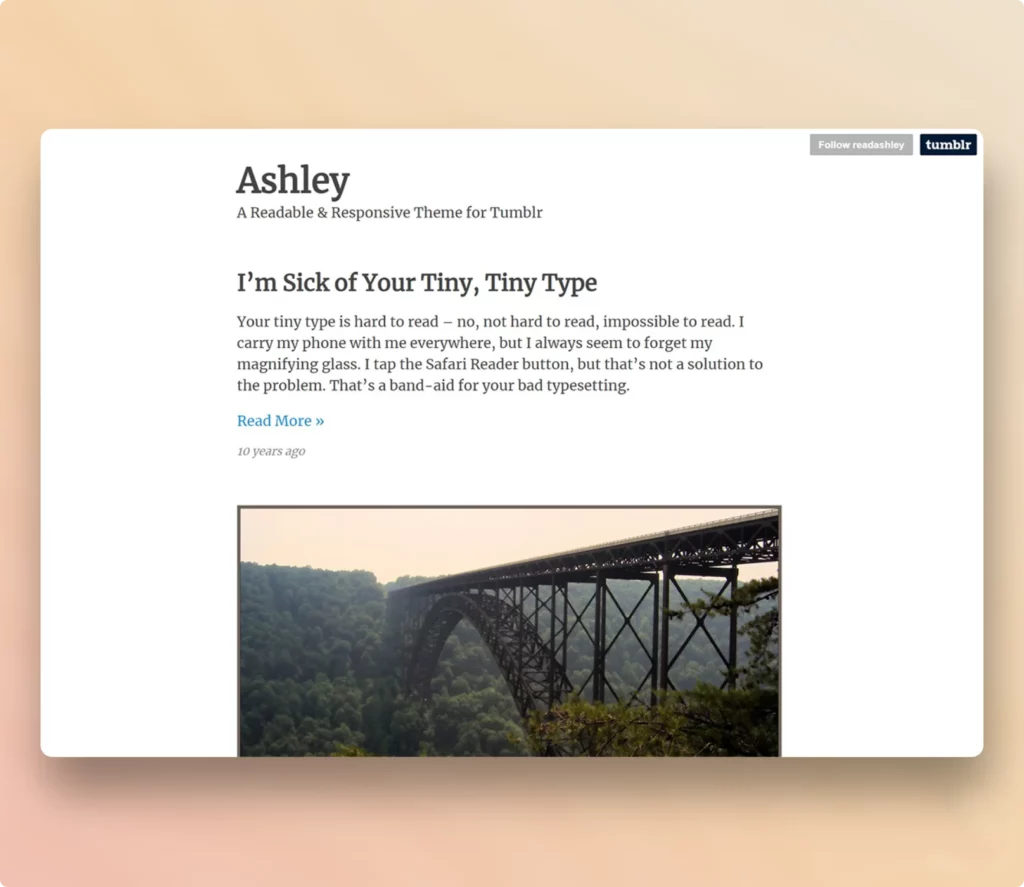 Say hello to Cafune, a mysterious vibes fully responsive tumblr theme that has incredible cool features like an animated like button, and almost everything is customizable /colors, custom images, localization and other properties to make it the ultimate theme.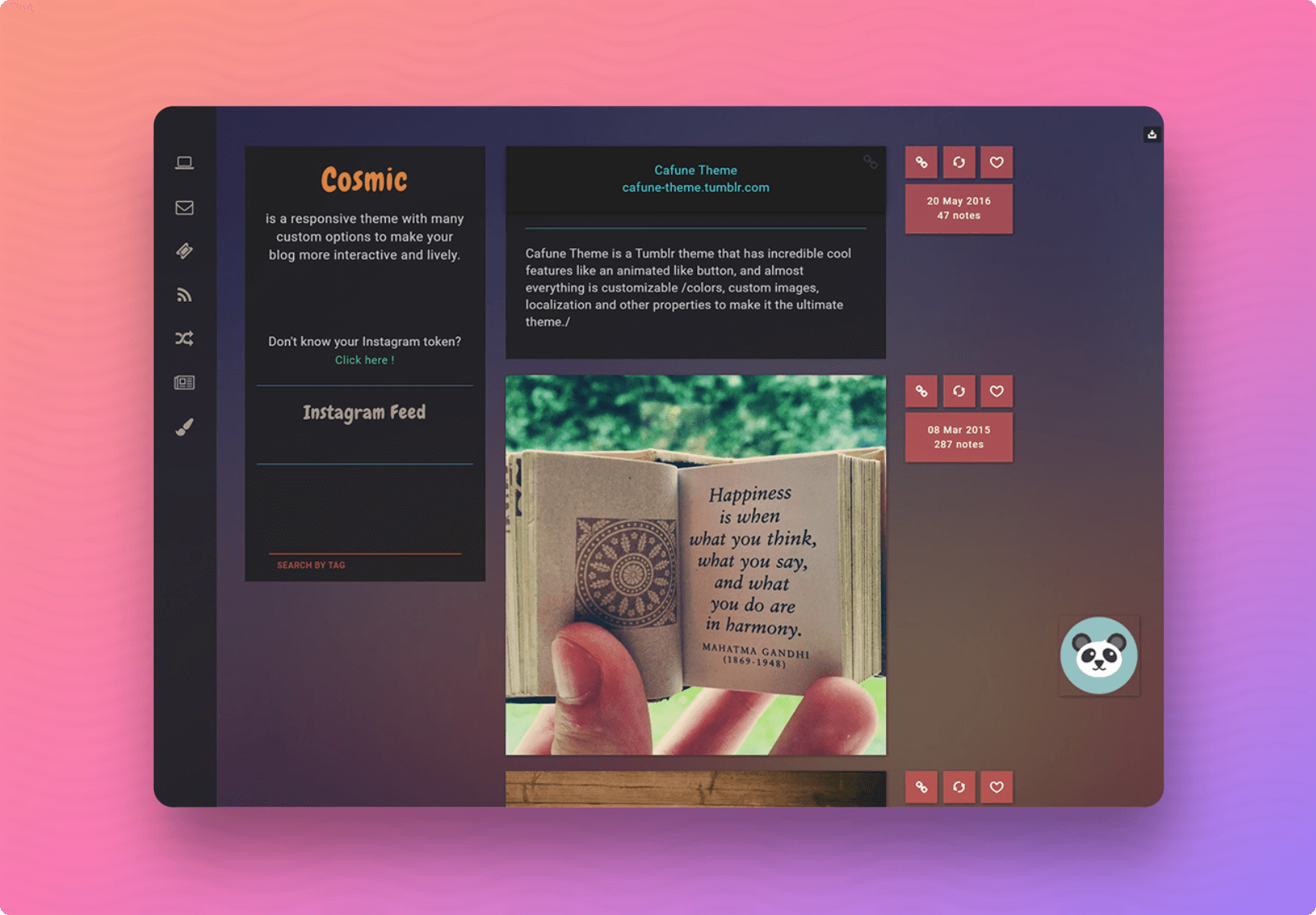 Discover Carter, a unique Tumblr theme with a modern design, perfect for showcasing your content in style and boosting audience engagement.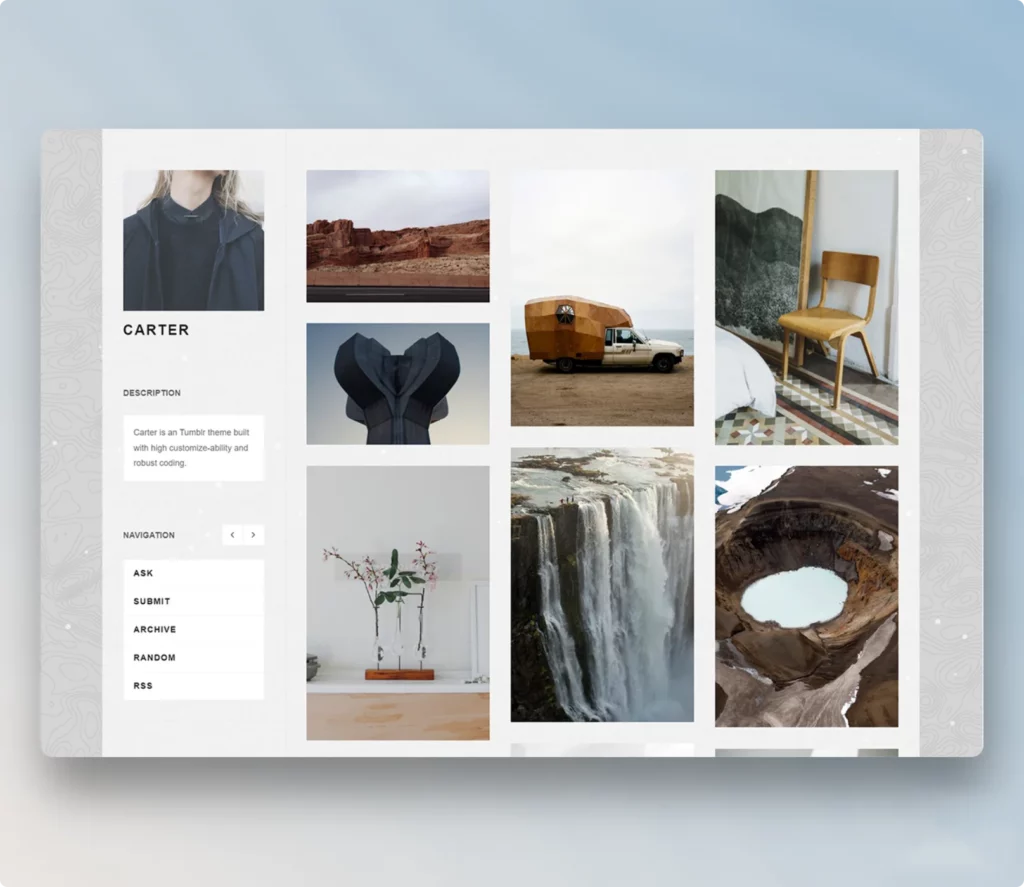 Discover "Let's Go Pink," a vibrant Tumblr theme boasting a unique design, perfect for adding a pop of color and personality to your blogging experience!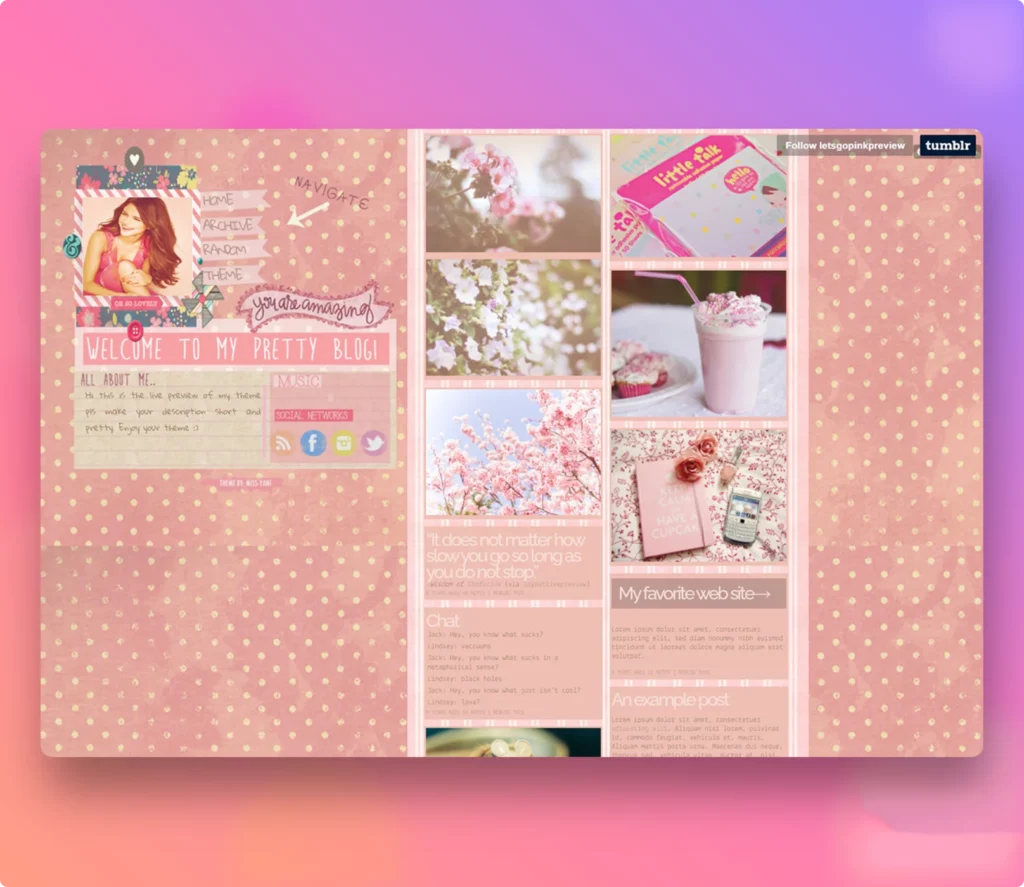 Conclusion
Choosing the right theme for your Tumblr blog is essential for success in 2023. The themes listed above cater to various styles, content types, and preferences, ensuring that you can find the perfect fit for your blog. Whether you're a minimalist, a visual artist, a writer, or a fan of grid-based designs, these 15 free Tumblr themes will help you create an engaging and visually appealing online presence.
FAQ
Are these themes really free?
Yes, all the themes listed in this article are completely free to use.
Can I customize these themes to suit my preferences?
Yes, most of these themes come with customizable features that allow you to personalize the design, layout, and color scheme to match your preferences and branding.
Are these themes mobile-friendly and responsive?
Yes, all of the themes mentioned in this article are designed to be responsive, ensuring that your content looks great on various devices and screen sizes.
Can I use these themes for commercial purposes?
While these themes are free, it's essential to check the individual theme's licensing and terms of use to ensure that you can use it for commercial purposes.
How do I install a Tumblr theme?
To install a Tumblr theme, download the theme files, then go to your Tumblr dashboard, click on "Edit appearance," and then "Edit theme." From there, you can replace the existing code with the new theme code and customize it according to your preferences.
Related Posts