Introduction:
If you're a writer looking to showcase your work online, Tumblr is a great platform to consider. With its user-friendly interface and customization options, Tumblr makes it easy to create a stunning website that reflects your personal style and brand as a writer. In this article, we've compiled a list of 20+ of the best Tumblr themes for writers to help you get started.
UNLIMITED DOWNLOADS: 50 Million+ Fonts & Design Assets
All the Fonts you need and many other design elements, are available for a monthly subscription by subscribing to Envato Elements. The subscription costs $16.50 per month and gives you unlimited access to a massive and growing library of over 50 million items that can be downloaded as often as you need (stock photos too)!

Crafting Your Online Oasis
Tumblr is a fantastic platform for writers looking to share their work, connect with other creatives, and build a loyal following. With an abundance of available themes, it can be challenging to find the perfect one that highlights your writing and conveys your unique personality. That's where we come in.
Curated Collection for Writers
We've scoured the web to handpick the 20+ best Tumblr themes specifically designed for writers like you. Each theme provides a clean, elegant, and engaging interface that keeps readers focused on your content. This article aims to make it easy for you to find a theme that suits your needs, so you can start showcasing your writing to the world.
Why Use Tumblr for Your Writing Website?
Tumblr is a popular social media platform that allows users to share short-form content, including text, images, and videos. It's a great platform for writers because it's easy to use and offers a variety of customization options. With Tumblr, you can create a website that reflects your personality and writing style, and share your work with a wide audience.
Table of Contents
Best Tumblr Themes for Writers:
Showcase your professional accomplishments and writing skills with this polished and career-focused theme.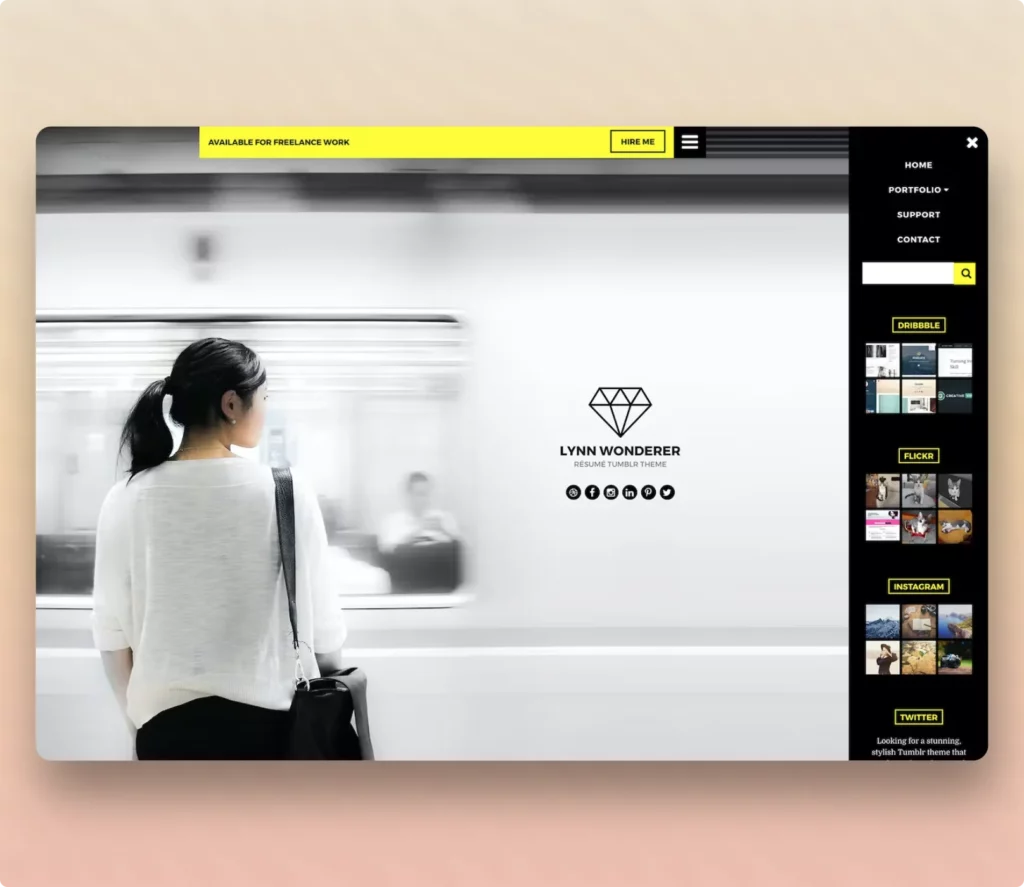 Elegantly display your writing with a modern, sleek design that elevates your content.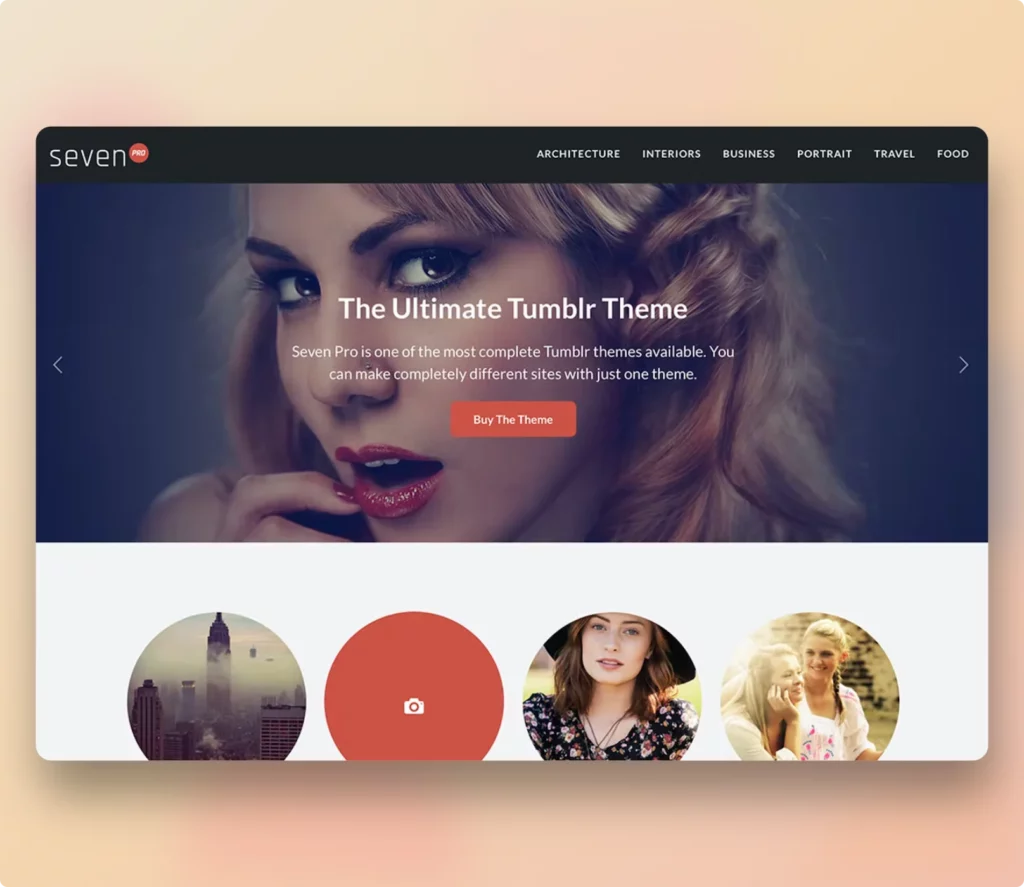 Combine your passion for photography and writing with this visually appealing grid-based theme.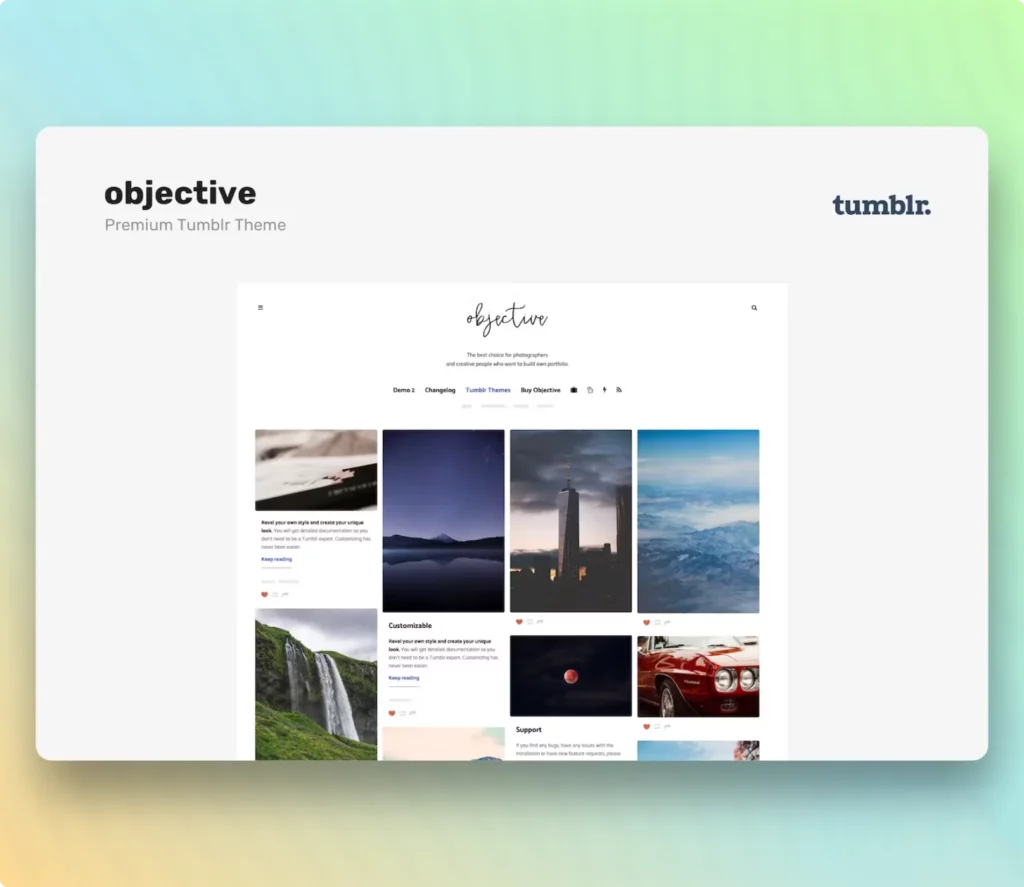 Share your stories in a cozy, casual grid layout that invites readers to explore.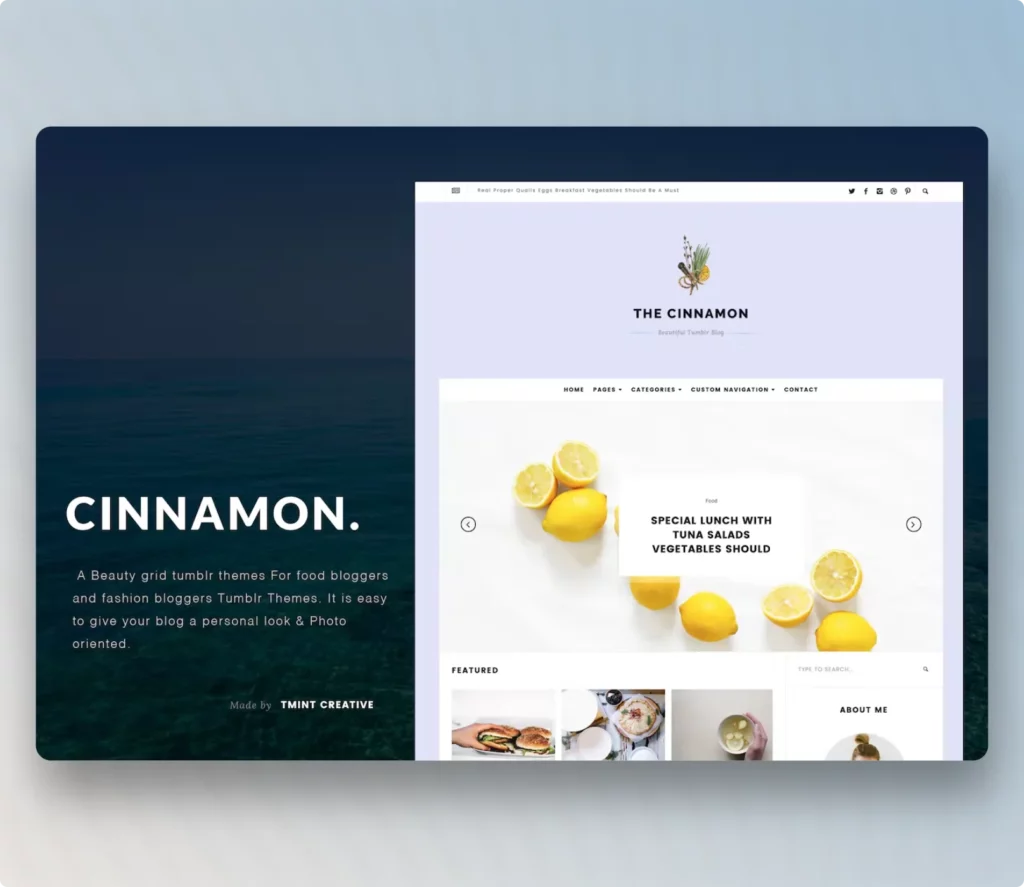 Organize your content with style and flair using this versatile multi-column theme.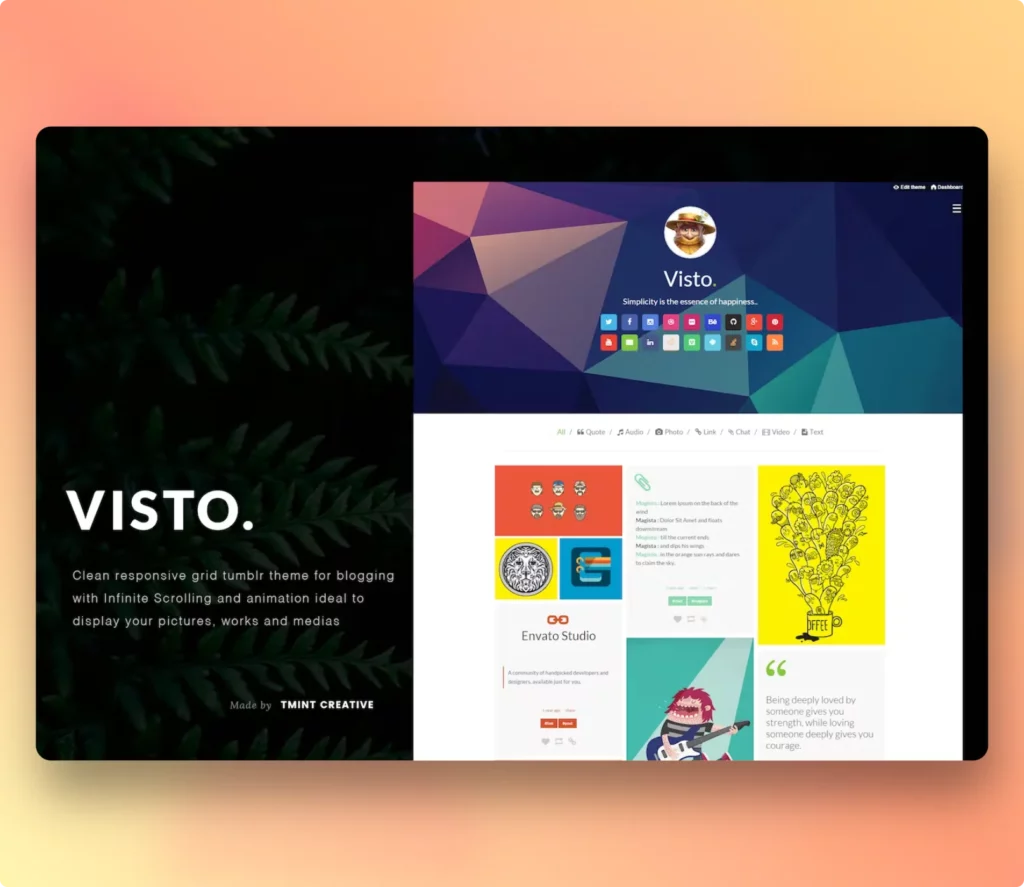 Keep readers focused on your words with this clean, minimalist grid theme.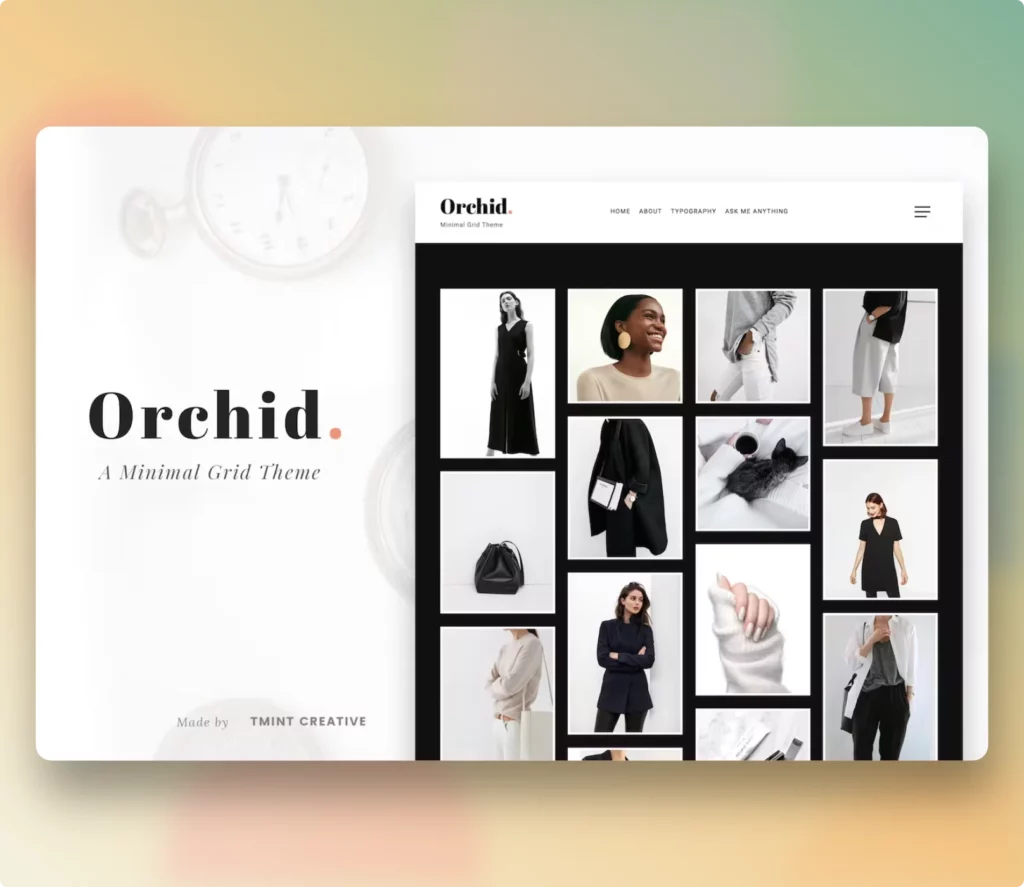 Opt for a responsive design that adapts to various devices, ensuring a seamless reading experience.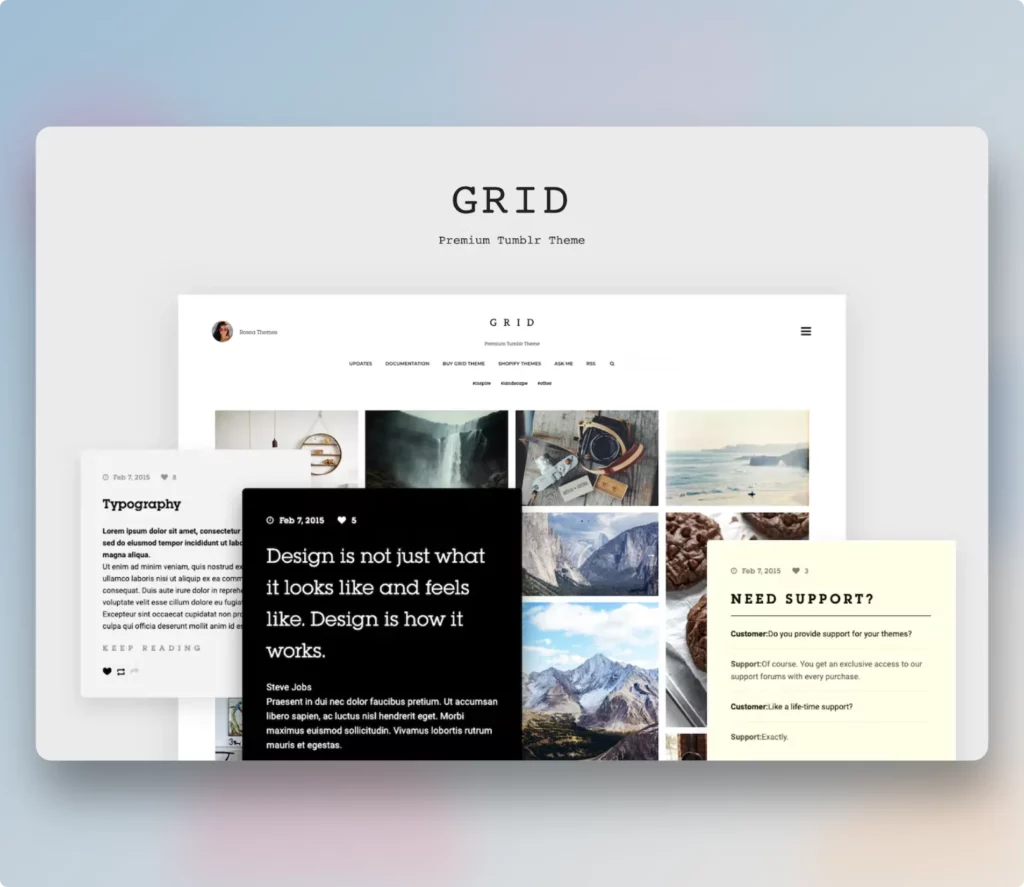 Let your content take center stage with this minimalistic grid theme that eliminates distractions.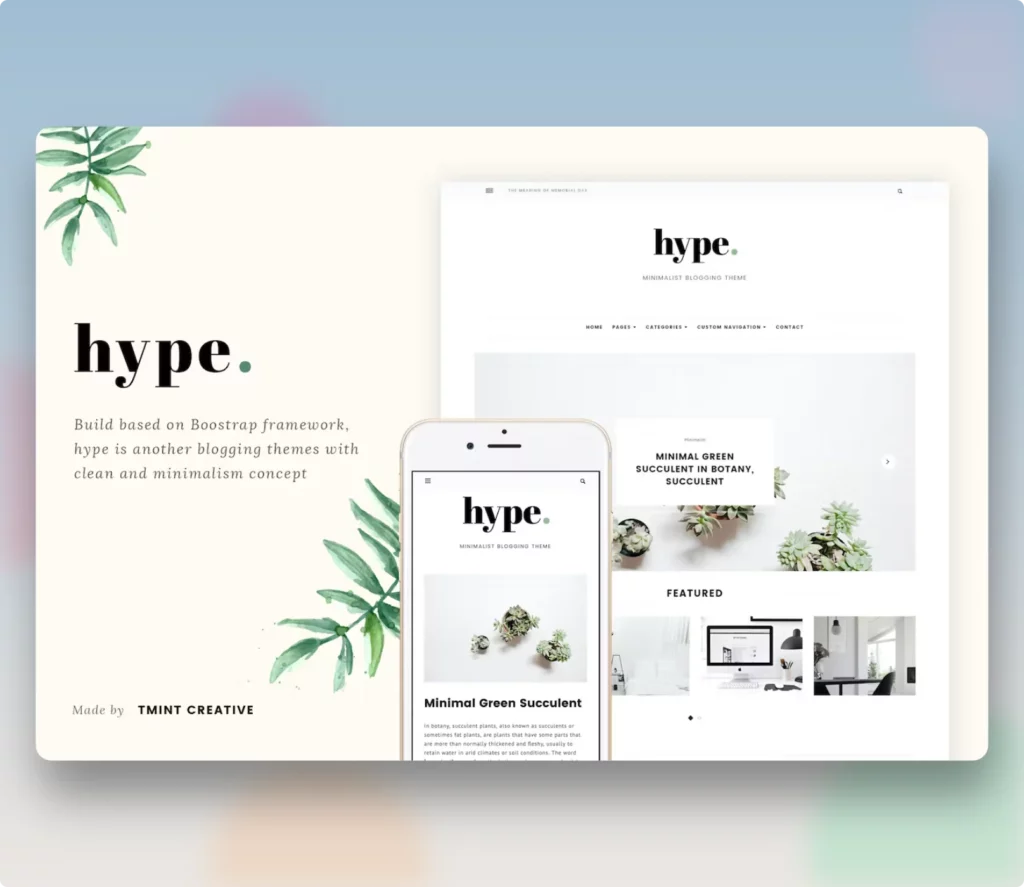 Embrace a timeless blogging experience with this classic and easy-to-navigate theme.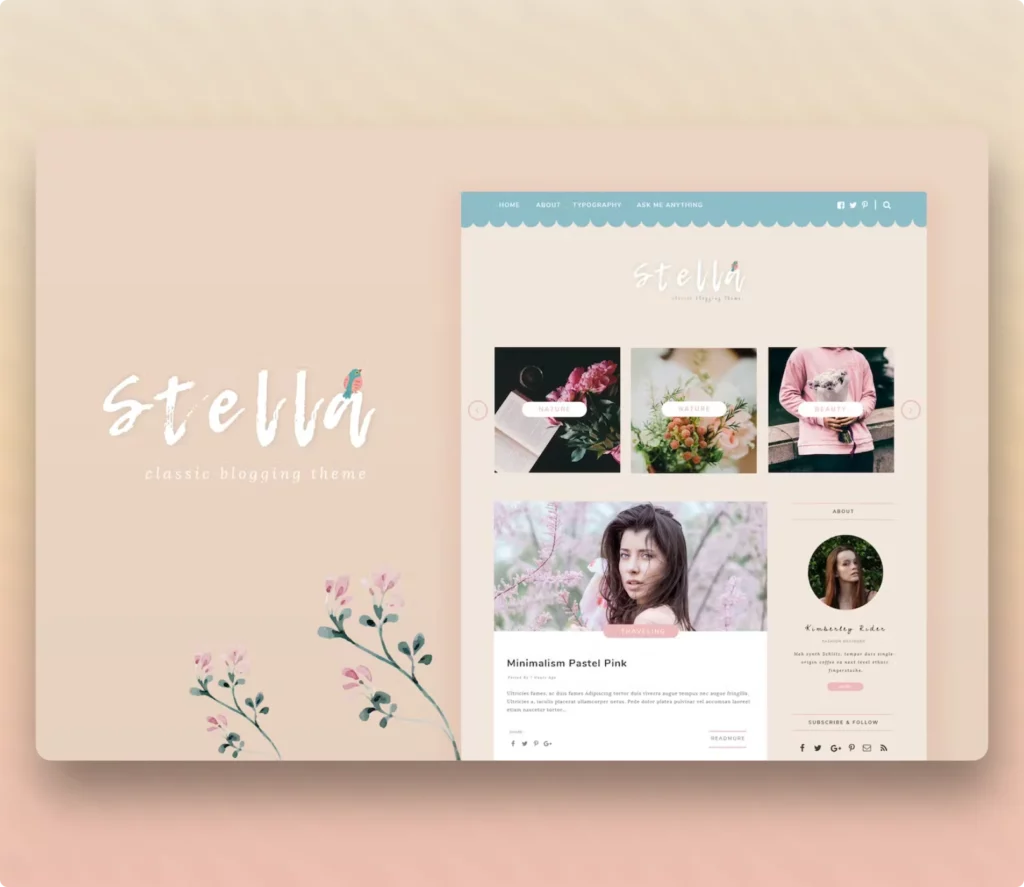 Add a touch of color to your blog with this vibrant, gradient-inspired theme.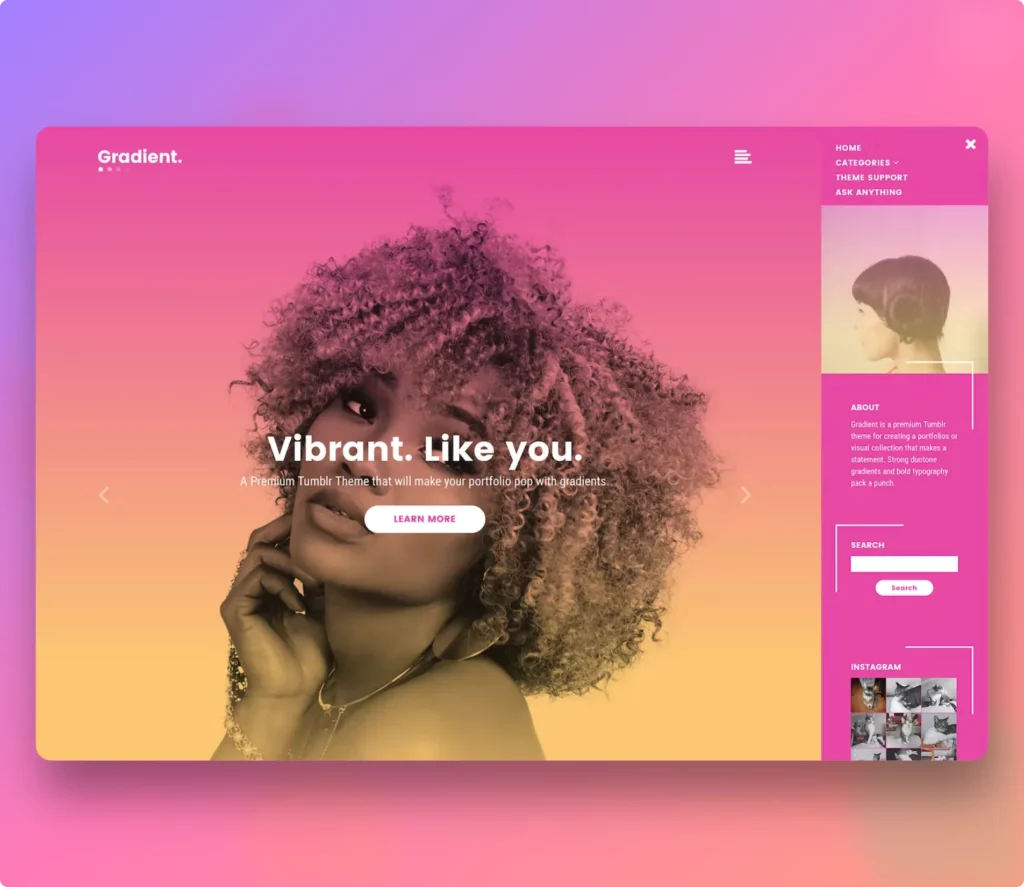 Beauty Tumblr Theme: Surround your writing with a touch of elegance and sophistication in this beautifully designed theme.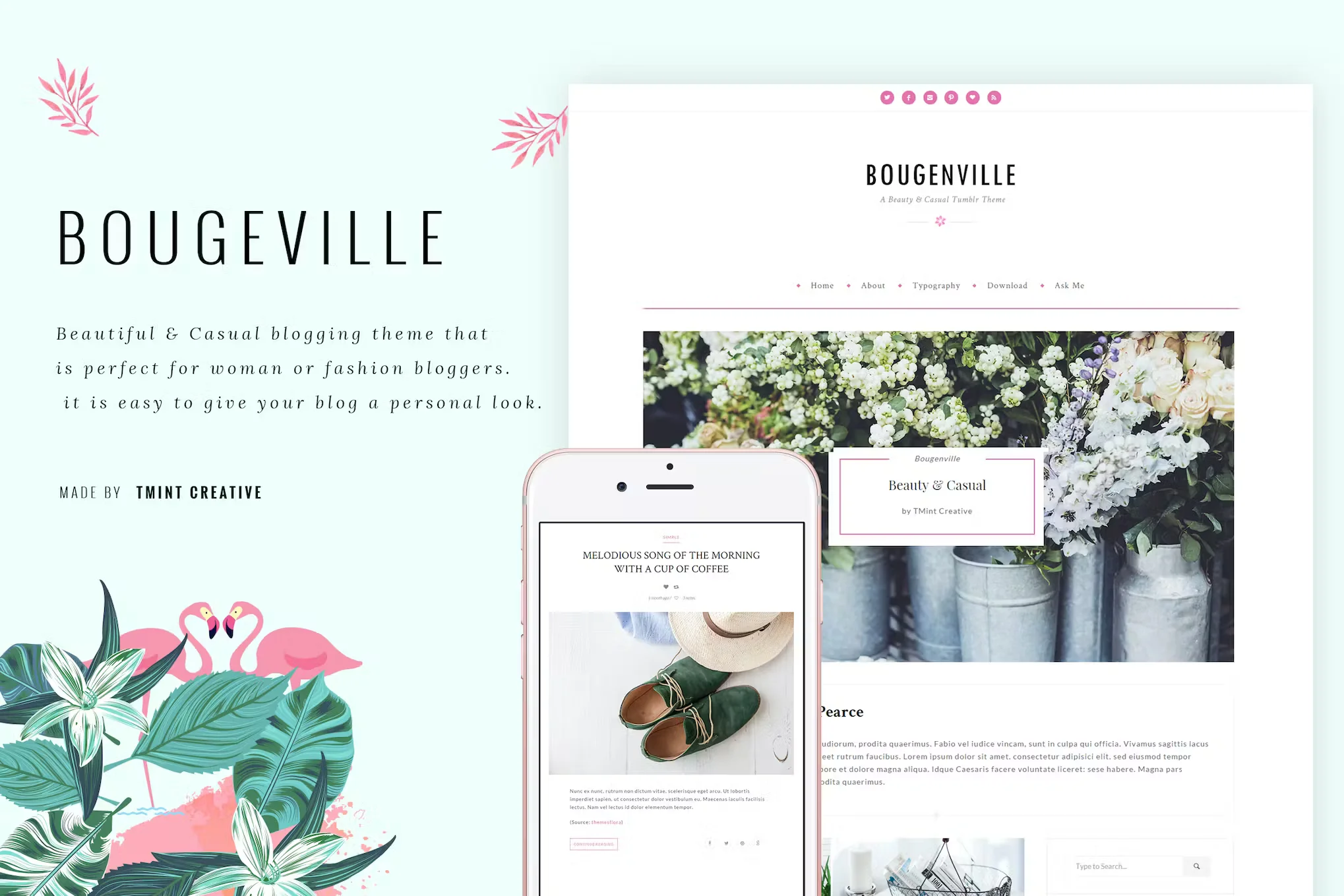 Break the mold with this unique, horizontally-scrolling theme that sets your blog apart.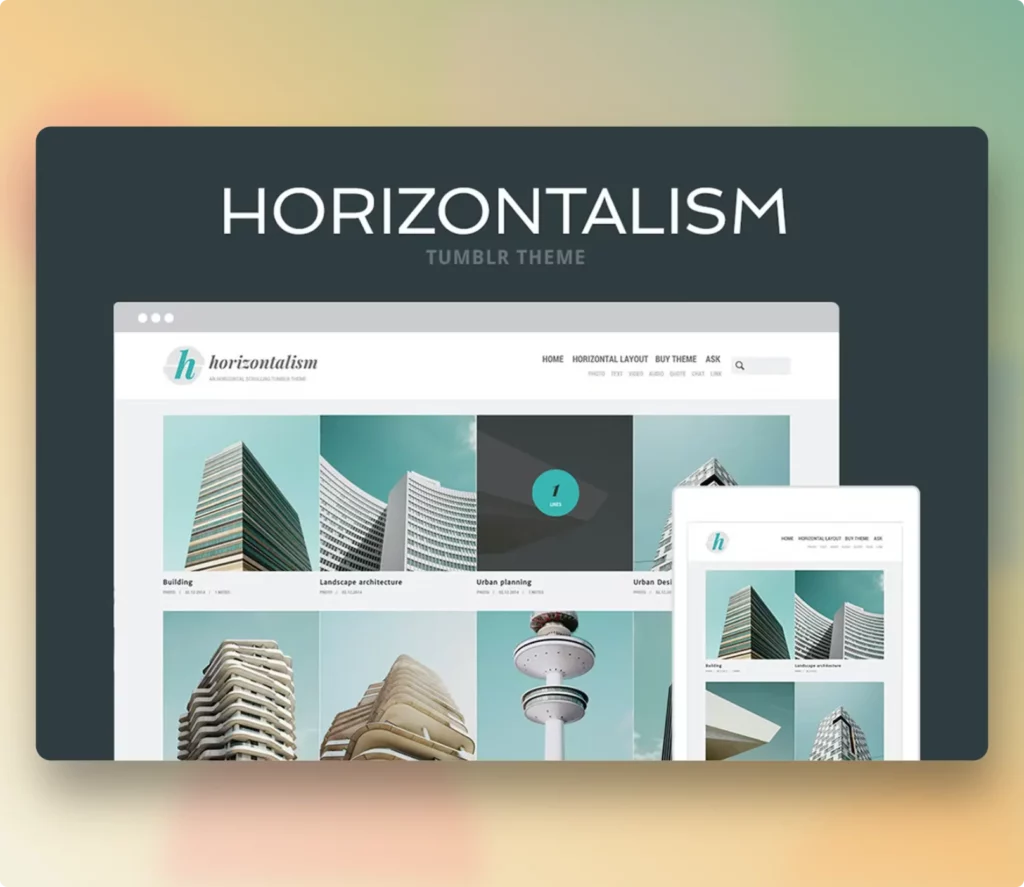 Display your creativity with this artsy, craft-inspired theme that complements your writing.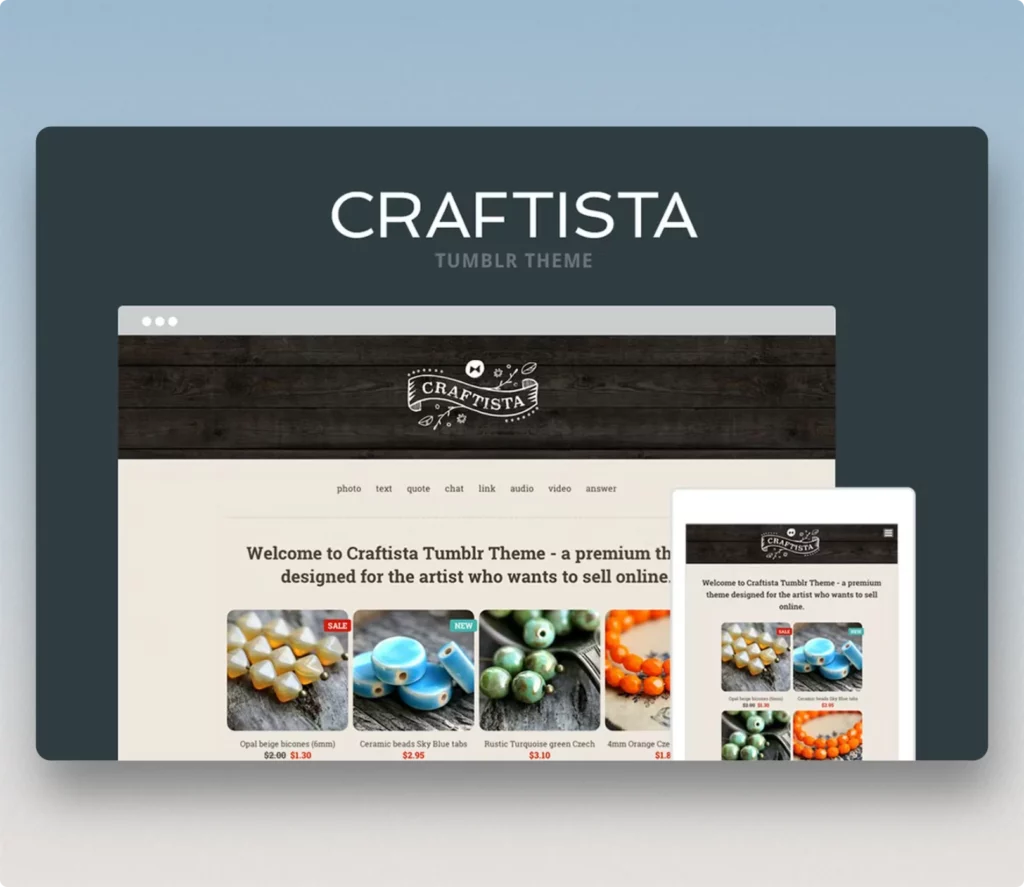 Present your content with a touch of elegance in this refined, silver-accented theme.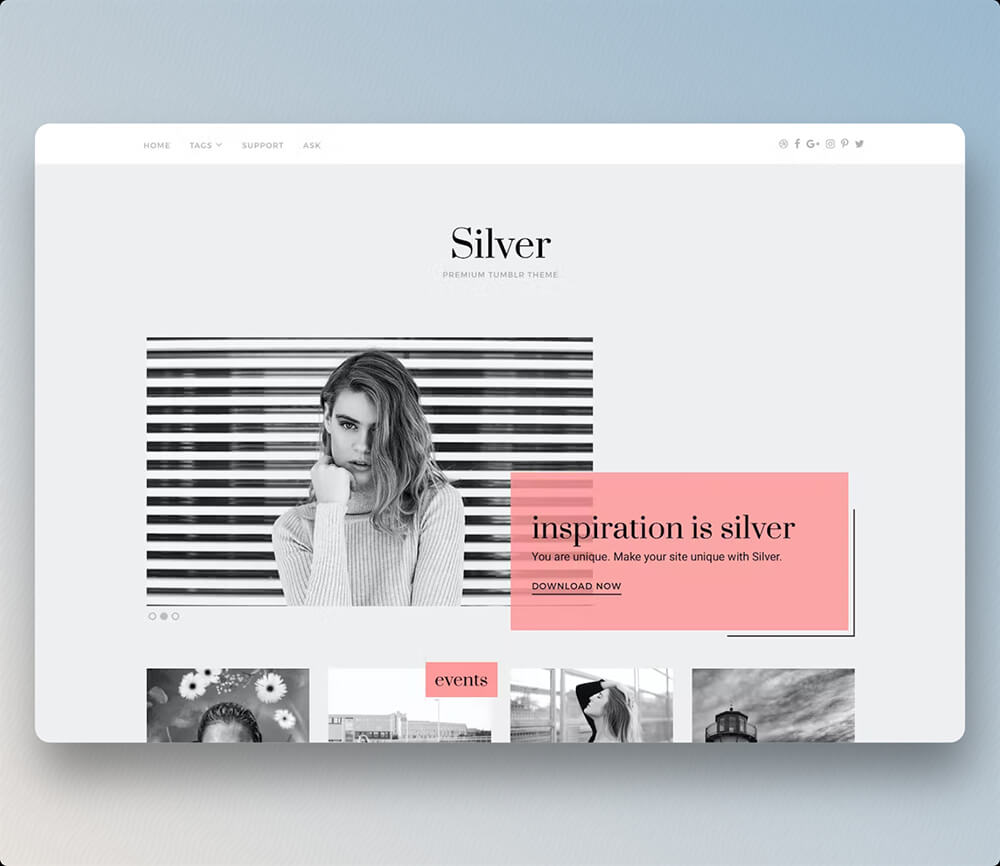 Organize your writing like a library catalog, making it easy for readers to discover your work.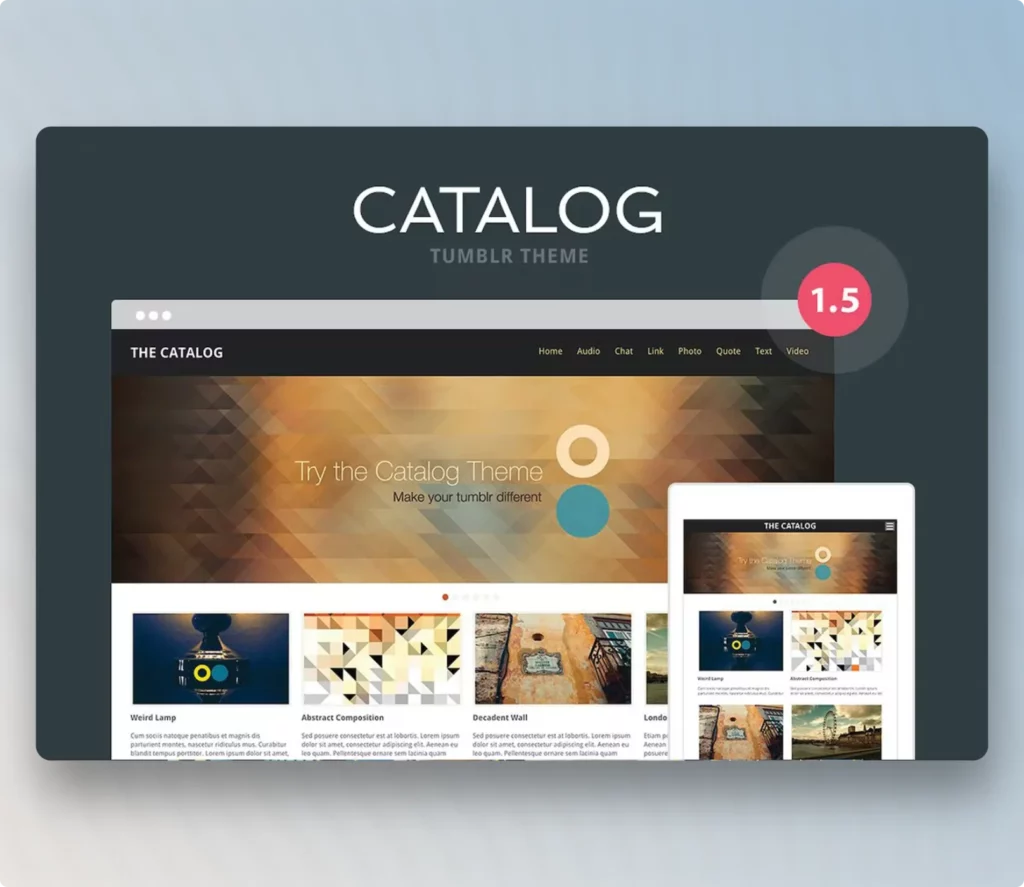 Appeal to a professional audience with this agency-inspired, clean design that highlights your writing.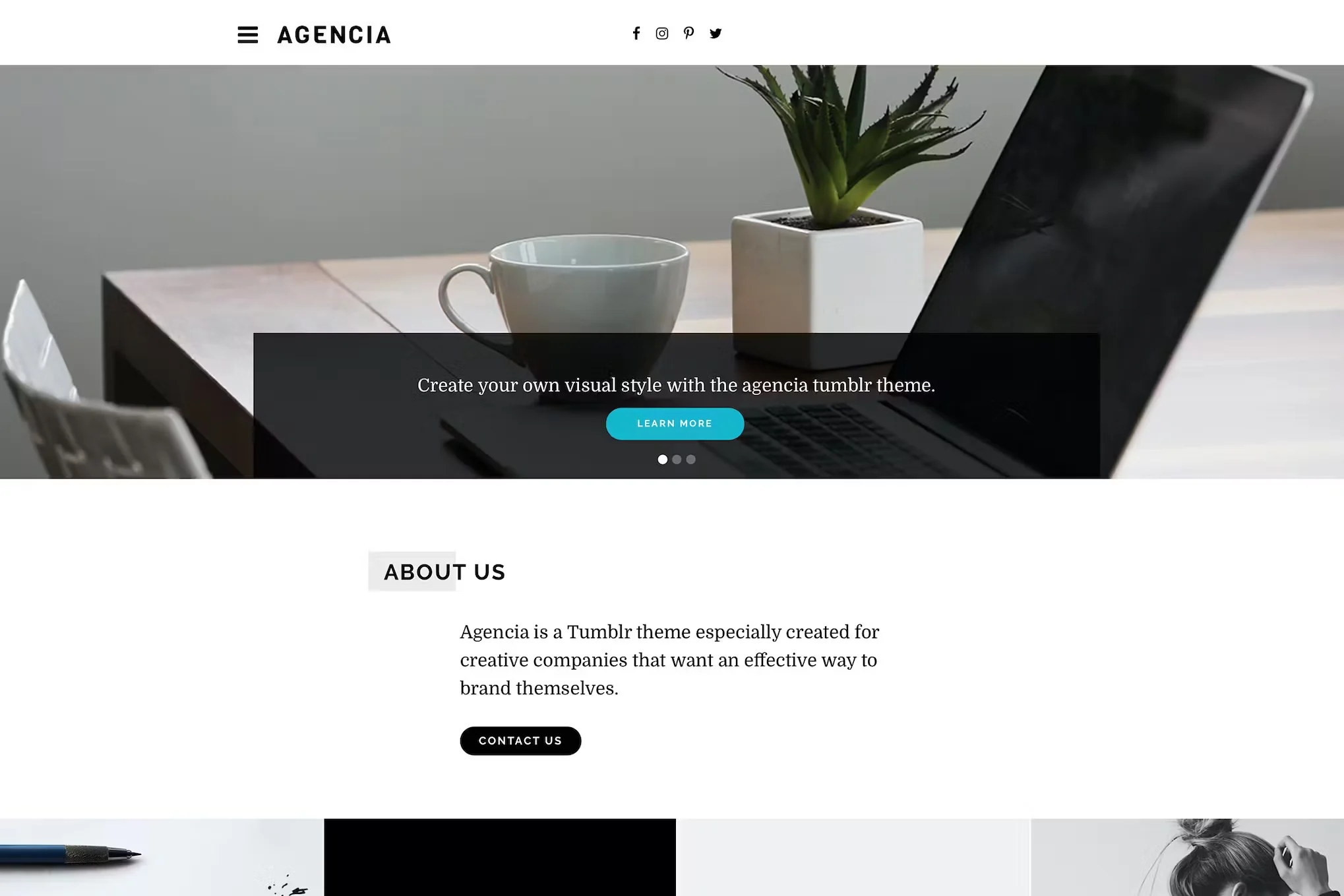 Navigate your writing journey with this minimalist theme that keeps your content front and center.
Immerse your readers in a rich, colorful experience that accentuates your writing.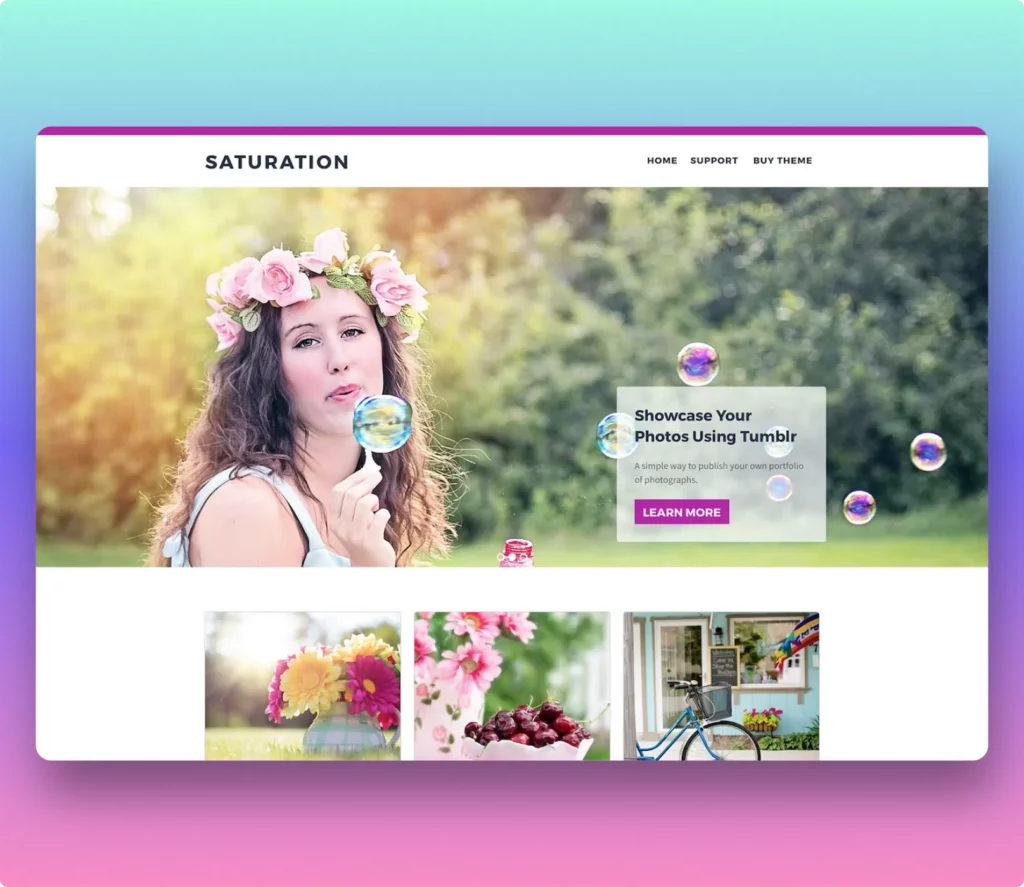 Share your culinary stories and experiences with this tasty, food-themed Tumblr design.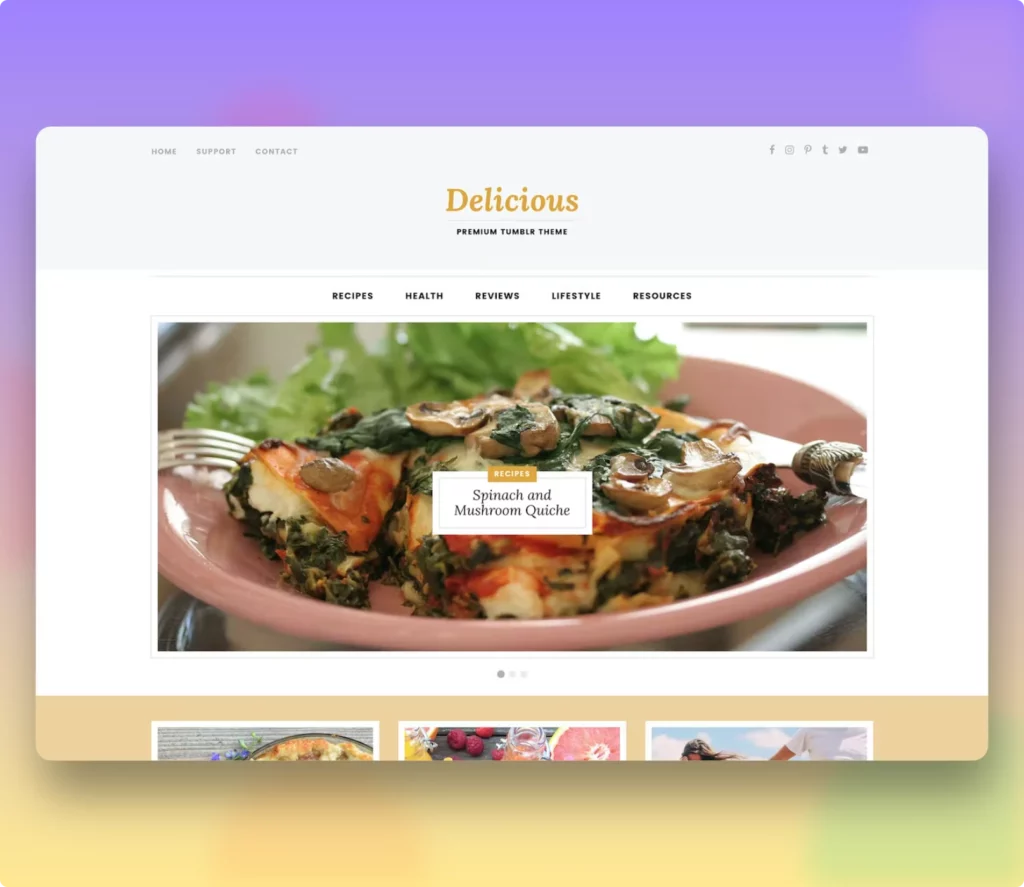 Create a serene, tranquil environment for your readers to enjoy your writing in peace.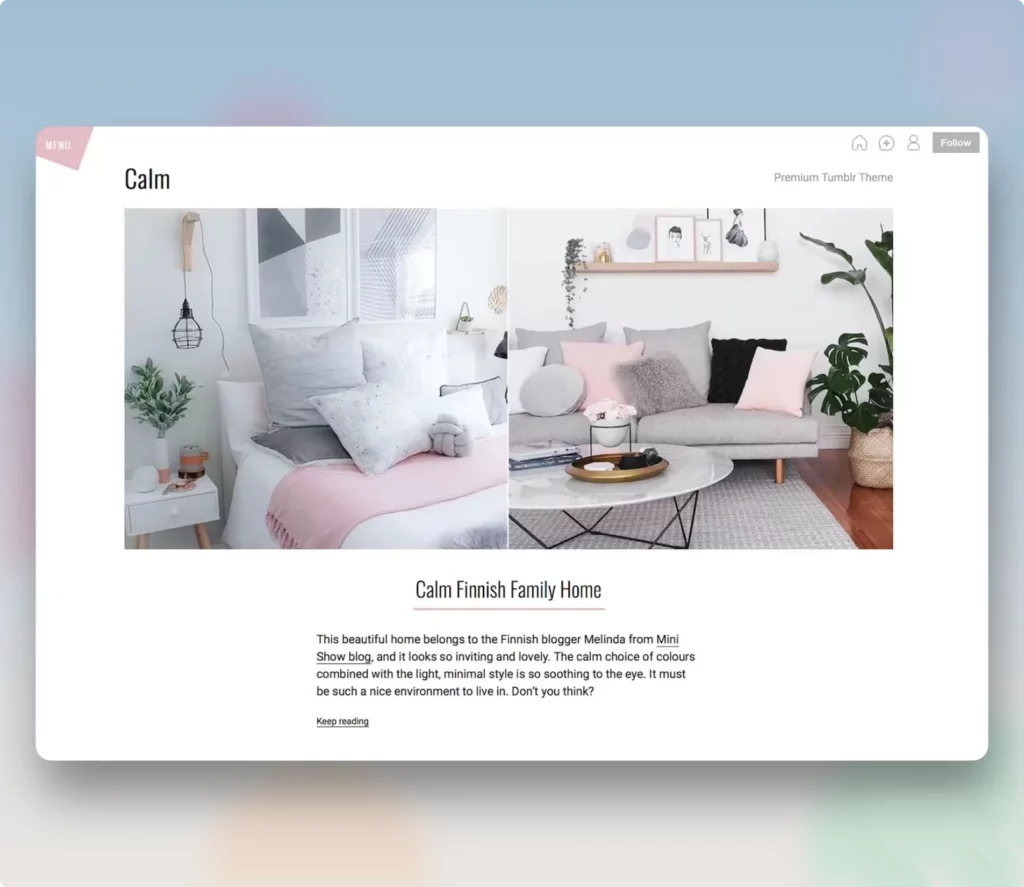 Engage your audience with this responsive, floral-inspired theme that ensures your content shines on any device.
Frequently Asked Questions
What makes a Tumblr theme suitable for writers?
Tumblr theme designed for writers prioritizes readability, easy navigation, and a minimalistic layout that keeps the focus on your content. Such themes often feature customizable fonts, color schemes, and other design elements that allow you to create a personalized and professional-looking blog.
Are these Tumblr themes responsive and mobile-friendly?
Yes, all the themes listed here are responsive and mobile-friendly, ensuring that your content looks great on various devices and screen sizes. This adaptability is crucial for reaching a wider audience and providing an enjoyable reading experience for your visitors.
Can I customize these themes to match my personal brand?
Definitely! The Tumblr themes featured in this list offer a range of customization options, from color schemes and font choices to layout adjustments and unique design elements. This flexibility allows you to tailor the theme to your personal brand and create a cohesive online presence.
Are these Tumblr themes free or paid?
The themes we've included in our list encompass both free and premium options. While free themes can be a great starting point, premium themes often come with additional features, dedicated support, and more extensive customization options, making them a worthwhile investment for serious writers.
Conclusion:
In Closing: Find Your Perfect Theme and Start Writing
Your writing deserves a platform that showcases your talent and keeps your readers engaged. The 20+ best Tumblr themes for writers we've compiled in this article provide a diverse array of options to help you create an online presence that reflects your unique style and passion. Now that you're equipped with the knowledge to choose the perfect theme, it's time to start sharing your writing with the world. Happy blogging!
Related Posts